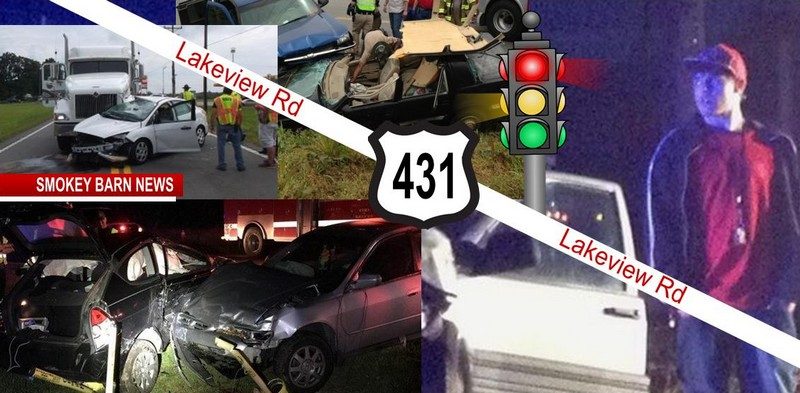 Deadly Crash Reignites Concern About Hwy 431 Intersection
ROBERTSON COUNTY TENNESSEE: (Smokey Barn News) – Traffic accidents are common at the 431 North-Lakeview Rd intersection and due to numerous factors most are serious.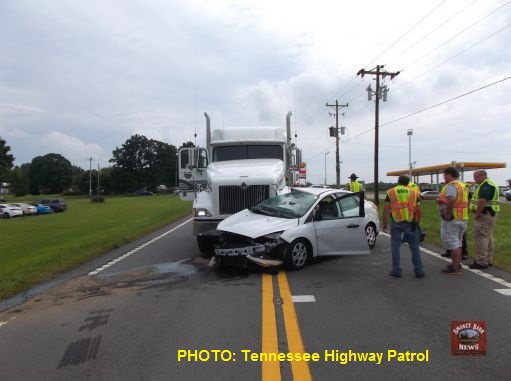 On August 29 a crash at the intersection took the life of  Julius Walton of Springfield. MORE  Walton's death has reignited concern about the intersection  and local citizens are calling for action before someone else dies there.
The headlines below paint a clear picture of the intersection but if something is to be done it will take the efforts of county and state officials.
Springfield Man Dies In Fatal 431 Crash Monday
VIDEO: Serious Accident At Lakeview & US 431, 3 Transported
Accident at Hwy 431 and Lakeview sends One to Northcrest
Five Hospitalized In Two Car Rollover In Springfield
Smokey Barn News spoke to Robertson County Mayor Howard Bradley about the dangerous intersection the day Mr. Walton lost his life there.
"First of all, our thoughts and prayers go out to the family of the gentleman who lost his life on Hwy 431 North, Bradly said. "It also reminds us of the danger of that particular intersection. I have been contacted by a number of people who expressed concern about the safety of that stretch of 431.
"I will be reaching out to the Tennessee Department of Transportation asking them to review the data that they have on crashes that have occurred there and hopefully we can come up with a plan to make that a safer road to travel."
Kimberly Cooper of Springfield was stuck in traffic that day but only later learned that the crash was fatal on Smokey Barn News. It was then she decided something needed to be done. Cooper would like to avoid the 20-year wait that Coopertown citizens faced to get a light at the Hwy 49 Market intersection. FULL STORY
With that thought in mind, Cooper started a petition in hopes that it will help the wheels of progress move a little faster. "My son's about to hit the road, Cooper said. "I want a light there before he gets behind the wheel."
Cooper is now reaching out to citizens and county leaders for help.  A petition started by her already has over 700 signatures. Cooper reached out to Smokey Barn News with a letter she hopes will spark changes to Hwy 431.
Dear Fellow Robertson County Residents,
I am writing this letter to Smokey Barn News in an effort to make a busy local intersection a bit safer.
Most of us are aware that Highway 431 in Robertson County has been the scene of many serious traffic accidents over the past few years. In this letter, I want to specifically address, the dangerous intersection of Highway 431 and Lakeview Rd / State Route 25.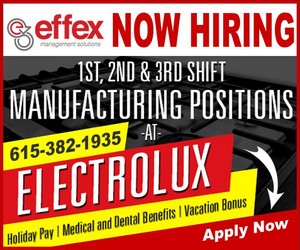 Just in the two years my family has been in Robertson County, we have seen or read about numerous accidents on Highway 431, most of which have resulted in rollovers and serious injuries. Two weeks ago my family and I drove up Highway 431 N and discovered there had just been an accident at this intersection. We did not know as we sat in traffic waiting to turn onto State Route 25, that the driver of the car had been killed. Then I read about the accident in Smokey Barn News and I saw photos of Mr. Walton's vehicle that the Semi truck hit. My heart went out to the family of this man I did not know, another family suffering the painful loss of a loved one, yet another casualty of Highway 431.
Each time I leave my driveway and travel down Highway 431, I worry that I may be involved in an accident traveling on this road and certainly when going through this intersection on 431 and Route 25 / Lakeview Rd. My teenage son will be driving soon and aside from every parent's normal anxiety when their children are driving, my fear for his safety has increased twofold knowing the history of accidents at this particular intersection. My Mother who has been driving accident free for over 50 years is afraid to get out and drive due to the reckless speeding, passing and tailgating behaviors we see on Highway 431 regularly! It is not enough to put in stop signs for traffic coming off of State Route 25; the problem is turning onto Highway 431 when drivers are going at interstate speeds on Highway 431.
After the recent fatal accident at Highway 431 and Lakeview Rd, I felt the responsibility to bring the need for a traffic light at this intersection to the attention of our local Mayor, Howard Bradley as well as our local State Representative Sabi Kumar's office in the hopes they can assist with this need.
In the effort to help make this road a little safer for us all, I created a petition at Change.org LINK to ask for a four-way stop light at this intersection. After putting the petition online and distributing it via social media, we had 500 signatures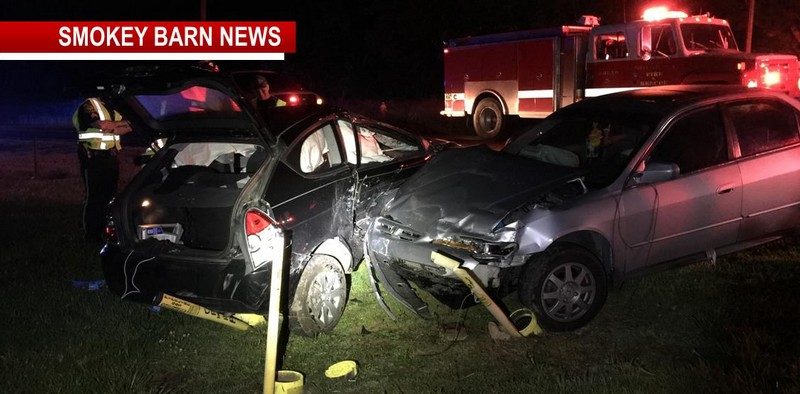 within two days! Community members are posting their support and concerns in the discussion and comments section of the petition. Mr. Walton's grandson commented that yes he supported a light here after his grandfather was killed there two weeks ago. Another gentleman commented his son had been hit going through that intersection on Labor Day of 2016, another lady posted her mother had been hit and almost killed at this intersection some years earlier. I am asking ALL of you reading this to please take a minute, go online and sign this petition.
How many deaths equal a traffic light being approved? It should not take 20 years and numerous deaths to get a basic stop light installed. This is a serious concern that is felt by many other citizens who live in Springfield as well as residents in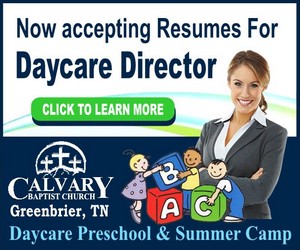 Adairville, KY. On any given day, this highway and this intersection could affect anyone's family. Highway 431 is heavily traveled by semi trucks and commuters from TN, KY and other states on a daily basis. A traffic light at this intersection would help decrease accidents as it would require that drivers slow down when approaching it. Of course, as some have said, law enforcement being present on this highway helps slow traffic down, however, we understand they can't be present all the time, whereas a stop light can. A stop light would also encourage Lakeview Rd / State RT 25 traffic turning onto Highway 431 to pay closer attention to what is coming.
I was told by Mayor Bradley that TDOT was asked to complete this Safety Audit Review of the intersection, I do not know if TDOT has agreed to complete this crucial first step. When I called the Nashville TDOT Division last week, I asked a TDOT representative about this Safety Audit Review. I was informed that they can take up to 3-4 months to complete. This review is supposed to consider the number of accidents that have occurred at the intersection, the type of accidents, the factors contributing to the accidents (time of day, weather conditions, the number of vehicles through the intersection and the way the intersection is designed. After TDOT completes this review and IF they deem it necessary, they give a permit to the County to proceed with the plans for a light. Then local politicians have to look at the budget and determine how they will pay for the light. I was advised the EPA has to also give approval for a light to be put in and then the type of light pole must be decided on. TDOT's representative stated if a newer, metal pole is ordered, this delays the light being installed for several more months as these poles are created specifically for the intersection they are being placed in. Obviously this will not be
an overnight process; however, I am hopeful that all the other citizens who agreed that this is needed will continue to monitor the progress Robertson County officials are making to keep our roadways safer.
According to a document provided by TDOT, TDOT currently only has plans to put in a flashing yellow light on the Lakeview Rd / Route 25 sides warning motorists to "Stop Ahead" and signs that warn "Cross traffic does not stop"! Much of the problems at this intersection stem from the fact "Cross traffic does not stop" in fact, it speeds through the intersection! A traffic light would work to slow down through traffic on Highway 431.
I know there are some who will say this isn't going to make a difference, but if one person's life is saved from installing a light that is a difference! I would like to ask my fellow Robertson County citizens to please go online to the following link and sign the petition to get a traffic light at Highway 431 and Lakeview Rd / RT 25.
Click here to sign the petition.
Sincerely.
Kimberly Cooper
Representative Sabi Doc Kumar reached out to Smokey Barn News about the intersection and what has been done so far to improve it.
"Traffic accidents and fatalities are tragic events that change lives in a split second. It is a duty of our government to protect our citizens. We must make our roads and intersections as safe as possible.
"Sen Kerry Roberts and I are committed to do all that we can to protect our citizens.
I want to thank Ms. Kimberly Elliott for contacting us regarding the dangerous intersection at Hwy 431 and Lakeview Road / Rt 25.
"As your story highlights, there have been many accidents at this intersections previously. In response to those reports, our office had asked Tennessee Department of Transportation (TDOT) to perform a Road Safety Audit (RSA), a few months ago.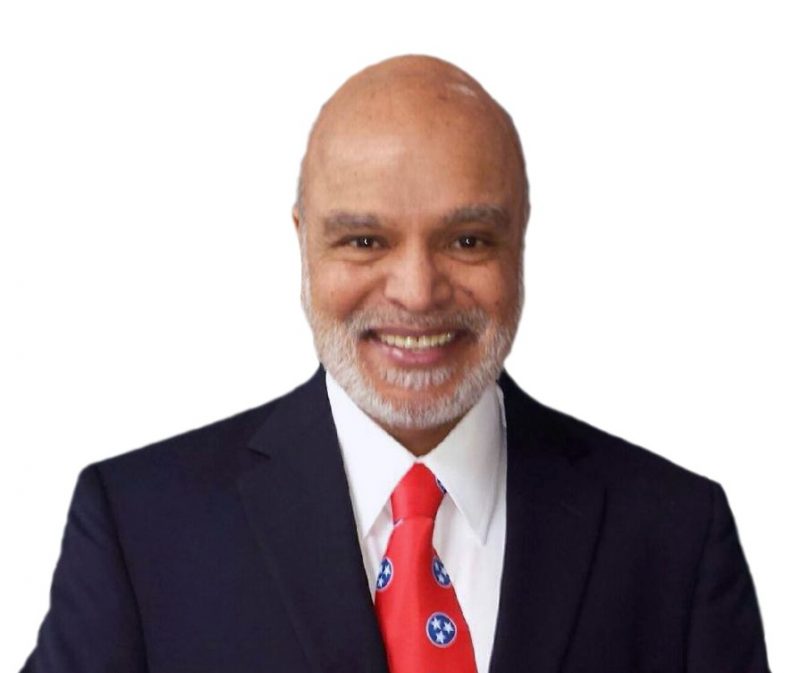 "This Audit is the first step to determine the dangers at an intersection and develop a plan of action to enhance the safety of the particular road or intersection. This plan may include installation of better signage, markings, turn lanes, stop signs, caution or traffic light.
"Upon the requests from our offices, TDOT has been in the process of completing this Road Safety Audit. I am sad to see that another accident happened while a government process was still under way.
"Mr. Douglas Gunnels of TDOT has worked to get the audit completed and I am told that he has also reached out to Ms. Kimberly Elliott.
"The Road Safety Audit for this intersection will be completed by the end of this month. Since Smoky Barn News has served the public by publishing their concerns, we will make the results of this audit available through the good folks at Smokey Barn News.
"Sen Roberts and I will continue to follow the progress on this matter. Yes, we do not want to see another incident happen as we work to protect the safety of our citizens.
We are very aware of the matter and the time that it takes. A recent example is the traffic light and improvements that we were able to get done at Hwy 49 / Rt 257 intersection.
We encourage our citizens to contact us if they have further questions. Representative Sabi Doc Kumar: 615-741-2860 and Sen Kerry Roberts: 615-741-4499"
Do you have a story about this intersection? Tell us about it in comments below.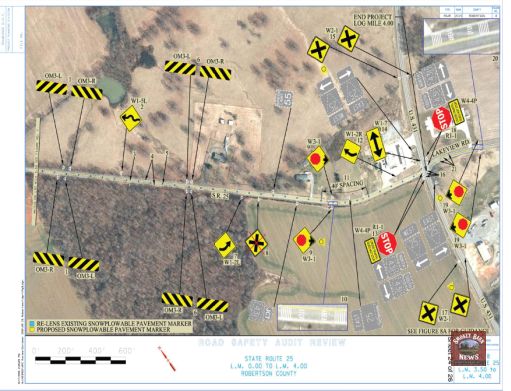 Smokey Barn News (Sponsor/Advertisement)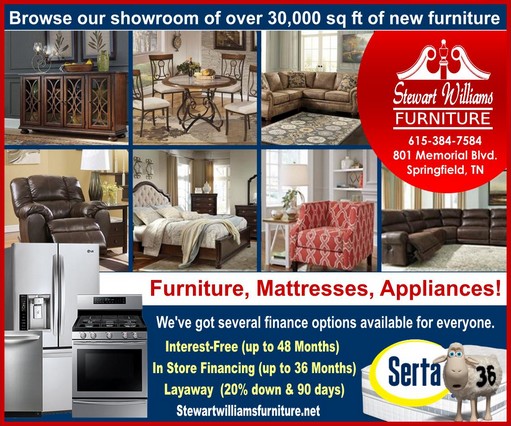 We bring you ALL the News in and surrounding Robertson County, Tennessee.