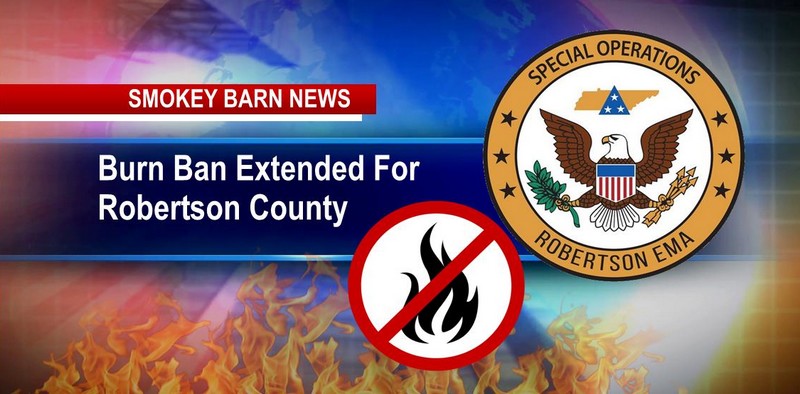 Robertson County EXTENDING Burn Ban Due To Continued Dry Conditions
ROBERTSON COUNTY TENNESSEE: (Smokey Barn News) – According to a release from the Robertson County Emergency Management Agency,  due to continued high temperatures and very dry conditions, the current burn ban for ALL outdoor burning has been extended another week, until midnight Saturday, July 16, 2022.
All burning of any kind is prohibited including residential, commercial, and construction sites.
Fire Safety Tips:
•When parking vehicles in dry grass the heat from the exhaust can result in fire.
•Discarding cigarettes on roadways can cause dry grass to catch fire.
•When cutting fields or mowing grass sparks generated by striking hard objects (rock, metal, and etc) may result in fire.
•Hay bales/roles can spontaneously combust in the drying process.
If you see any fire please do not hesitate to call 911 for emergencies or (615) 384-4911 for non-emergencies.
Mobile: To See The Latest Stories or to share this article, scroll below