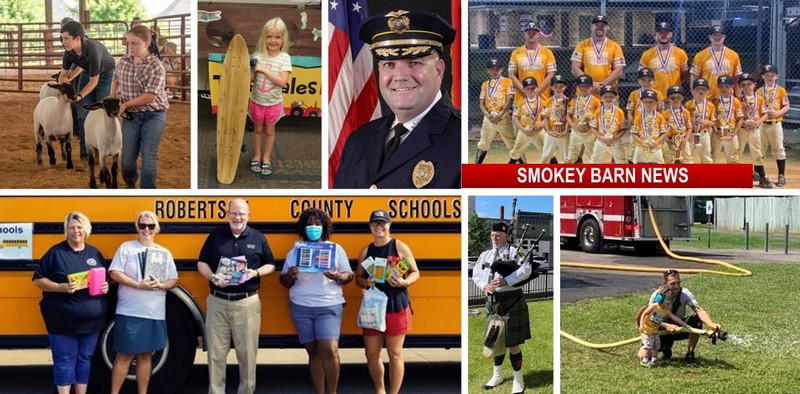 Smokey's Community Column, Stories Across Robertson County (8/8/2021)
ROBERTSON COUNTY TENNESSEE: (Smokey Barn News) – Welcome to Smokey's Community news column. It's a look back at this week's top community news in and around Robertson County.
Smokey's People & Community News column highlights local stories of people, schools, community events, and charities that continue to make Robertson County great!
BECOME A SPONSOR TODAY!! [email protected]
Got a story? Email your story ideas to our 24/7 news desk; [email protected]
(Springfield, TN) Stokes Brown Public Library
We would like to congratulate all of our Summer Reading prize winners!
Thanks to everyone for participating and hope to see you all again soon.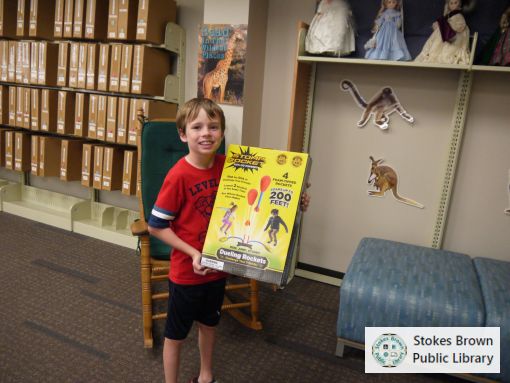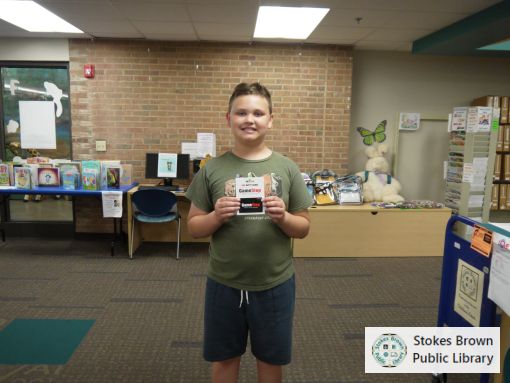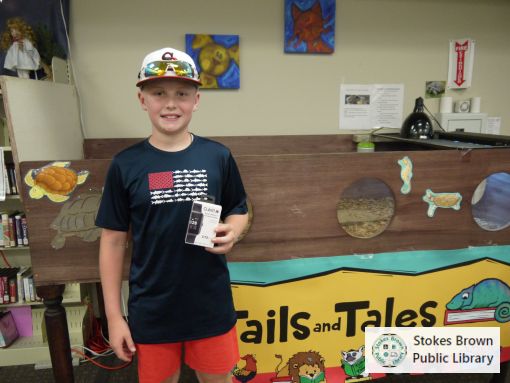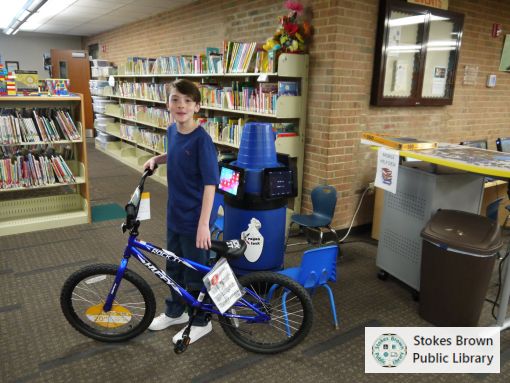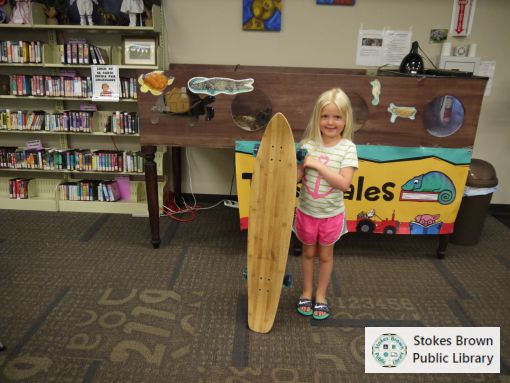 City of Greenbrier, Tennessee Congratulations to our 6U 2021 Dixie Youth World Series Runner-Up! 
We are so proud of you on how you represented not only the City of Greenbrier but the State of Tennessee!
Congratulations on a job well done!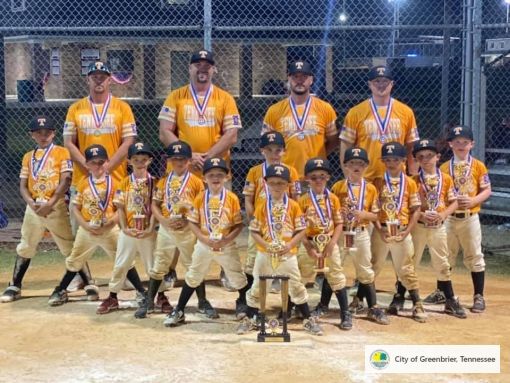 Good luck to our Greenbrier 12U Team now known as Team Tennessee playing in World Series starting today!!! Good luck boys!!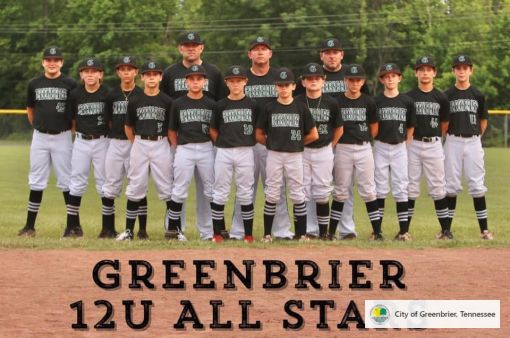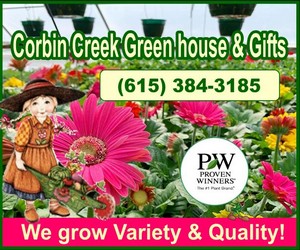 (White House, TN)
White House Community Volunteer Fire Dept. – Our treasurer has finished his radiation and chemo. One very strong willed man.
…Some very very exciting news to share!!! August 4th was Garry's last day of treatment!!!!! He has completed his chemo & radiation!!!
….after his last treatment, Gary rings the bell.  Garry has had a very very difficult last few months, but this moment, was truly a representation of what it means to never give up & to always fight even when times might be hard.
Garry, you are amazing. You inspire us every day. Next up, the road to recovery!!!! ❤️❤️❤️ thank you to everyone for your thoughts and prayers. He feels them so much!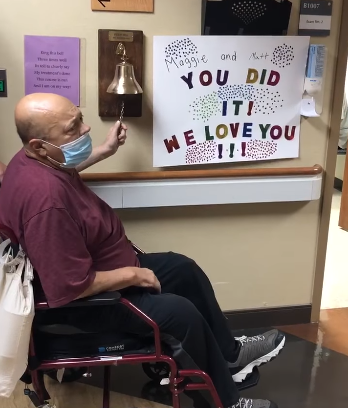 (Greenbrier, TN)
Greenbrier's Calvary Baptist Church – OUT OF DEBT
In 2012 we started our latest building project. By 2013 we had finished building a state-of-the-art Gymnasium. This was a vision that had come true.
We had in this past built a new Sanctuary to put our worship and witness as a priority of our ministry.
But still, we wanted to be able to reach out to our community in a greater way. We had a desire to reach the young and old with the gospel of Christ. So God burdened our pastors and deacons with the desire to start and finish this great building project to reach our community.
This past January with the help of God and Volunteer State Bank and the good people of Calvary paid off the loan in full. We are now out of debt.
This year at our Homecoming celebration on the forth of July we celebrated the freedom of our country and the blessing of being out of debt. We celebrated with gospel singing, food, fireworks and we had a note burning.
We invite all to come and enjoy the blessing that God has given to Calvary Baptist Church.
Senior Pastor
Dr. Donnie Bryant.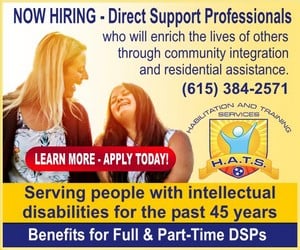 (Robertson County, TN)
UT Extension-Robertson County – Robertson County 4-Hers Brittany, Jamison, and Julia competed at the Montgomery County Cattlemens Association Junior Sheep Show in Clarksville.
All of them were competitive in the Market Lamb, Little Shepherd, and Commercial classes!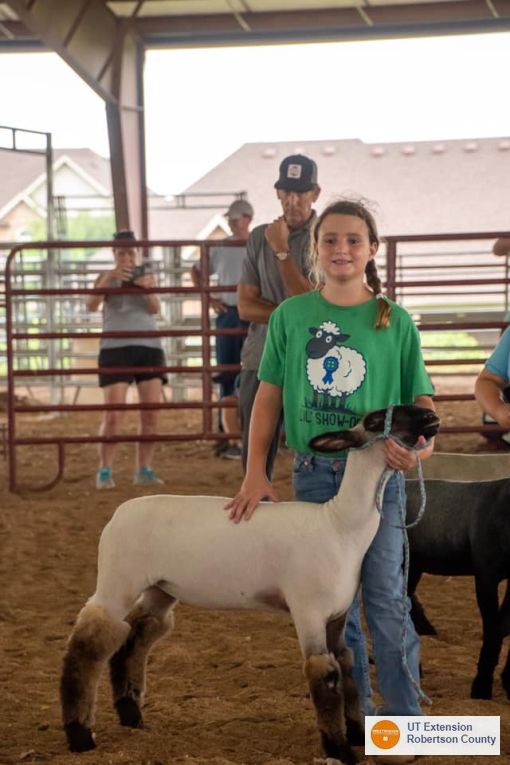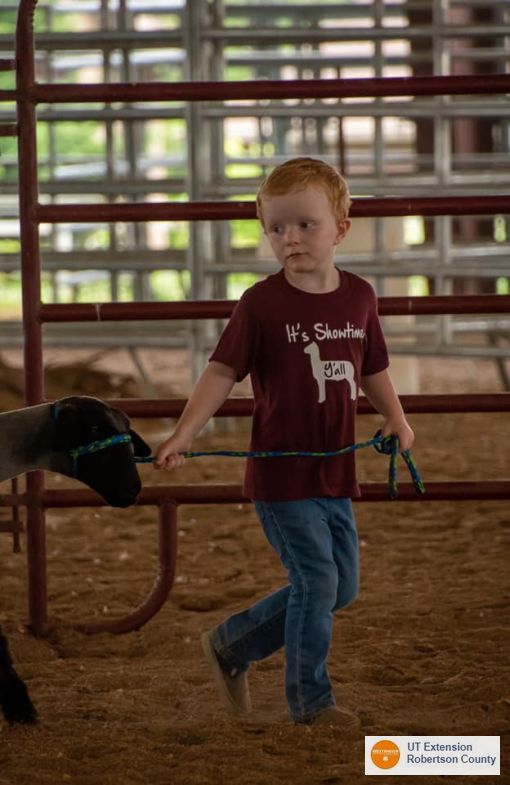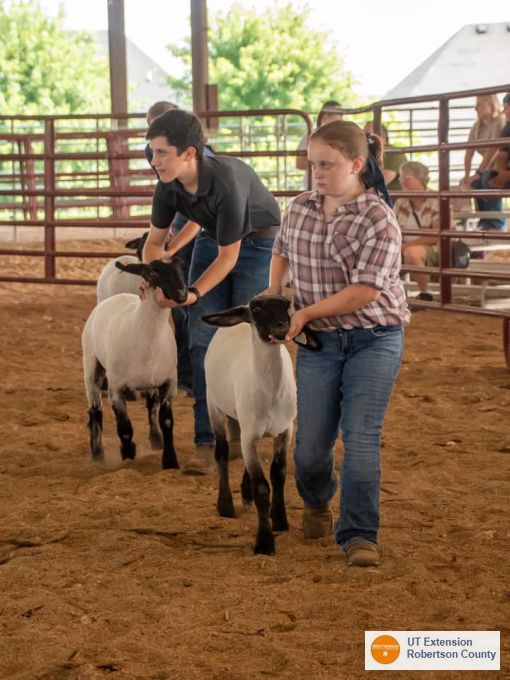 UT Extension-Robertson County – Check out this outstanding group from Robertson Co that attended 4-H Roundup Conference at UT Martin.
L to R are Camdin Eller, Aubry Mays, Paige Nevil, and Allen Jones.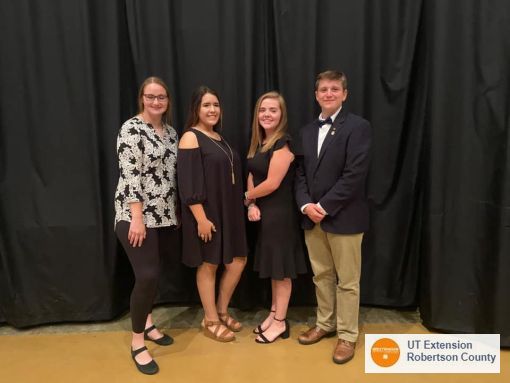 UT Extension-Robertson County Aubry Mays and Paige Nevil of Robertson County were two of 83 4-H members recently recognized with the Vol State award at the University of Tennessee at Martin during State 4-H Roundup.
The Vol State award is the highest level of recognition a Tennessee 4 H member may achieve. The award is presented to high school juniors and seniors in recognition of excellence in all phases of 4 H work, as well as service and leadership rendered in their communities.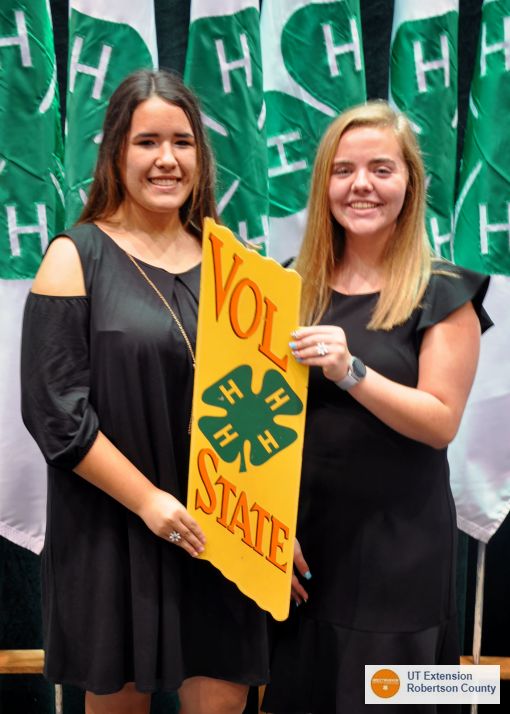 NUTRITION, HEALTH AND FITNESS
Allen Jones, a Robertson County 4-Her was recently recognized as a [Level I (9th and 10th grade) state winner in the nutrition, health and fitness project at the Tennessee 4-H Roundup held at the University of Tennessee at Martin. From left to right are Jamie Burney, UT Extension specialist; Desha Wilkins, Level II winner from Ooltewah; Amy Willis (silver bowl donor); Luke Anglin, Level II winner from Johnson City; Allen Jones, Level I winner from Greenbrier; Matt Fennel, Tennessee Farm Bureau Health Plans (donor); and Grace Kellner, Level I winner from Jonesborough. Allen received a specially crafted Horizon Award and $500 college scholarship.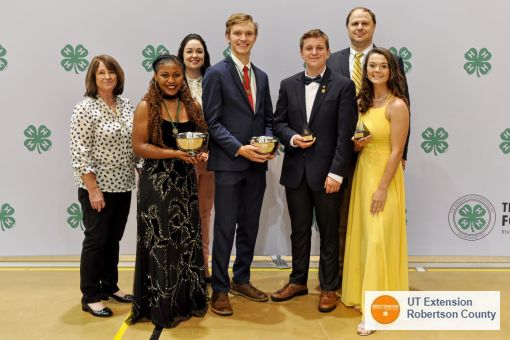 Springfield's Payne Chevrolet 
Mr. Rawls showing off his brand new 2021 C8 Corvette and saying how it was worth the wait.
Enjoy your new ride!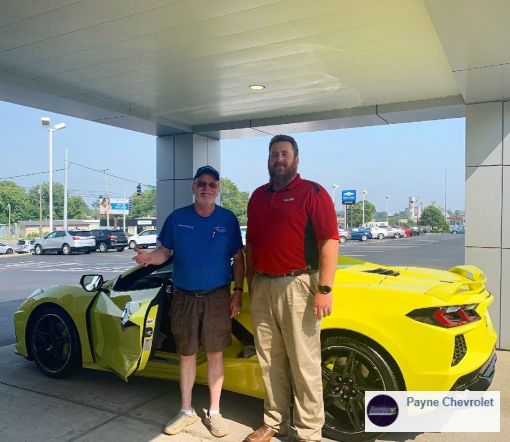 (Springfield, TN)
City of Springfield, TN – Government is in Springfield, Tennessee. Keep(ing) Springfield Beautiful! 
The Public Works Department worked with young artists to paint trash cans in an effort to increase the visibility of the receptacles and curb littering.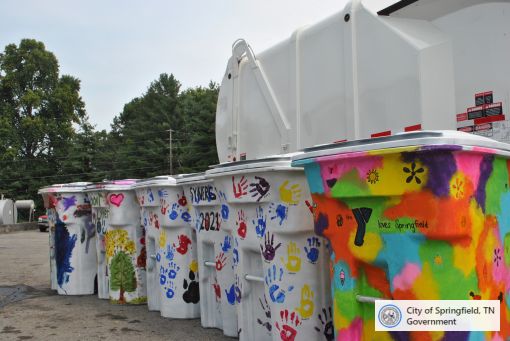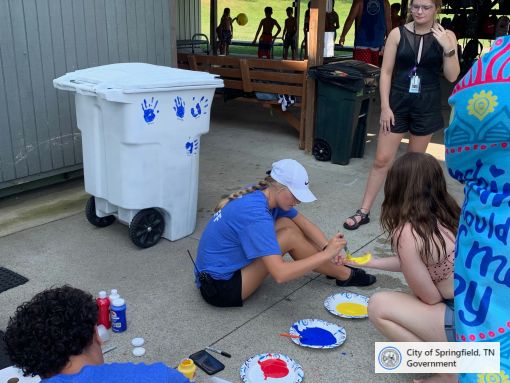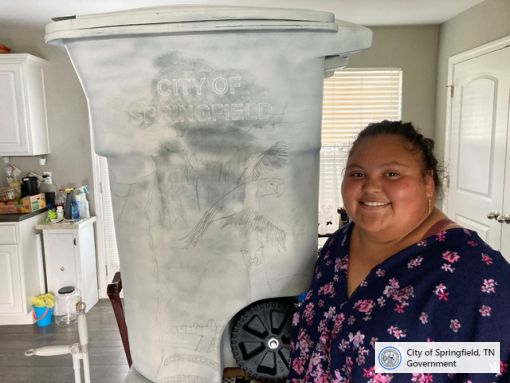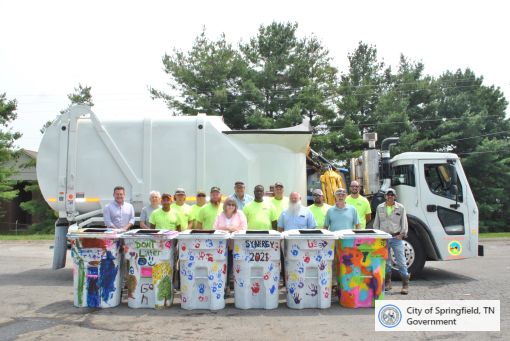 Springfield Fire Department firefighters recently visited the Robertson County Family YMCA to speak about summer safety and fire!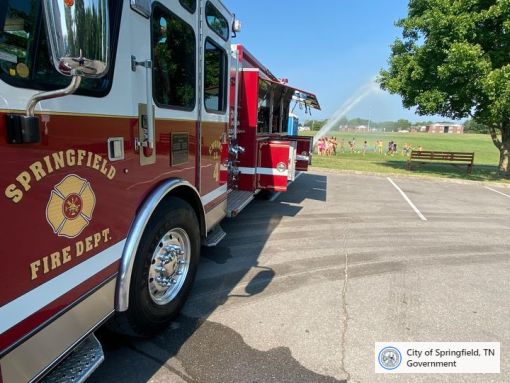 City of Springfield, TN – Government – Congratulations to our Chief of Police, Jason Head…
who was selected to attend the Tennessee Association of Chiefs of Police (TACP)'s 2021 Chief Executive Leadership Development (CELD) Course held in both June and July. He represents the City of Springfield and our Police Department well!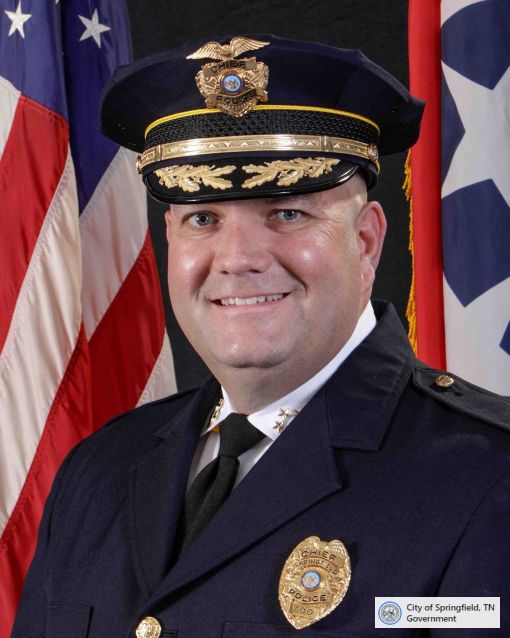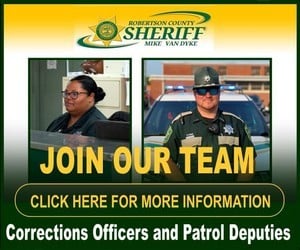 (Robertson County, TN)
Robertson County Sheriff's Office –
The Senior Awareness Service is for seniors, disabled residents, and their families who need that extra reassurance that someone cares. A deputy from the Sheriff's Office will call once a week to check on you or your loved one and ensure their needs are being met.
Are you eligible for the SOS program?
If you are a Robertson County citizen over the age of 60 and/or disabled, you are eligible for SOS. We will accept applicants as long as resources are available.
Why would you need this program?
If you are alone or feeling lonely.
If you have recently been discharged from the hospital.
If your friends and family live far away.
If you have a need for weekly contact with a caring person.
Does this program cost anything?
No. The Senior Outreach Service is funded by the Sheriff's Office. We have partnered with local churches, senior organizations, and volunteers to facilitate a network devoted to outreach for seniors.
What happens if I do not answer when they call?
If there is no response when we call, your emergency contact person will be contacted.
If your emergency contact does not know where you are, the Sheriff's Office will then do a wellness check. The deputy will respond to your home and ensure your needs are being met.
Need more information?
Lt. Nick Roberts
Program Coordinator
Email: [email protected]
Phone: 615-382-6190
Robertson County Sheriff's Office – Did you know the Sheriff's Office has an official Bagpiper?
Mr. Brian plays the bagpipes at the annual 9/11 ceremony, Law Enforcement Memorial Ceremony, and Sheriff's Office funerals. We are honored to have him as part of the Sheriff's Office family.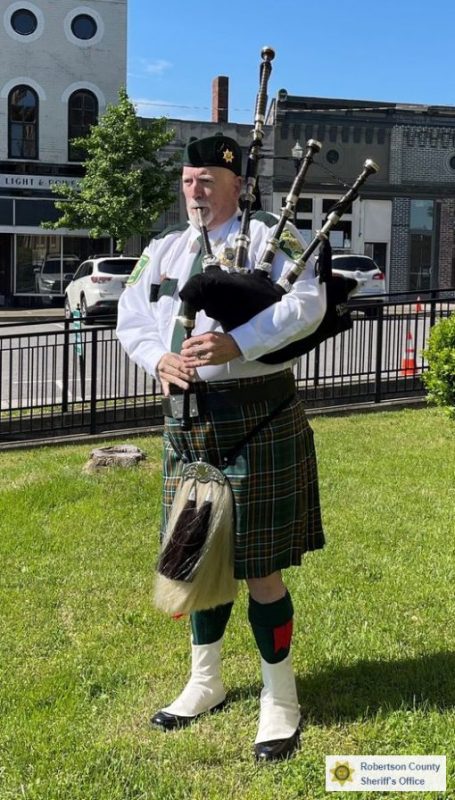 We would like to welcome Corrections Officer Jones and Corrections Officer Thaxton to the #rcsoteam! Our newest members of the team took their Oath of Office with #SheriffMichaelVanDyke
Welcome to the Sheriff's Office family!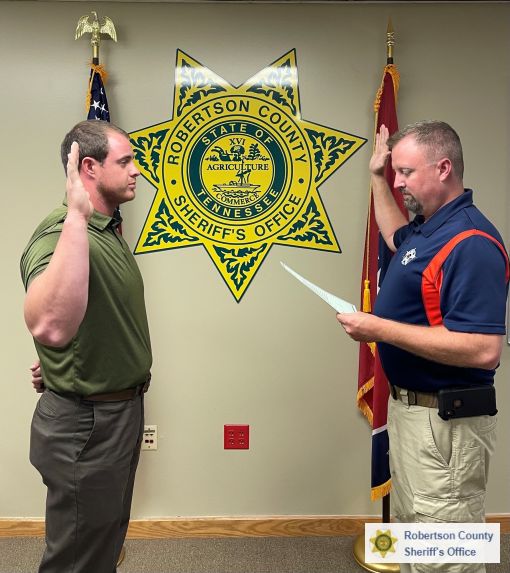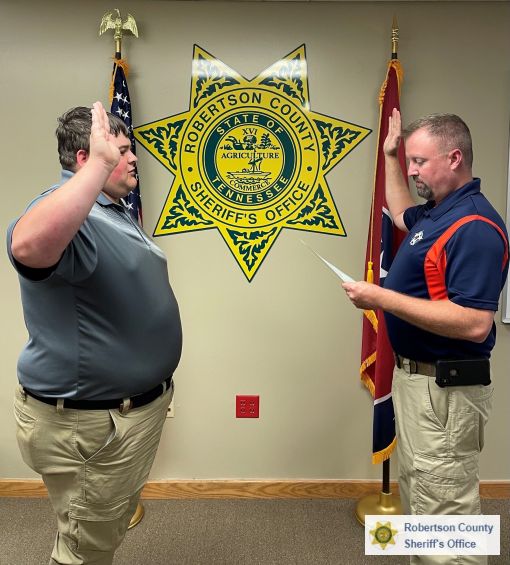 Congratulations to Lt Arnold on his promotion to Captain – Assistant Jail Administrator, and Sgt. Nolan on his promotion to Jail Lieutenant! #SheriffMichaelVanDyke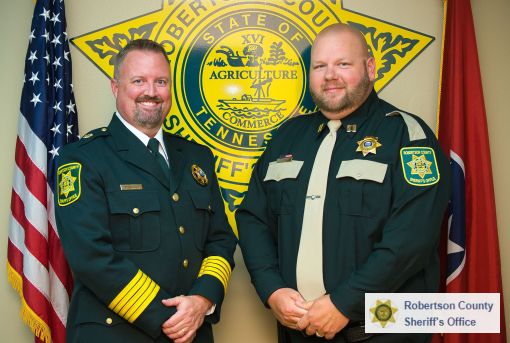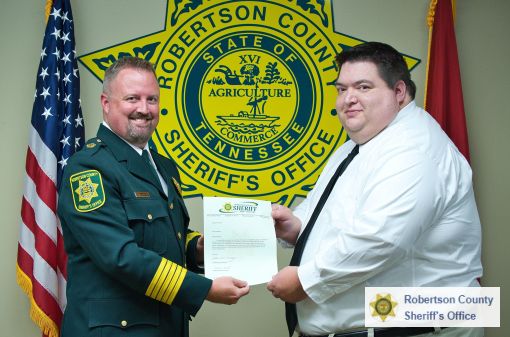 The new school year has begun…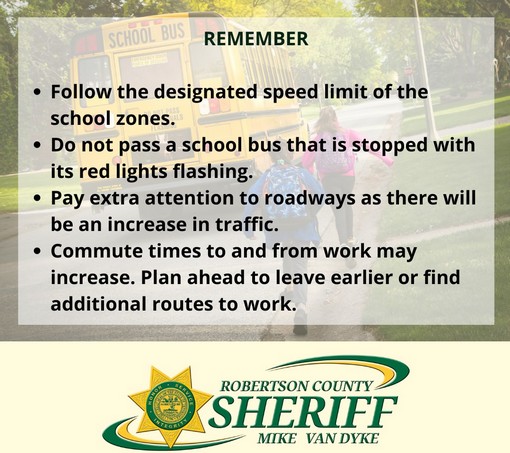 Congratulations to Corrections Officer Sherman on being July employee of the month for the Robertson County Detention Facility!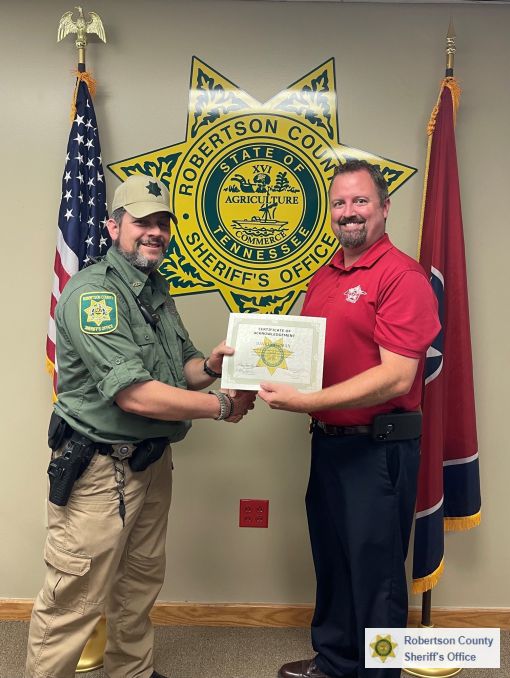 (Springfield, TN) Sponsor
Springfield Carpet One – At Springfield Carpet One Floor & Home, we understand that life gets busy.
If you don't have time to stop by the showroom to pick out new floors, we'll meet you where you feel most comfortable. Whether you're at a coffee shop, working from home, or want to talk on the phone, we're here to work with you. Contact one of our experts today. Springfield Carpet One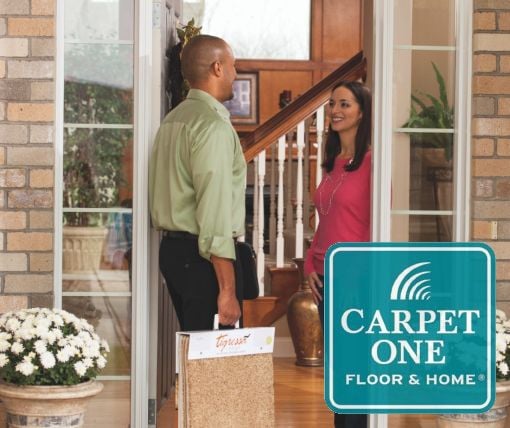 Got a story? Email your story ideas to our 24/7 news desk; [email protected]
(Springfield, TN)
Springfield High School  is proud to announce that not one, but TWO of our teachers received the honor of Teacher of the Year from the Tennessee Education Association!
Mr. Vaden serves in our English department where he teaches English II, IV, & AP. Mrs. Jones serves our students in the Business department in Business Communications, Management, & Personal Finance. Congratulations to these two amazing educators!

(Portland, TN)
Portland TN Parks & Recreation – Some pictures from the Touch a truck event at Richland Park.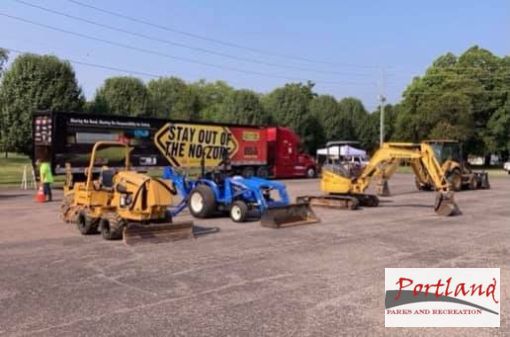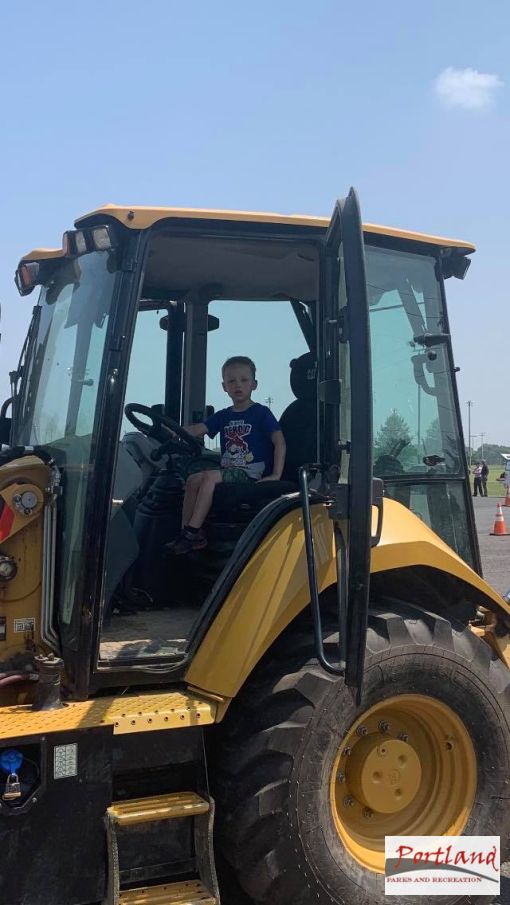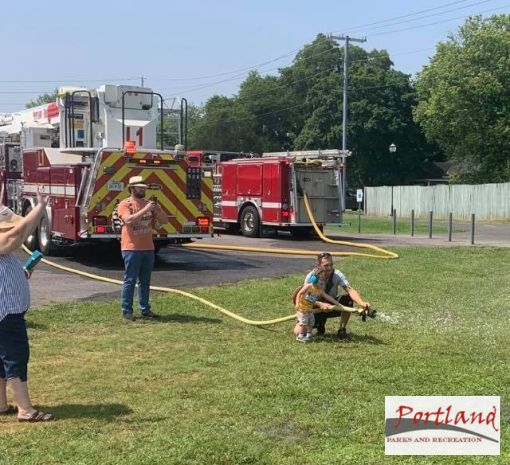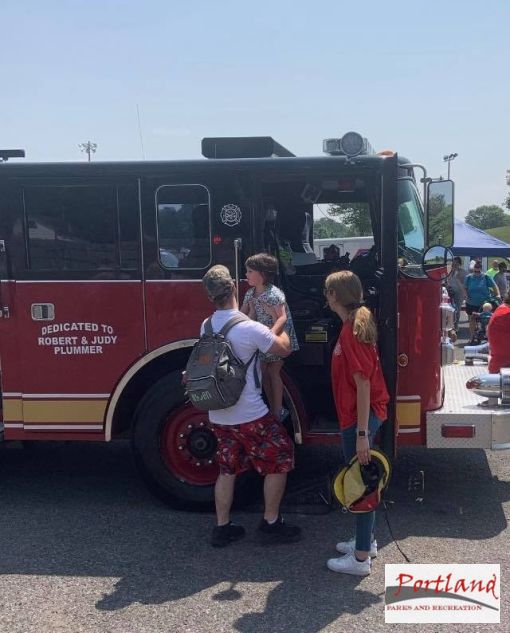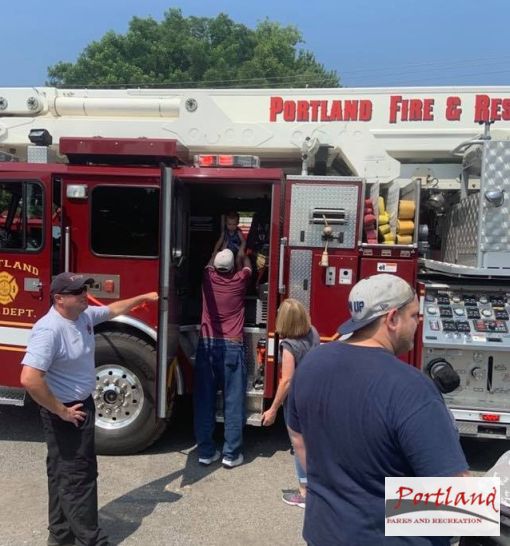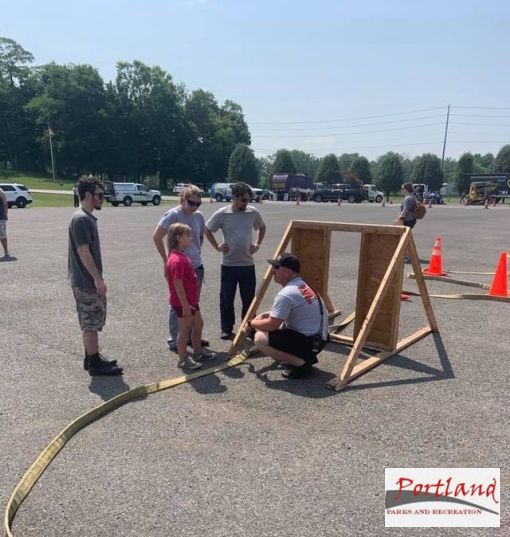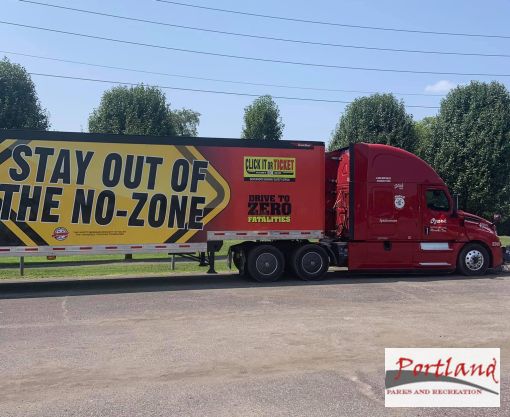 (Springfield & White House, TN) Sponsor
Ace Hardware Springfield – We're here to help with your outdoor living!
We've got tons of grills, lounge chairs, canopies, tables, chairs, umbrellas, and more. Come see us soon!
Get your grill on at #AceHardware!
Ace Rewards members can shop their favorite grills online for FREE assembly & delivery. Visit acehardware.com for details and exclusions. #TheHelpfulPlace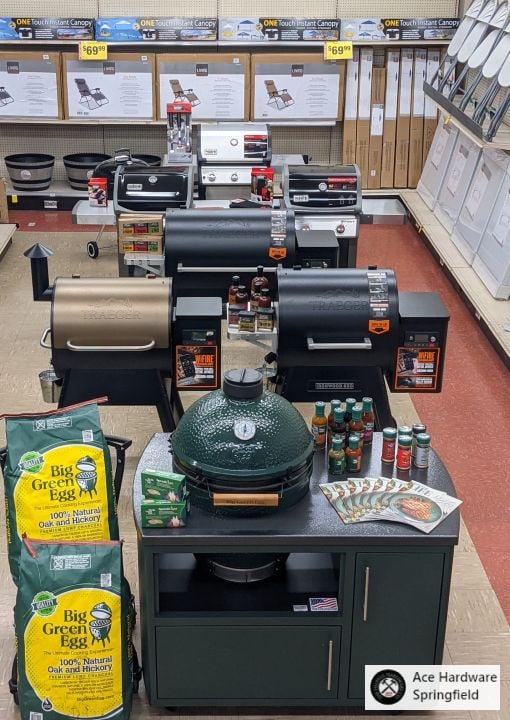 Great deals for a great day! Get into Ace and ensure your ready to celebrate!
*****(CLICK HERE TO SEE ALL SALES)*****
Great Companies->Great Jobs-> Who's Hiring In Robertson County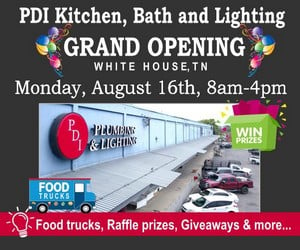 (Robertson County, TN)
Robertson County Schools – The counts are in! Y'all donated 19,261 school supply items and $2,499.89 during Stuff the Bus!
Robertson County Schools is thankful beyond words!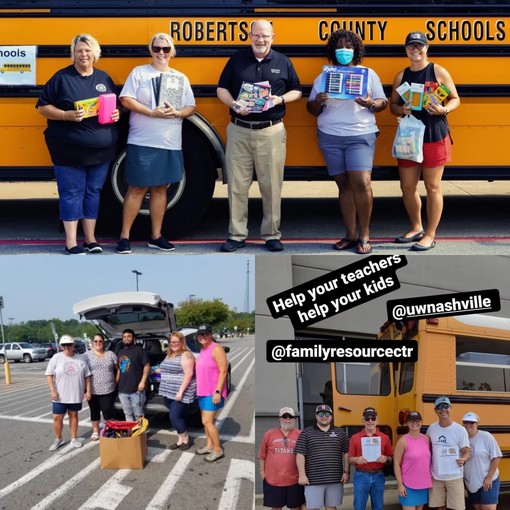 (Robertson County, TN)
The Robertson County Animal Control is overwhelmed by the current overpopulation of pets in our county
We have been working diligently to improve the situation in our area and lower our euthanasia rates. This has only been possible with support from our commissioners and mayor, and leadership of our Director Kevin Clinard. We promote spay and neuter. Please contact our office for information on low cost spay and neuter or to schedule to have your pet fixed.
Robertson County Animal Control
2900 W. County Farm Rd.
Springfield, TN 37172
Email: [email protected]
Phone: 615-384-5611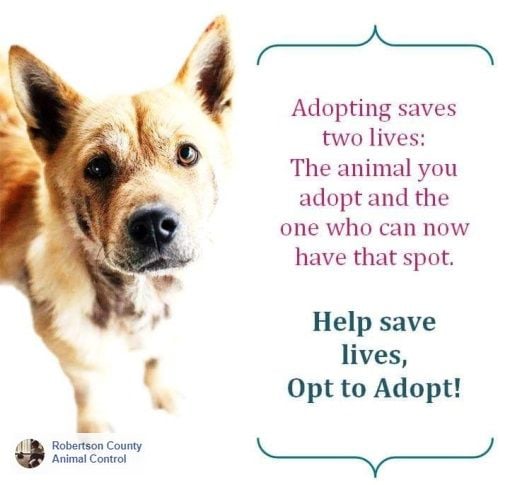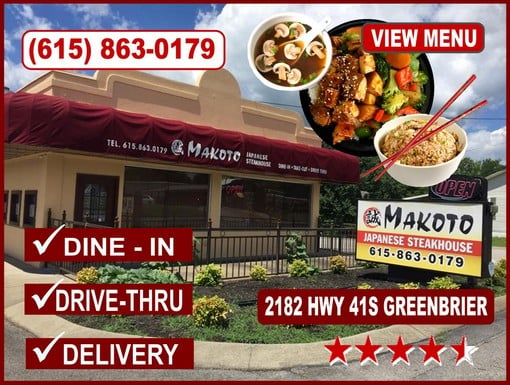 (Portland, TN)
Portland Chamber of Commerce Pictures from the 2021 Back to School Bash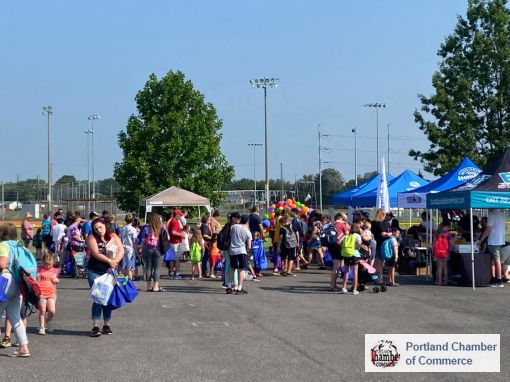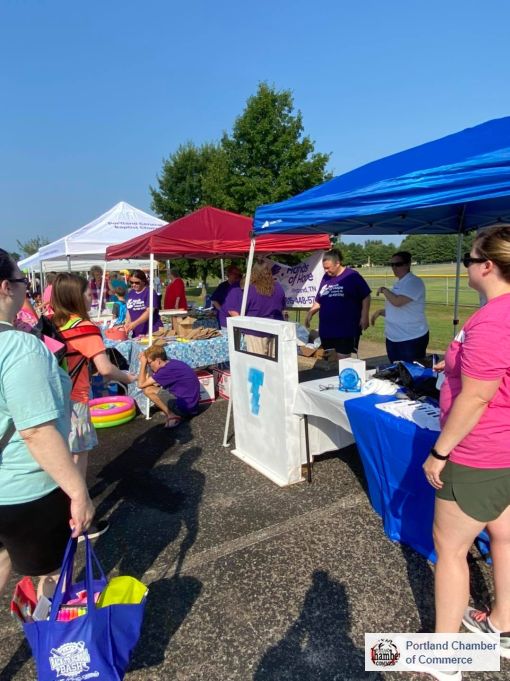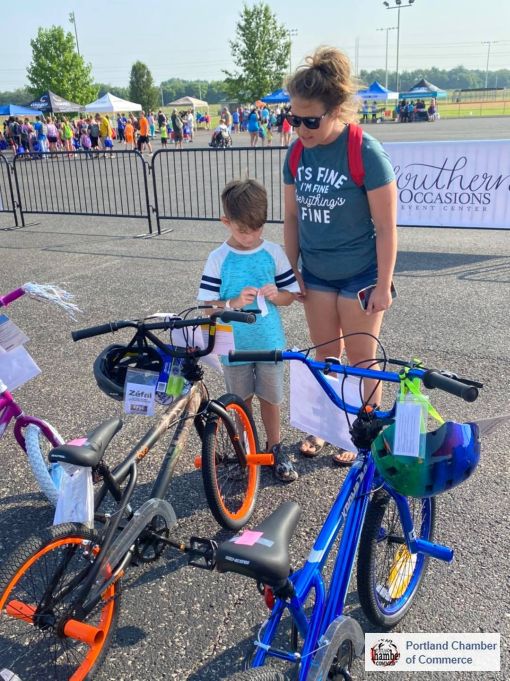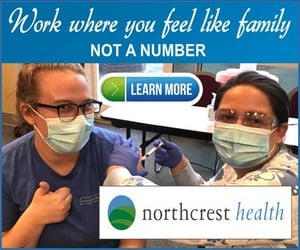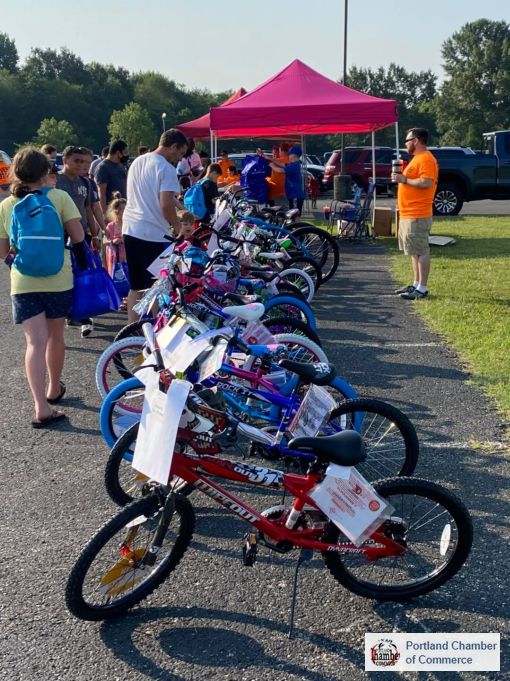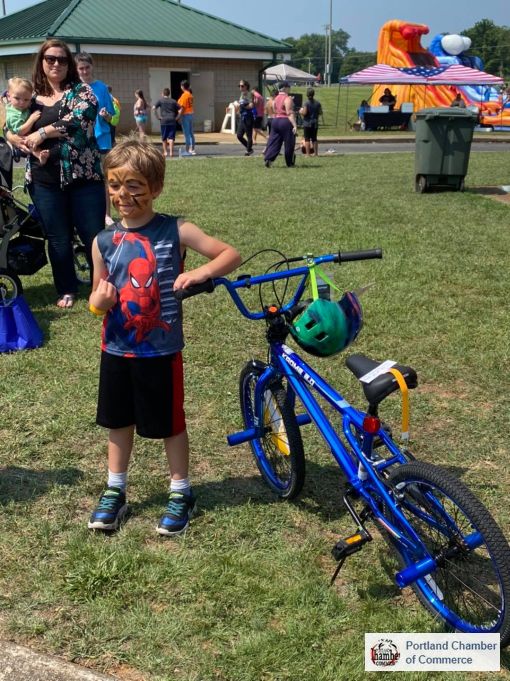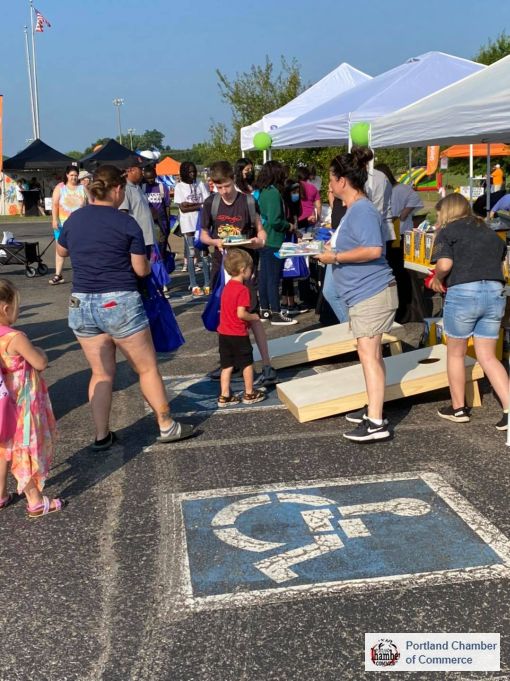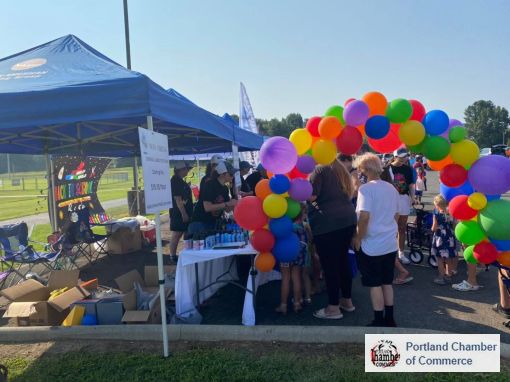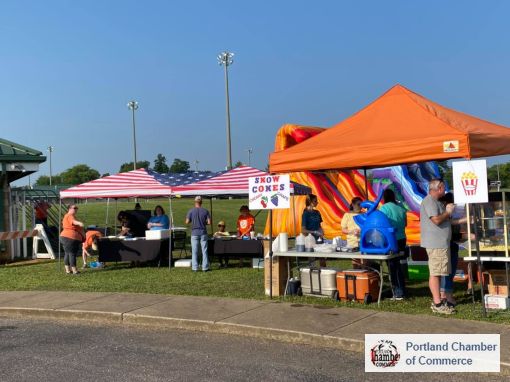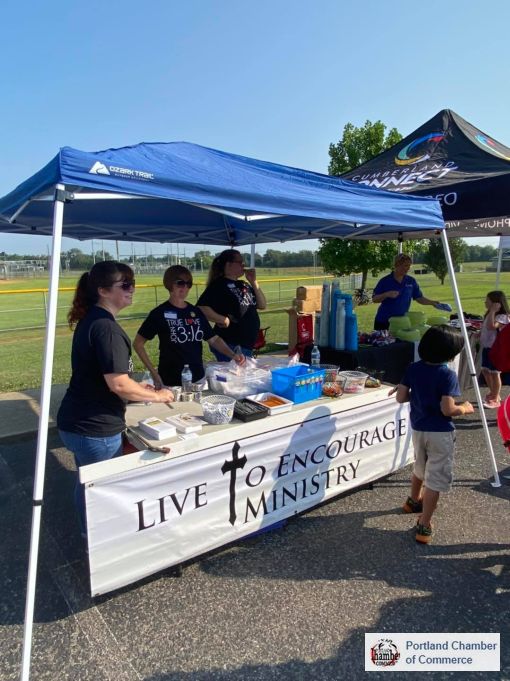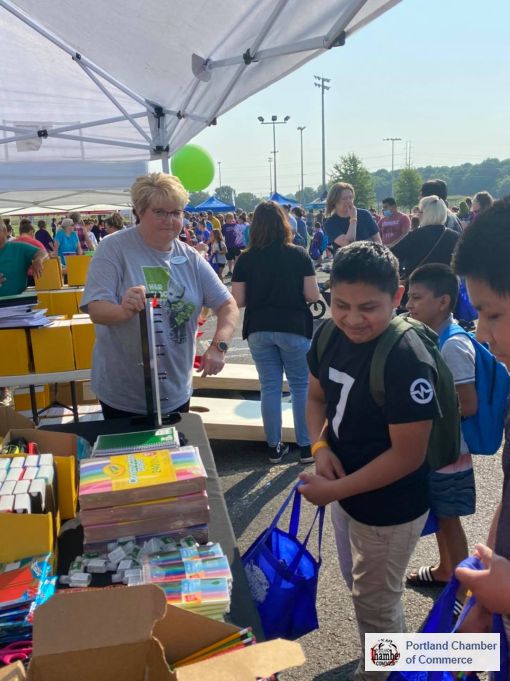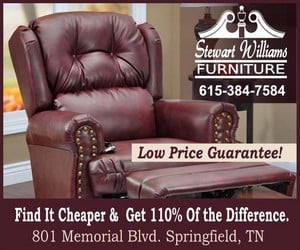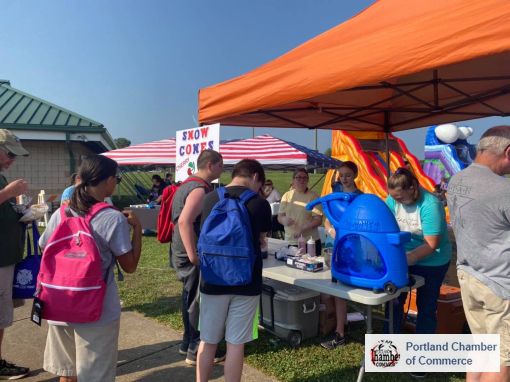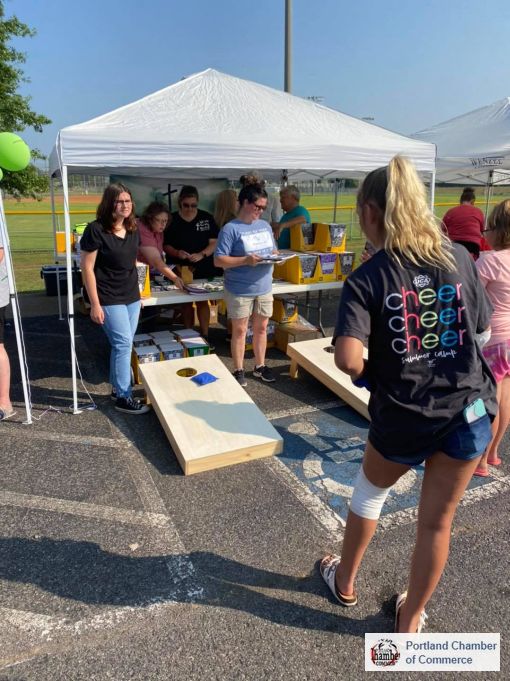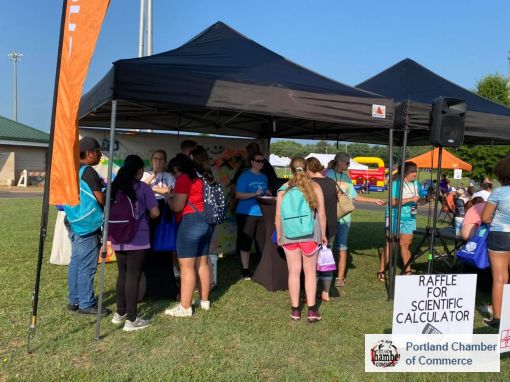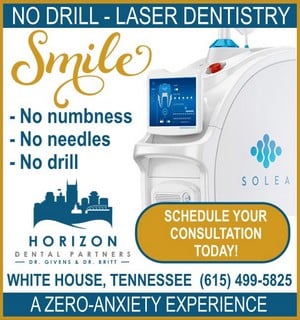 COMMUNITY EVENTS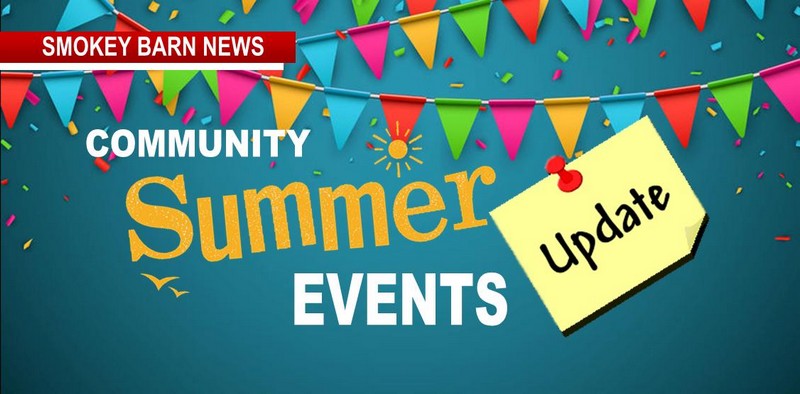 (Cedar Hill, TN)
August 12: THURSDAY:  Cedar Hill Farmers Market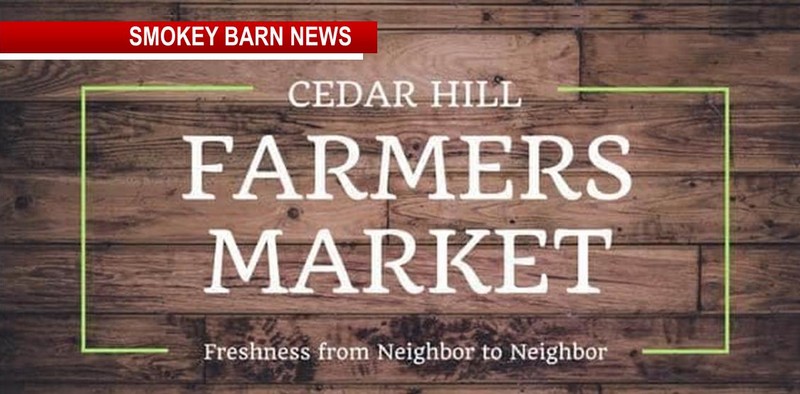 When: Thursday, August 12, 2021 at 4 PM CDT – 8 PM CDT
Runs every two weeks through October
Where: Located behind Cedar Hill City Hall: 290 S Main St Cedar Hill, TN 37032
Nearly two dozen local vendors selling produce, clothing, plants, leather products, jewelry, baked goods, knife ware, candles, decor, flowers and more. We're also excited to bring our local FFA chapter from JBHS in to assist support their program and to help shape and mold the future generations of farmers and create a long term sustainability for our Market.
Our Local Vendors:
Bellhollow Farms, Head Farms, Corbin Creek Greenhouse, Jo Byrns FFA, Gingham Roots, For The Love of Fabric, Sweet Loaves & Ivey, Hudson Barn, Roan Clay Designs, Wholesome Homemade Home, Easy Peasy Lemon Squeezy, Perfectly Imperfect Gifts by Michelle, Tennessee Keepsakes, Gracefully Plain Jane, Rampant Lion, Leathersmith, The Tree Maker, Rustique Essentials, Cedar Hill FCE, Sugar Roots Bakery.
Delicious food can be purchased from the Santa Fe Food Truck!! Picnic tables will be placed near the food truck to allow patrons to eat onsite if they'd like.
Big Mikes Little Doughnuts will be there for the perfect snack or dessert. Pick up some homemade ice cream from Heads Farm or some lemonade from Easy Peasy Lemon Squeezy.
Music will be provided by the guys from the Inglewood Old Time String Band.
You spoke and we listened. This year you'll experience expanded food truck options by alternating food trucks during markets. Santa Fe will be with us for a market each month and another always different food truck will be there for the other market during the month. Also, we've added some new local vendors and are switching several vendors out each market to ensure variety and help us keep our market exciting and fresh. We have increased our roster of local farmers and growers, so this year you'll be seeing more produce and organic products; especially as produce and other products come in and reach harvest time.
We work tirelessly to try and bring you local vendors with local products. If you are interested in being a vendor, please message me and let me know. Outside vendors are welcome, but priority will be set on local availability, range of products, etc.

EVERY SATURDAY NIGHT IN GREENBRIER, TN –
Racing Action/Family Fun At Veterans Motorplex At The Rim
Here's everything you need to know…
Pits open at 11 am
Grandstands at 4 pm
Racing at 6 pm
WHERE: 6801 Kelly Willis Rd, Greenbrier, TN – Call (615) 643-8725
TICKET INFO: FAMILY PACK – $30 for 2 Adults and up to 6 minor children!
Adults $12 Students, Seniors & Military $10, Children 6-12 $5.00
Great Concessions, Kids Zone and FREE PARKING!
Everyone can get great souvenir items as well as photos and videos of the racing action at the Souvenir Alley Souvenir Stand!
Check out all the winners each week, photos, action videos and more on their FaceBook page.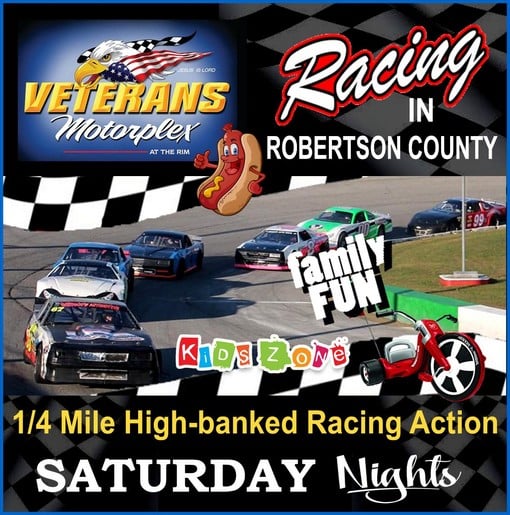 (Portland, TN)
Saturday Nights…Portland, Tn – Car, Motorcycle & Truck Show
Bring your classic cars, trucks, motorcycles and everyday car and SHOW them off on Main Street under the lights in Portland, TN on Saturdays from 5:00PM to 9:00PM. First Saturday in April through the last Saturday of October.
Address: 125 Main St. Portland, Tn 37148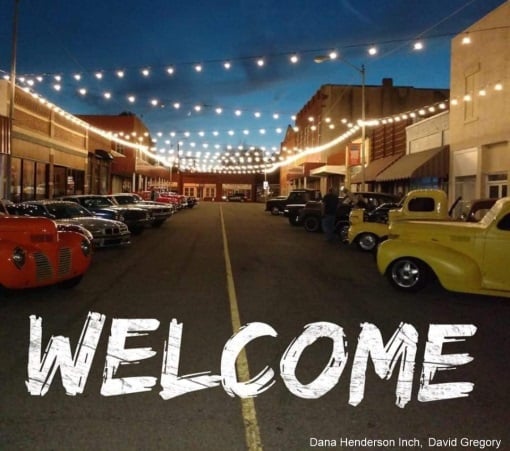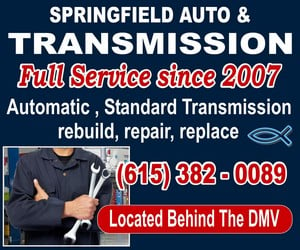 (Springfield, TN)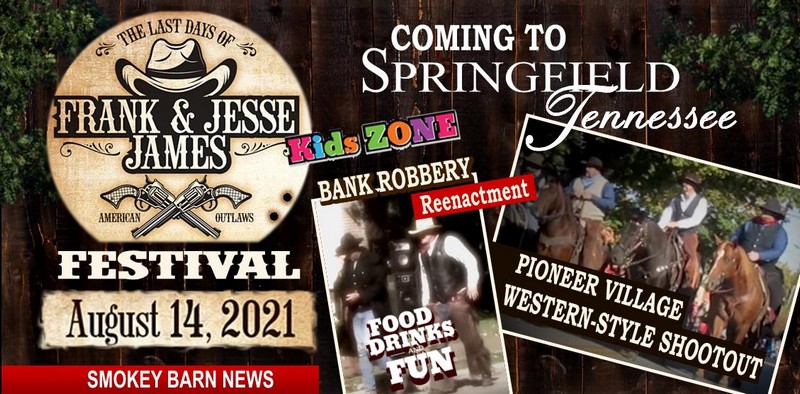 Festival To Reenact Bank Robbery/Shootout Of Frank & Jesse James In Springfield August 14th
ROBERTSON COUNTY TENNESSEE: (Smokey Barn News) –The Robertson County Museum & Historical Society will be hosting The Last Days of Frank & Jesse James Festival on Saturday, August 14, 2021 on the Courthouse Square in Springfield, Tennessee and will include a reenactment of a bank robbery with a shootout, live music, a Pioneer Village with blacksmiths & artisan crafts such…READ MORE

(Springfield, TN)
August 14: RAM Free Clinic Returning to Springfield, TN
Professional Dental and Vision Volunteers still needed for free clinic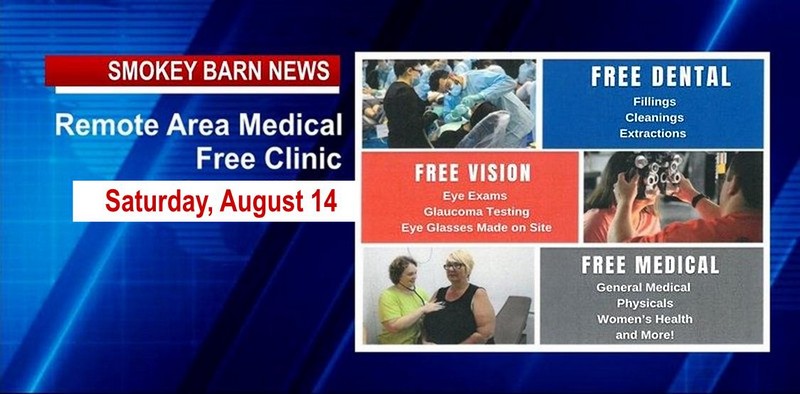 Remote Area Medical- RAM® – a major nonprofit provider of pop-up clinics delivering free, quality, dental, vision and medical care to underserved and uninsured individuals—will return to Springfield, TN, on August 14, 2021 to provide free care.
To fulfill its goal of treating as many people as possible, RAM is still in need of licensed medical, vision, and dental professionals to volunteer their time throughout the weekend.
All RAM services are free, and no ID is required. Free dental, vision, and medical services will be provided on a first-come, first-served basis. READ MORE…
(Springfield, TN)
August 16: PDI Kitchen, Bath & Lighting Grand Opening
On Monday, August 16, 2021, join us in celebrating the opening of this new location with PDI team members, our preferred vendors, and the community.
From 8 a.m. until 4 p.m., enjoy food from Soul Food Kitchen and Retro Sno, raffle prizes, giveaways, Product Deoms and more. PDI is excited serve and be a part of the White House community, and this grand opening event is our way of introducing PDI to White House, TN.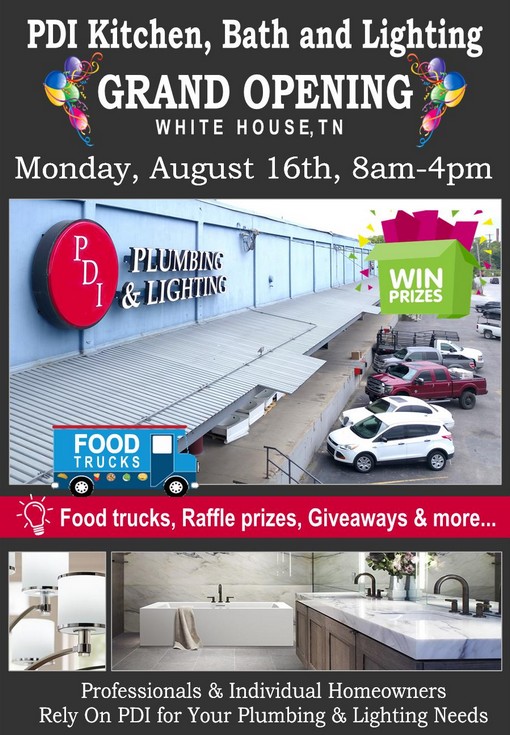 (Pleasant View, TN) 
August 21: 3rd Saturday of each month thru October – Pleasant View's – Cruise'n N Groove'n 
Cruise'n N Groove'n at the Pleasant View Village on 41A, South of intersections Hwy 49 & Hwy 41A, Starts May 15th thru October. Times: 5pm – 9pm.
We have music, several food choices, shopping for the ladies, and lots of cars.
Each month the Mayor will select Mayor's Choice Vehicle, plus a "Pick of the Month" sponsored by O'Reilly Auto Parts.
At the October event, all six (6) Mayor's Choice Vehicles will be up for TOP pick for the year voted on by the people.
Location: 214 Village Square Pleasant View, TN 37146
For more info, contact 615-746-0600 or Jim Hutchens 615-517-1423 or Larry Rediker 615-419-5214.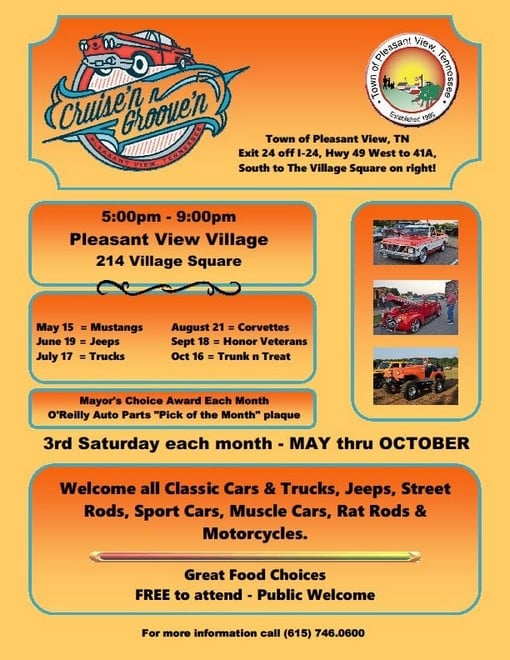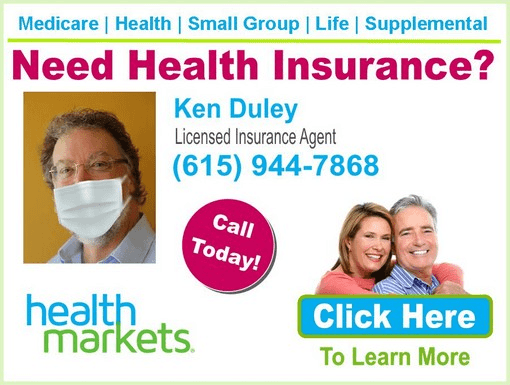 UT Extension-Robertson County – Our after school program at SMS is now accepting applications!
Springfield Middle School  UT Extension Afterschool
We're now accepting applications. We will be set up at SMS/Innovation Academy's Open House this afternoon. If you have any questions please stop to chat with us.
Also, we know are working on plan for the scholars who live local but are zoned for Coopertown Middle this year. We will share more details as receive information.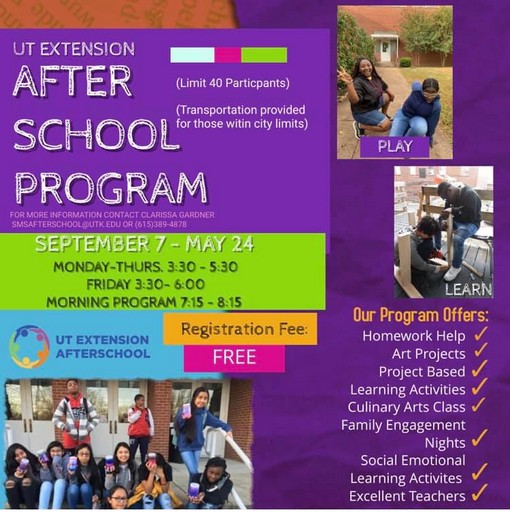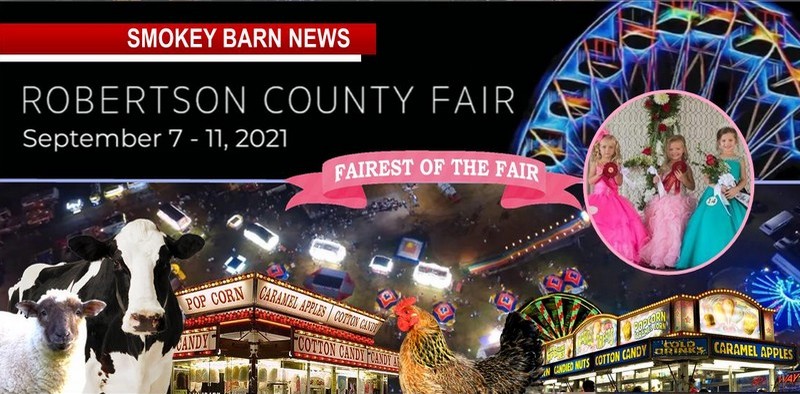 2021 Robertson Co. Fair, Tractor Pull, Carnival, Agriculture & Derby Coming Soon
SEPTEMBER 7-11
ROBERTSON COUNTY TENNESSEE: (Smokey Barn News) – The 2021 Robertson County Fair season is just around the corner and the Fair Board is hard at work finalizing the full schedule of events that will offer something for everyone.
The Robertson County Fair Association is an ALL VOLUNTEER non-profit organization that is completely self-supporting and is run solely by volunteers. Since its establishment in 1938, the Robertson County Fair Association has celebrated all things Robertson County by promoting agriculture, education, and community involvement through quality entertainment in a family-friendly environment.
For the full schedule of events and ticket info, click HERE

September 11, 2021: American Legion Riders – Unit 45 – Greenbrier MEMORIAL SERVICE
Calvary Baptist Church – 2806 US-41, Greenbrier, TN 37073
Service begins at 2:00 pm
All day family friendly events
Gates open at 10:00 am
BBQ Competition- $50.00 entry fee
For general or entry information email: [email protected]
BBQ dinner $10.00
Entertainment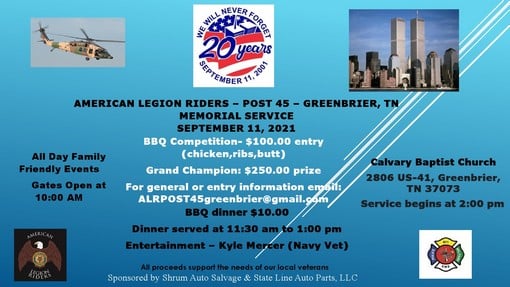 Sept. 25th: 25th Anniversary Celebration of Coopertown Tennessee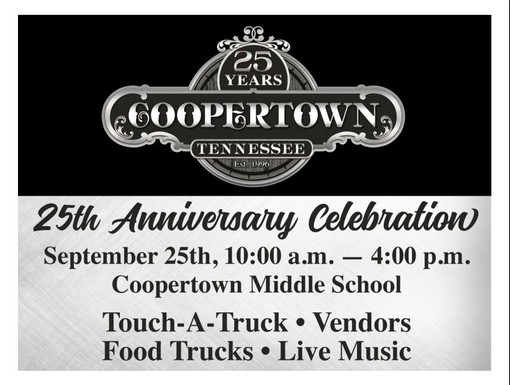 Join Coopertown in celebrating our 25th year since incorporating. Our celebration will kick off at 10:00 a.m. on the grounds at Coopertown Middle School with the final mile of the "25 in 25 for Coopertown walk.
The event includes:
* Touch a Truck – hosted by the Coopertown Police Department
* Live Music – including local recording artist Austin Williams
* Food Trucks
* Vendors
* Selection of the People's Choice award of the Coopertown
Photography Contest (info found here: https://www.coopertowntn.org/…/PHOTOGRAPHY%20CONTEST%20…and more…
We hope that you will make plans to join us on this special day.
If you are interested in being a vendor at this event, please email: [email protected]
Share the event with everyone on your friends list, grab your family and come out and celebrate your hometown!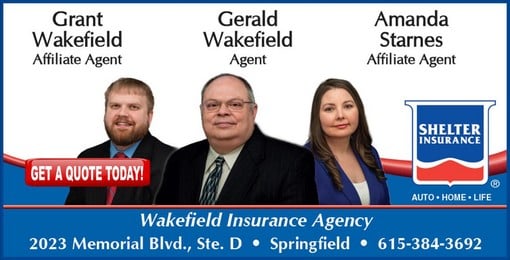 Monday Nights – White House Cruise-In 
5:00 PM to 8:30 PM
Location: Tavern 76 Parking Area (Only)
520 Highway 76
White House TN, 37188
Contacts Wayne Maligin 615-566-7343 or Bob Boone 601-354-3604 (Tavem 76 Parking area is located in the parking area in front of the Tavem 76)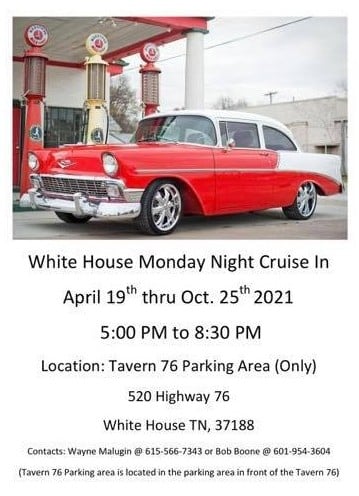 Wednesdays In Springfield – Classic Tin Cruise-In Through October
"It's almost time for Cruise-In Season! Starting April 28th. Every Wednesday (weather permitting) Springfield!" Shelby Horner
Classic car Cruise-In for Springfield and the surrounding communities coming together, sharing and talking cars, trucks and bikes.
Family Fun!
Held every Wednesday, from spring till Halloween, Classic Tin Cruise-In will be in Springfield, TN. The classic car, truck, and bikes Cruise-In for Springfield and the surrounding communities coming together for some Family Fun!
Being held at 2008 Memorial Blvd, Springfield, TN, Between the Hardees and Burger King.
Any questions please call Shelby Horner at 615-336-2257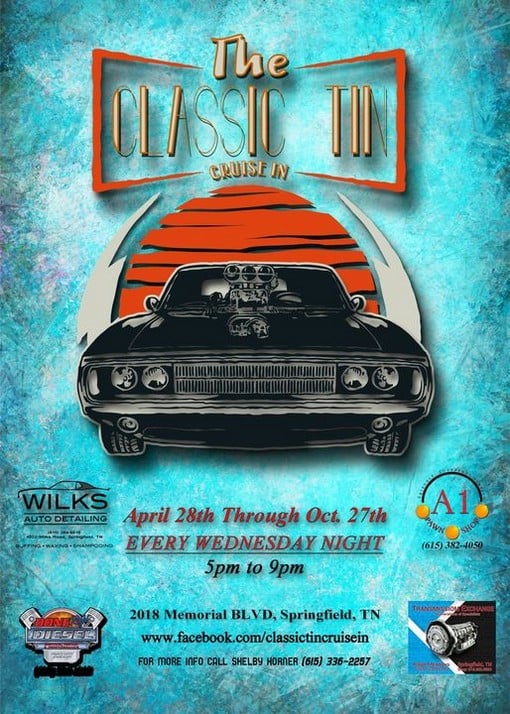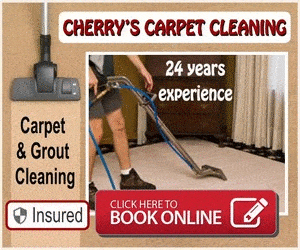 Robertson County Senior Center In Springfield, TN
Lots of fun events every month, sign up for the newsletter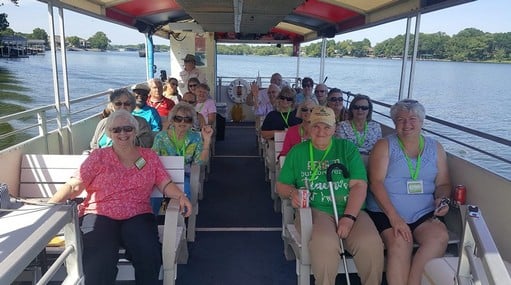 Our Operating hours will remain from 9:30am- 2:30pm. This allows adequate time to sanitize and prepare for activities.
We plan to add many activities in May like, our Harmonica class, another exercise class, etc. We also plan to start our "Out & About trips again!
WOO Hoo! Things are really looking up!
Can't wait to see your smiling face!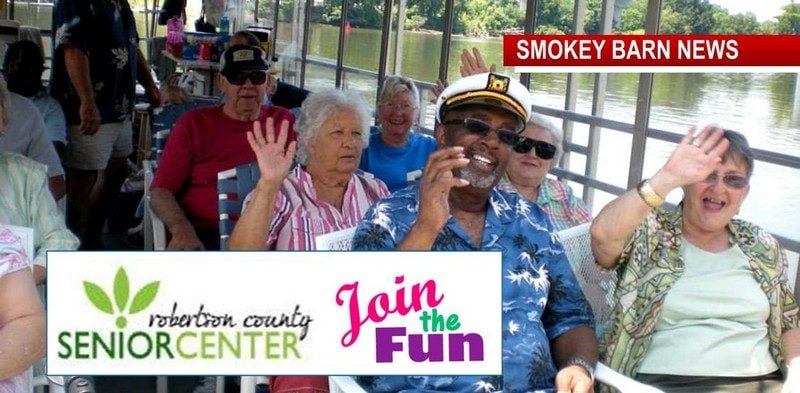 CHECK OUT OUR LATEST NEWSLETTER  –> HERE

Orlinda, TN Byrum Porter Senior Center
The Byrum Porter Senior Center in Orlinda, TN offers…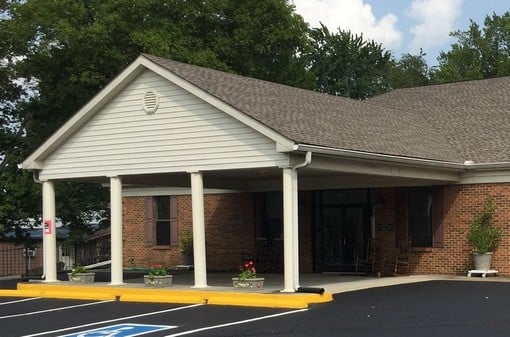 Byrum-Porter Senior Center in Orlinda, TN is open Monday – Friday from 8 am to 4 pm
We have everything from exercise classes, day trips, mystery lunches, extended trips, card games, dances and much, much more.
Checkout our newsletter to find out more about our dance themes, class times and trips on our website byrumporter.com or follow us on Facebook at Byrum-Porter Senior Center for all our fun activities.
Fitness after 50, Yoga & Tai Chi Exercise Classes, Dominoes, Canasta, Karaoke, Bridge, Shanghai Rummy, Footcare & Nail Appointments, massage appointments, paint classes and more. Request our monthly newsletter with all the details, just send an email to: [email protected]
Visit our exercise room
We have treadmills, stationary bikes, step climbers and a vibration training platform. If you can't get to our exercise classes or aren't comfortable in a group why not try this instead.
Thursday Night Dances: 
Come dance to the great tunes by The Good Time Charlie Band every Thursday night. Good Time Charlie Band rents the center on Thursday nights starting at 7 pm. Doors open at 6 pm. Limited menu available starting at 6 pm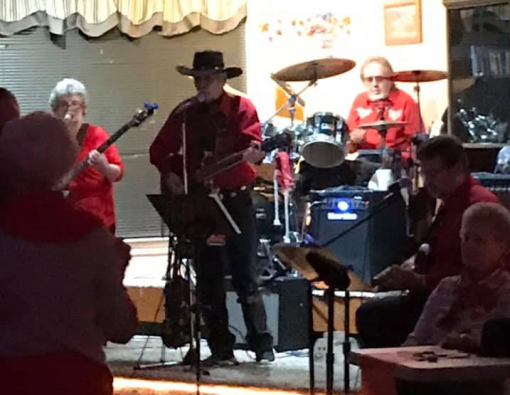 We love to Travel – Our 2021 Trips Collette Trips:
Canadian Rockies July 31- August 6th, learn more here.
Hawaii November 4th – November 13th, learn more here.
Diamond Tours ***** new information *****
Diamond Tours is requiring all travelers with their groups to have updated Covid 19 vaccine.
To view these trips, click here.
The Ark Encounter & Creation Museum
(new date) – September 13-17
Niagara Falls & Toronto – September 5-11
Beautiful Maine – October 9-17
*All trips are subject to change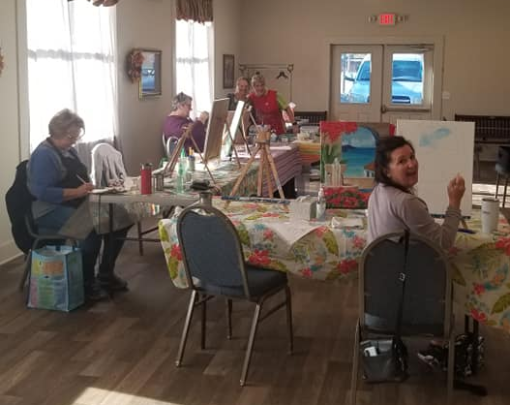 All events are subject to change. Changes will be posted on our Facebook page and our website.
Home Health supplies
We have walkers, canes, crutches, toilet risers, toilet bars, bed assist bars and a shower seat to loan if needed. We also have personal disposable hygiene items.
For updates call 615-654-3161
Location: 9123 Highway 49 E Orlinda, TN 37141
*The Center exists to make life more enjoyable for older adults, who reside in Orlinda and surrounding areas. Activities, Dances, Trips and much more.
*Coffee is always ready and waiting for you.
CHECK OUT OUR NEWSLETTER

Do you have a story you would like to submit?
Smokey Barn News welcomes your community news and photos. Email your story ideas to our 24/7 news desk; [email protected]

Mobile: To See The Latest Stories or to share this article, scroll below