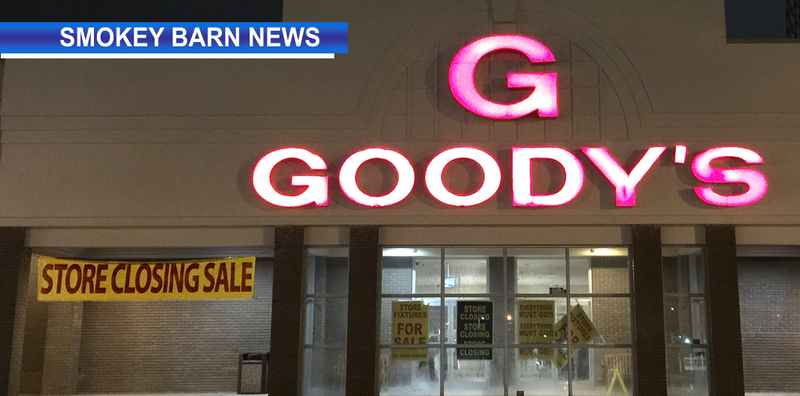 Springfield Goody's Closing Its Doors (Again)
SPRINGFIELD TENNESSEE (Smokey Barn News) – Springfield will be saying farewell to another business next month, the third business to announce it will be leaving Springfield within the last thirty days. GOODY'S, located in the Mooreland Shopping Center on Memorial Blvd has announced it will be closing it's Springfield store with an anticipated closing date of March 26th.
This will be the second time Goody's has closed its doors in Springfield. Back in 2010 Goody's closed its doors, liquidated its merchandise and sold all it fixtures only to reopen it again just a few months later.
GOODY'S Springfield Store manager Nicole Toner told Smokey Barn News that not including her, 7 people will be losing their jobs.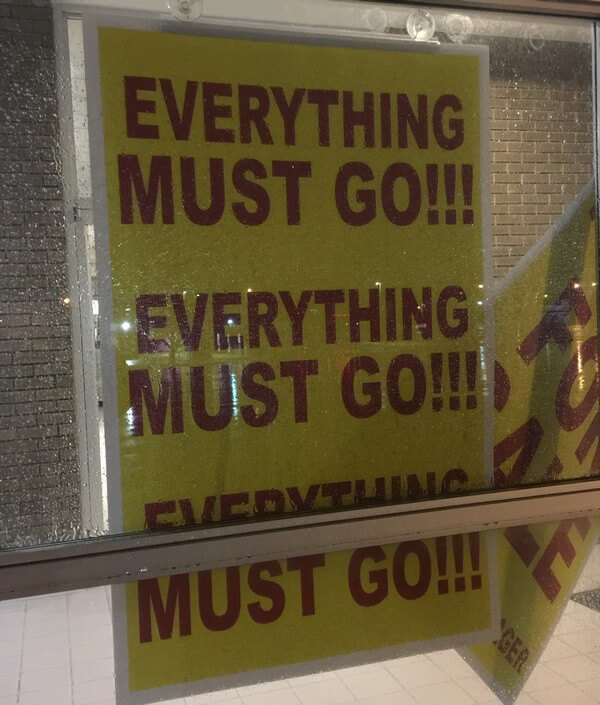 "I have been with the company since they reopened the store in April 2010. Stage Stores is the company that bought the nameplate when the original Goody's went out of business.
"Stage Stores has made the decision to close several small stores throughout the country. The Springfield location, as well as the Franklin, KY store were selected as stores to close.
"My staff and I are deeply saddened at the news that we are closing. We would like to thank our loyal shoppers that have become our friends over the past 5 & 1/2 years. The friendships we have established with our customers are amazing and we are thankful for the opportunity to have served all of our customers.
"I also have 3 associates that opened the store as well. The day that we arrived at the store to begin setting up was a great day. We had a blank canvas in front of us. There was nothing in the store. We put together fixtures, processed merchandise and created a store.
"The past few days have been difficult. We have been taking apart fixtures and condensing the merchandise. I know our final day will be awful, when we stand at the doors and once again see the blank canvas. But we will always remember our customers, the good times we've had, and the lifelong friendships we have made." Nicole Toner, Store Manager
Though most city and county officials don't believe it is a reflection of local commerce, this is the third business to announce that it would no longer have a presence in Springfield since January 7th.
On January 7th Schrader Electronics located on Evergreen Dr in Springfield announced that they will be relocating their manufacturing facility in Springfield to China and Mexico, taking about 300 jobs with it. FULL STORY
Two days later, Pbody's restaurant (also located in the Mooreland Shopping Center) announced they too were closing their Springfield store,  a decision that came just over three months after they opened. FULL STORY
Whether GOODY'S decision to leave Springfield is any indicator of an economic future for the city of Springfield will be up to the experts to decide.
What are your thoughts, are these three closings just a coincidence or are they a reflection of local economics?
Smokey Barn News (Sponsor/Advertisement)
We bring you ALL the News in and surrounding Robertson County, Tennessee.