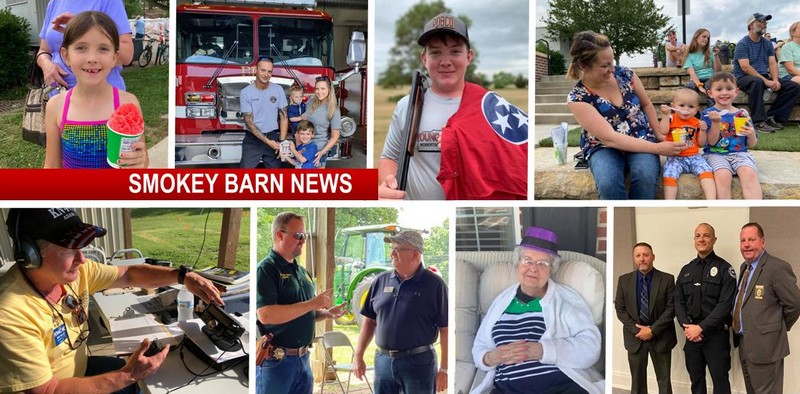 Smokey's Community Column, Stories Across Robertson County (6/27/2021)
ROBERTSON COUNTY TENNESSEE: (Smokey Barn News) – Welcome to Smokey's Community news column. It's a look back at this week's top community news in and around Robertson County.
Smokey's People & Community News column highlights local stories of people, schools, community events, and charities that continue to make Robertson County great!
BECOME A SPONSOR TODAY!! [email protected]
Got a story? Email your story ideas to our 24/7 news desk; [email protected]
(White House, TN) Summer series – Music Under the Stars
The city of White House's second Music Under the Stars event of the summer held Thursday, June 24th at the Fran Hutson Amphitheater was a hit with live Music from Legacy Classic Rock along with delicious food and some good summer fun!
Mark your calendars, there's another chance for a free summer concert on July 22! #DiscoverWhiteHouse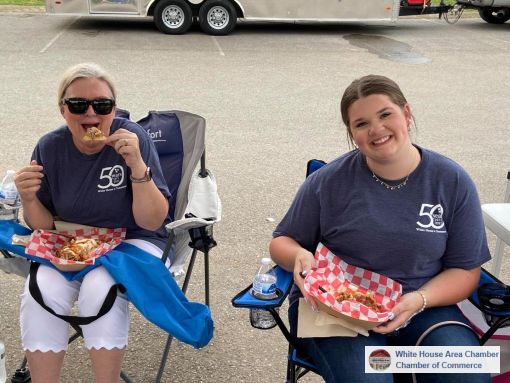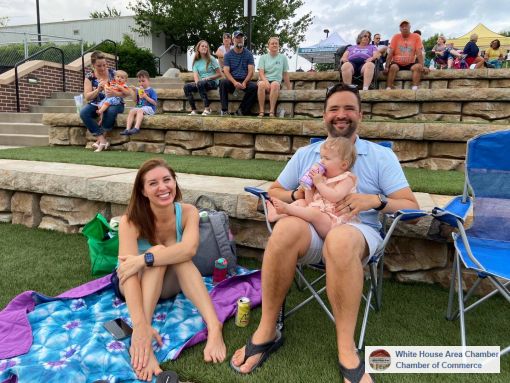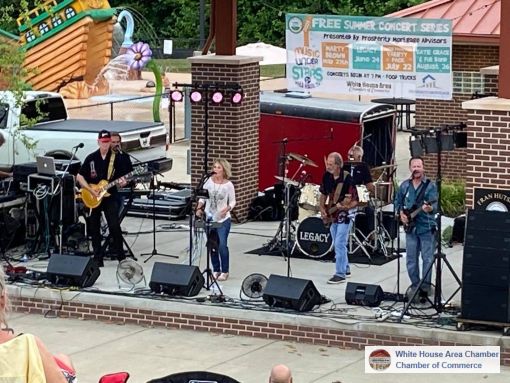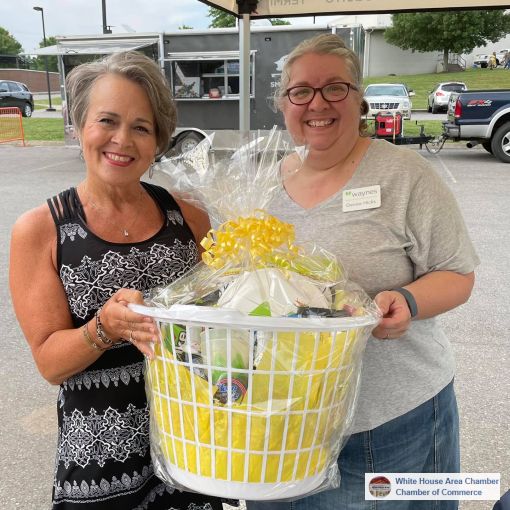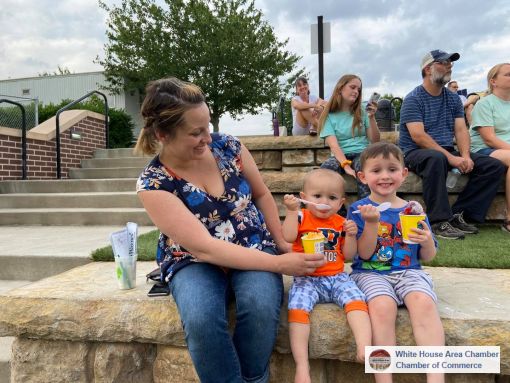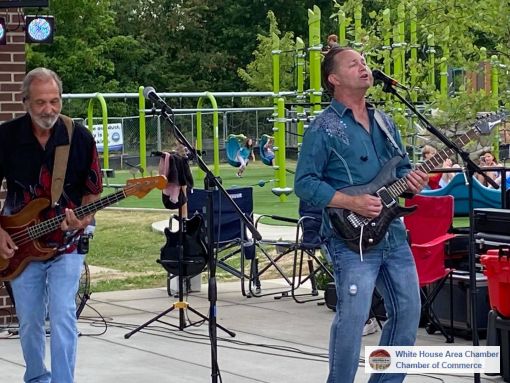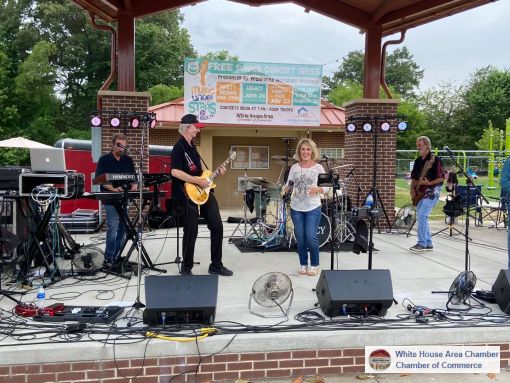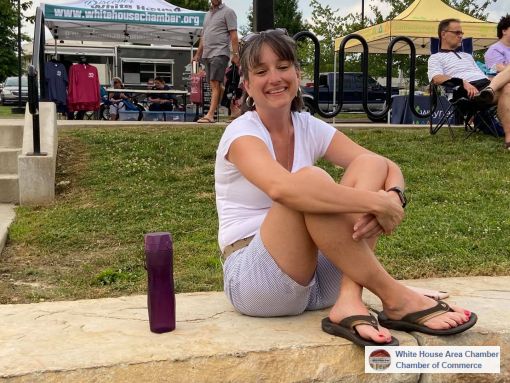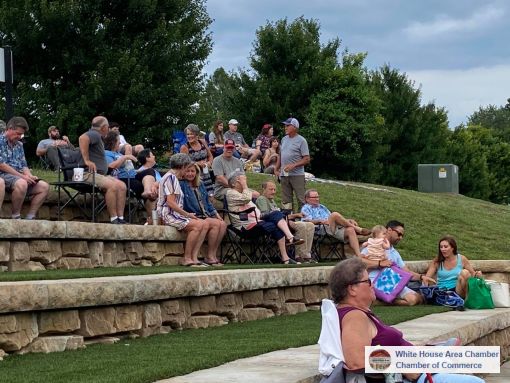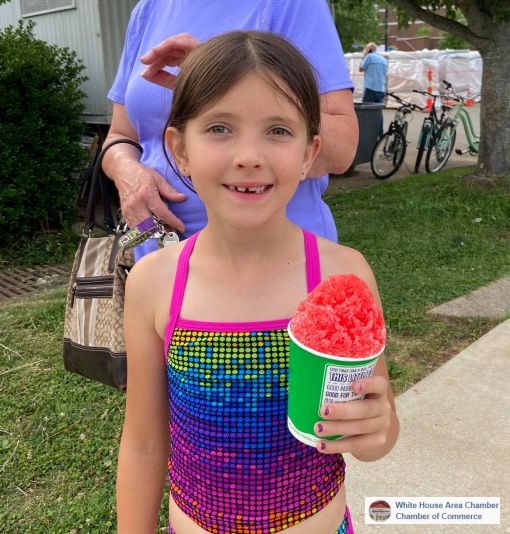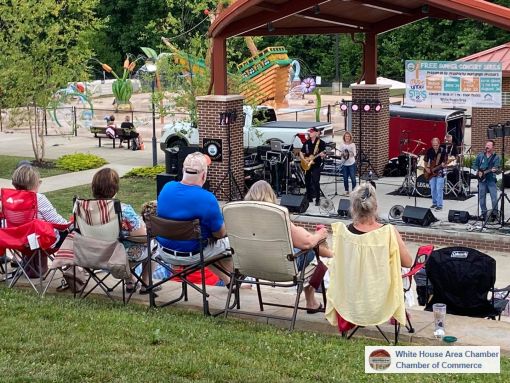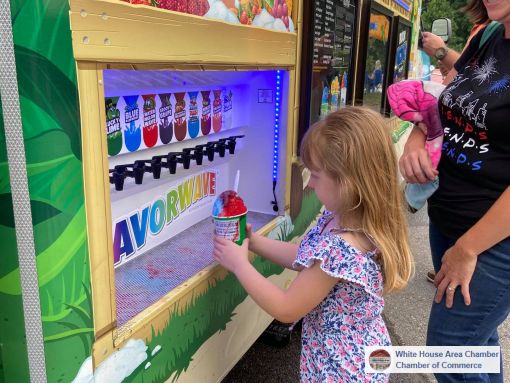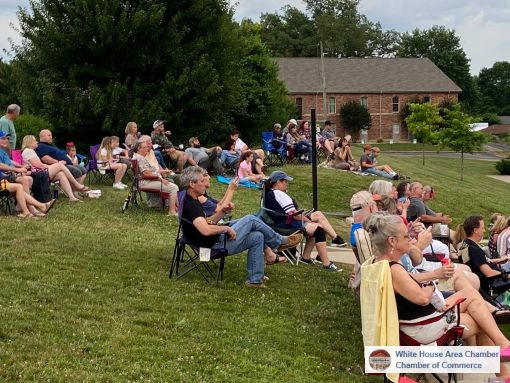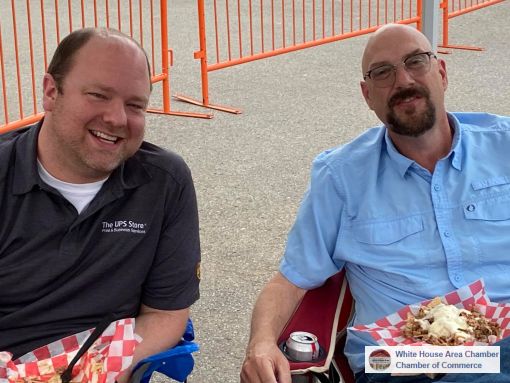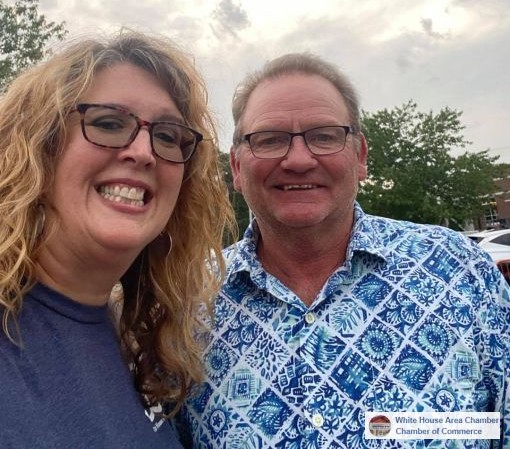 City of Cross Plains TN – Remembrance at Kilgore Cemetery July 3
"Due to circumstances beyond our control, the celebration of fireworks and music at Kilgore Park on the Fourth is CANCELLED. BUT The Remembrance at Kilgore Cemetery is STILL ON and eveyrone is welcome to attend. Saturday morning July 3 at 9. We are disappointed but happy Covid is becoming a thing of the past." Kenny Swann, Parks Director – City of Cross Plains Tn.
(Springfield & White House, TN) Sponsor
Ace Hardware Springfield – We're here to help with your outdoor living!
We've got tons of grills, lounge chairs, canopies, tables, chairs, umbrellas, and more. Come see us soon!
Get your grill on at #AceHardware!
Ace Rewards members can shop their favorite grills online for FREE assembly & delivery. Visit acehardware.com for details and exclusions. #TheHelpfulPlace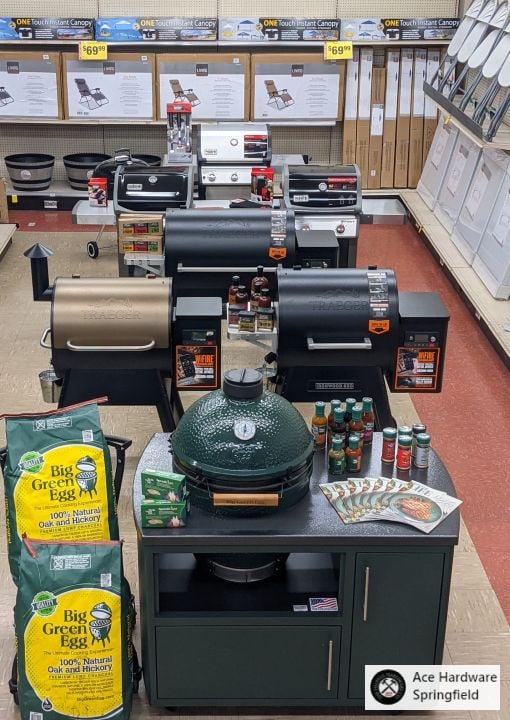 Ace Hardware Springfield Memorial Day Sale is on!
Great deals for a great day! Get into Ace and ensure your ready to celebrate!
*****(CLICK HERE TO SEE ALL SALES)*****
Ace Hardware –  Breeze through cleanup tasks big and small with the Craftsman® 16 Gal. Wet/Dry Vac.
Just $79.99 after your $10 Off Ace Rewards Card Discount. Limit 2. *Offer valid at participating locations June 1 – 29. #MyLocalAce
Ace Hardware – Power clean your patio, driveway, and siding with the AR Blue Clean® 1600 PSI Electric Power Washer.
It's on sale now for $109 each after your $10 Off Ace Rewards Card Discount. Limit 1. *Offer valid at participating locations June 1 – 29. #MyLocalAce
Robertson County Sheriff's Office
Congratulations Deputy Dowdy on graduating from the Tennessee Law Enforcement Training Academy. TLETA.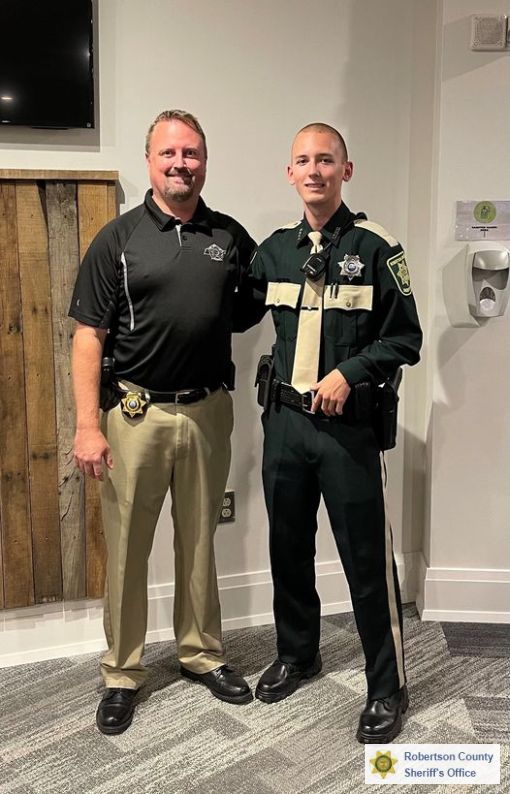 Robertson County Sheriff's Office Assists RC Schools food distribution
Lt. Holmes, Juvenile Outreach Director, was excited to help at the event hosted by Robertson County Schools with handing out a weeks worth of food to parents of Robertson County students today!
They passed out 807 bags of food which equals to 11,298 meals!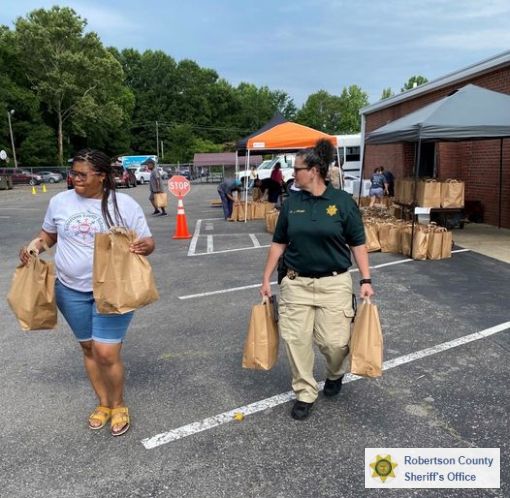 Robertson County Sheriff's Office – Did you know the Sheriff's Office patrols 476 square miles?🚓
Deputies travel through all types of terrain and all weather conditions to answer calls for service.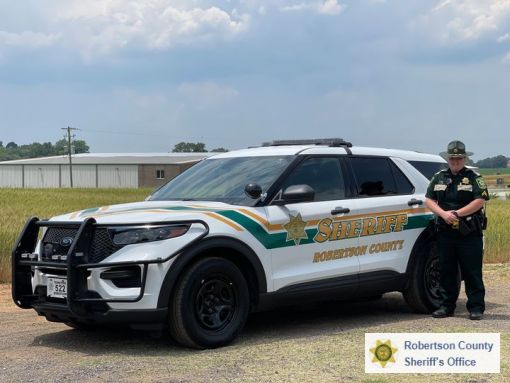 Robertson County Sheriff's Office presents Farm Watch program to prevent crime at the UT Tobacco, Garden, Forage, and Beef Field Day
Sheriff Michael Van Dyke and Detective Morris enjoyed gathering with our agricultural community and showing how the Sheriff's Office Farm Watch program aims to prevent agriculture related crimes at the UT Tobacco, Garden, Forage, and Beef Field Day and Trade Show with UT Extension-Robertson County.🚜🐄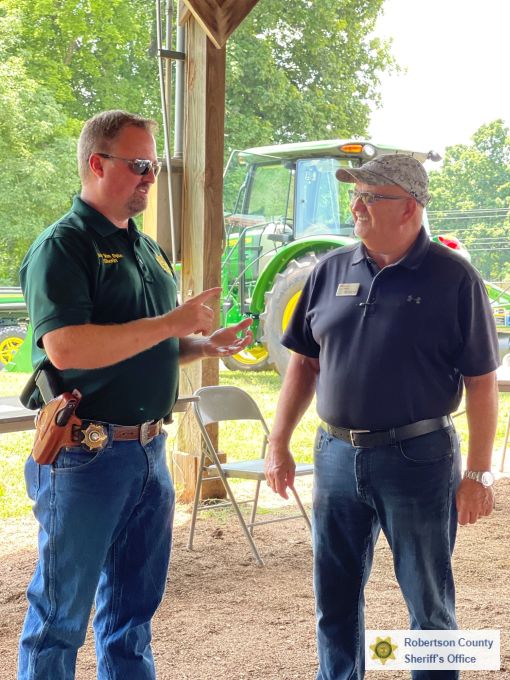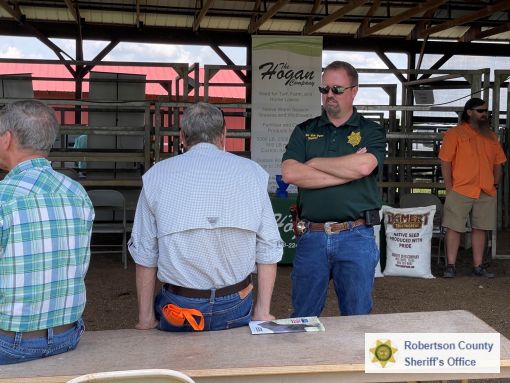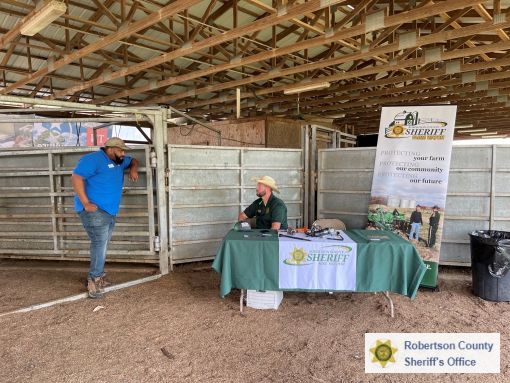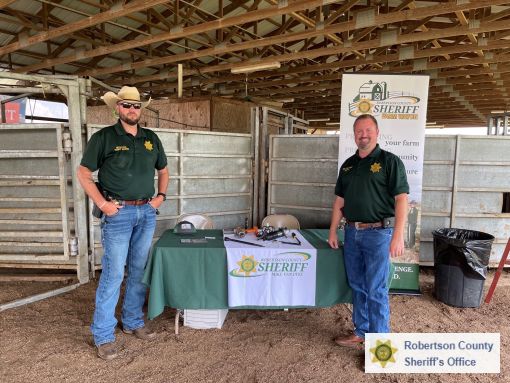 Robertson County Sheriff's Office – The Sheriff's Office wants to welcome Corrections Officer Posey back to the Sheriff's Office family!
C/O Posey took the Oath of Office with Sheriff Michael Van Dyke.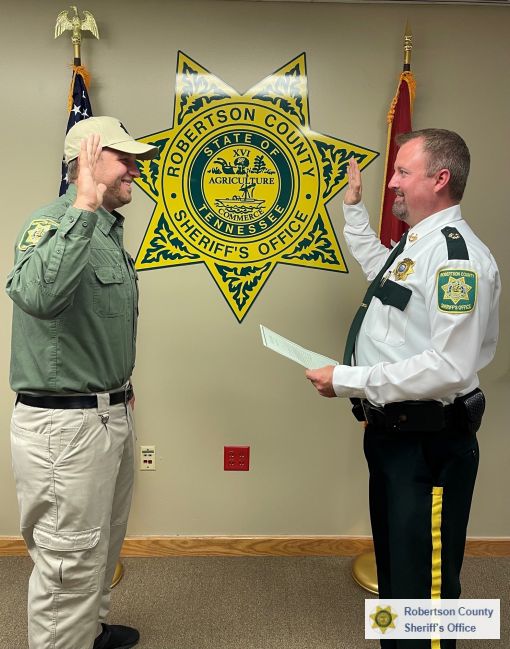 (Millersville, TN) 
July 2nd: The city of Millersville presents its first annual bluegrass festival
The festival will be held at the Millersville Community Center, Friday, July 2 at 6 PM with stars of the stage,screen and radio: "The Tennessee Mafia Jug Band" and "The Ridgetop Ramblers" plus special guests! FREE admission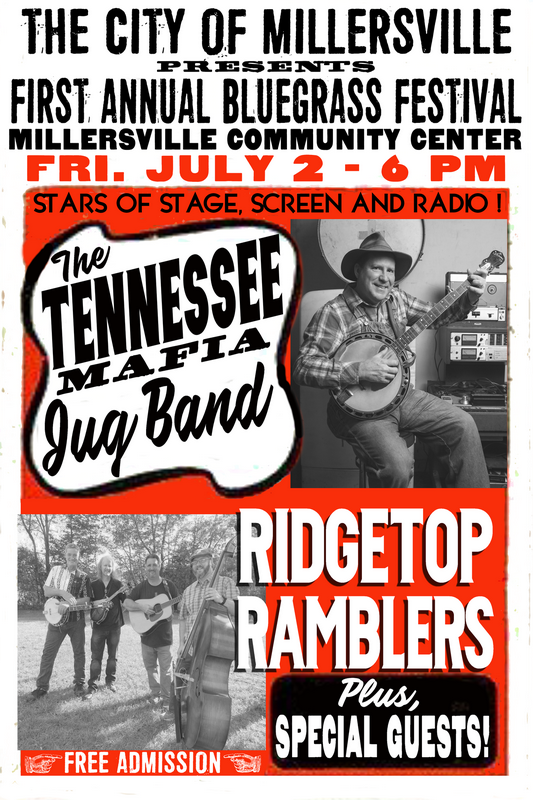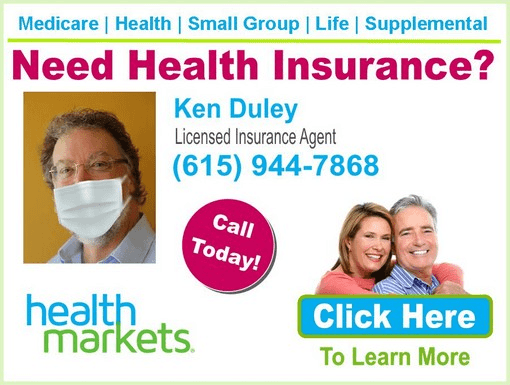 This Weekend the Robertson County Amateur Radio Club participated in the 2021 ARRL (American Radio Relay League) Field Day Event in Springfield.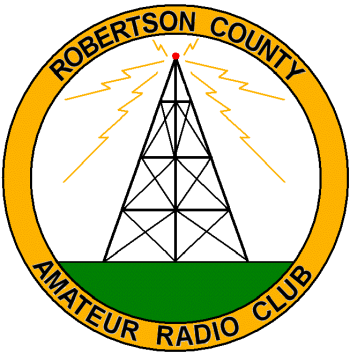 This is an annual event in which amateur radio operators all across the country set up their equipment in remote locations attempting to make as many radio contacts as possible in a 24 hour period.
This event demonstrates the use of amateur radio in the field in national and regional disaster situations.
The staff of Northcrest Medical Center was also on hand offering free blood pressure tests, to discuss health-related issues, and provide information on the Northcrest Medical Center Facilities.
To learn more about amateur radio, join the Robertson County Amateur Radio Club on Facebook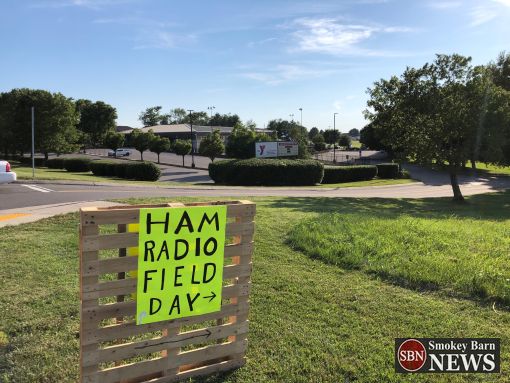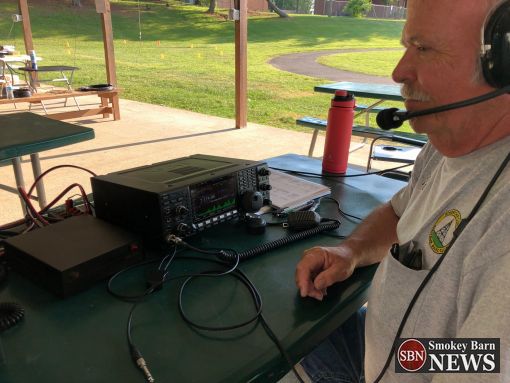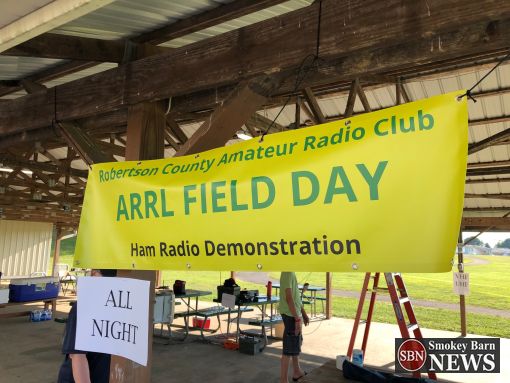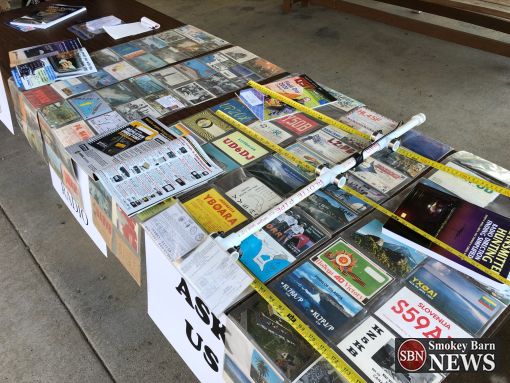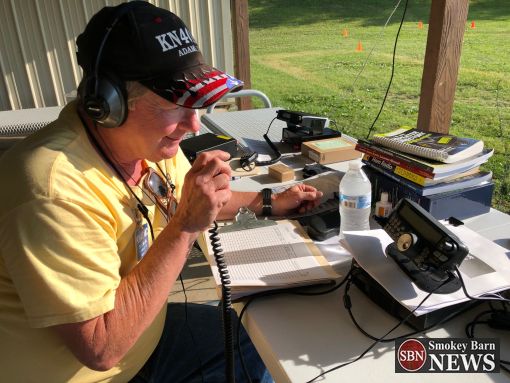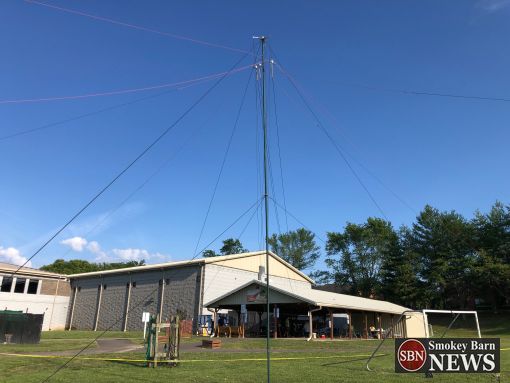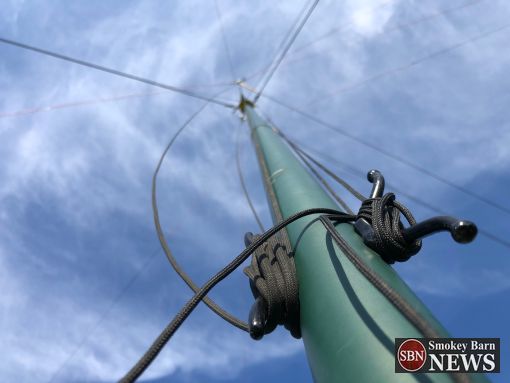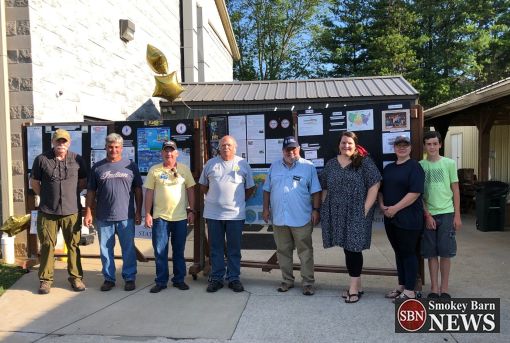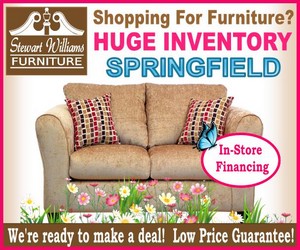 (Robertson County, TN)
The Robertson County Animal Control is overwhelmed by the current overpopulation of pets in our county
We have been working diligently to improve the situation in our area and lower our euthanasia rates. This has only been possible with support from our commissioners and mayor, and leadership of our Director Kevin Clinard. We promote spay and neuter. Please contact our office for information on low cost spay and neuter or to schedule to have your pet fixed.
Robertson County Animal Control
2900 W. County Farm Rd.
Springfield, TN 37172
Email: [email protected]
Phone: 615-384-5611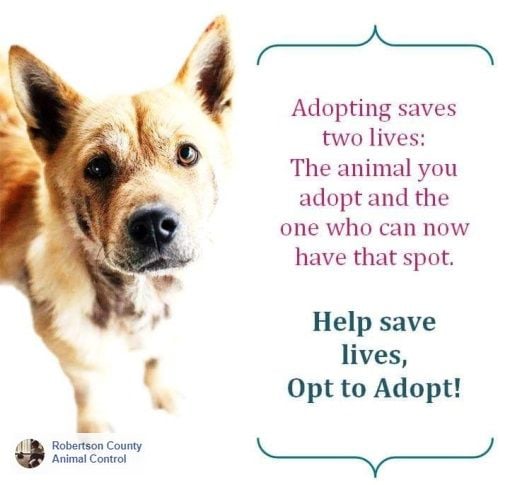 (White House/Cottontown, TN)
Clothes Give Away and More!! – July 31st 8am – 1pm
White House General Baptist Church
4012 Hwy 31 W Cottontown, TN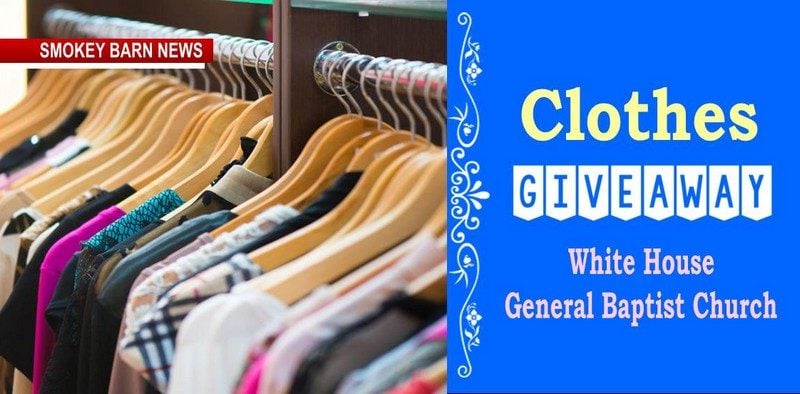 City of Springfield, TN –  Springfield Fire Department Firefighters Matt Vogle and Timothy Tawater recently spoke to a group of kids about summer safety and fire prevention at Bransford Elementary School.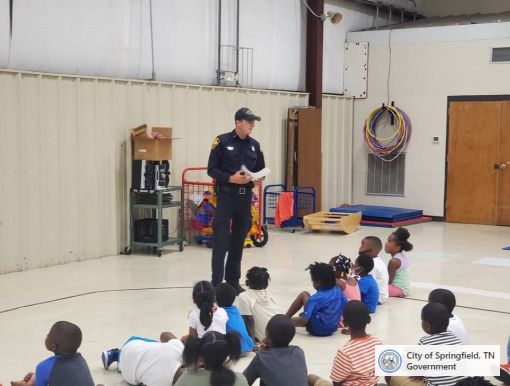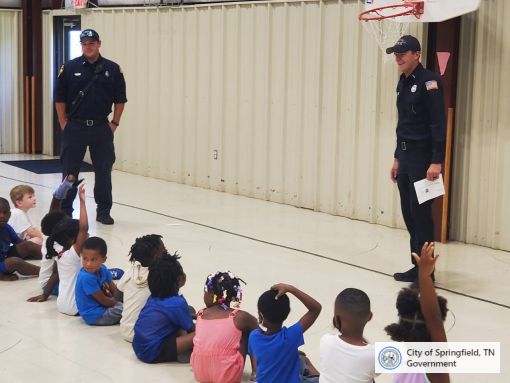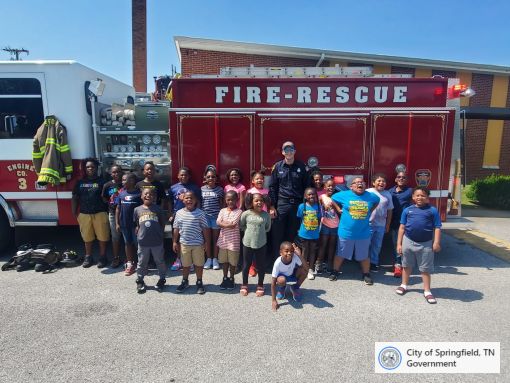 Springfield Summer Concerts/Friday Night Market On The Square
1st Friday Night Market – July 2nd on the Square in downtown Springfield
Join us the 1st Friday Night of each month until September on the Historic Downtown Springfield Square.
Enjoy live music, food trucks, kids zone, classic car cruise-in, farmers market, shopping with local artisans/makers, and your favorite downtown merchants.
This is a FREE event and family/pet friendly!
Event Time: 6:00pm to 9:00pm
July's Live Music, courtesy of City of Springfield Parks & Recreation Department's Summer Concert Series: "Howard Decker and the Cosmic Cowboys" starts at 6:30pm (Bring your lawn chair and dancing shoes!)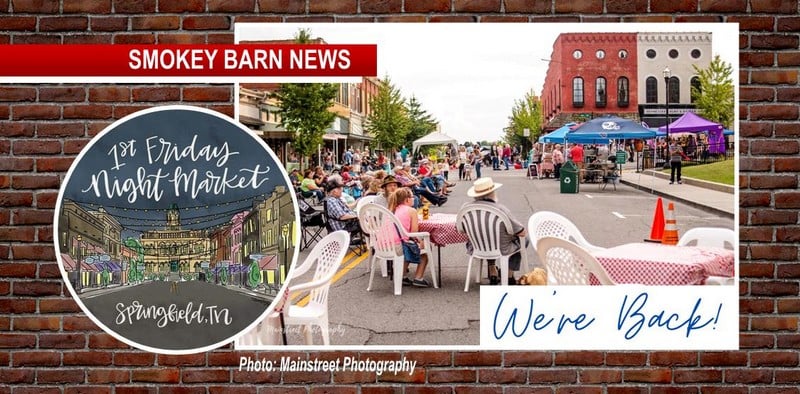 SUNDAY JULY 4th IN SPRINGFIELD
Springfield's Freedom Fest featuring Ricky Skaggs & Kentucky Thunder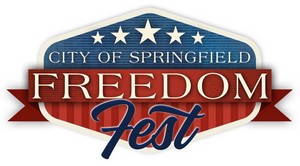 Ricky Skaggs and Kentucky Thunder will perform at 7:20 p.m. presented by Grace Baptist Church. Free admission!
Enjoy carnival rides, inflatables, youth games and activities, vendors, food trucks, and more!
Date: Sunday, July 4, 2021
Time: 3:00 PM – 9:30 PM. Concert begins at 3:30 PM.
Location: Robertson County Fairgrounds
Huge fireworks show following at 9:00 PM. presented by the Springfield Parks & Recreation dept.
NOTE: The Springfield Fireworks show will be launched from the Rock Quarry instead of Travis Price Park this year!
(Best Viewing – the Fairgrounds area)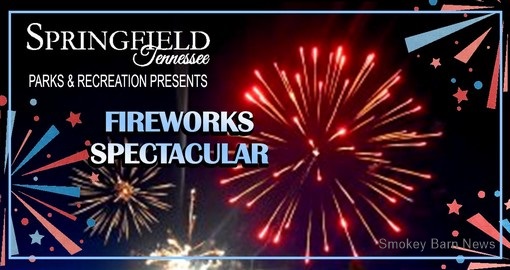 (Robertson County, TN)
RCS School Nutrition Program – Save the dates!! Drive-thru Meal Pickup
What: Drive-thru Meal Pickup
When: July 23rd
Time: 9:00am – 11:00am
Where: Board of Education – Central Office
800 M.S. Couts Blvd
Springfield, TN 37172
For: children ages 18 and under
7 day meal boxes will be available! We cannot wait to see you!!!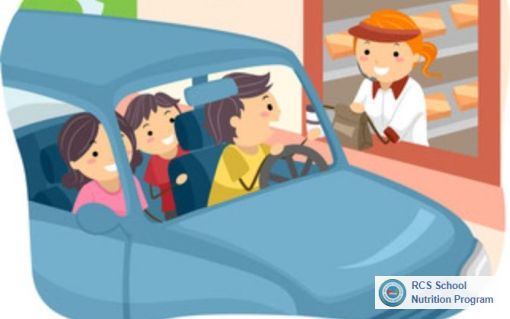 THURSDAY JULY 1 – COME TOUCH A TRUCK
Join 1st Responders @ Remembering Badges Blood Drive In Memory Of 9/11  Fallen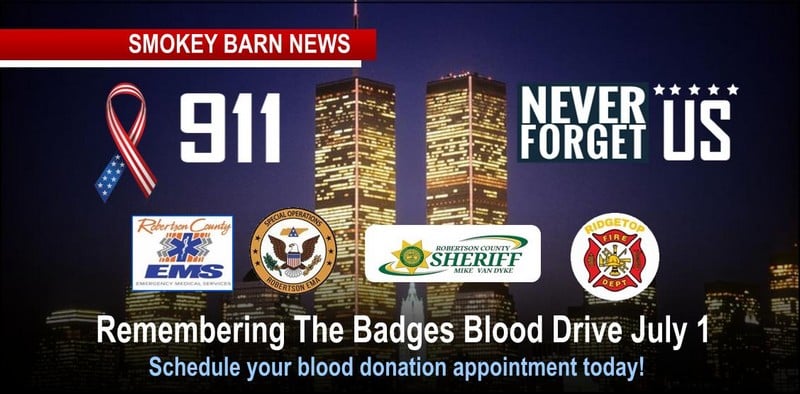 The Robertson County Sheriff's office, Robertson County Emergency Medical Services, the Robertson County Emergency Management Agency, the Ridgetop Fire Department and other local first responders would like to invite everyone to join with them to participate in the Remembering the Badges Blood Drive in memory of the 20th anniversary of 9/11.
This event will be held Thursday, July 1st, 2021 at the Robertson County Fairgrounds.
Register to donate blood to honor the 20th anniversary of 9/11.
Each pint of blood will be dedicated for each life lost. Collective Goal: 2,977 pints of blood
WE REMEMBER
Date: Thursday, July 1st, 2021
Time: 1:00pm – 7:00pm Location: Robertson County Fairgrounds 4635 US-41, Springfield, TN 37172
Schedule a blood donation appointment today: Sponsor Code: Robertson Remembers
American Red Cross redcrossblood.org
1-800-RED-CROSS I 1-800-733-2767
Come get an up close look and Touch a Truck with:
🔹Robertson County Ambulance
🔹Ridgetop Fire Truck
🔹EMA Special Operations Team
🔹Sheriff's Office Rescue Vehicle
🔹Coopertown PD Patrol Vehicle
🔹Skylife Helicopter


Springfield Heights – assisted living & memory care by Americare
Check out our tissue paper American Flags!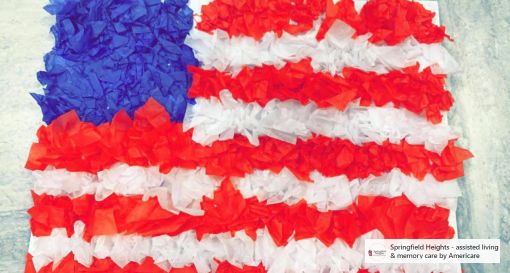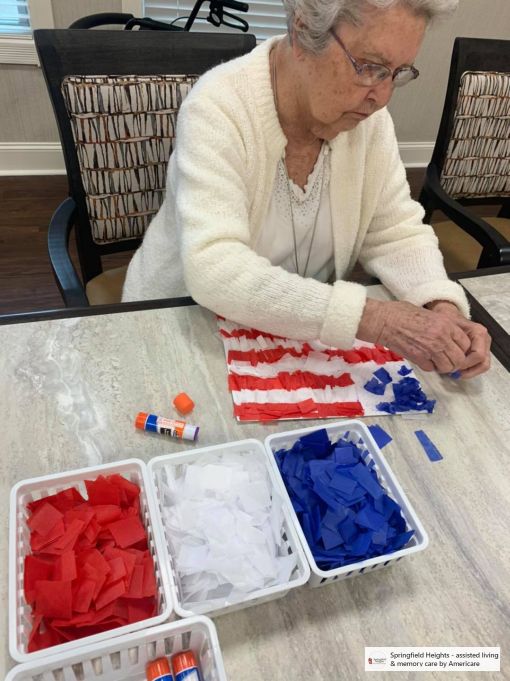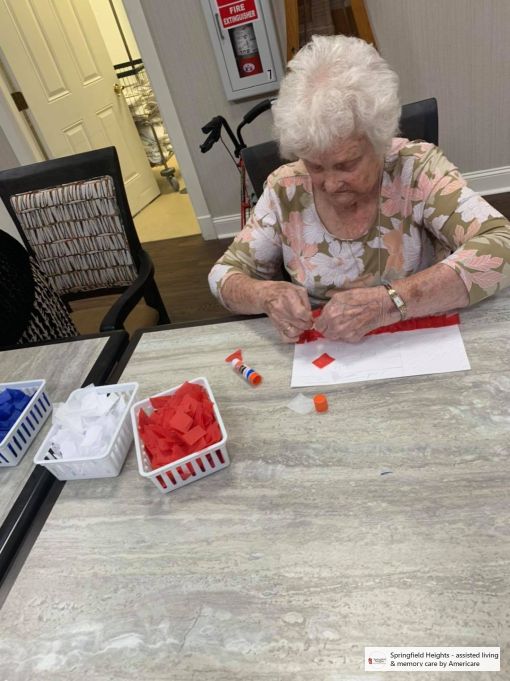 Springfield Heights – assisted living & memory care by Americare
On beautiful days like today you won't catch us inside! 😎 ☀️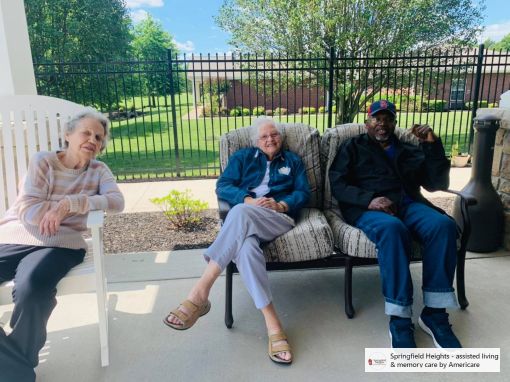 Springfield Heights – assisted living & memory care by Americare
These pictures are from our Alzheimer's vendor Fair.
The ladies enjoyed spending the day outside and sporting their purple sunglasses.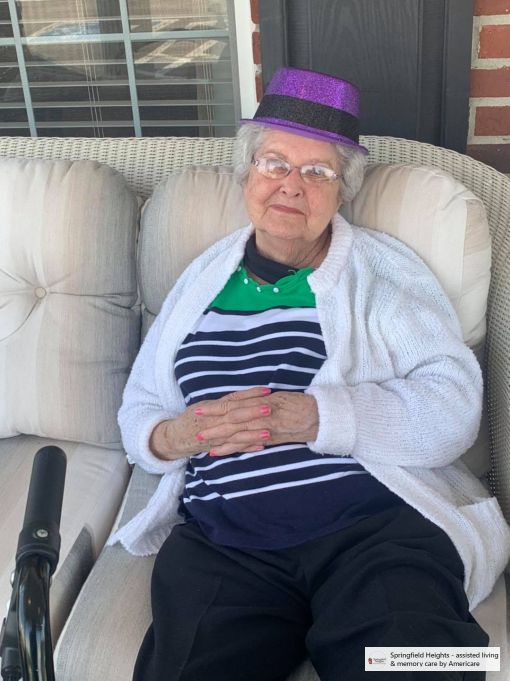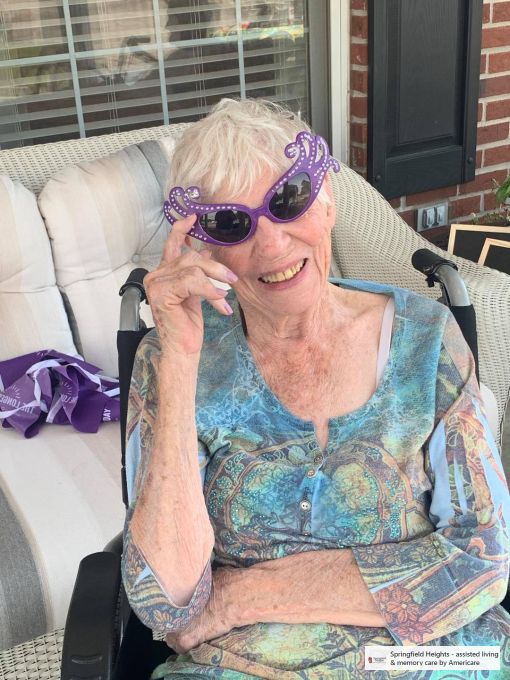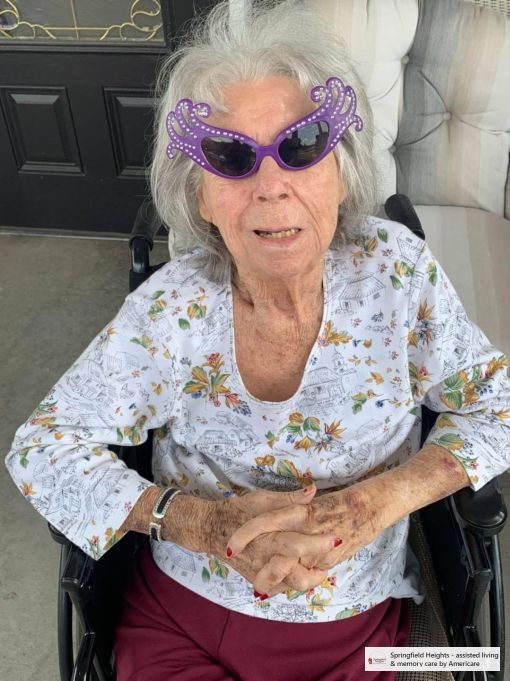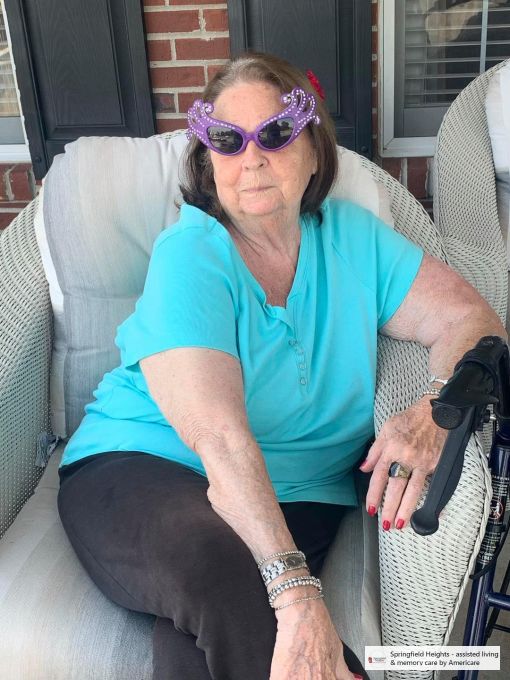 ​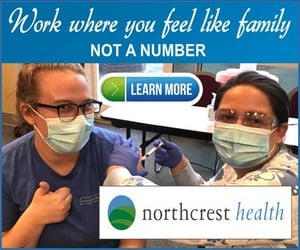 Portland TN Fire Department – Be fire safe when grilling this weekend. Keep your grill clean by removing grease or fat buildup from the grills and in trays below the grill. #portlandtnfire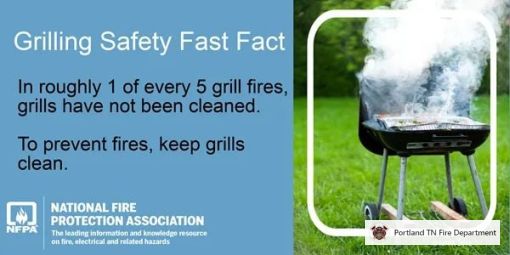 Portland TN Fire Department – Congratulations on the promotion of Captain David Chandler. Captain Chandler will be assigned as the Shift Commander of B Shift.
We are so happy Captain Chandler's family could come be a part of this moment and present him his shield. #portlandtnfire #firefighterfamily #firefighter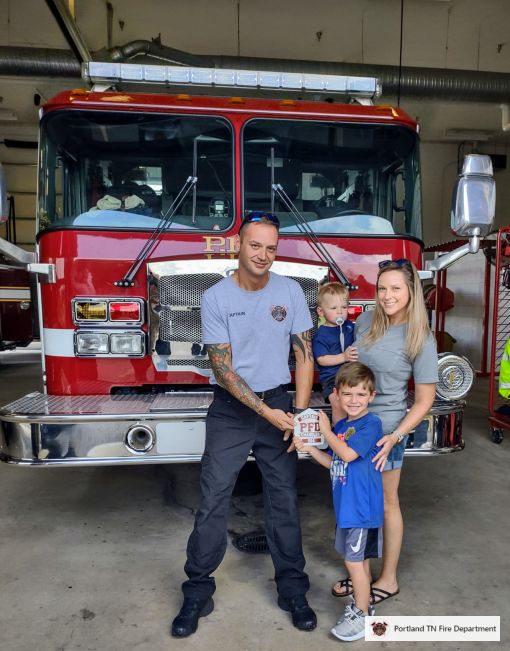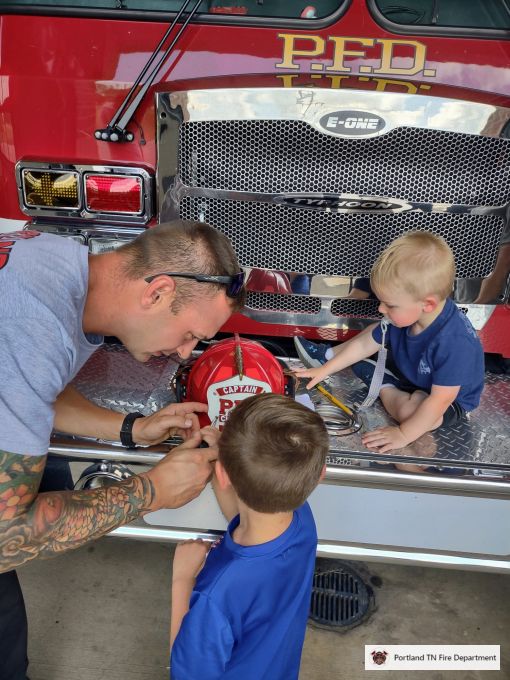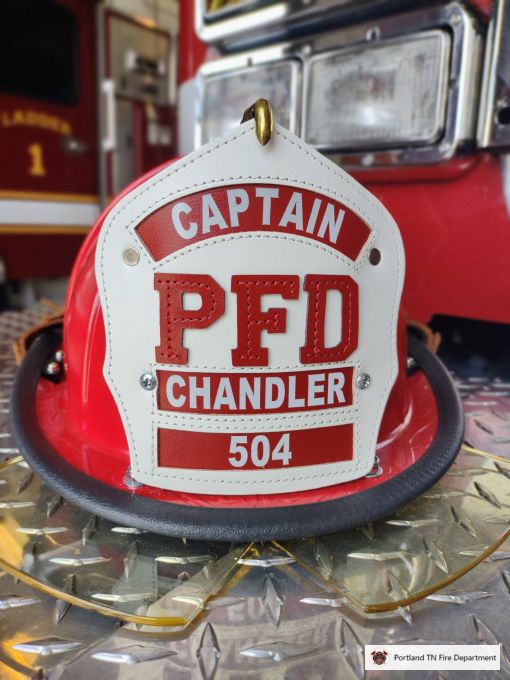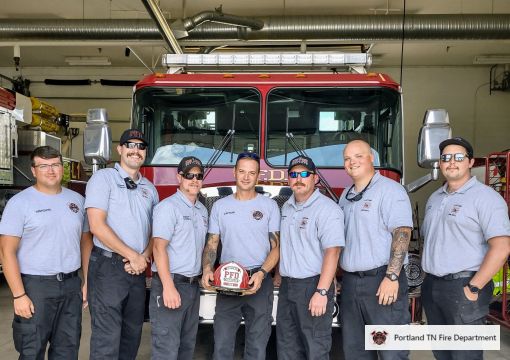 Portland TN Fire Department – Always use caution when around fireworks.
Fireworks cause over 19,000 fires and 9,000 injuries each year, with 44% of the injuries being burns. Sparklers can even reach temperatures of 1200 degrees. #portlandtnfire #fireworks #CelebrateSafely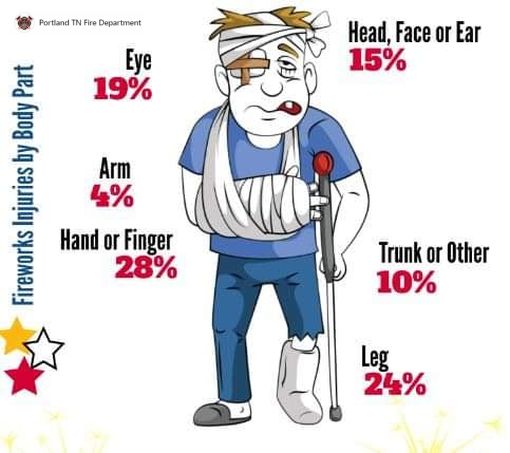 Portland TN Fire Department – Know when to Stop, Drop & Roll. "Stop, Drop & Roll" is used when clothing catches fire.
Did You Know: The Flammable Fabrics Act was passed in 1953 and amended in 1967 due to a number of fire accidents. After discovering there was still a need of knowing what to do if clothing did catch fire, the NFPA made its first fire safety PSA in the late 1970s.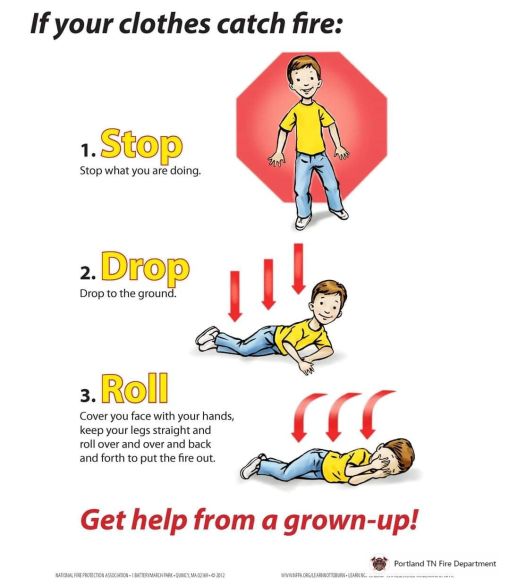 The PSAs, which starred actor Dick Van Dyke, would soon introduce Stop, Drop & Roll. You can check out one of the PSAs here in the link.
3rd Saturday of each month thru October – Pleasant View's – Cruise'n N Groove'n 
Cruise'n N Groove'n at the Pleasant View Village on 41A, South of intersections Hwy 49 & Hwy 41A, Starts May 15th thru October. Times: 5pm – 9pm.
We have music, several food choices, shopping for the ladies, and lots of cars.
Each month the Mayor will select Mayor's Choice Vehicle, plus a "Pick of the Month" sponsored by O'Reilly Auto Parts.
At the October event, all six (6) Mayor's Choice Vehicles will be up for TOP pick for the year voted on by the people.
Location: 214 Village Square Pleasant View, TN 37146
For more info, contact 615-746-0600 or Jim Hutchens 615-517-1423 or Larry Rediker 615-419-5214.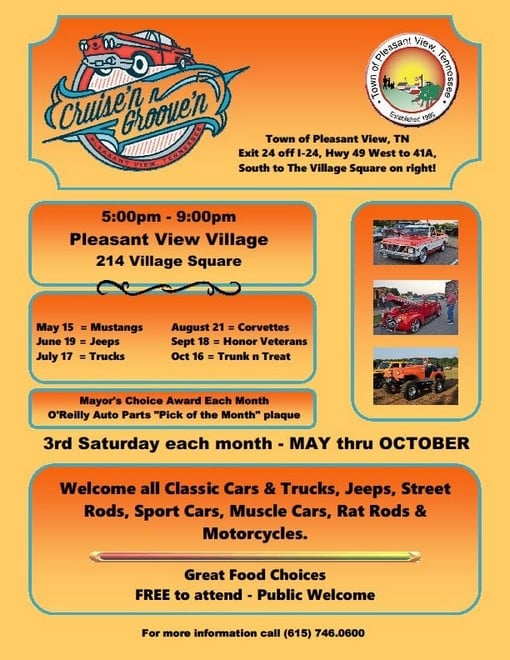 Robertson County 4-H Shooting Sports – This past week, Isaiah represented the state of Tennessee, along with two other shooters from the mid-state, competing at the national level.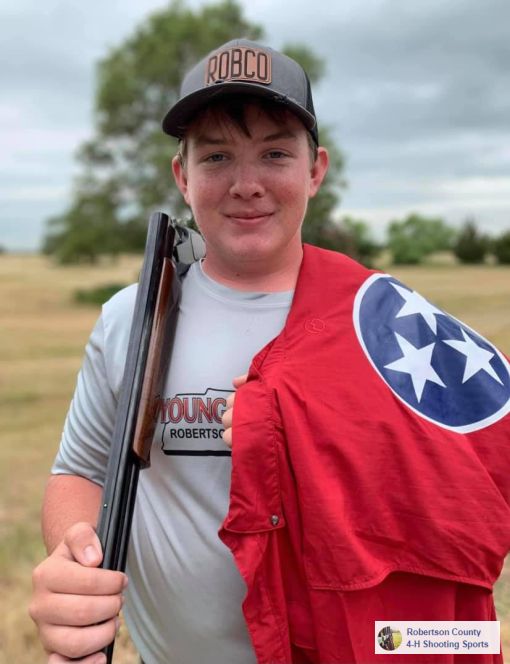 In September of 2020 Isaiah Short took 2nd place in the TN State 4H Shotgun Competition held in Nashville. Making history in Robertson County, he is the first Young Guns member to qualify for the 4H National Shooting Championship.
This years four day event took place in Grand Island, Nebraska . With every state in the USA represented, 108 youth shooters competed. At Nationals, the shooters shot three shotgun disciplines: Sporting Clay, Skeet and Trap.
Busting 247 of a possible 300 clays, Isaiah placed 47th in the NATION.
Way to work, Kid~ we are so proud of you!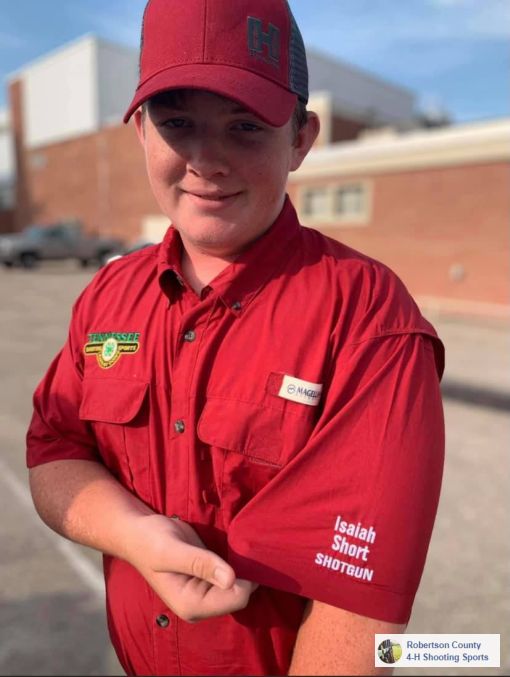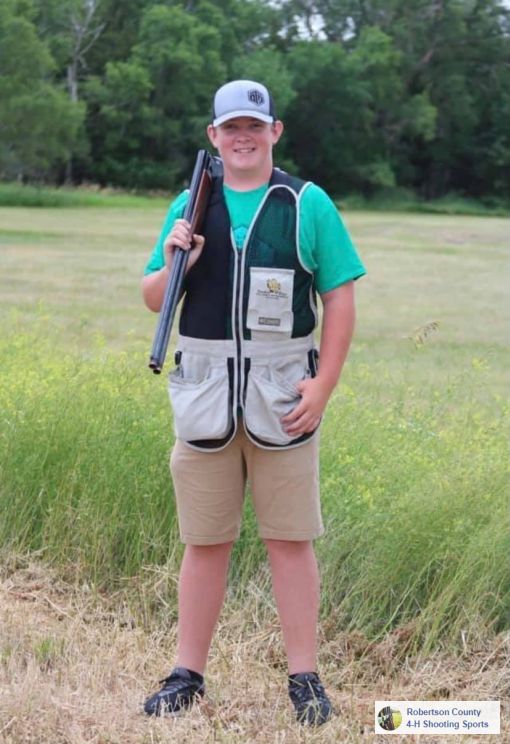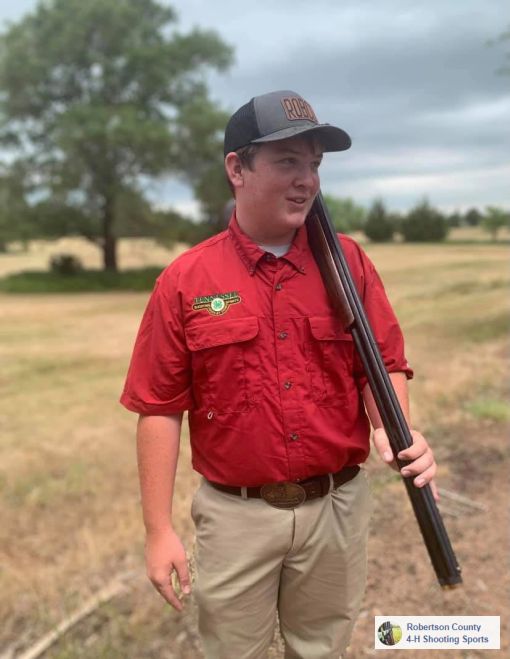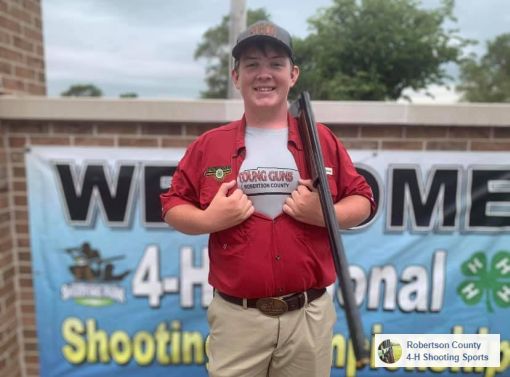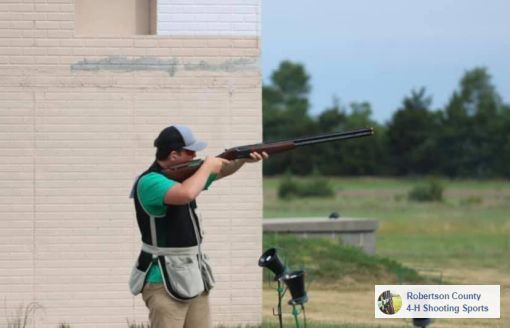 Robertson County Senior Center In Springfield, TN
Lots of fun events every month, sign up for the newsletter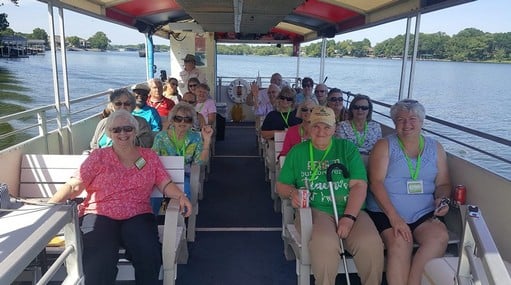 Our Operating hours will remain from 9:30am- 2:30pm. This allows adequate time to sanitize and prepare for activities.
We plan to add many activities in May like, our Harmonica class, another exercise class, etc. We also plan to start our "Out & About trips again!
WOO Hoo! Things are really looking up!
Can't wait to see your smiling face!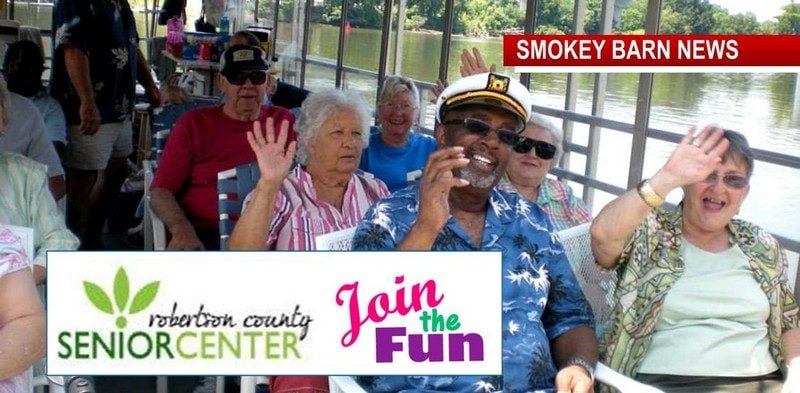 CHECK OUT OUR LATEST NEWSLETTER –> HERE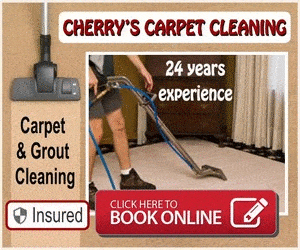 White House Community Volunteer Fire Dept.- Training at Highland Fire DEPT to provide the best services to our community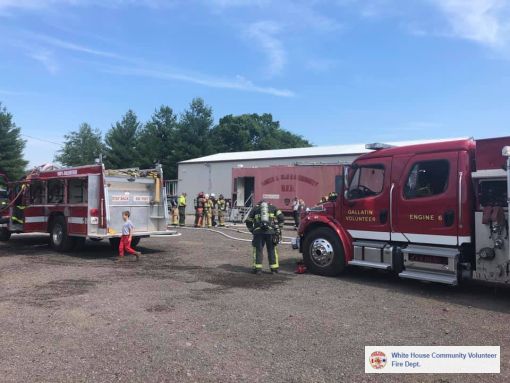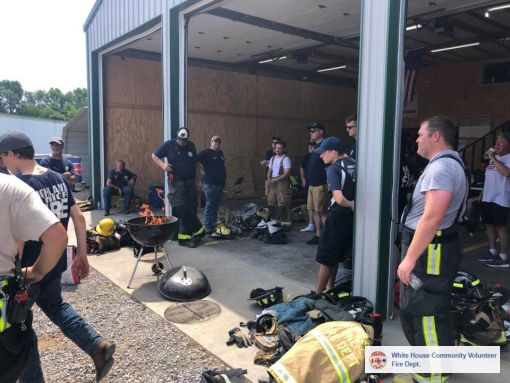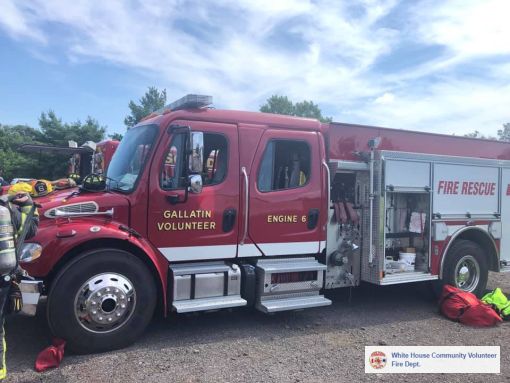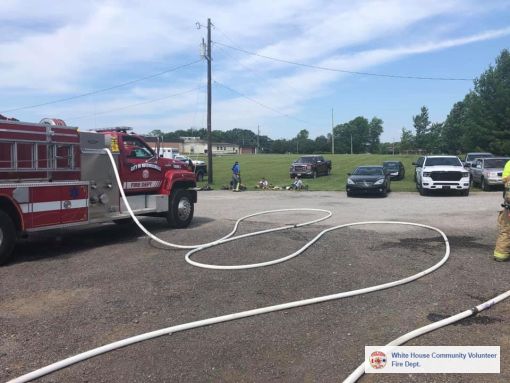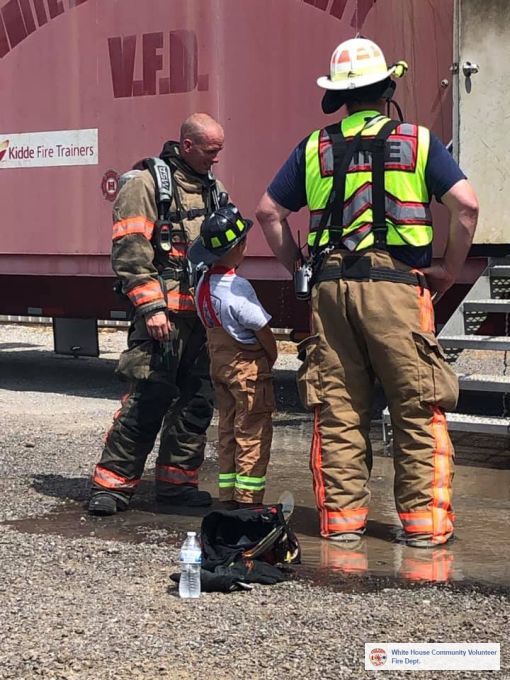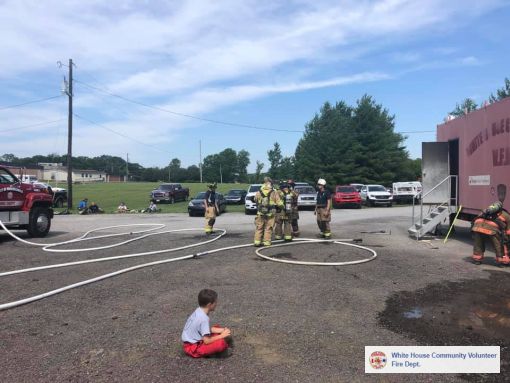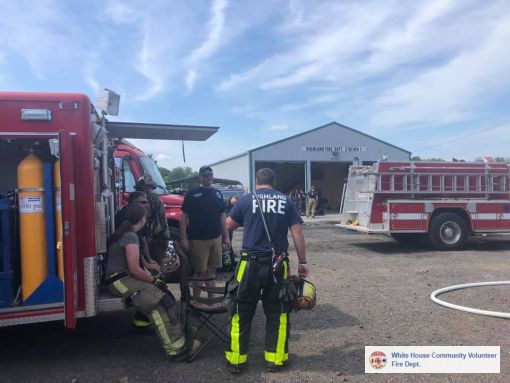 WEDNESDAYS – Farmers Market! – White House, TN 
When: Wednesdays from 3:30 PM CDT – 7 PM CDT
Come out and visit all of your favorite farmers!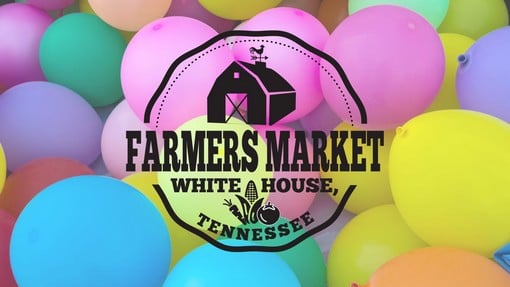 We are excited to announce that the White House Farmers Market is now accepting applications for the 2021 farmers market season!
Please visit our website at www.whitehousetn.gov/FarmersMarket to view the policies and procedures and fill out an application.
The NEW location for the market this year will be at the White House Municipal Park (located at 420 HWY 76)!
Spots will be limited this year, but we are hoping to have more than years past!
We look forward to a new and fun season this year!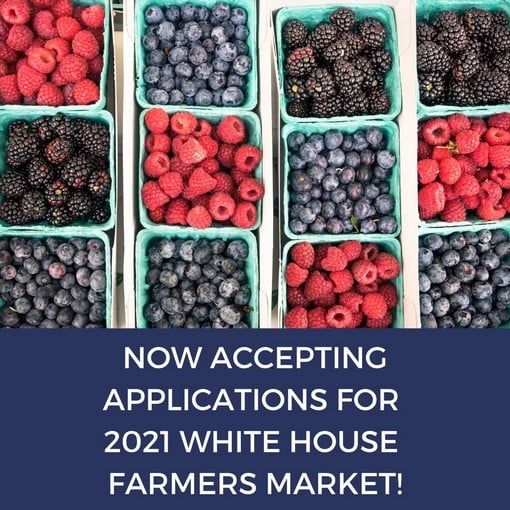 City of Springfield, TN – Please join us in congratulating the 2021 Springfield Gas System scholarship recipients:
Clayton Wells, Springfield High School
Colby Drake, Jo Byrns High School
Camryn Dillehay, Greenbrier High School
Dalton Pigg, East Robertson High School
Mason Mitchell, South Haven Christian School
Scholarship certificates were presented to recipients during this month's Springfield Board of Mayor and Aldermen meeting at City Hall. Congrats! 🎉

(Springfield, TN) SBN sponsor
Springfield's Payne Chevrolet – Congratulations to the Prices on the purchase of their brand new 2021 Silverado RST Diesel!
Thank you for your business, and we appreciate y'all for coming down from Louisville to get it!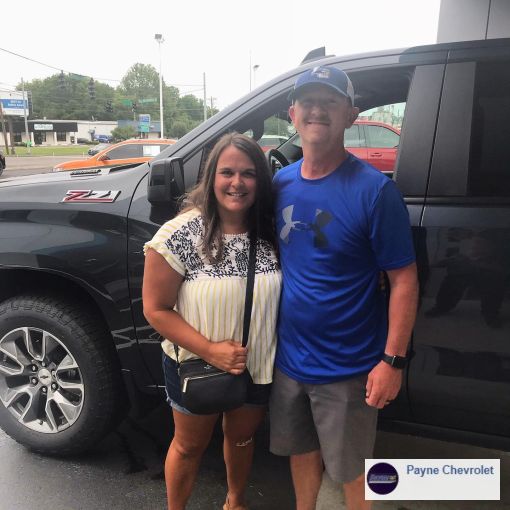 Springfield's Payne Chevrolet – See what's new with the 2022 Corvette.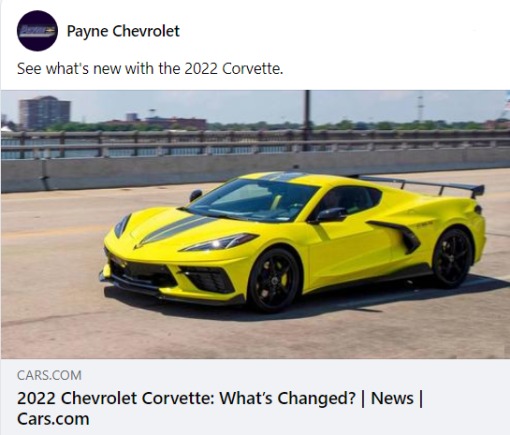 Calvary Baptist Independence Day Celebration in Greenbrier, TN
FOOD, MUSIC, FELLOWSHIP & FIREWORKS!
Cook-Out at 6PM. Tribute Quartet Singing at 7 PM. Fireworks at dark. Bring family, friends and lawn chairs.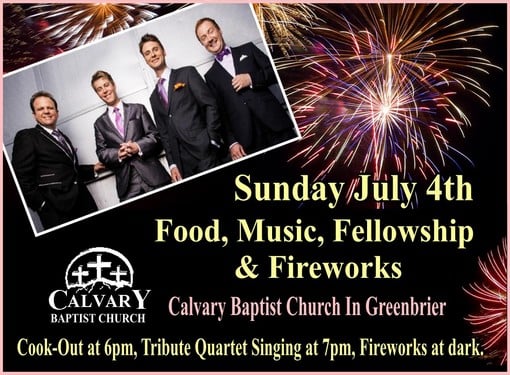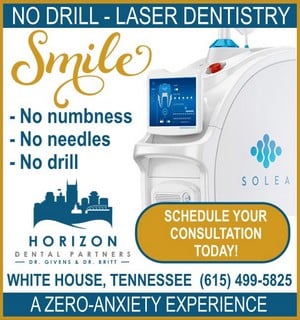 Saturday Nights…Portland, Tn – Car, Motorcycle & Truck Show
Bring your classic cars, trucks, motorcycles and everyday car and SHOW them off on Main Street under the lights in Portland, TN on Saturdays from 5:00PM to 9:00PM. First Saturday in April through the last Saturday of October.
Address: 125 Main St. Portland, Tn 37148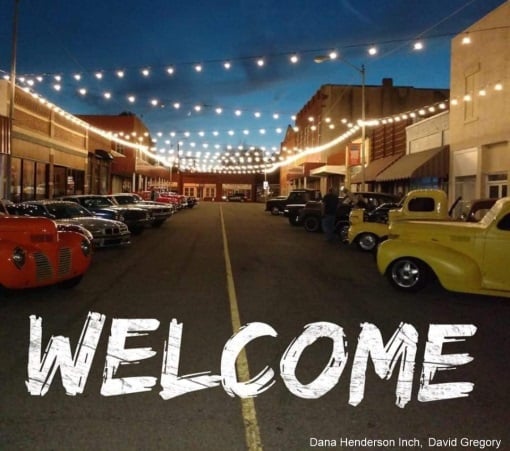 (Robertson County, TN)
NorthCrest Medical Center Meet the June baby of the month, Karim Jayden Pacheco-Ruiz! Karim was born June 16th, 2021 at 7:26 AM, weighing 7lbs, 13oz and measuring 19.75 inches long.
Congratulations to the Pacheco-Ruiz family on your beautiful baby boy!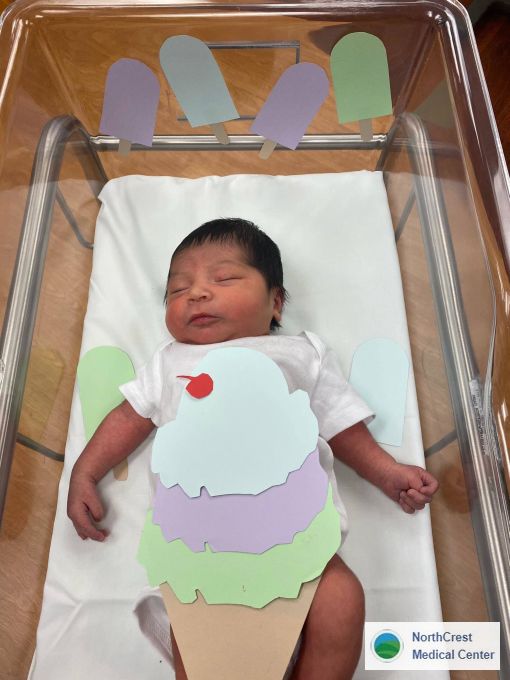 (Greenbrier, TN)
JULY 3rd & 4th
Greenbrier Turning Of The Pig And Parade
Turning of the Pig is set for July 3rd from 5-9pm behind Greenbrier City Hall! Many vendors, delicious food, great entertainment, and fun games for the kids. Come out and support the Greenbrier High School band program, and of course, buy some BBQ! There will be BBQ Nachos and Sandwiches at the event, plus selling BBQ by the lb at the event and the morning of July 4th (6am until it's gone, behind City Hall). Invite your friends and neighbors!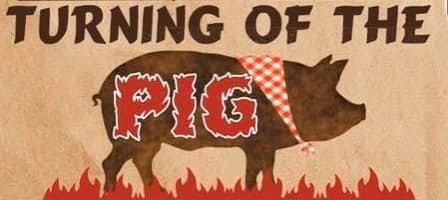 GREENBRIER 4TH OF JULY PARADE
Greenbrier Historical Society will sponsor the Greenbrier 4th of July Parade on Sunday, July 4 at 4:00 PM.
The parade route will run from Greenbrier Elementary School to Greenbrier Middle School.
Parade participants should arrive at G.E.S. between 3:00 and 3:30 PM to line up and will be allowed to throw candy to spectators along the sidewalks.
The 2021 co-Grand Marshals will be Brandon Frank and Jody Dorris.
If further info needed, call 615-643-8461 during Library/Museum open hours Wed. through Sat.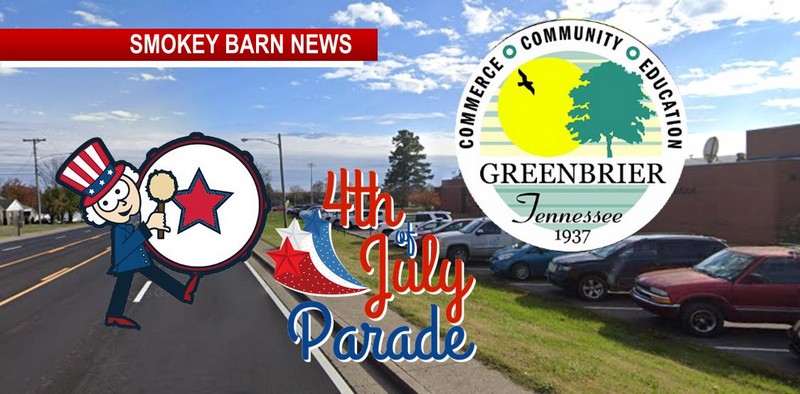 City of White House, TN- Police Department – would like to congratulate Officer Seth Goodcourage on his graduation from the Tennessee Law Enforcement Training Academy.
Officer Goodcourage is officially a state certified officer, and will begin his career in the patrol division for the W.H.P.D.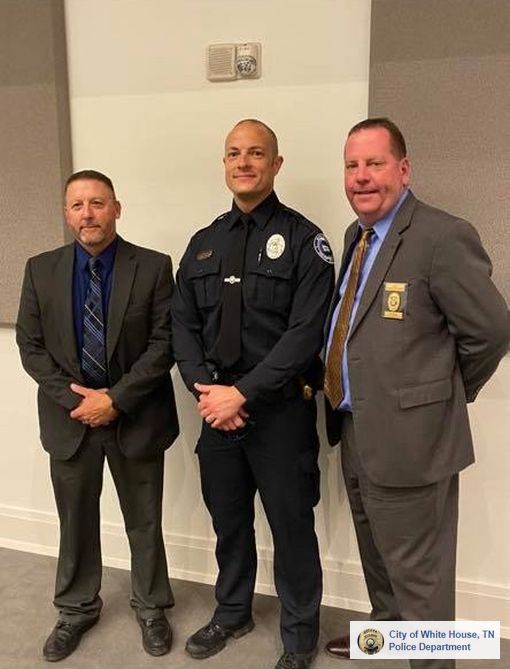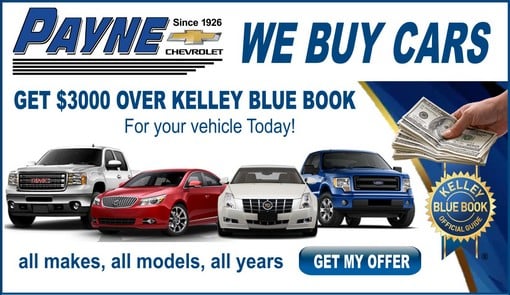 Adams, TN Fireworks Extravaganza July 3rd 
SATURDAY, JULY 3, 2021 AT 9 PM – 7617 US-41, Adams, TN
The Adams, TN Independence Day Celebration will be held on July 3rd, 2021 at the Bell School, Ball Field presented by Impact Pyro Inc at 9 o'clock. No other activities will take place.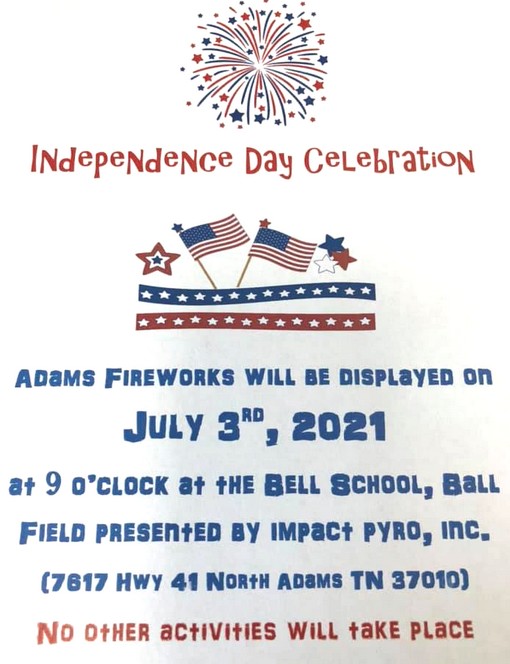 Great Companies->Great Jobs-> Who's Hiring In Robertson County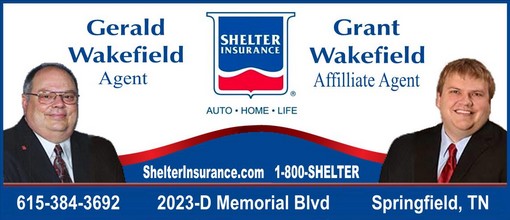 TNKids Nutrition To Deliver Lunches This Summer To Kids Under 18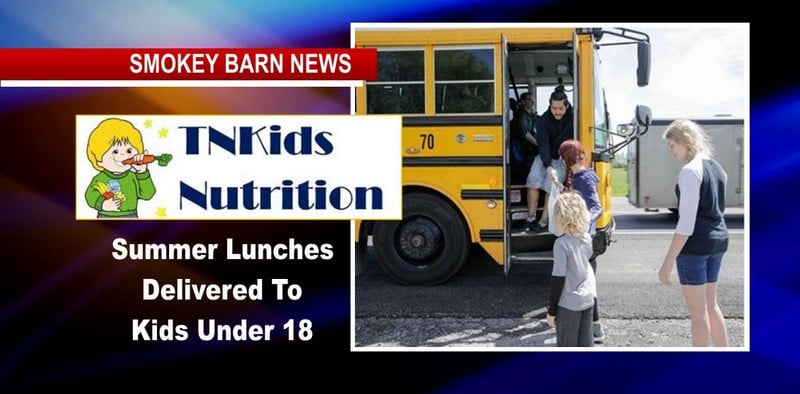 TNKids Nutrition has been approved by the State of Tennessee to provide sack lunches to children ages 18 and under in Robertson County this summer. To see full schedule an locations Read More
Wednesdays In Springfield – Classic Tin Cruise-In Through October
"It's almost time for Cruise-In Season! Starting April 28th. Every Wednesday (weather permitting) Springfield!" Shelby Horner
Classic car Cruise-In for Springfield and the surrounding communities coming together, sharing and talking cars, trucks and bikes.
Family Fun!
Held every Wednesday, from spring till Halloween, Classic Tin Cruise-In will be in Springfield, TN. The classic car, truck, and bikes Cruise-In for Springfield and the surrounding communities coming together for some Family Fun!
Being held at 2008 Memorial Blvd, Springfield, TN, Between the Hardees and Burger King.
Any questions please call Shelby Horner at 615-336-2257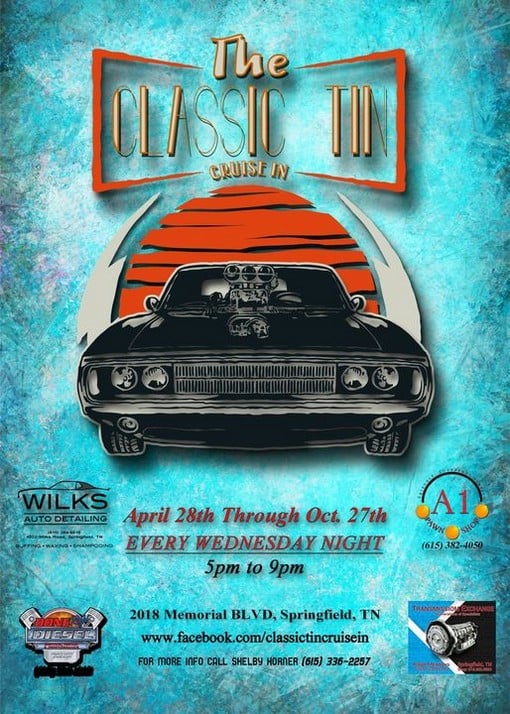 TN 3 Day Sales Tax Holidays (Food, Gun Equipment, School Supplies) & 2021-2022 Schools Open House Dates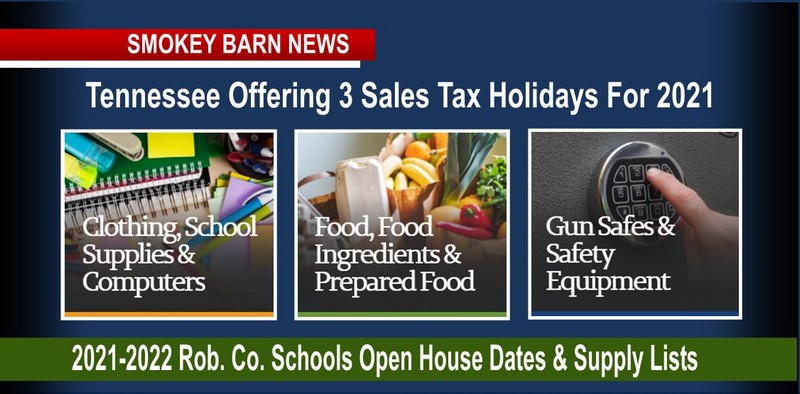 There will be three sales tax holidays this summer starting July 30th. The Tennessee General Assembly has approved two more sales tax holidays in addition to the traditional sales tax holiday on clothing, school supplies, and computers. Residents will now be able to purchase food tax-free as well as gun safes and gun safety devices.
We have provided dates and all the details below. In addition, you will find the open house schedule for the 21-22 Robertson County School year along with school supply lists. Read More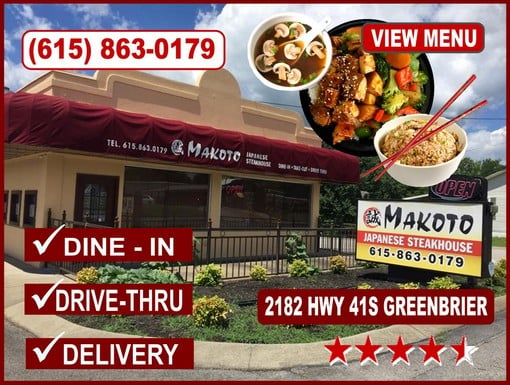 EVERY SATURDAY NIGHT IN GREENBRIER, TN – Racing Action/Family Fun At Veterans Motorplex At The Rim
Here's everything you need to know…
Pits open at 11 am
Grandstands at 4 pm
Racing at 6 pm
WHERE: 6801 Kelly Willis Rd, Greenbrier, TN – Call (615) 643-8725
TICKET INFO: FAMILY PACK – $30 for 2 Adults and up to 6 minor children!
Adults $12 Students, Seniors & Military $10, Children 6-12 $5.00
Great Concessions, Kids Zone and FREE PARKING!
Everyone can get great souvenir items as well as photos and videos of the racing action at the Souvenir Alley Souvenir Stand!
Check out all the winners, photos and videos on their FaceBook page.
SATURDAY JULY 3: ACTION-PACKED RACING, WATERMELON CONTEST, FIREWORKS FINALE!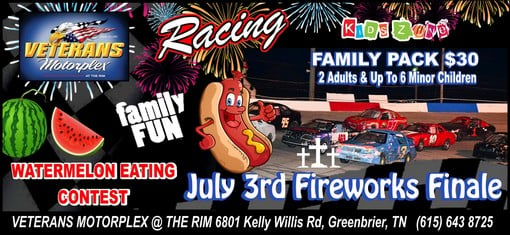 Important Message from the US National Weather Service Nashville Tennessee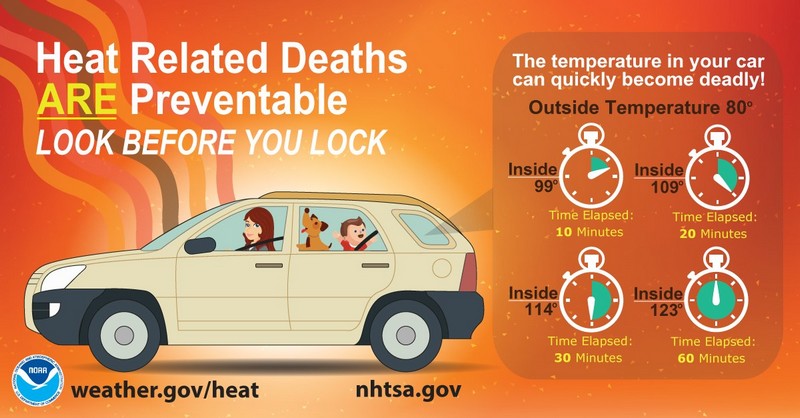 If you do have young children traveling with you over next few days with these seasonably hot conditions expected, remember this simple saying: "Beat the Heat, Check the Back Seat!" Tragically, nationwide 24 children died in hot cars in 2020 and 1 toddler already has died in April 2021. For Additional Heat Safety Tips & Resources: https://www.weather.gov/safety/heat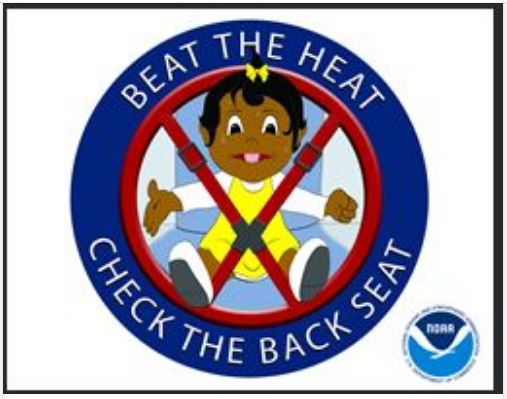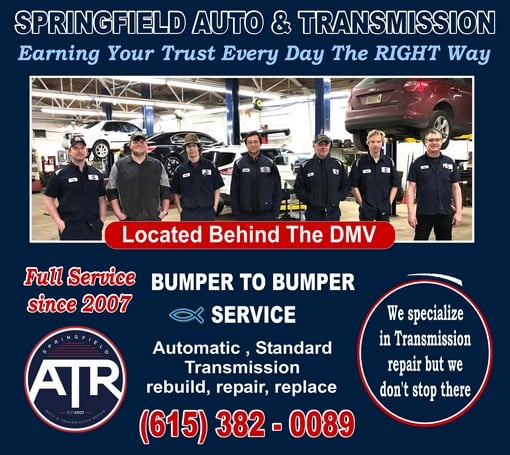 Monday Nights – White House Cruise-In 
5:00 PM to 8:30 PM
Location: Tavern 76 Parking Area (Only)
520 Highway 76
White House TN, 37188
Contacts Wayne Maligin 615-566-7343 or Bob Boone 601-354-3604 (Tavem 76 Parking area is located in the parking area in front of the Tavem 76)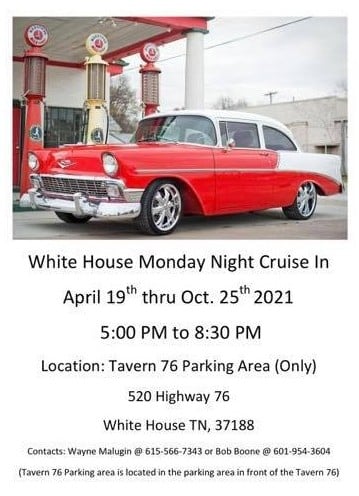 Orlinda, TN Byrum Porter Senior Center
The Byrum Porter Senior Center in Orlinda, TN offers…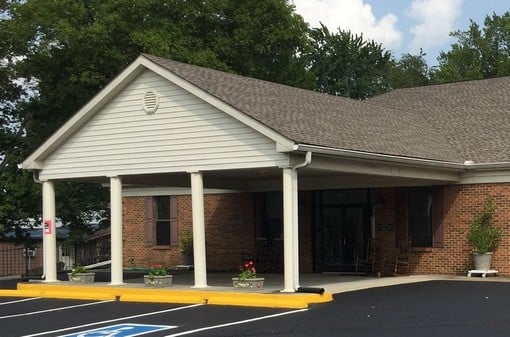 Byrum-Porter Senior Center in Orlinda, TN is open Monday – Friday from 8 am to 4 pm
We have everything from exercise classes, day trips, mystery lunches, extended trips, card games, dances and much, much more.
Checkout our newsletter to find out more about our dance themes, class times and trips on our website byrumporter.com or follow us on Facebook at Byrum-Porter Senior Center for all our fun activities.
Fitness after 50, Yoga & Tai Chi Exercise Classes, Dominoes, Canasta, Karaoke, Bridge, Shanghai Rummy, Footcare & Nail Appointments, massage appointments, paint classes and more. Request our monthly newsletter with all the details, just send an email to: [email protected]
Visit our exercise room
We have treadmills, stationary bikes, step climbers and a vibration training platform. If you can't get to our exercise classes or aren't comfortable in a group why not try this instead.
Thursday Night Dances: 
Come dance to the great tunes by The Good Time Charlie Band every Thursday night. Good Time Charlie Band rents the center on Thursday nights starting at 7 pm. Doors open at 6 pm. Limited menu available starting at 6 pm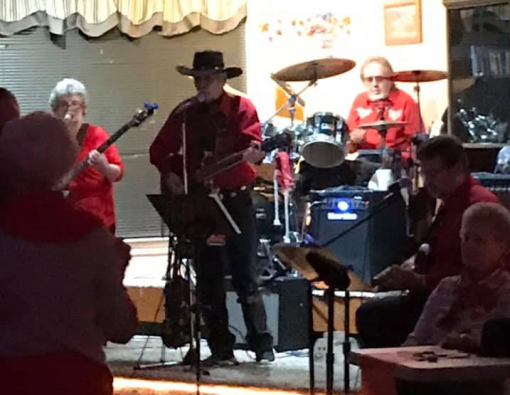 We love to Travel – Our 2021 Trips Collette Trips:
Canadian Rockies July 31- August 6th, learn more here.
Hawaii November 4th – November 13th, learn more here.
Diamond Tours ***** new information *****
Diamond Tours is requiring all travelers with their groups to have updated Covid 19 vaccine.
To view these trips, click here.
The Ark Encounter & Creation Museum
(new date) – September 13-17
Niagara Falls & Toronto – September 5-11
Beautiful Maine – October 9-17
*All trips are subject to change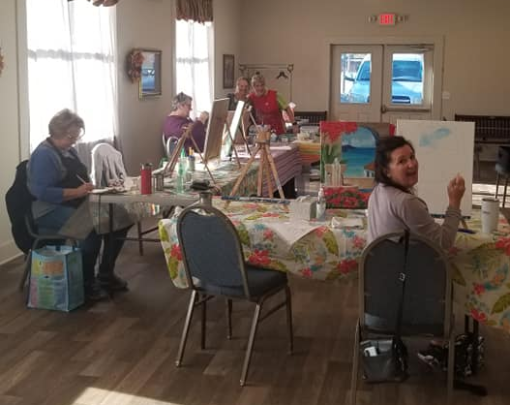 All events are subject to change. Changes will be posted on our Facebook page and our website.
Home Health supplies
We have walkers, canes, crutches, toilet risers, toilet bars, bed assist bars and a shower seat to loan if needed. We also have personal disposable hygiene items.
For updates call 615-654-3161
Location: 9123 Highway 49 E Orlinda, TN 37141
*The Center exists to make life more enjoyable for older adults, who reside in Orlinda and surrounding areas. Activities, Dances, Trips and much more.
*Coffee is always ready and waiting for you.
CHECK OUT OUR NEWSLETTER

City of White House, Tennessee –  City Administrator Gerald Herman and department directors were able to tour the construction progress of the Community Event Center today.
Some pictures of the tour are below.
The first floor of the building will house a new Senior Center, event room with warming kitchen, and offices for the Parks and Recreation department. The second floor will contain the Board Room and offices for the Finance and Planning/Codes departments. The third floor will have offices for the Human Resources and Administration departments and an employee training room.
The building is located just south of the Library and west of the splash pad and playground.
#MyWhiteHouseTN #WhiteHouseTurns50 #HistoryInTheMaking #billyshobbscommunityeventcenter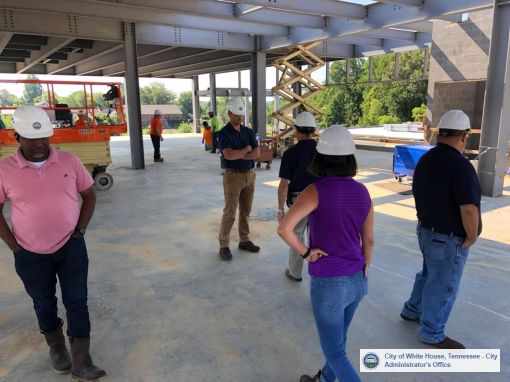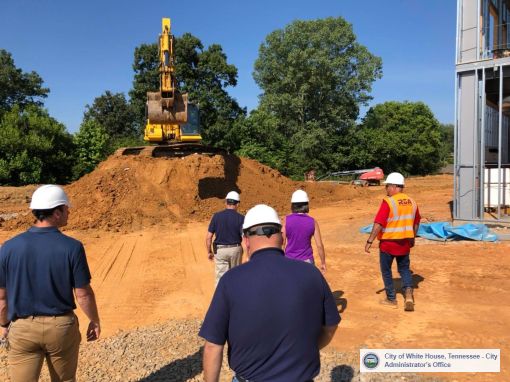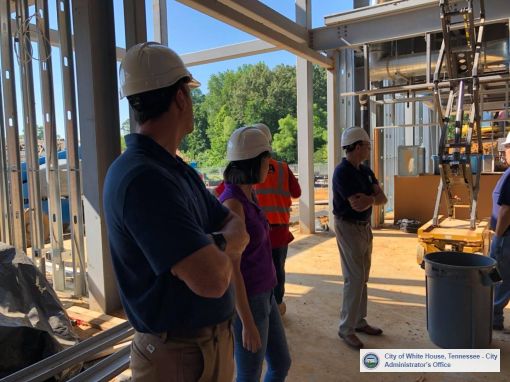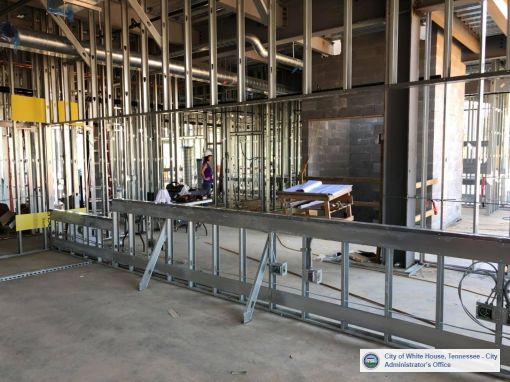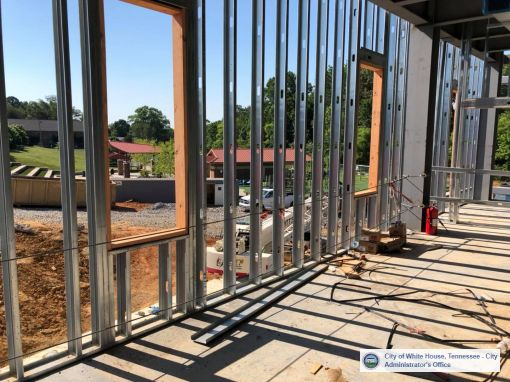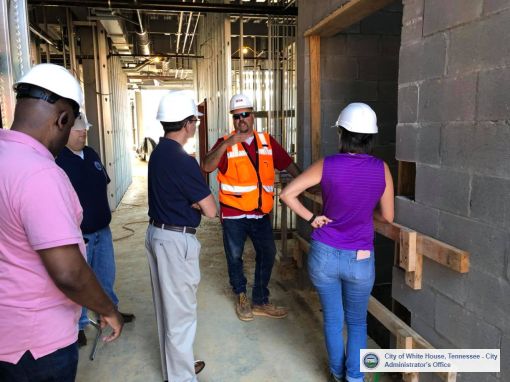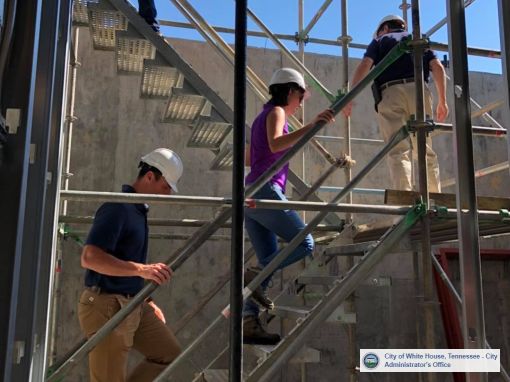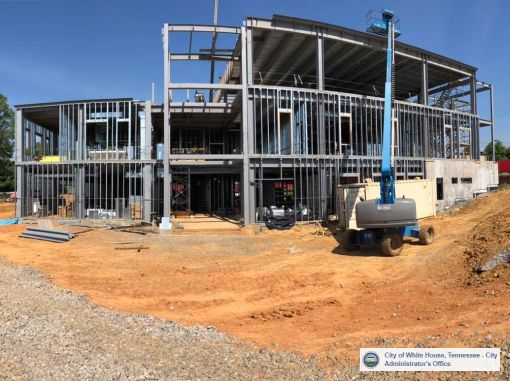 Got a story? Email your story ideas to our 24/7 news desk; [email protected]

White House, TN Americana Celebration
Carnival July 7-10 at soccer complex. Opens nightly at 5 pm.
Americana celebration – Saturday, July 10
Live music begins at 5:30 with Ava Hurst
6:00 The WannaBeatles
8:00 Vinyl Radio
9:00 Brandon Webster Fireworks Show
9:30 Vinyl Radio
Food trucks, concession stand
Free Inflatables, Free Balloon Twisters Free Facepainting, Free Caricature Drawings!
Free air-conditioned shuttle buses from 3:30-11 pm. Bus stops at White House Middle School, the Church at Grace Park and White House City Hall/public Library will have an ADA bus. All buses will run continuously through the evening.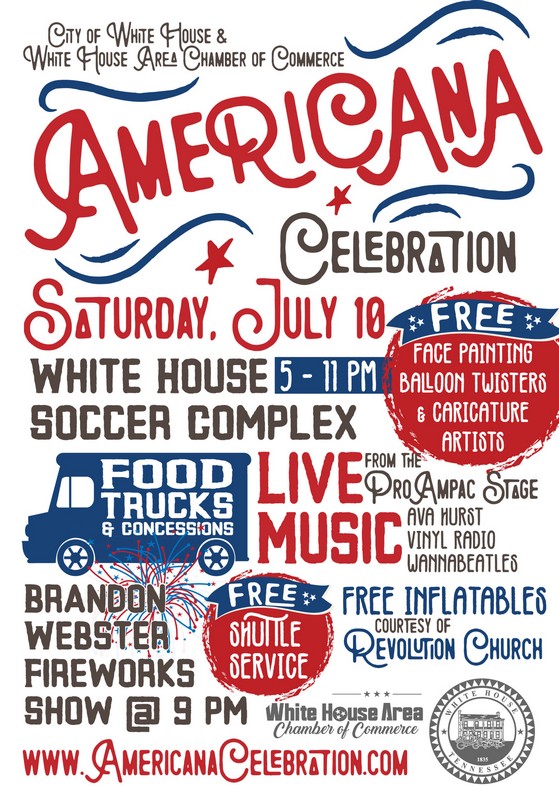 THURSDAY, JULY 1:  Cedar Hill Farmers Market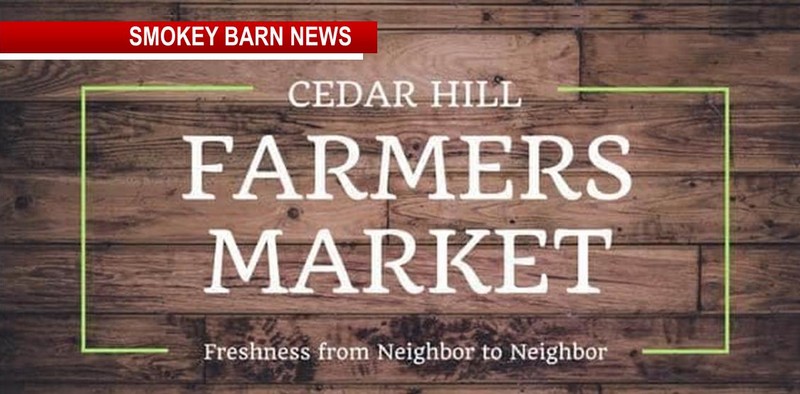 When: Thursday, July 1, 2021 at 4 PM CDT – 8 PM CDT
Runs every two weeks through October
Where: Located behind Cedar Hill City Hall: 290 S Main St Cedar Hill, TN 37032
Nearly two dozen local vendors selling produce, clothing, plants, leather products, jewelry, baked goods, knife ware, candles, decor, flowers and more. We're also excited to bring our local FFA chapter from JBHS in to assist support their program and to help shape and mold the future generations of farmers and create a long term sustainability for our Market.
Our Local Vendors:
Bellhollow Farms, Head Farms, Corbin Creek Greenhouse, Jo Byrns FFA, Gingham Roots, For The Love of Fabric, Sweet Loaves & Ivey, Hudson Barn, Roan Clay Designs, Wholesome Homemade Home, Easy Peasy Lemon Squeezy, Perfectly Imperfect Gifts by Michelle, Tennessee Keepsakes, Gracefully Plain Jane, Rampant Lion, Leathersmith, The Tree Maker, Rustique Essentials, Cedar Hill FCE, Sugar Roots Bakery.
Delicious food can be purchased from the Santa Fe Food Truck!! Picnic tables will be placed near the food truck to allow patrons to eat onsite if they'd like.
Big Mikes Little Doughnuts will be there for the perfect snack or dessert. Pick up some homemade ice cream from Heads Farm or some lemonade from Easy Peasy Lemon Squeezy.
Music will be provided by the guys from the Inglewood Old Time String Band.
You spoke and we listened. This year you'll experience expanded food truck options by alternating food trucks during markets. Santa Fe will be with us for a market each month and another always different food truck will be there for the other market during the month. Also, we've added some new local vendors and are switching several vendors out each market to ensure variety and help us keep our market exciting and fresh. We have increased our roster of local farmers and growers, so this year you'll be seeing more produce and organic products; especially as produce and other products come in and reach harvest time.
We work tirelessly to try and bring you local vendors with local products. If you are interested in being a vendor, please message me and let me know. Outside vendors are welcome, but priority will be set on local availability, range of products, etc.

(Springfield, TN) Sponsor
Springfield Carpet One – Do your pets require unique floors made specifically with their needs in mind?
At Springfield Carpet One Floor & Home, we offer the durable and scratch-resistant floors you've been waiting for! Save up to $1,000 on pet-friendly flooring today during our Claws + Paws Flooring Sale.
Check out the details, click image below.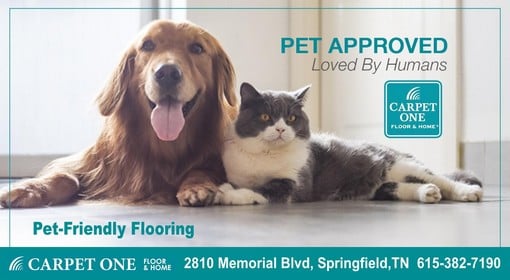 Do you have a story you would like to submit?
Smokey Barn News welcomes your community news and photos. Email your story ideas to our 24/7 news desk; [email protected]

Mobile: To See The Latest Stories or to share this article, scroll below