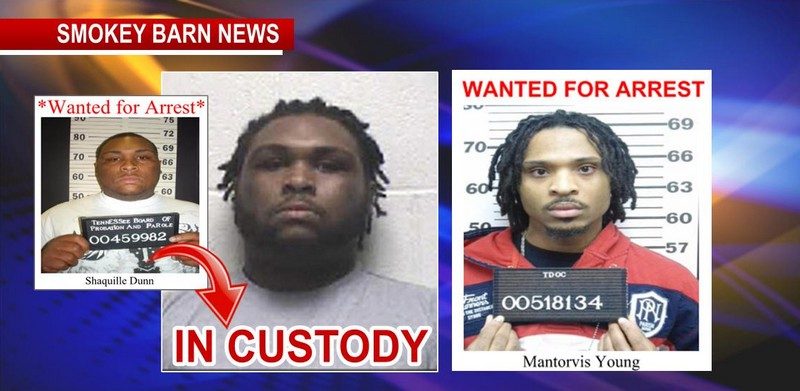 One Down One To Go In Springfield Attempted Murder Case
SPRINGFIELD TENNESSEE: (Smokey Barn News) – A Springfield man, wanted for attempted 1st Degree Murder, turned himself into the Robertson County Detention facility yesterday. Now authorities are focusing their efforts on locating a second man they say also took part in the shooting.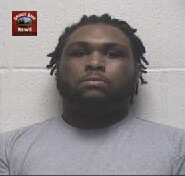 Shaquille Dunn, 26, of Springfield was wanted in connection with a July 2 double shooting on 15th Ave West at Bessie Street. Dunn is now in police custody after turning himself in yesterday and will be questioned by detectives sometime today. Police allege that Dunn and another Springfield man, Mantorvis Young, 23, also from Springfield, shot at two men in a vehicle from two different positions. Both victims were hit by gunfire.
The incident started back on July 2 when two men showed up at NorthCrest Medical Center in Springfield seeking medical treatment for gunshot wounds. One of the men had been shot in the neck and the other in the leg, according to Springfield Police.
Around that same time, Springfield Officers were dispatched to the 300 block of 15th Ave in reference to a shooting. On arrival Officers found a vehicle abandoned in a driveway near the corner of John L Patterson and Bransford St across from the Bransford Community Center. The vehicle had a large amount of blood in it and several bullet holes in the trunk area.
Springfield police told Smokey Barn News that they believe the shooting took place at the intersection of Bessie St and 15th Ave. MAP
Police say that a home adjacent to where the shooting took place was hit by several rounds of gunfire. An elderly woman that resides at the home was inside at the time of the shooting but she was not hit by gunfire.
According to Springfield Police, the two victims, both males from Springfield, were inside a vehicle at the time of the shooting. The victim that was shot in the neck was transported via ground to Vanderbilt Medical Center in Nashville for further treatment. The other victim, shot in the left thigh, was transported to NorthCrest Medical Center where he was treated and released.
Springfield Police are pursuing leads and believe that they are closing in on Young, according to Det. Charles Consiglio with the Springfield Police Department. Police say that if you see this man, he is considered armed and dangerous, do not approach him, call police.
Young is wanted for three counts of aggravated assault, felony possession of a gun. Young is also wanted by the Tennessee Department of Corrections for a felony parole violation for a prior robbery charge.
Det. Consiglio has a message for Young; "All you are doing is prolonging the inevitable, you can run and run and run but this isn't going anywhere. You might as well face it, get it behind you and move on, the warrants aren't going away."
If you know the whereabouts of Mantorvis Young  please contact Crimestoppers @ 615-382- 3799 or Det. Charles Consiglio with the Springfield Police Department @ 615-384- 842.
Earlier Reports:
Springfield Police: Have You Seen These Men?
Two Arrested In Springfield After Search Warrant Turns Up Guns And Drugs (VIDEO)
Suspects Indicted In Shawnise Leavell Murder Case
Smokey Barn News (Sponsor/Advertisement)
We bring you ALL the News in and surrounding Robertson County, Tennessee.