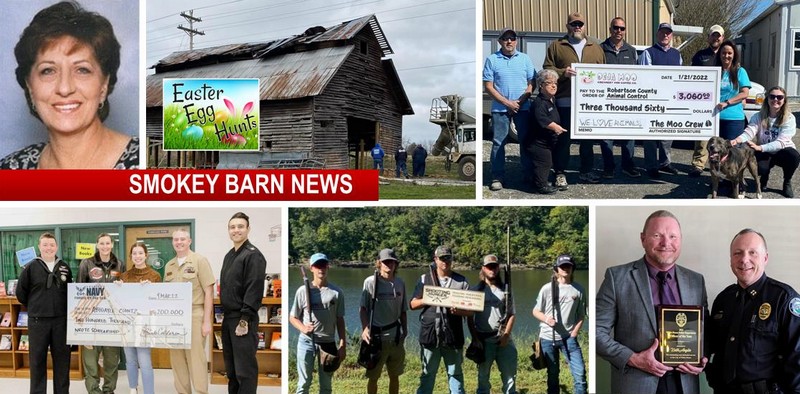 Smokey's Community Column, Stories Across Robertson County (3/13/2022)
ROBERTSON COUNTY TENNESSEE: (Smokey Barn News) – Welcome to Smokey's Community news column. It's a look back at this week's top community news in and around Robertson County.
Smokey's People & Community News column highlights local stories of people, schools, community events, and charities that continue to make Robertson County great!
BECOME A SPONSOR TODAY!! [email protected]
Got a story? Email your story ideas to our 24/7 news desk; [email protected]

Springfield Skating Rink Owner LaJune Dever Dies, She Was 79...
If you ever roller skated at the Springfield Skating Rink before they closed you will have to remember LaJune Dever. Unfortunately, we lost her on March 1st. She was 79 years old. LaJune opened the rink with her husband many years ago. Though she lost her husband early on, she ran the rink almost by herself until she sold the rink some years ago. Her full obituary is available on Smokey Barn News.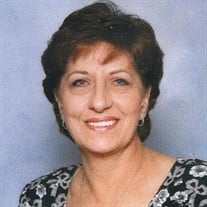 (Cross Plains, TN)
City of Cross Plains TN – THE SCOOP!
Many have wondered about the new cameras at the 4way stop and City Hall. These are installed for a test period to help a company adjust how they work in the field to assist law enforcement officials.
They read license plates (even the blue ones). Check for stolen vehicles or amber alerts and count cars.
They DO NOT assist in the enforcement of traffic laws!
Since their installation just 4 days ago they have counted nearly 20,000 vehicles that have passed through Cross Plains.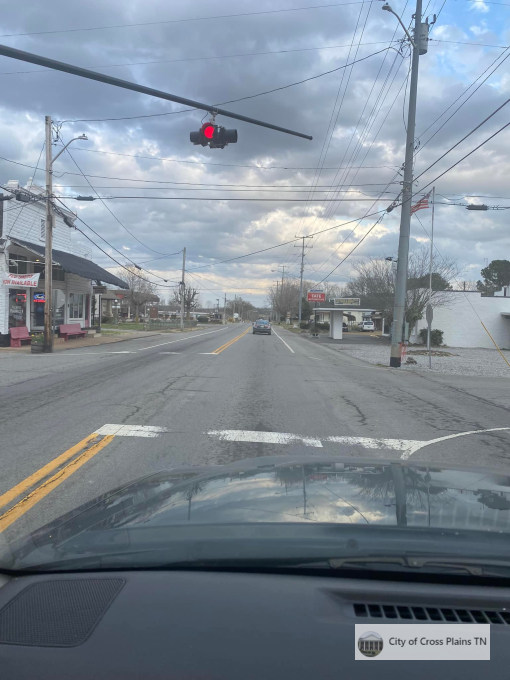 City of Cross Plains TN – STATE TOURNAMENT BOUND!
The East Robertson Men's Basketball Team is headed to the State Tournament in Murfreesboro next we.
Let's go Indians!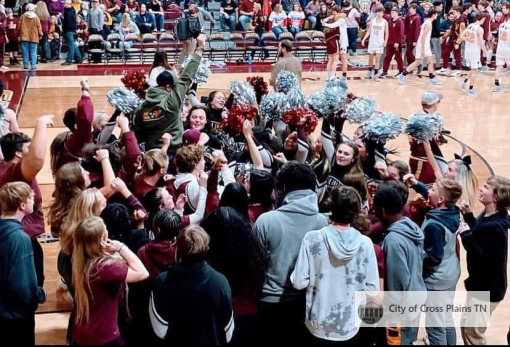 City of Cross Plains TN – Work continues on the old stock barn at Kilgore Park.
We believe the barn was built around the 1900's. The plan is to restore it structurally but leave as much of the original as possible.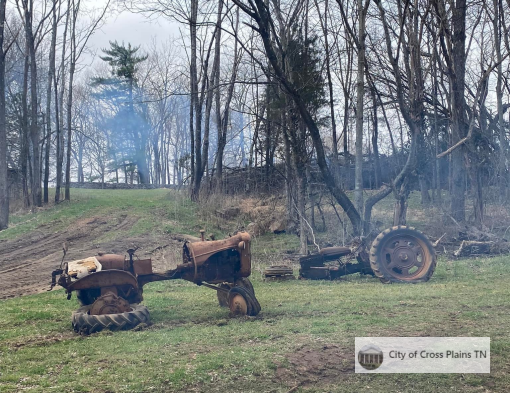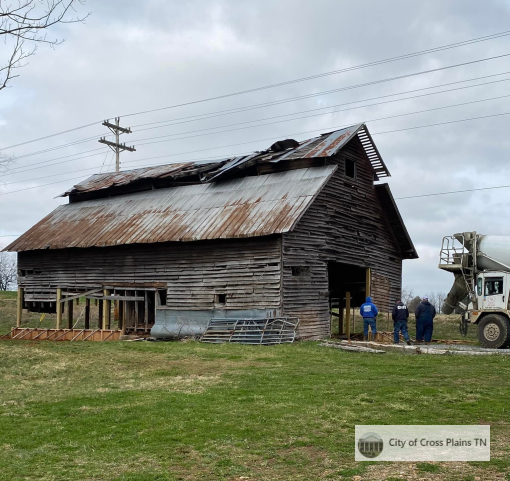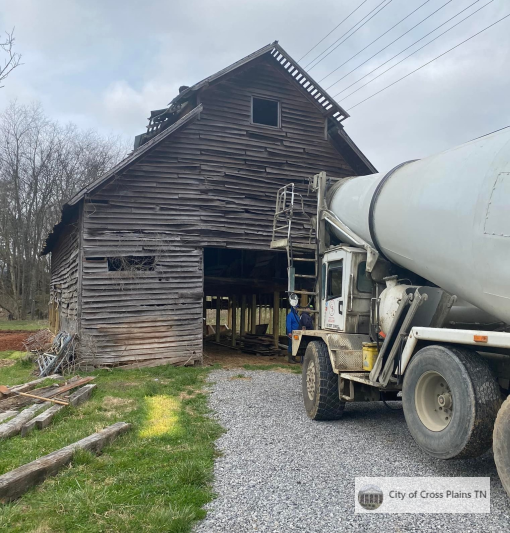 (Greenbrier, TN)
Greenbrier High Student Earns Scholarship From United States Navy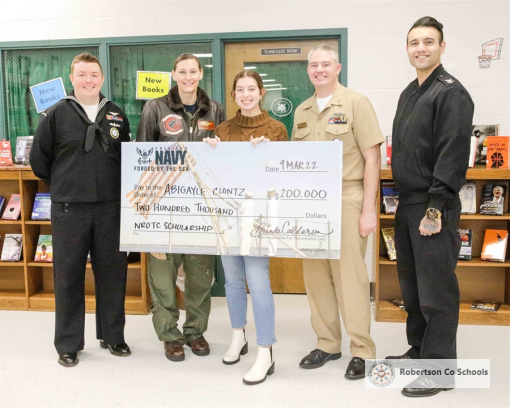 Greenbrier High School senior, Abigayle Clontz received a full scholarship from the United States Navy to earn her bachelor's degree in nursing at Jacksonville State University in Jacksonville, Alabama. Clontz filled out a scholarship application that was submitted by the Nashville Navy recruiting office in October of 2021. Chief Tad Pooler, Naval Reserve Officer Training Coordinator for Middle-Tennessee, said his office had just now received confirmation of acceptance for Clontz.
The presentation of her $200,000 scholarship was in the GHS library and came as a complete surprise to Clontz. Commander Lauren Majchrzak, Commander of the Navy Talent Acquisition Group in Nashville presented the check to Clontz in the presence of Clontz's parents, school officials, and other Navy personnel.
Majchrzak described Abigayle's selection as a rigorous process.
While some scholarships are selected locally, "Abby's application was picked up nationally, so her packet went down to Pensacola to the national board," said Majchrzak. It was reviewed there by a bunch of very senior officers, and they decided that she deserved a scholarship. She picked up a nursing scholarship which are very few and far between. This is truly phenomenal."
For her part, Clontz was overwhelmed with the event.
"I feel amazing," she said. "It's kind of crazy to think about all this and how it's all real and coming true! I didn't think I was going to get it. They only take, like, 19 nationwide."
After graduation, Clontz will enroll in JSU and begin her journey to a nursing degree. "Then I want to become a nurse anesthetist," she said. Once she reaches that goal, she intends to make a career of her service to her country as a proud member of the United States Navy.
-source: RC Schools

Greenbrier High School Theatre Presents CLUE for Spring Production
All the familiar characters, props, and rooms will be on stage for the Greenbrier High School Theatre Program's presentation of CLUE for its fall stage production, running April 5, 7 and 8 in the Greenbrier Auditorium.
"Everybody is familiar with CLUE, whether it's through the board game, the movie, or the play, so we thought it would be a perfect production for our return to the stage," said Mrs. Shelley Harris, director of the GHS theatre program. "It's a whimsical production that will entertain and also have the audience trying to figure out who did it."
The performances will be held at 6 p.m. nightly on the dates above. Tickets are $5 per adult and $3 per student with free admission for all faculty and staff.
Based on the iconic Hasbro board game and the hit 1985 movie, CLUE is a farcical murder mystery based on a mysterious dinner party. The memorable cast of characters, including Wadsworth the Butler, Miss Scarlet, and Colonel Mustard, are all under suspicion and forced to figure who the killer is, how they did it, and where.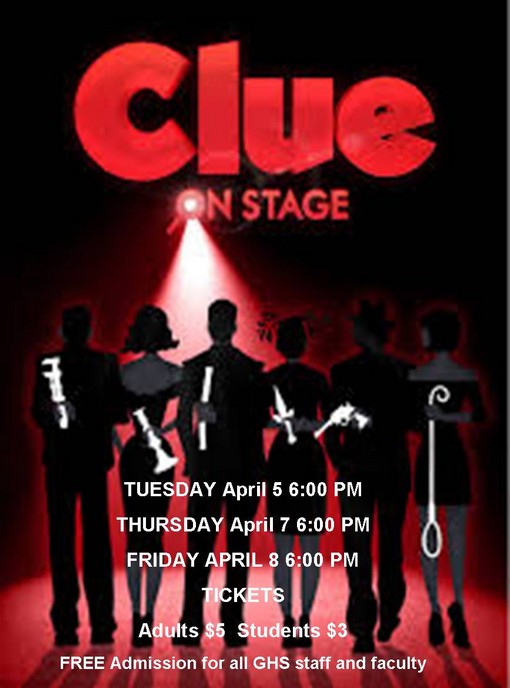 Written by Sandy Rustin
Additional Material by Hunter Foster and Eric Price
Based on the Paramount Pictures Motion Picture
Based on the Hasbro board game CLUE
Original Music by Michael Holland
TUESDAY April 5 6:00 PM
THURSDAY April 7 6:00 PM
FRIDAY APRIL 8 6:00 PM
TICKETS
Adults $5
Students$3
FREE Admission for all GHS staff and faculty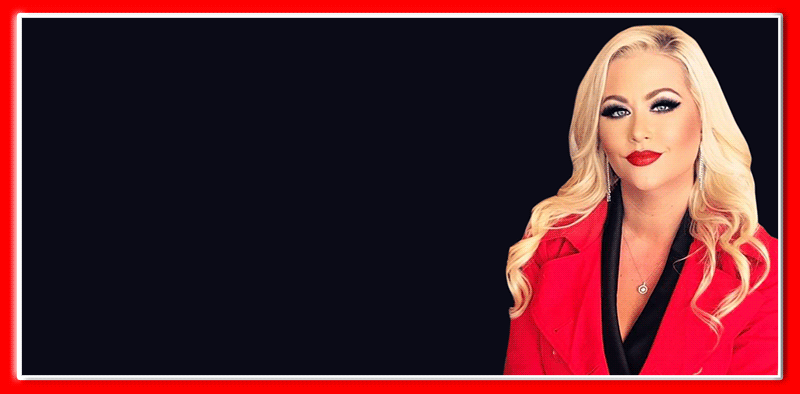 (Robertson County, TN)
Family Resource Center Awarded $4000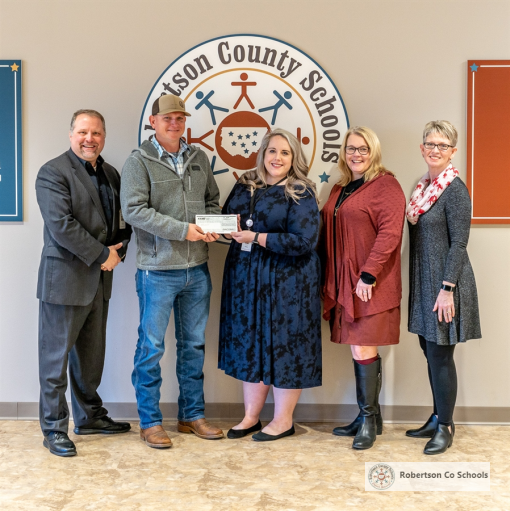 The Family Resource Center was selected by Cumberland Electric Membership Corporation to receive $4,000 from the Community Care Fund Program in partnership with TVA. These funds are intended to help sustain and improve the quality of life in the Valley and support economic recovery.
Susie Yonkers and Chad Crabtree of CEMC presented the award to Dr. Causey, Teresa Leavitt, and Jenni Dusky.
The Family Resource Center is a department of Robertson County Schools that specialize in making public education more accessible by assisting families experiencing needs spanning financial burdens, homelessness, foster care, and much more.
-source: RC Schools

(Springfield, TN)
Springfield Family Thankful For Good Samaritans After Crash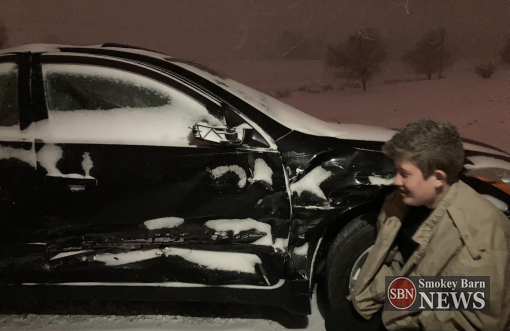 "Mama, I had a wreck." As a parent, that's not the call you want to get from a child but on Friday afternoon that's exactly what happened to a Springfield family. "My 16-year old called me with that for a greeting," Rebekah Dorris of Springfield tells Smokey Barn News.
Around 3:30pm on Friday, March 11, Jacob (Rebekah's son) was passing McDonald's on Memorial Boulevard toward Tom Austin when his vehicle and another collided, according to Rebekah. The impact was to Jacob's passenger side. Airbags deployed but he managed to pull the vehicle into the open parking lot there in front of Belk while the ladies' car remained in the turning lane.
Stunned, Jacob got out to speak to a lady who pulled up to check on him. Seeing he was only shaken but unhurt, she called the police and went to check on the ladies in the other car.
Another gentleman arrived who had seen the accident and offered his perspective of the incident. He went back to his truck and gave Jacob his jacket since the temperaturehad begun to drop.
Yet another gentleman pulled up and walked out to assist the non-English-speaking ladies in the turning lane. He served as a translator when the police arrived.
There was a lot to be thankful for; God protected all those involved. No one was hurt, no one was angry, everyone involved learned a lesson, and Robertson County was honored by "Good Samaritans" turning out in numbers.
So thank you, Lady, who let Jacob use your phone. Thank you, Mister, for the jacket. Hopefully, Jacob will remember to be like its owner, and let us know if you want it back. Gracias, Senor, por su ayudando, and thank you to the Springfield Police officers who contributed their kind, professional direction to resolve the situation. Our insurance agent George Hatcher moved fast and was reassuring in a hectic time.
And thank You, Jesus, for letting us live in Robertson County, Tennessee, USA. No place like home!"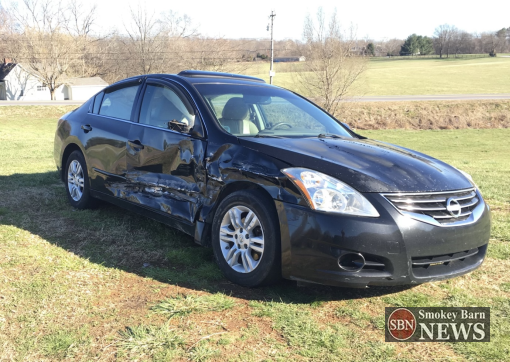 (Springfield, TN)
Stokes Brown Public Library Literacy Walk
April 9th from 9a-12p Literacy Walk featuring The Rainbow Fish begins at Stokes Brown Public Library, 405 White Street, Springfield.
Enjoy following along to the story, a passbook to keep track of each stop, fee-free activities, a free scoop of ice cream from Golly G's, a professional storyteller, and MORE!!!
Event by Family Resource Center + Connecting Robertson County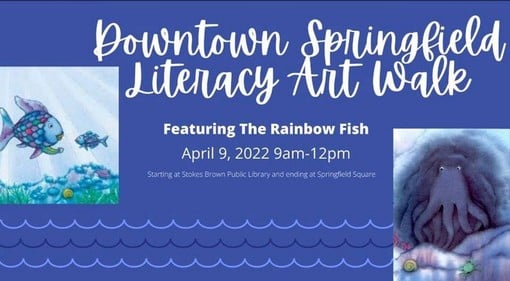 (Springfield, TN)
Laundry Love's next free laundry day is happening on Friday, March 18th.
First loads in a 8am, last loads in at 11am. Sister's Coin Laundry, 2104 Memorial Boulevard, Springfield.
No need to sign up, just show up! Volunteers should arrive by 7:45am.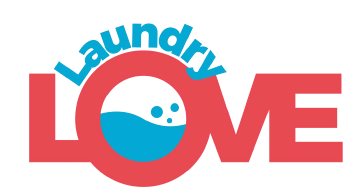 (Robertson County)
Deja Moo Creamery and Coffee Co. presented The Robertson County Animal Control with a $3500 check.
Deja Moo Creamery and Coffee Co. is a locally owned small business based in White House, Tennessee. Through many different fundraising campaigns, including the donation of proceeds from the sale of their popsicles, a frozen treat made especially for dogs, they have raised $3500 for the homeless pet population of Robertson County and presented the check on Friday, March 11, 2022.
Deja Moo is passionate about the homeless and unwanted pet population and has made it a core company value to support local animal shelters that devote their time and efforts to finding homes for this population. Our owners are on the Friends of MACC Board of Directors and support several different animal shelters in the local area. We invite you to come out and be part of spreading the message in hopes to encourage even more businesses and individuals to help their local shelters and make an impact for the animals.
"We had a great donation from Deja Moo Creamery and Coffee Company and their moo crew, it was greatly appreciated and will help many animals." RC Animal Control
The Robertson County Animal Control is located at 2900 W County Farm Rd, Springfield, TN 37172. (615) 384-5611

(Robertson County)
Robertson County 4-H Shooting Sports – The Robertson County Young Guns (Shotgun) Team will resume practice Sunday, March 13th at 1 PM at the Montgomery County Shooting Complex.
4H members 6-12th grades are eligible to participate.
http://Robertson.tennessee.edu/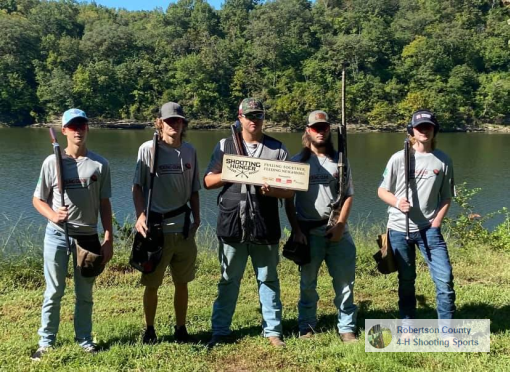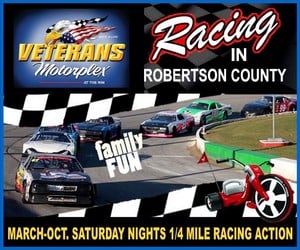 (Robertson County)
UT Extension-Robertson County – Easter Egg Hunt
March 30th, 4PM at UT Highland Research Farm! Bring your kids and come on out.
Let us know if you're coming by RSVPing to the event page!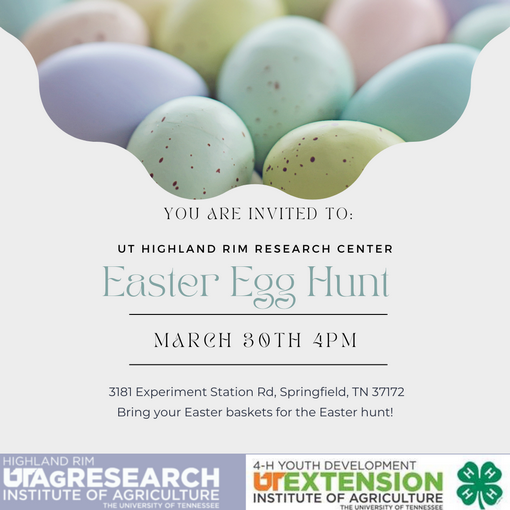 (Springfield, TN)
Springfield High School – Congratulations to our Springfield High School choir for receiving an Excellent Rating at their recent Choral Festival and a Superior rating in Sight-Reading!
Thank you Mrs. Ambrose for your work with our students, and to each for their continued dedication to the program.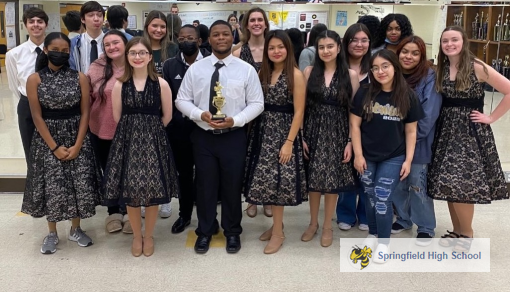 (Springfield, TN)
Fun On The Square Returns With Live Music, Food, Classic Cars & More In '1st Friday Night Markets'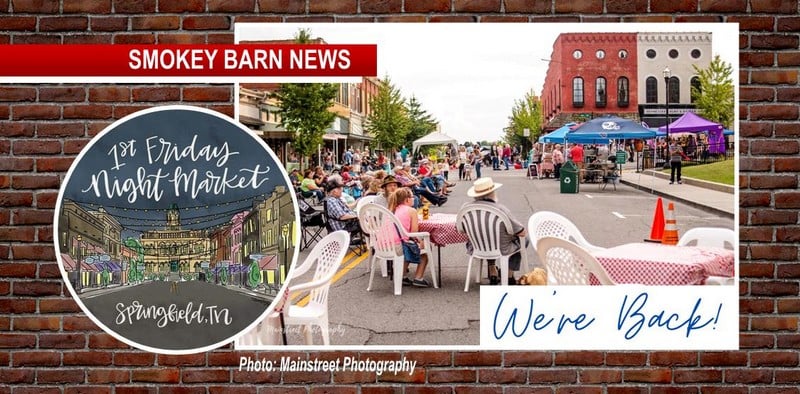 Back by popular demand, the 1st Friday Night Markets on the square in Springfield, TN are scheduled to return May 6, 2022 and run the 1st Friday each month through September 2021 from 6-9pm. (June 3, July 1, August 5, September 2)
The Historic Springfield Event Coordinators will be hosting classic cars, vendor booths of farmers, makers, crafters, artisans, etc., [no MLM], Kids zone and food trucks.
This is a FREE event and family/pet friendly!
Event Time: 6:00pm to 9:00pm
The 1st Friday Night Markets team will also be partnering with Springfield's Parks & Recreation Dept. again this year to bring you the "Summer Concert Series" with foot-tapping, head bobbin', movin' & groovin' live music during the event.
The series will feature five concerts each beginning at 6:30 p.m. and ending at 8:30 p.m.
This year's live music lineup includes:
May 6: The Fortunate Sons on
June 3: Four on the Floor
July 1: High Road
August 5: Ten Year Town
September 2: Jimmy Church Band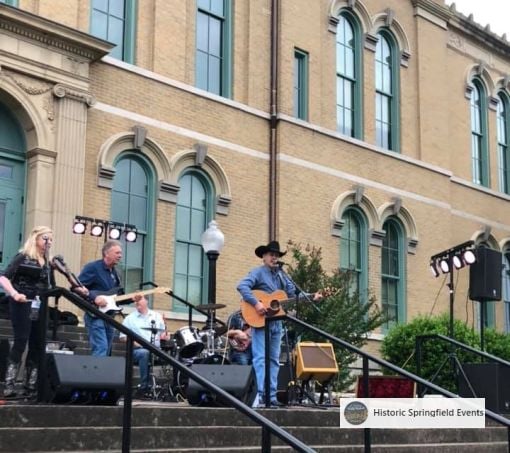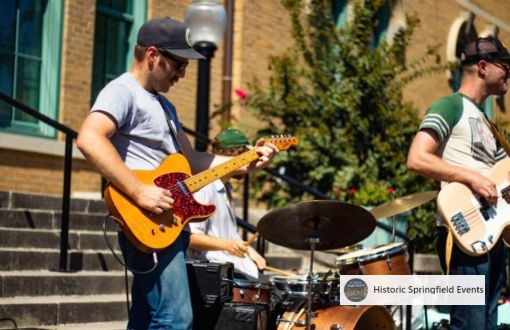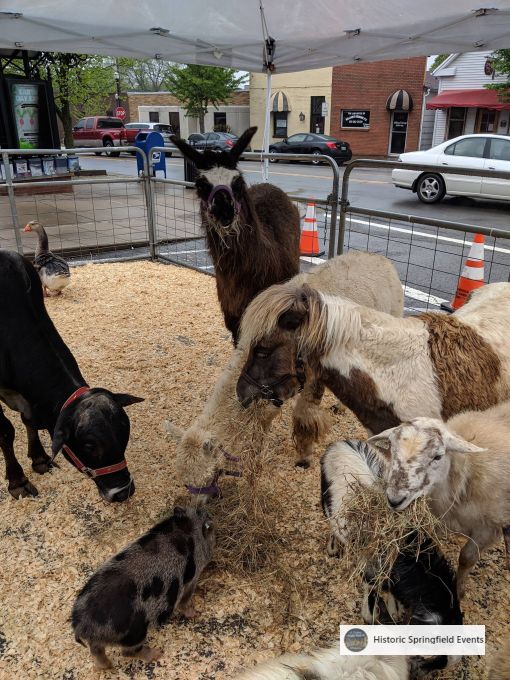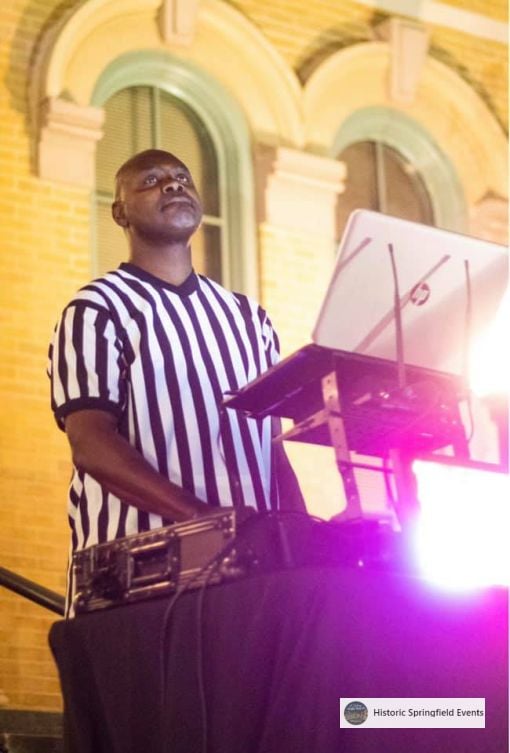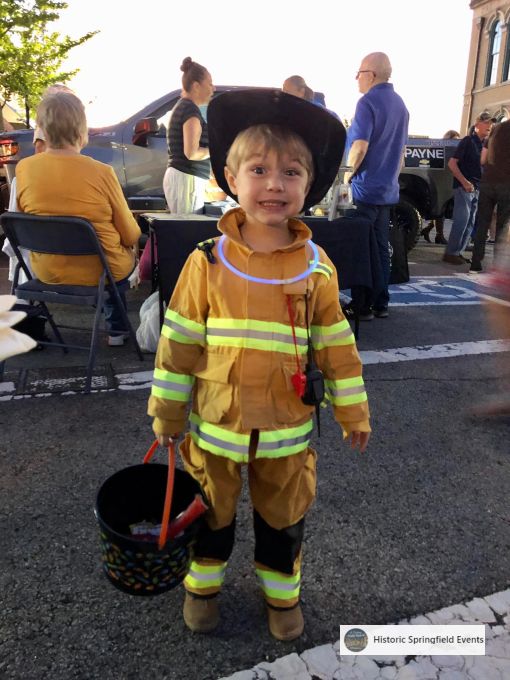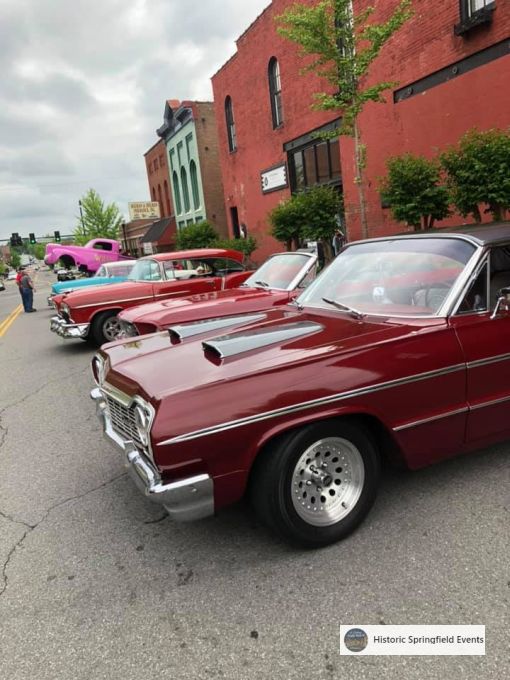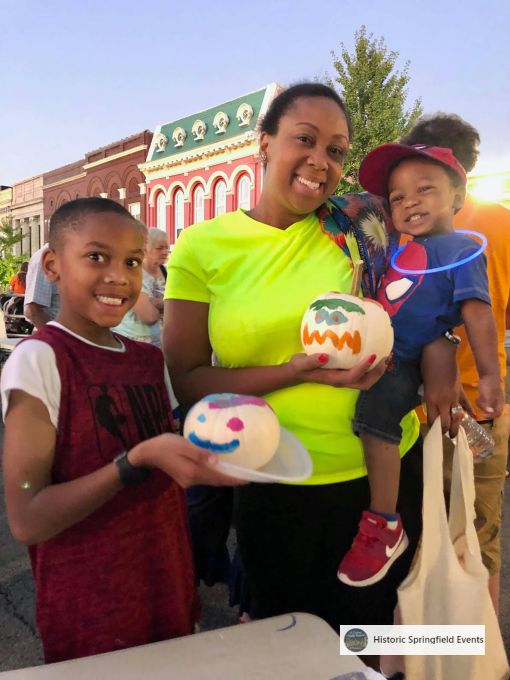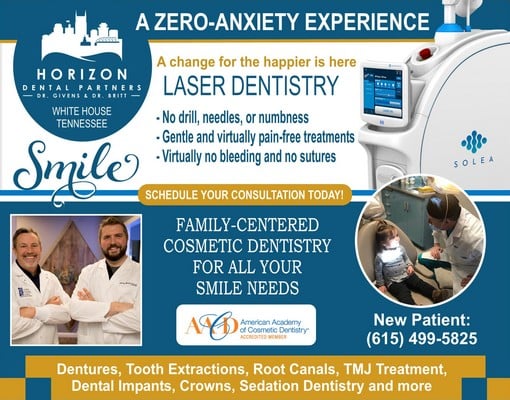 (Robertson County, TN)
UT Extension – Internship Opportunities – June to August

Students,
The University of Tennessee is currently accepting applications for the 2022 Altria Extension Summer Internship Program.
The deadline for submission is March 21, 2022 and successful applicants will be notified by April 12, 2022.
The attached announcement provides information about salary, timeline, requirements, and job description.
If interested, please submit your resume, transcript, and completed addendum to [email protected] (Dr. Mitchell Richmond).
This is a good opportunity,
Jeff Smith
Ag Agent & County Director
UT Extension – Robertson County
408 North Main Street Springfield, TN 37172
Office: 615-384-7936
Email: [email protected]

UT Extension-Robertson County
Mark your calendars! 4-H Jr. Camp is back at Camp Ridley this year, and we couldn't be more excited.
More details to come soon. Sign Up Begins March 21st!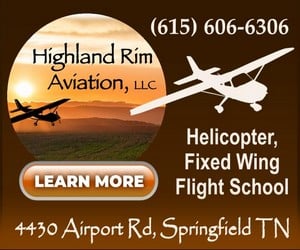 (Goodlettsville, TN)
Easter Bunny Arrival & Egg Hunt at Rivergate Mall – Saturday, March 26, 2022
Mr. Peter Cottontail is hopping down the bunny trail… leading him to RiverGate Mall! Join us as we welcome the Easter Bunny as 6,000 candy-filled eggs will be spread out for kids aged 0-12 to hunt on Saturday, March 26, 2022 starting at 11:30 a.m.
Registration for the egg hunt will be between 11:00 a.m. and 11:25 a.m. in the Food Court near the kiddie rides. Upon registration, participants will receive their hand stamped and will be directed to the area in the mall to hunt for eggs.
Egg Hunt will start promptly at times given below:
11:30 am: 0-2 ages | 11:45 am: 3-5 ages | 12:00 pm: 6-8 ages | 12:15 pm: 9-12 ages
Fun-filled activities will include: Face Painting | Balloon Artist | Bounce House | Character Meet and Greet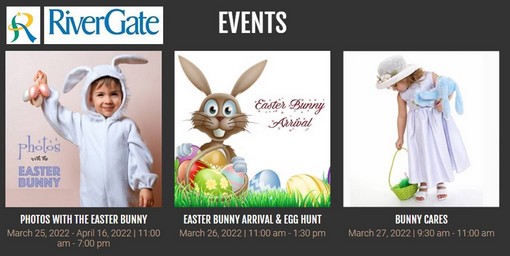 (White House, TN)
City of White House, TN- Police Department – We collected enough food to fill the backs of two police cruisers! Thank you for coming out and supporting and helping with this event.
The collected donations will be distributed to those in need within our community.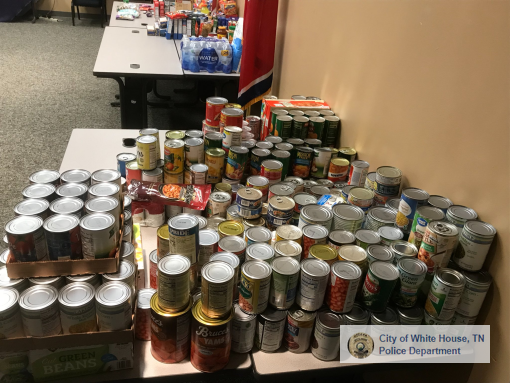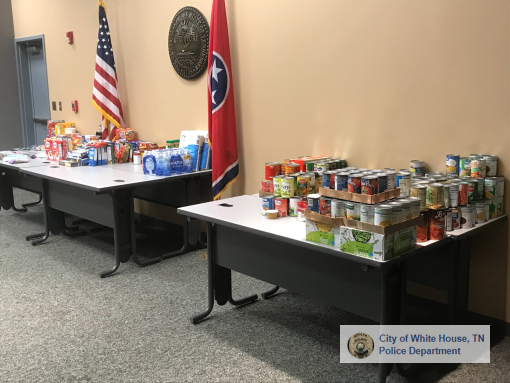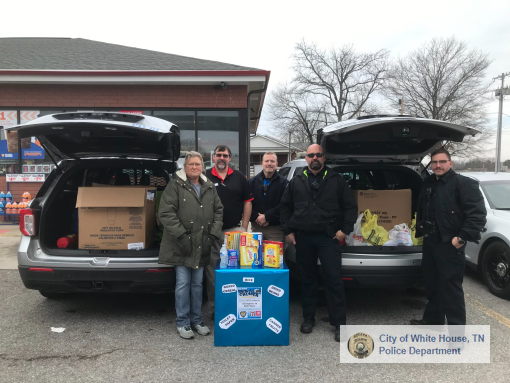 City of White House, TN- Police Department – Congratulations to Detective Keith Anglin on being named the White House Rotary Club's 2021 Officer of the Year!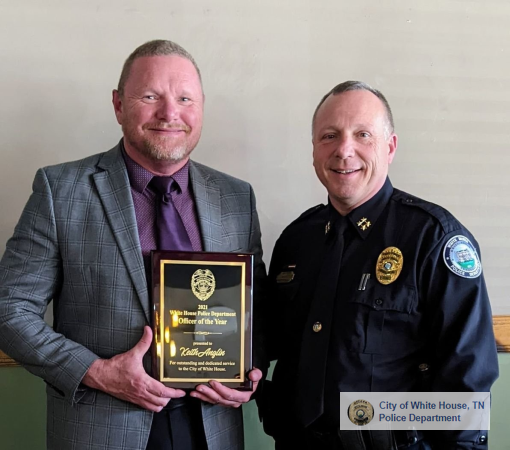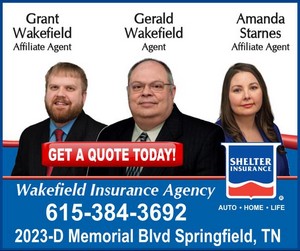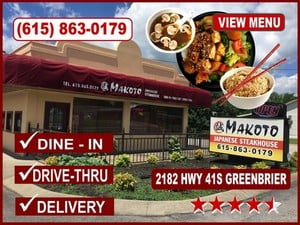 (White House, TN)
White House Area Chamber of Commerce Do you know that White House has it's own youth softball and baseball league?
Our friends at White House Youth Baseball & Softball non-profit organization, governed and run solely by volunteers that number over 500 players!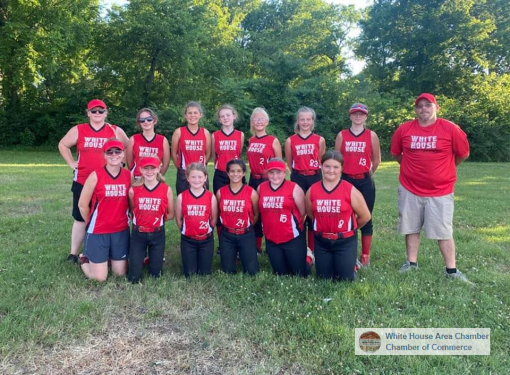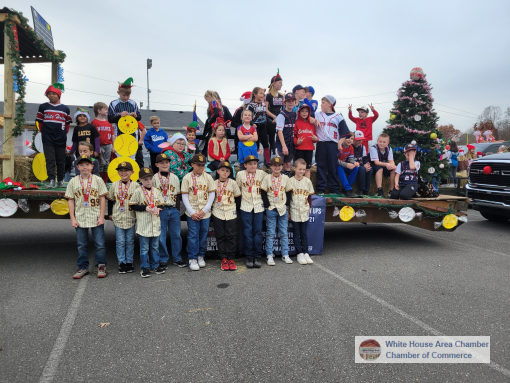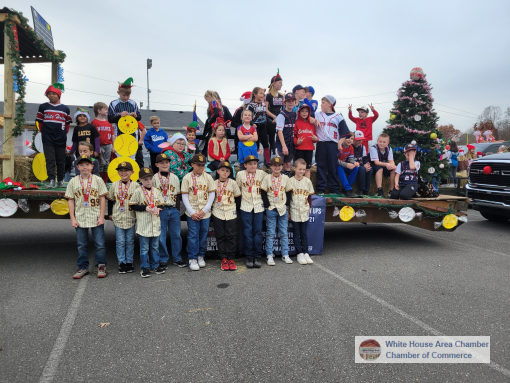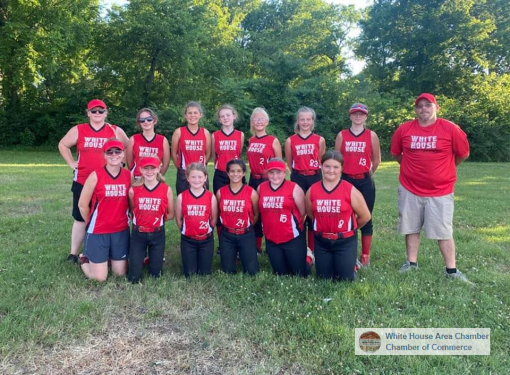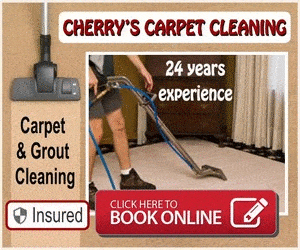 (Pleasant View, TN)
Pleasant View Volunteer Fire Department is EXCITED to Announce the 2022 Easter Egg Hunt!
April 10th from 2pm to 4pm at the Pleasant View Community Park.
We will have Prizes, Candy and Activities for all ages.
If you would like to help sponsor, setup a booth or have any questions please call Kayla at 615-948-7508.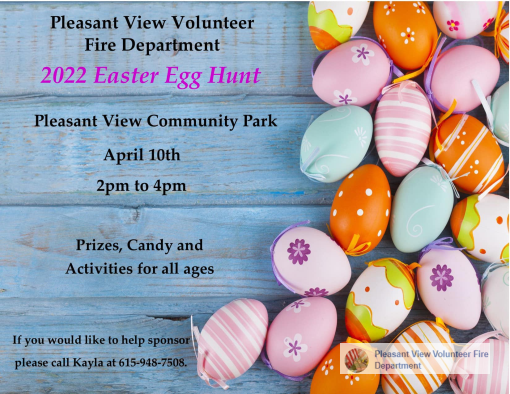 (Coopertown, TN)
Coopertown Police Recognize Chief Haley For His Dedication
On Friday, March 4, 2022, Coopertown Police Department employees presented Chief Haley with a token of their appreciation for his commendable and dedicated service to the department.
Sergeant Jackson presented Chief Haley with a certificate of appreciation signed by the department employees and a plaque commemorating the award.
The plaque read "With great honor and appreciation for your commendable and dedicated service. Never forget the difference you make, everyday! You are greatly appreciated."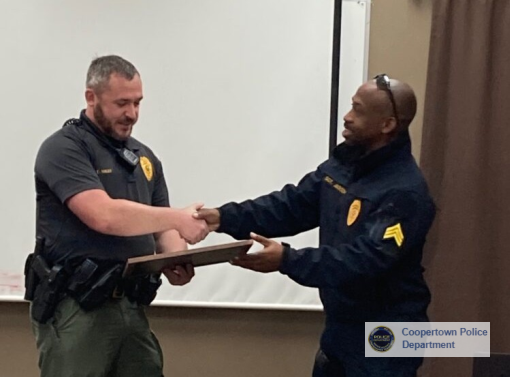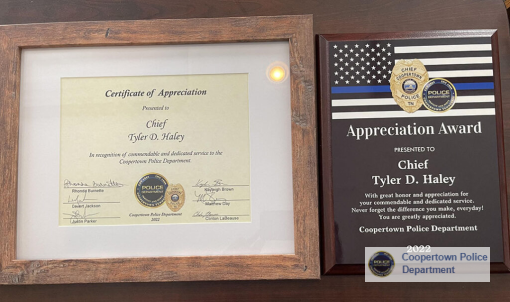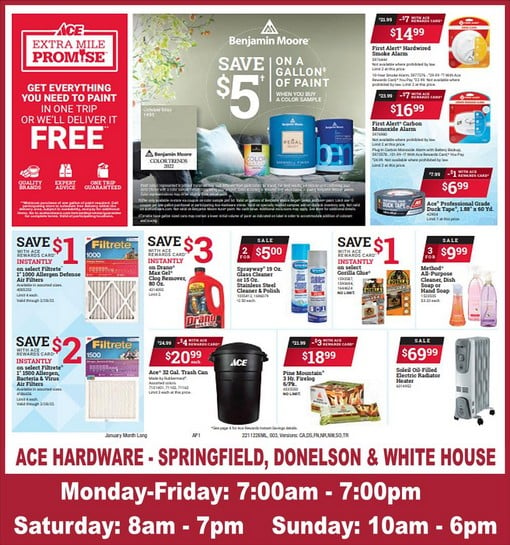 (Millersville, TN)
Millersville Parks & Recreation – Easter Egg Hunt
April 9, 2022 at 11AM at the Millersville Community Center located at 1181 Louisville Hwy, Millersville, TN
(615) 420-6417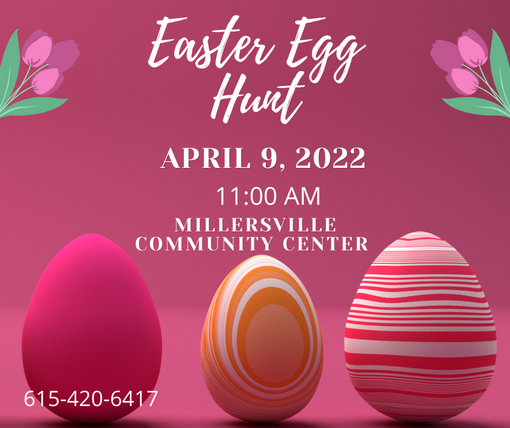 Millersville Community Center welcomes all guests and visitors for a variety of events.
We are available for weddings, wedding receptions, birthday parties, church events, and much more!
—> HOST YOUR EVENT HERE! <—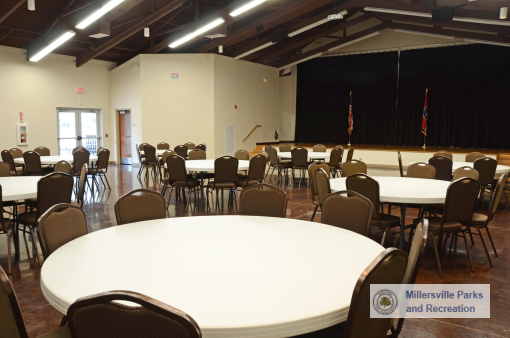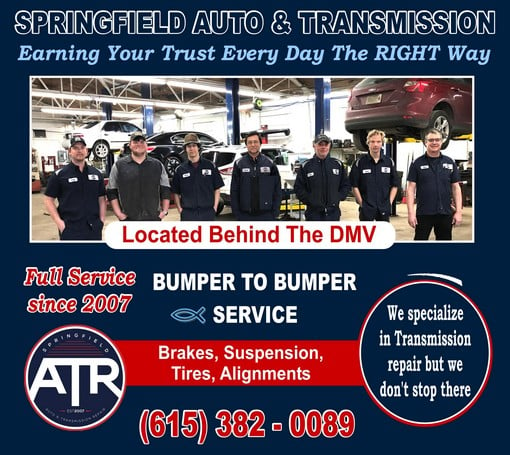 (Cedar Hill, TN)
JoByrns FFA/ Robertson County CTE – FFA chapters across our county recently competed in their District Agriculture Mechanics contest that involves 11 skills.
Skills range from Small Engines to Tool ID. Some involve Acetylene torches while others involve a transit set-up. Students learn these skills in their Agriculture Mechanics class and then apply them to compete against other schools.
Great job to all the competitors to show off what they have learned in class! #WeAreRcstn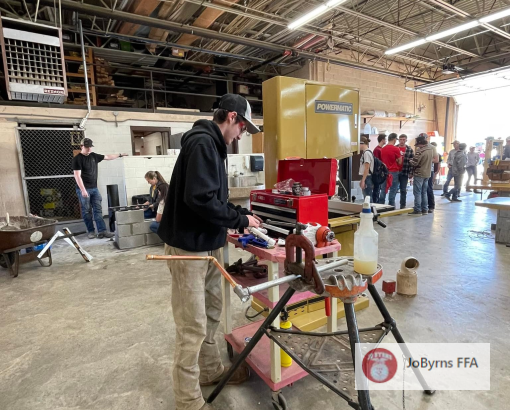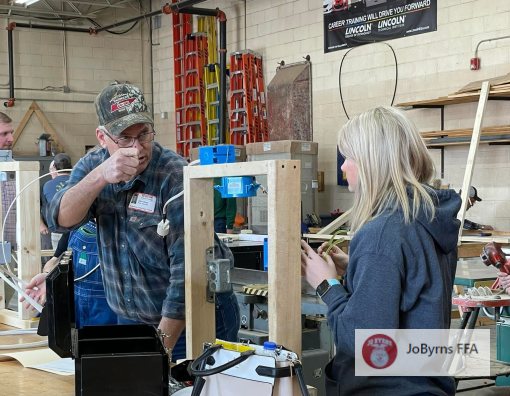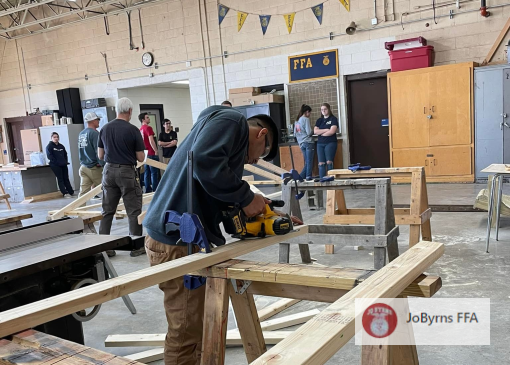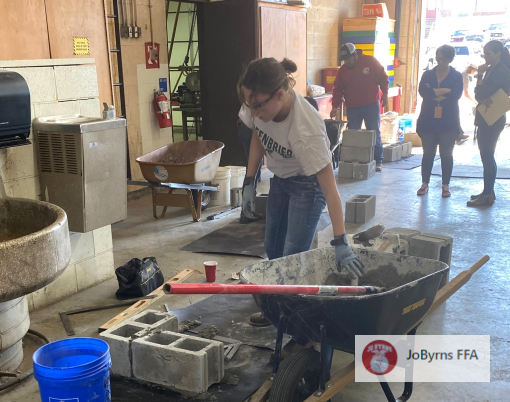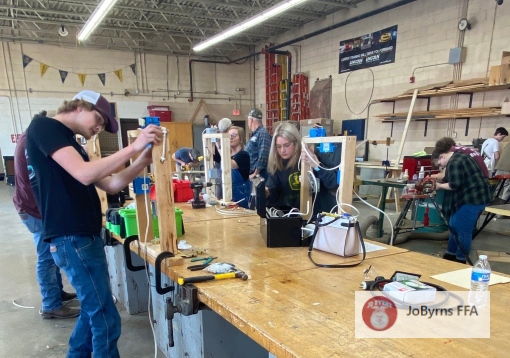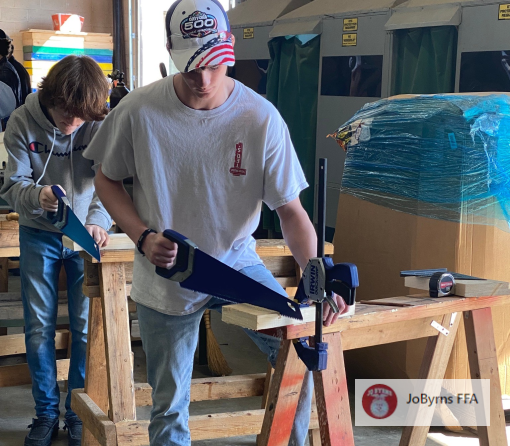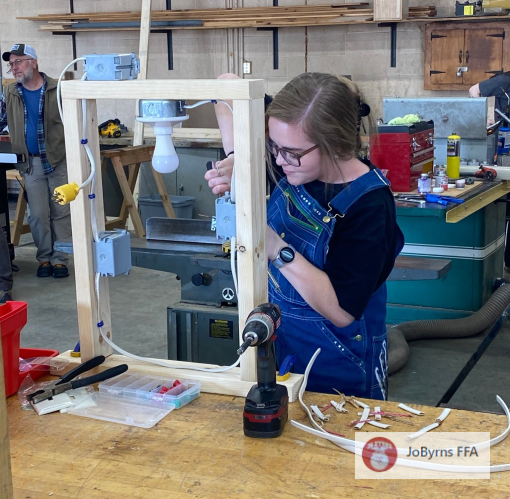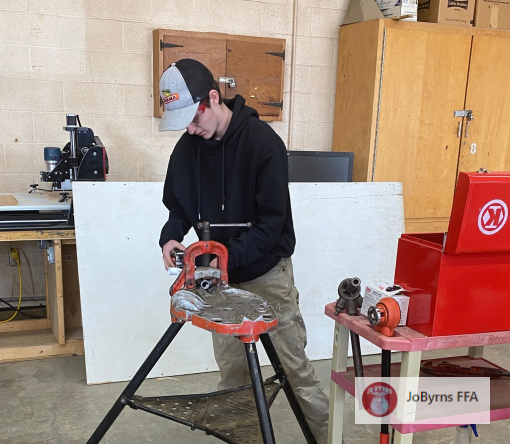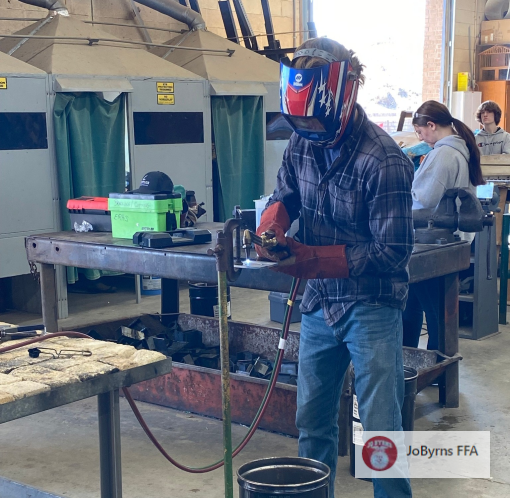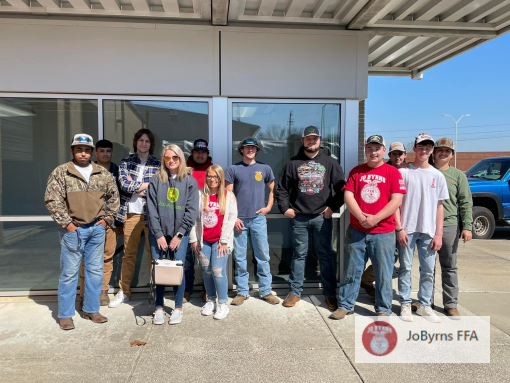 JoByrns FFA
It was a great day at the District Ag Mechanics competition. We placed 3rd overall and had a great time! #jobyrnsffa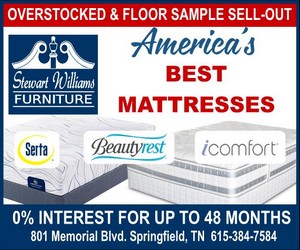 (Robertson County, TN)
Robertson County Senior Center In Springfield, TN
Lots of fun events are planned for March & April, sign up for the newsletter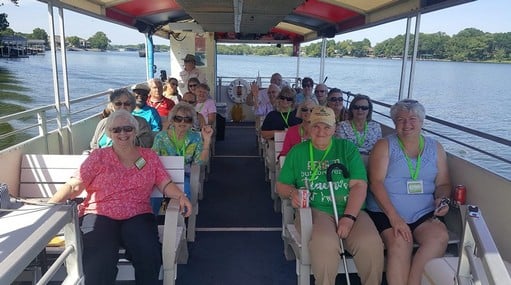 Can't wait to see your smiling face!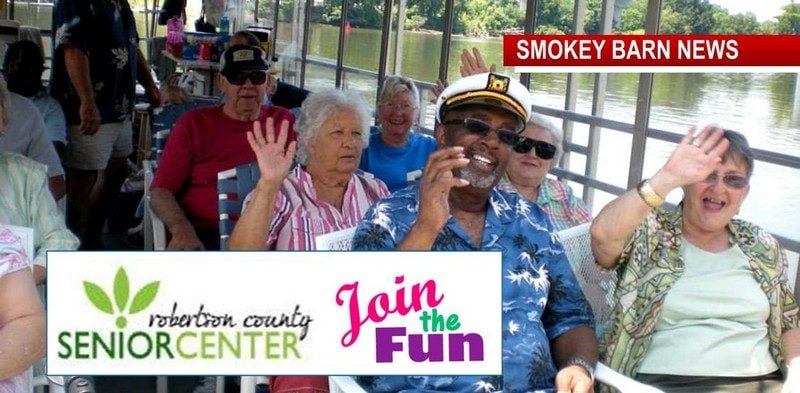 Check out the March, April 2022 Newsletter
Check out all the fun activities planned each month, Join us on FaceBook

Mobile: To See The Latest Stories or to share this article, scroll below