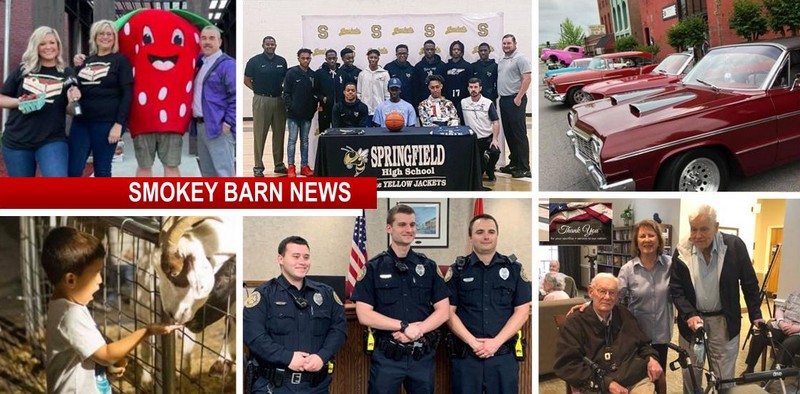 Smokey's Community Column, Stories Across Robertson County (5/9/2021)
ROBERTSON COUNTY TENNESSEE: (Smokey Barn News) – Welcome to Smokey's Community news column. It's a look back and forward covering the latest news, happenings in and around Robertson County.
Smokey's People & Community News column highlights local stories of people, schools, community events, and charities that continue to make Robertson County great!
Do you have a story you would like to submit?
Smokey Barn News welcomes your community news and photos. Email your story ideas to our 24/7 news desk; [email protected]
CEDAR HILL, TN
Robertson County Sheriff's Office – #SheriffMichaelVanDyke was excited to attend and speak at our 1st DARE graduation since COVID to Jo Byrns Elem.
It wasn't the usual graduation, but we were excited to get back to these valuable programs with our children. Congratulations to the 5th graders at Jo Byrnes Elementary School for completing the DARE program!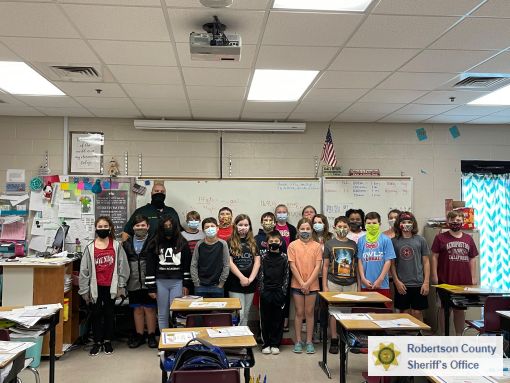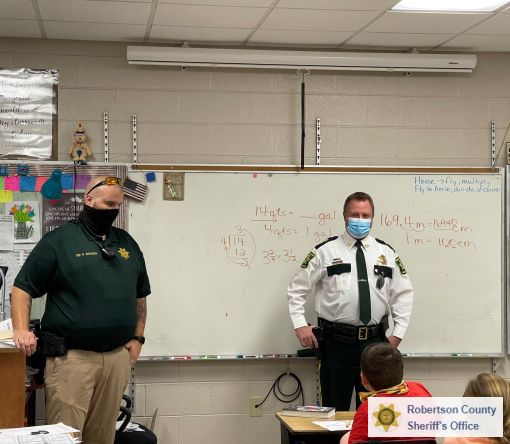 NEW Message from Cedar Hill, TN City Commissioner/ Vice Mayor John Edwards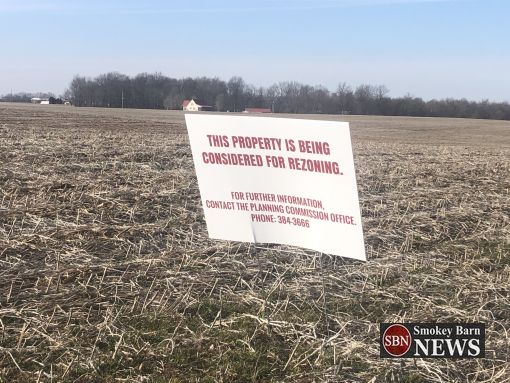 Throughout our time in talking about the subdivision a phrase popped into my mind and has repeated in my head that illustrates things well, at least to me. "Some folks have nothing to lose and everything to gain & Some folks have everything to lose and nothing to gain". Our community has expressed its concerns over the proposed R20 rezoning and development and we've only received the same message we've heard all along.
We have requested more information and have wanted to provide feedback in hopes of bringing the right responsible growth to our community. We requested a meeting with the developer days before (Tuesday) it went to planning and zoning and it got canceled. The developers threw out another date and time, which was at lunch time in Adams a few days later and on the morning of when it would appear before Planning and Zoning. I responded within a few hours of the reschedule request and let them know that multiple folks couldn't make the lunch time request due to work schedules. I also asked if there was another time and date we could meet before and received only a "No". At the very heart of Planning and development and/or building within a community is getting feedback from the community and asking them if this is appropriate and if this fits the community, especially when you're coming from outside that community. Cedar Hill has been at the negotiating table since day one. Our willingness to provide feedback and the unwillingness of others has created the current environment we find ourselves in today.
I've seen folks say that they would love to return to the community, but we want to make sure what your saying is going to be what you're going to actually see. If you want to come call Cedar Hill home or return, then you can. This property is already zoned R40. As the developer stated in their video "We can go in there and build on it right now without ever having to appear before Planning and Zoning". Why isn't this being done? The developers have the ability to provide quality homes on more acreage. The folks who are calling the developers and asking them for some property where they can build a house needs to understand that you can do that today. You could purchase a lot on the property and be within a low density residential area where your kids can better experience the small town feel of our area and where you can be reminded why you wanted to move back to this rural town.
As mentioned above, a lot of folks would love to come back to their stomping grounds. The area where they went to school and spent Friday nights watching Red Devil football and the area where they had bonfires in open fields, there's probably a sizable population that engaged in or was part of mudding in those fields. Those fields are still here and that community is still here. We're here to welcome you back with open arms. Growth is going to happen and it's happening all around our county. We know it's coming here and it's obviously arrived. Growth can benefit a community or it can also harm it. The community of Cedar Hill recognizes what it could do to our community, far better than those who don't live within our area and this is reflected when you look at the supporters or opposers to this development.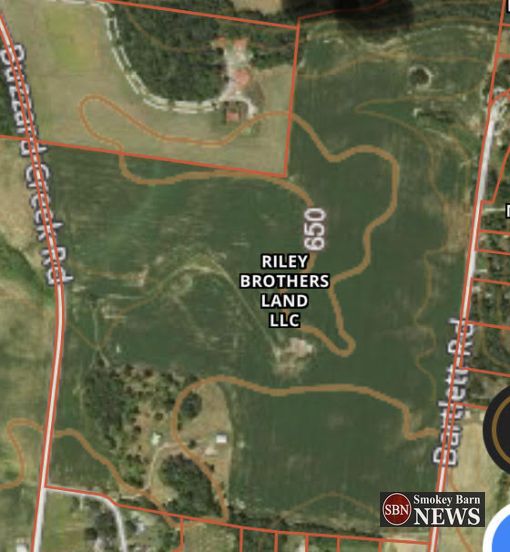 The community of Cedar Hill isn't trying to deny the developers the right to build on their property (They could build on it today with R40),it's asking that you be responsible and build what fits our community; aesthetically, density, size and infrastructure wise. R40 meets that criteria and it's appropriate for our community and city. R20 does not meet that criteria and it's not appropriate for our community. Based on the 2040 Growth Plan that was adopted our community is based around a village center format. A village center format is not urbanized, an urbanized area would be appropriate for higher density housing. A village center is primed for low density housing and similar growth. Sub-Urban density is based around the growth around the urban centers and village center concepts. You would build your high density housing around your urban center and then decrease density as your transition to your rural farmlands. Go to the 2040 Growth Plan and go to the Appendix and take note of the list of participants that provided feedback and input in adopting the plan. Review the list and ask those who participated to follow the plan. This was not a Growth Plan that was adopted 20 years ago, this has been within the last 5-7 years. Pull open your search engine and type in 2040 Robertson County Growth Plan. I'd also like to invite you to Google Robertson County Planning and Zoning and you'll find the Ordinances which clearly show the 2040 Growth Plan connected to them.
Our community has not been in the hair splitting business. We call R20 what it is: High Density. We call this subdivision what it is: a Mega Subdivision for our community. We call this proposed rezoning and push to build this development at all costs what it is, irresponsible.
This is not a battle against growth, this is a battle for the right growth; responsible growth. This is a battle to ensure that the community you love and want to come back to is still recognizable. If you remember high density housing and mega subdivisions as what Cedar Hill was, then you're mistaken. This is about the future of our community. I pray daily and nightly that you'll get the opportunity to come back and join us here in Cedar Hill and I also pray that if and when you get that opportunity, it'll have the same small town, rural feel that you remember it having. I can't envision myself living amongst a Mega Subdivision with potentially 175 homes around me and being able to recognize where I am. Perhaps you have the same vision of Cedar Hill that the developers have, but that isn't the vision of the Cedar Hill community.
Our community is where we meet around the picnic tables and have some delicious food during a Cedar Hill Farmers Market and then go and support our vendors. Our community is one where we get to see each other and catch up during many of the awesome events that we'll be putting together. Our community is one where we pull over for farm machinery and tractors as Farmers move from farm to farm and field to field. Our community is where you bump into your neighbor at the store while your grabbing a hamburger or bologna sandwich to go. Our community is where you'll find side by sides parked at Dollar General. Our community is one where we care for one another and our community and will unite to say no to High Density Housing and Mega Subdivisions and ask that we get the right and responsible growth. That's our community and if you want to come back to that, Cedar Hill is here and I hear there's some R40 land that's ready for development.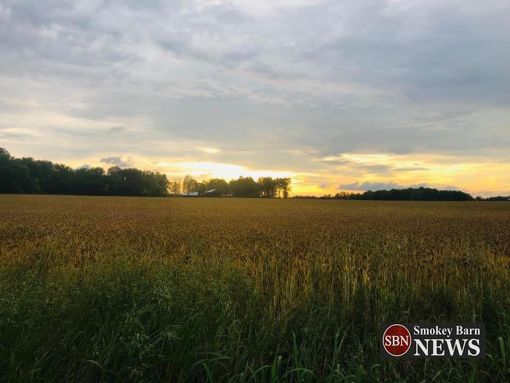 Cedar Hill has not shunned this growth to remain the same or because we don't want any growth. The far majority of the folks that I've spoken to are for responsible growth.
I firmly believe that our local representatives (including myself) will support those who entrusted us with the very right to represent them. I've gotten to know many of them and I've seen the same servant hearts that I hope others can see in me. Our community has not sent mix signals. We have not spoken out both sides of our mouth. We call it as it is. We've all heard the phrase "you can put lipstick on a pig, but it's still a pig." The developers can call a high density subdivision medium density, but it's still high density. If you don't believe me, Google it and go to our county planning and zoning ordinances and scroll down to your R-20 & R-40 Classifications and see which one would be appropriate. God bless Robertson County and God Bless the City and Community of Cedar Hill.
Sincerely,
John Edwards
City Commissioner/ Vice Mayor
City of Cedar Hill
#CedarHillStrong
#FactsAboveMyths
#responsiblegrowth
#KeepItRuralAndResponsible
Vice Mayor John Edwards: "Another batch of signs has arrived. If you haven't gotten one yet, let us know and we'll get you one soon."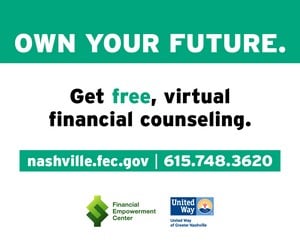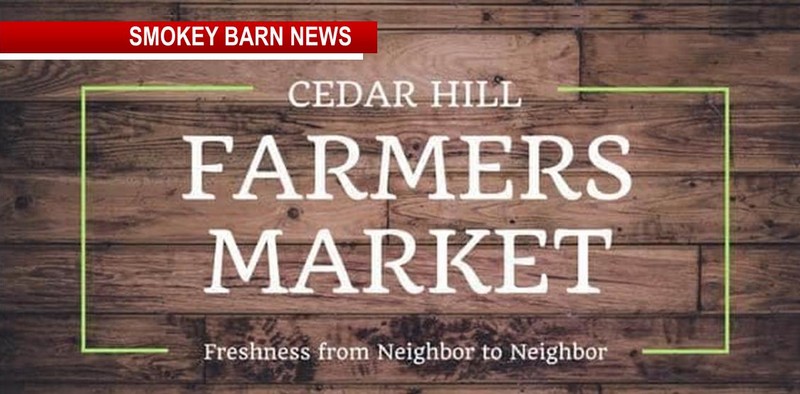 THURSDAY, MAY 20: Cedar Hill Farmers Market 
When: Thursday, May 20, 2021 at 4 PM CDT – 8 PM CDT and will run every two weeks through October
Where: Located behind Cedar Hill City Hall: 290 S Main St Cedar Hill, TN 37032
Nearly two dozen local vendors selling produce, clothing, plants, leather products, jewelry, baked goods, knife ware, candles, decor, flowers and more. We're also excited to bring our local FFA chapter from JBHS in to assist support their program and to help shape and mold the future generations of farmers and create a long term sustainability for our Market.
Our Local Vendors:
Bellhollow Farms, Head Farms, Corbin Creek Greenhouse, Jo Byrns FFA, Gingham Roots, For The Love of Fabric, Sweet Loaves & Ivey, Hudson Barn, Roan Clay Designs, Wholesome Homemade Home, Easy Peasy Lemon Squeezy, Perfectly Imperfect Gifts by Michelle, Tennessee Keepsakes, Gracefully Plain Jane, Rampant Lion, Leathersmith, The Tree Maker, Rustique Essentials, Cedar Hill FCE, Sugar Roots Bakery.
Delicious food can be purchased from the Santa Fe Food Truck!! Picnic tables will be placed near the food truck to allow patrons to eat onsite if they'd like.
Big Mikes Little Doughnuts will be there for the perfect snack or dessert. Pick up some homemade ice cream from Heads Farm or some lemonade from Easy Peasy Lemon Squeezy.
Music will be provided by the guys from the Inglewood Old Time String Band.
You spoke and we listened. This year you'll experience expanded food truck options by alternating food trucks during markets. Santa Fe will be with us for a market each month and another always different food truck will be there for the other market during the month. Also, we've added some new local vendors and are switching several vendors out each market to ensure variety and help us keep our market exciting and fresh. We have increased our roster of local farmers and growers, so this year you'll be seeing more produce and organic products; especially as produce and other products come in and reach harvest time.
We work tirelessly to try and bring you local vendors with local products. If you are interested in being a vendor, please message me and let me know. Outside vendors are welcome, but priority will be set on local availability, range of products, etc.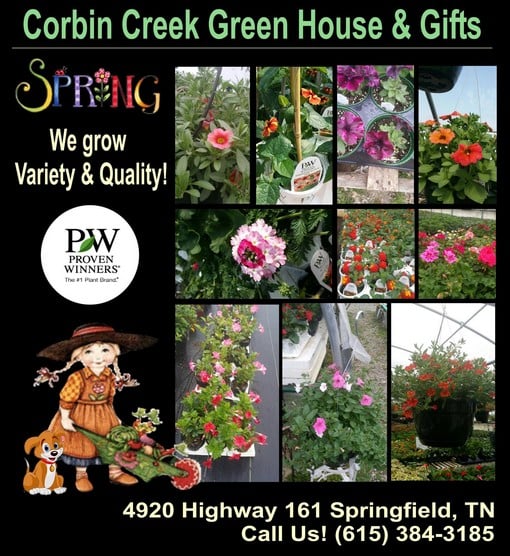 TOWN OF COOPERTOWN

Celebrating Coopertown's City Clerk and City Recorder:
…I, Becca J. Werner, Mayor of Coopertown, TN, do
recognize the week of May 2 through May 8, 2021, as Professional Municipal Clerk and Recorder Week, and further extend appreciation to our Professional Municipal Clerk, Emily McKellar and Recorder Kathy Smith and to all Professional Municipal Clerks and Recorders for the vital services they perform and their exemplary dedication to the communities they represent.
Thank you for all your hard work and dedication to our town.
–Mayor Becca Werner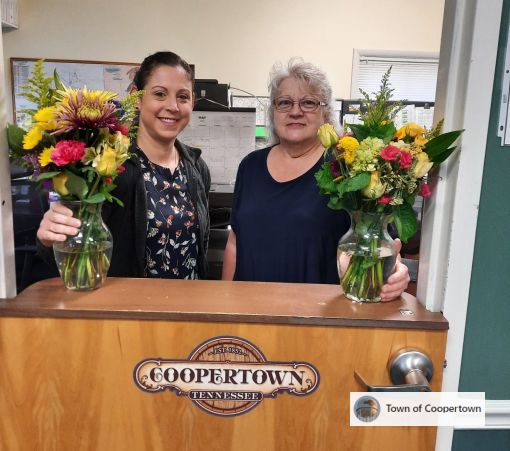 CITY OF CROSS PLAINS
City of Cross Plains TN – Saturday was a good but bittersweet day as "Coach Bobby" was remembered by family and friends.
Bobby's family was presented with a plaque and a permanent marker has been ordered to be hung at the concession stand.
Many of "Bobby's Buddies" soccer team were in attendance and presented Mrs Sue (Bobby's Mom) with a special gift!
Through tears Marlene Burchett remembered her friend with some heartfelt words for the family.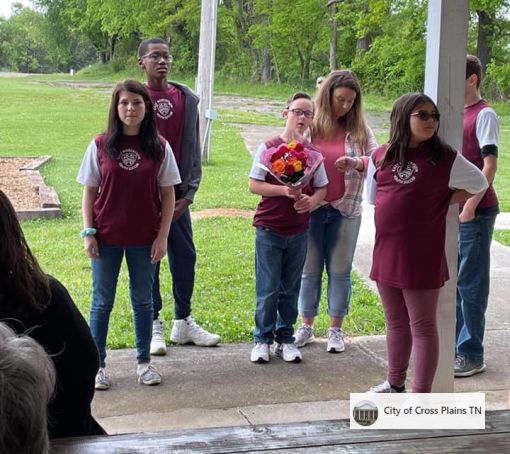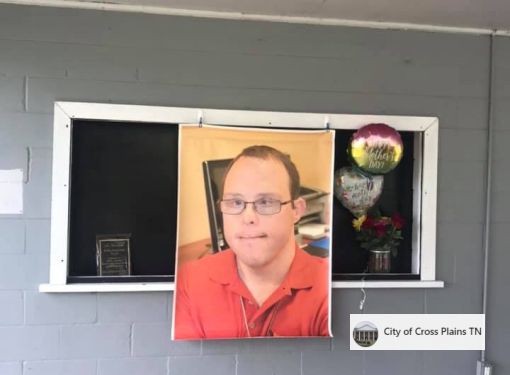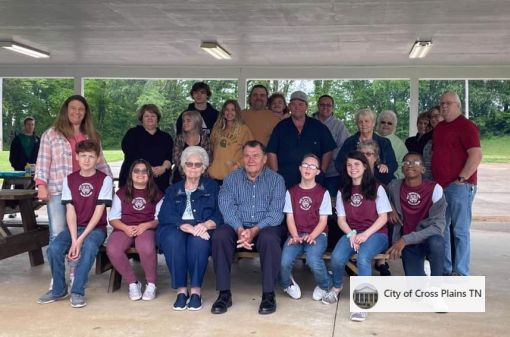 City of Cross Plains TN – On this National Day of Prayer folks from Orlinda, Hopewell, Friendship and Cross Plains gathered to pray for our Nation and our community.
Thank you to the folks that organized this event and you are invited back next year.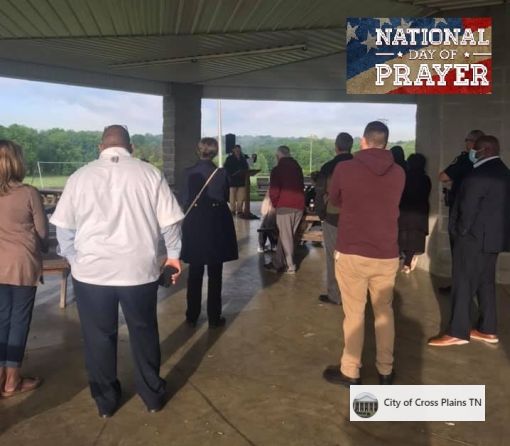 City of Cross Plains Employee Appreciation
Every school day, twice a day and during any kind of weather Janice Dixon is working hard to get our kids safely to and from school!
It's like herding cats….driving cars!
Thank you Janice for your dedication!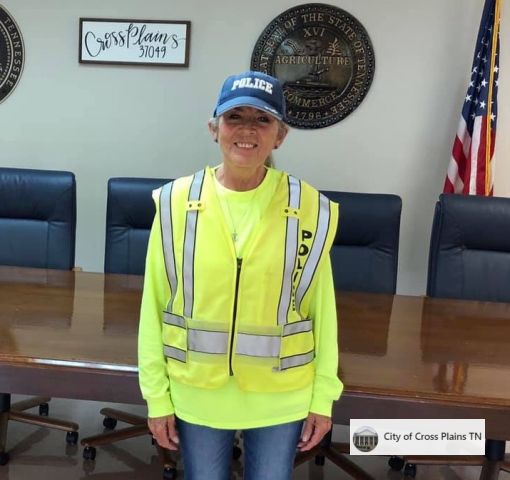 CITY OF GREENBRIER
City of Greenbrier, Tennessee is seeking to fill one position of a qualified Police Officer.
Please click the image below for more information and instruction on how to apply or Send resume PLUS application to [email protected]
NOW HIRING – GREENBRIER POLICE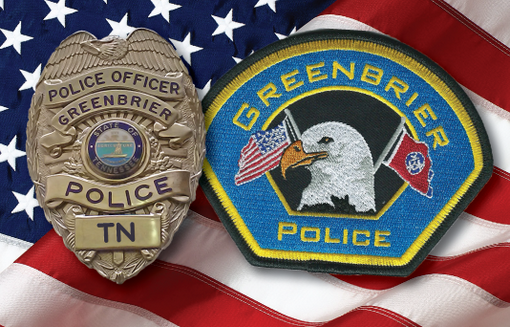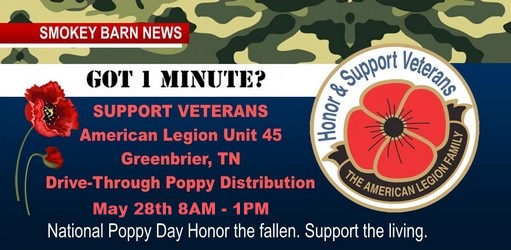 (GREENBRIER, TN) May 28,2021 – National Poppy Day – American Legion Auxiliary 2nd Annual Drive-Through Poppy Distribution
Where: American Legion Post 45 Parking Lot – 2730 US 41 Greenbrier, TN 37073 MAP
When: 8:00 am- 1:00 pm
Bring the family to learn the history of how the poppy became the symbol of remembrance for veterans. This will be an interactive non-contact drive-through or if the weather is nice, feel free to park and walkthrough.
New this year, have your picture taken in a cut-out poppy!
We look forward to seeing you there!
Kathi Carney
President, Unit 45
American Legion Auxiliary Greenbrier
The Poppy Story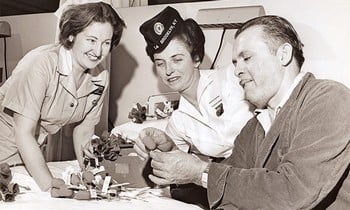 After World War I, the poppy flourished in Europe. Scientists attributed the growth to soils in France and Belgium becoming enriched with lime from the rubble left by the war. From the dirt and mud grew a beautiful red poppy. The red poppy came to symbolize the blood shed during battle following the publication of the wartime poem "In Flanders Fields." The poem was written by Lieutenant Colonel John McCrae, M.D. while serving on the front lines.
On September 27, 1920, the poppy became the official flower of The American Legion family to memorialize the soldiers who fought and died during the war. In 1924, the distribution of poppies became a national program of The American Legion.
Led by the American Legion Auxiliary, each year members of The American Legion Family distribute poppies with a request that the person receiving the flower make a donation to support the future of veterans, active-duty military personnel and their families with medical and financial needs.
Poppy Day is celebrated in countries around the world. The American Legion brought National Poppy Day® to the United States by asking Congress to designate the Friday before Memorial Day, as National Poppy Day.
On May 22, wear a red poppy to honor the fallen and support the living who have worn our nation's uniform.
source: https://www.legion.org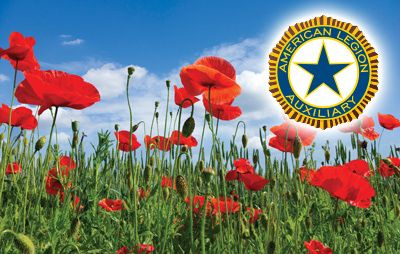 EVERY SATURDAY NIGHT IN GREENBRIER, TN – Racing Action/Family Fun At Veterans Motorplex At The Rim
Here's everything you need to know…
Pits open at 11 am
Grandstands at 4 pm
Racing at 6 pm
WHERE: 6801 Kelly Willis Rd, Greenbrier, TN – Call (615) 643-8725
TICKET INFO: FAMILY PACK – $30 for 2 Adults and up to 6 minor children!
Adults $12 Students, Seniors & Military $10, Children 6-12 $5.00
Great Concessions, Kids Zone, and FREE PARKING!
Everyone can get great souvenir items as well as photos and videos of the racing action at the Souvenir Alley Souvenir Stand!
Follow Veterans Motorplex On FaceBook for info on racers, divisions, winners, photos, action-packed videos and announcements of upcoming summer events!
A snapshot of winners, crew and fans from Saturday night's racing at Veterans Motorplex May 8, 2021.
For more photos and info about upcoming events, click here.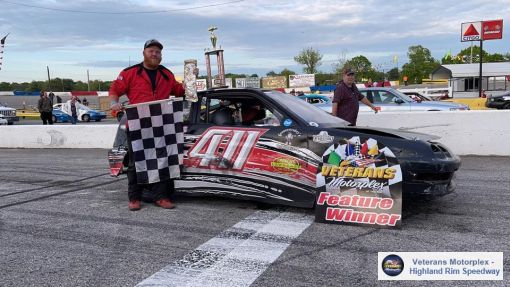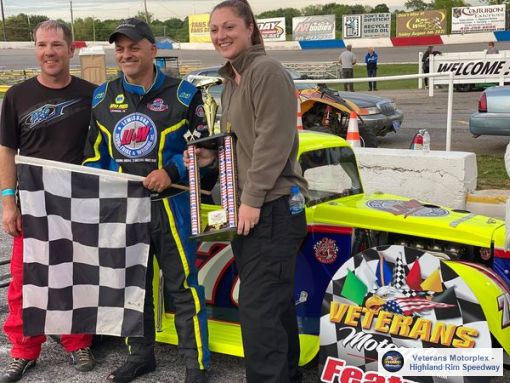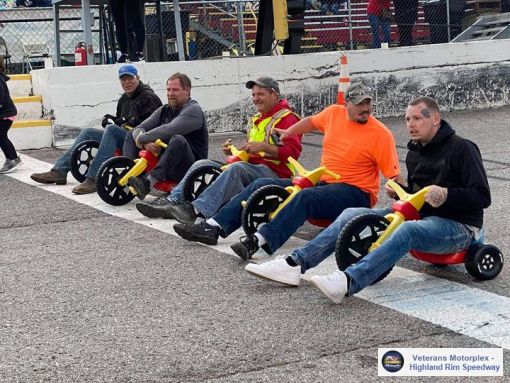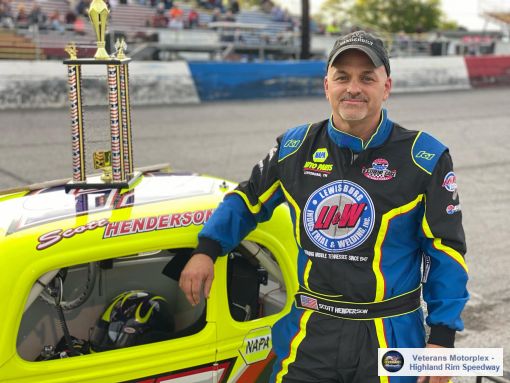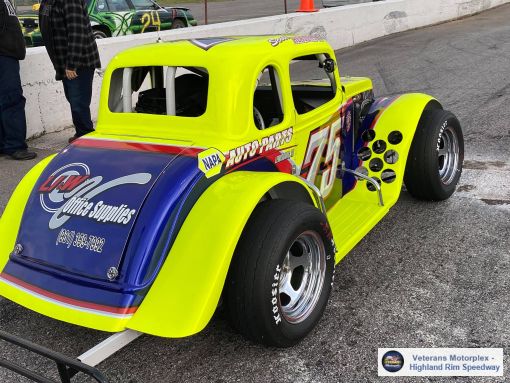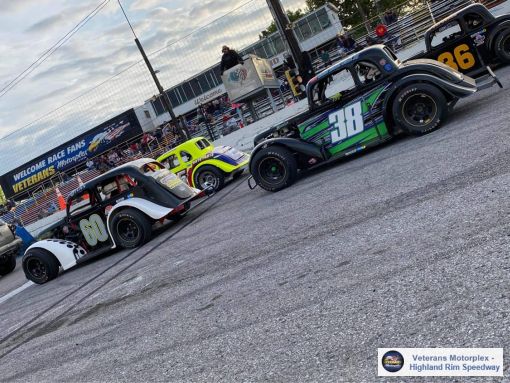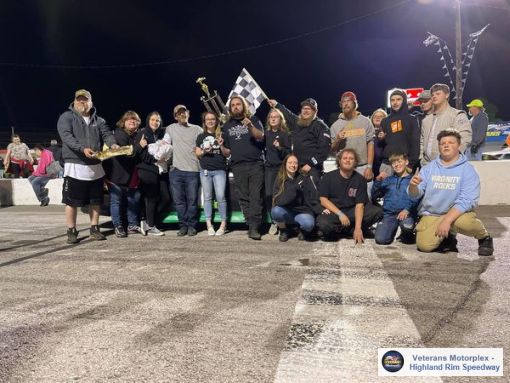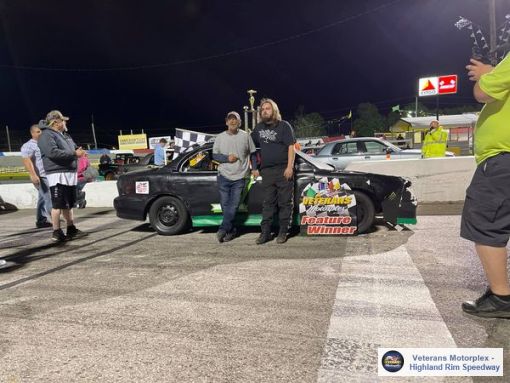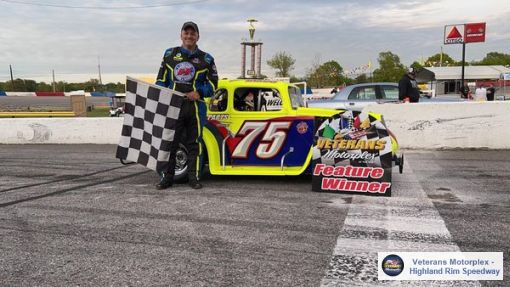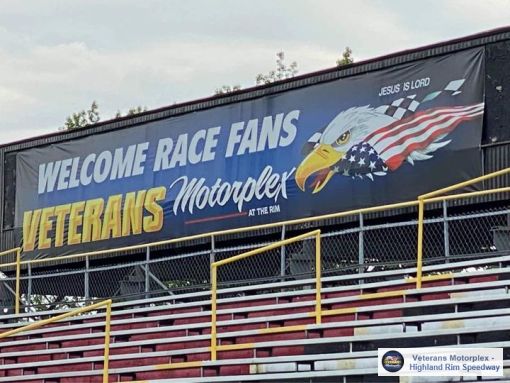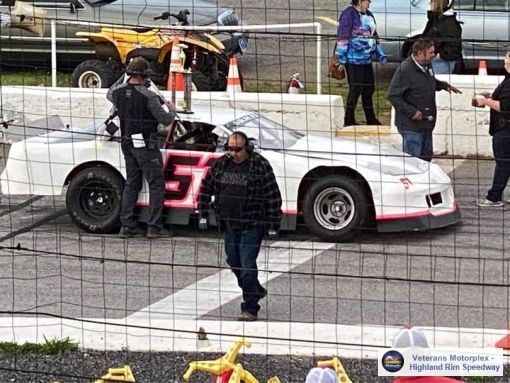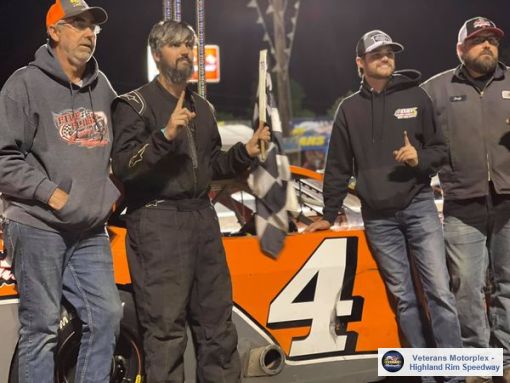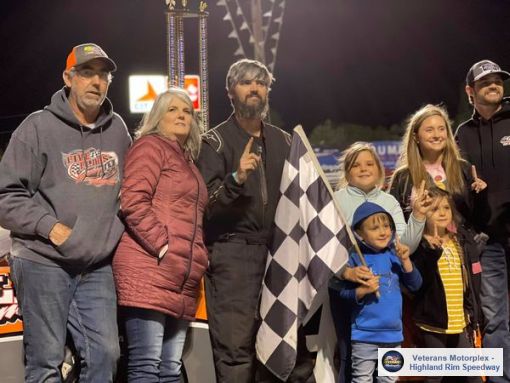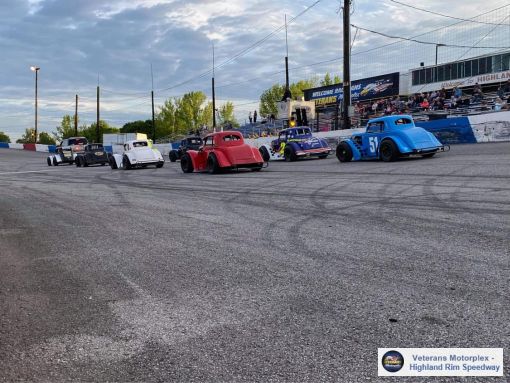 VIDEO: 17 Acre Brandon Frank Proposal Could Bring Housing/Fine Dining/Entertainment And A Hardware Store To Greenbrier
"I want the community's buy-in first."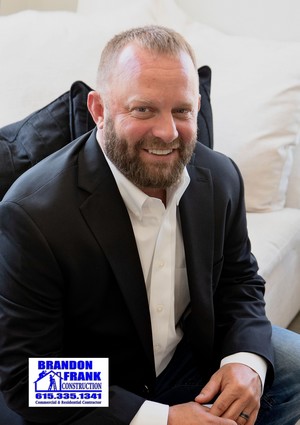 GREENBRIER TENNESSEE: (Smokey Barn News) – In the wake of his work on  Greenbrier's new Town Square Commons, a project that brought ice-cream, food, and shopping, breathing new life into the heart of a city thirsty for local amenities, Brandon Frank of Brandon Frank Construction has set his sights on a new project.
Instead of going straight to the city's Board, Frank has decided to reach out to the community first. "I want the community's buy-in first," Frank said. Frank, a lifelong resident of Greenbrier says the project could bring sit-down dining, a hardware store, a sports complex, and homes to a 17-acre property off Hwy 41. READ MORE…

Vendor, Sponsor Applications Now Available For Greenbrier's 2021 Turning Of The Pig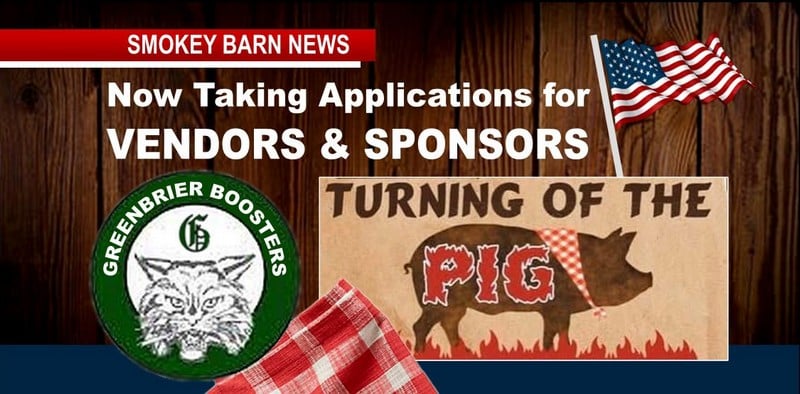 The Greenbrier Boosters will be hosting the historic Annual BBQ Festival known as "Turning of the Pig" again this summer and in an effort to make it bigger and better than ever, they have opened up the application process early for anyone interested in a vendor booth or sponsorship of this nostalgic family fun two-day event.
"Who's excited for Turning of the Pig? We're looking for sponsors and vendors! Applications for sponsors and vendors are now being accepted for 2021 Turning of the Pig on July 3rd behind City Hall!" says Jenn Houchin.
The annual festival is held behind Greenbrier City Hall and offers live country and gospel music, food, a dunking booth, carnival games and an array of local vendors selling everything from crafts to Greenbrier memorabilia. The Historical Society traditionally sells homemade ice cream and fresh squeezed lemonade.
Traditionally Boston butts/pulled pork is slowly cooked on a huge open fire pit throughout the evening on July 3rd. The pork and family picnic packs are ready for sale by 6 AM the morning of the fourth.
Greenbrier's Independence day parade usually begins at 10 a.m. in the Greenbrier Elementary School parking lot and travels south towards the Greenbrier High school.
The event is free to attend, but the funds from the Turning of the Pig pork sale is the biggest fundraiser of the year and helps to meet all the needs of the Greenbrier High School Marching/Concert Band program.
So, if you would like to participate as a vendor or sponsor in this annual fun-filled family event this fourth of July, you are encouraged to email [email protected] to receive an application.
*All vendor applications are subject to approval.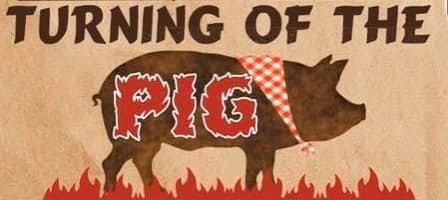 Southern Gospel Sing At Greenbrier's Calvary Baptist Church
Everyone is invited to come out Sunday, May 16th at 10 AM to listen and join in song to some great Southern Gospel music by artist and songwriter Mark Lanier.
Calvary Baptist Church is located at 2806 Hwy 41 South in Greenbrier, TN. (MAP)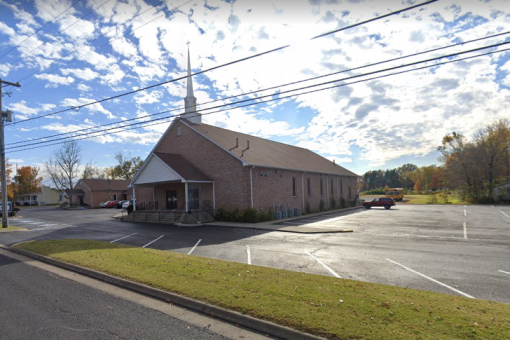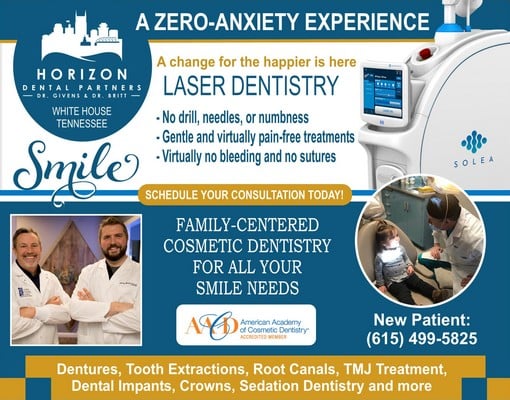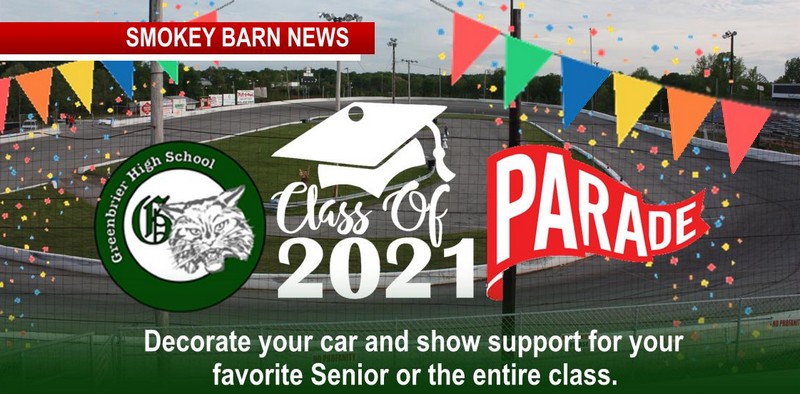 MAY 18: Greenbrier 2021 Senior Parade Hosted By Veterans Motorplex
By popular demand, on Tuesday, May 18th from 6:30-8 pm, the Greenbrier High School class of 2021 will be honored with a "Senior Parade" hosted by Veterans Motorplex at the Rim (Highland Rim Speedway) located at 6801 Kelly Willis Road Greenbrier, TN.
"As we are still in different times and because we all had so much fun doing this event last year!" said event organizer Stephanie Hamilton. "We are again having the Senior Parade for Class of 2021!,"
Decorate your car and come out to Veterans Motorplex, show support for your favorite Senior or the entire class. Click here to see last year's parade recorded LIVE on Smokey Barn News.
The community is invited to attend. Seniors will be standing in the infield of the track in their cap and gowns while, parents, friends, and family can drive one lap around the track to honor our seniors. (Everyone can drive through. It is open to the community.)
Seniors will need to arrive by 6:15 pm and no later than 6:30 pm. The parade will start at 7 pm and end at 8 pm, but we will try to accommodate every car.
All decorations are optional and welcome if you would like to hold a sign or decorate your vehicle to honor our seniors.
Help us show the class of 2021 some love!!
Additionally, donations will be taken for disk jockey and local celebrity Johnny Gardner (AKA DJ Johnny) who is home recovering following a stroke due to Covid last August.
Full STORY Look for the donation bucket as you enter the track.
An extended invitation to all Robertson County Schools
NOTE: The staff at Veterans Motorplex would like to congratulate all Robertson County Seniors of class 2021 and offer the availability of the track to all high schools for a graduation parade. For scheduling options email [email protected] for more info or call (615) 643-8725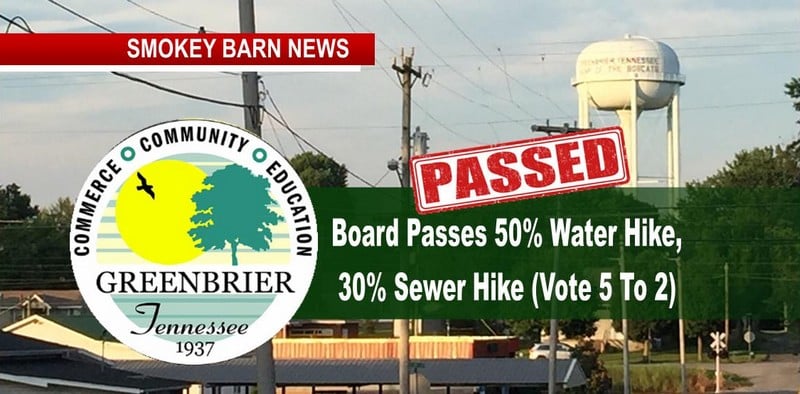 Greenbrier Water/Sewer Hike Passes 5-2 Monday
GREENBRIER TENNESSEE: (Smokey Barn News) – On Monday, following an initial vote and a review of a 42-page report by RateStudies, the city of Greenbrier passed (on final reading this week) rate increases for both water/wastewater.
In the meeting, held on May 3, FULL VIDEO HERE Greenbrier passed the increase on the water rate by 50% and the wastewater system by 30%.
Jeff DeLong and Steve Higdon were the only two Alderman on the board that voted no on the measure so it passed on its first reading back on April 15 and the second and final reading on Monday of this week.  The new rates will go into effect on June 1st, 2021. READ MORE…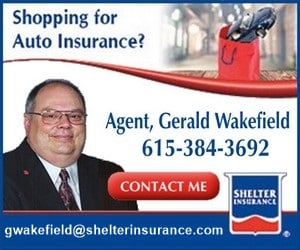 CITY OF MILLERSVILLE
The Millersville Police Department is accepting applications for police officers.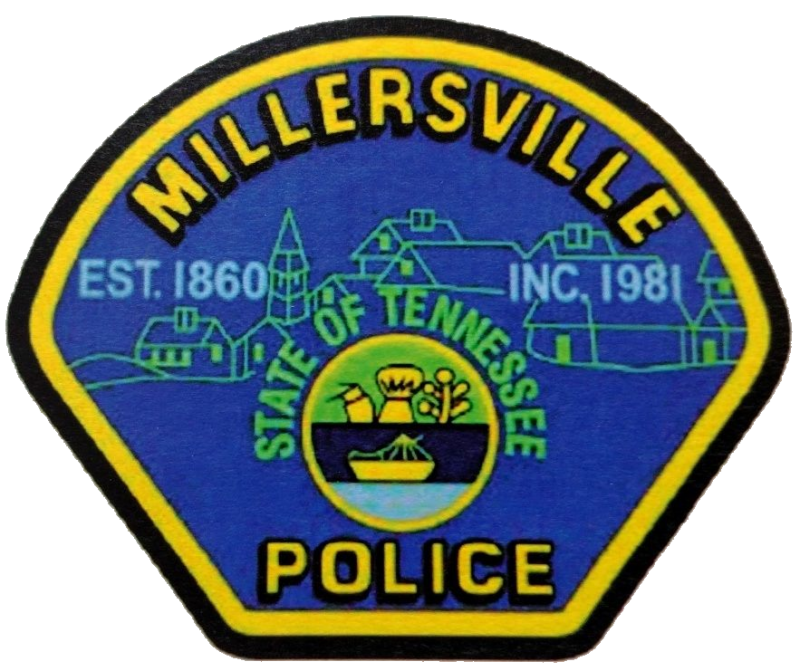 SPECIAL REQUIREMENTS:
Possession of an appropriate driver's license valid in the State of Tennessee. P.O.S.T. Certification must be obtained within six months of employment. Must meet Minimum Standards Law (TCA 38-8-106) requirements. Must be a citizen of the United States, at least 21 years of age and meet the physical, psychological and criminal records and other standards for the assignment established by the Police Department.
Job Type: Full-time
Apply online or at Millersville City Hall, 1246 Louisville Highway, Millersville, TN 37072 Monday – Friday 9 a.m. – 4 p.m.


CITY ORLINDA, TN
May 21st: Free Ladies Luncheon At The Byrum-Porter Senior Center

May 21st 12 noon – Boxed luncH
Entertainment by Sharon Robinson & Melanie Trotter
——Gifts & prizes——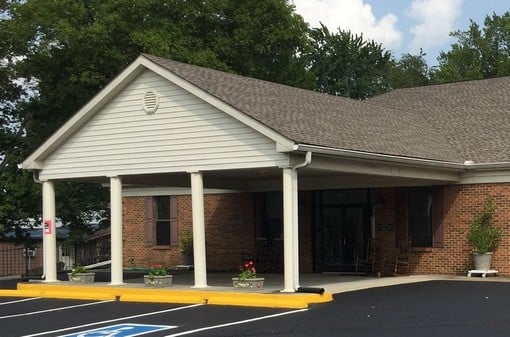 (ORLINDA, TN) Puritan Products – Robertson County Sheriff's Office Thank you Cianbro for having #SheriffMichaelVanDyke out to visit Puritan in Orlinda.
Sheriff Van Dyke was excited to learn about the new company, and discuss what law enforcement services the Sheriff's Office offers.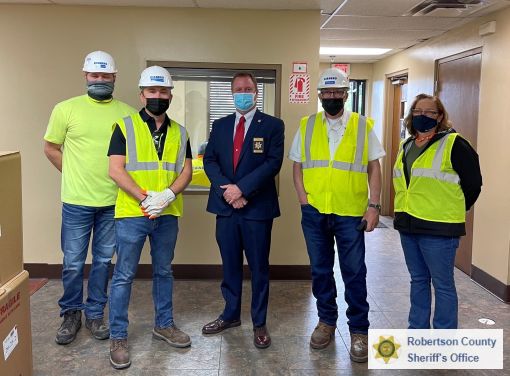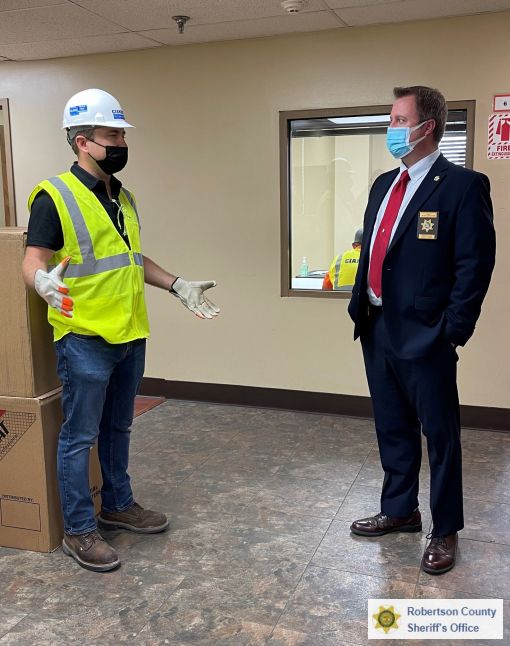 More About Puritan Products coming to Orlinda….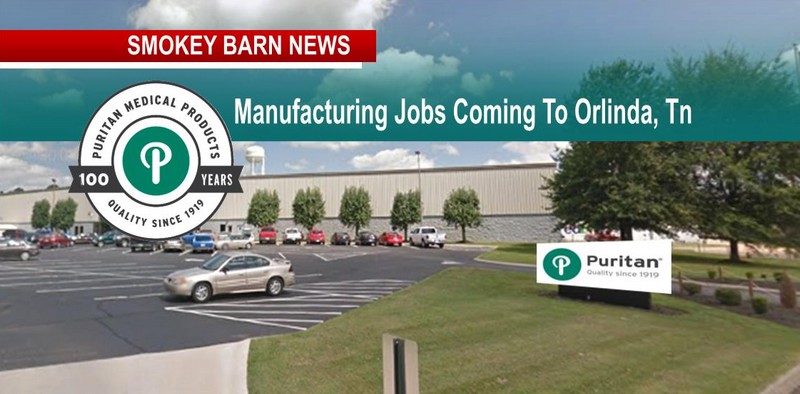 Coming To Orlinda: Multi-Million Dollar COVID Swab MFG Facility 
ORLINDA TENNESSEE: (Smokey Barn News) -Guilford Maine bassed Puritan Medical Products, a manufacturer of single-use products for the healthcare, diagnostic, forensic, critical environment, food safety, and drug manufacturing industries will receive up to $146.77 million from the Department of Defense to open up a new production facility in Orlinda Tennessee, according to the defense department.
On March 26, 2021, the Department of Defense (DOD), on behalf of and in coordination with the Department of Health and Human Services, awarded a contract with a not-to-exceed value of $146.77 million to Puritan Medical Products to increase domestic production capability of foam tip swabs used in critical COVID-19 diagnostic tests. READ MORE…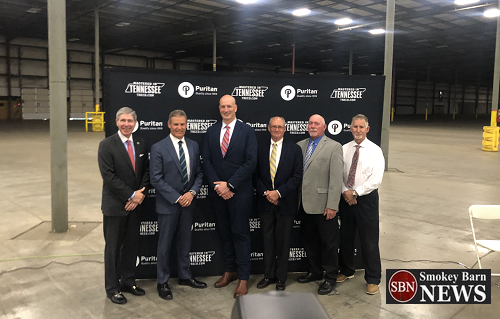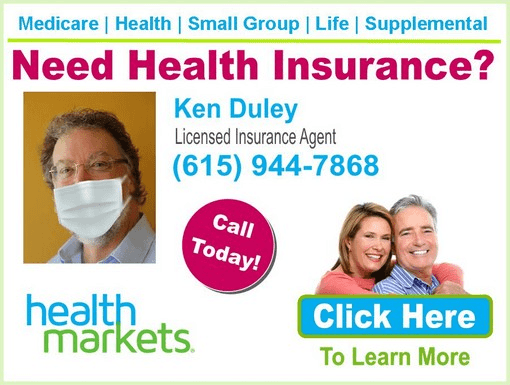 (Orlinda, TN) Byrum-Porter Senior Center – This trip is a little closer to "home", but so many of us would prefer for someone else to do the driving!
There is a lot of bang for your buck on this one too! Share this with some of your church groups that have been wanting to go. We would love to have them.
5 Days – 4 Nights
Sep 13 – 17, 2021
$614 pp/Double Occupancy
This Tour Includes:
Motorcoach transportation
4 nights lodging in the Cincinnati area
8 meals: 4 breakfasts and 4 dinners
Admission to the Stunning – ARK ENCOUNTER!
Admission to the Famous CREATION MUSEUM
Admission to the NEWPORT AQUARIUM
BB RIVERBOATS SIGHTSEEING CRUISE along the Ohio River

CITY OF PORTLAND, TN
The City of Portland, TN – Annual Strawberry Festival a big success!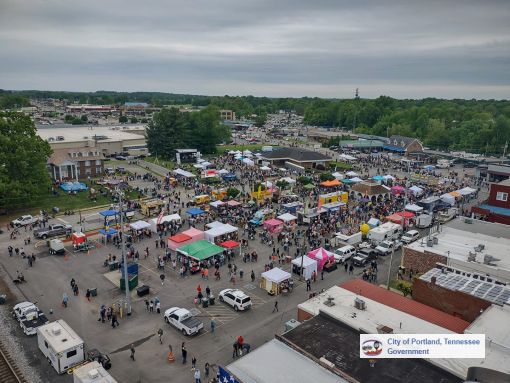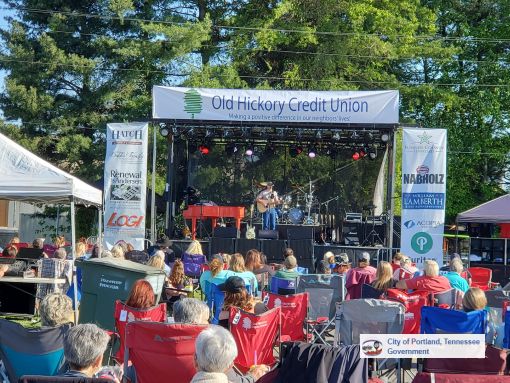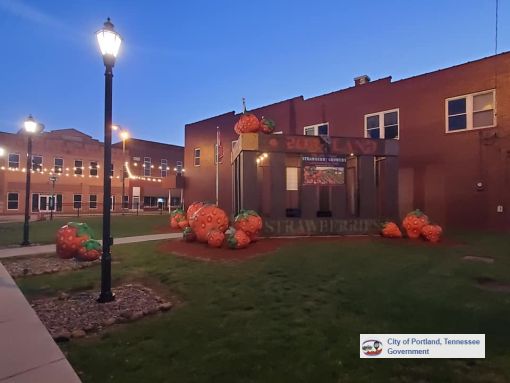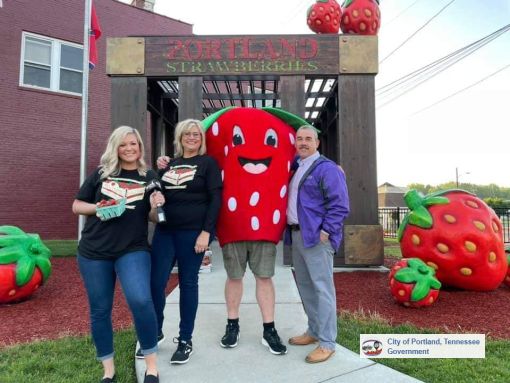 Portland TN Fire Department Push-up competition results at the Strawberry Festival: The winners for this year's competition are as follows:
Over 30 – Alexi Audeev (in photo) and Jessica Nuchols
Under 30 – Colin Lamberth and Kaitlyn Matthews
12 to 17 – Will Napier and Hannah Young
Under 12 – Peter Audeev and Alexis Myers
Overall – Alexi Audeev with 124 push-ups
* Winners will be notified when T-Shirts are ready. Thank you to all who participated. #middletnstrawberryfestival #portlandtnfire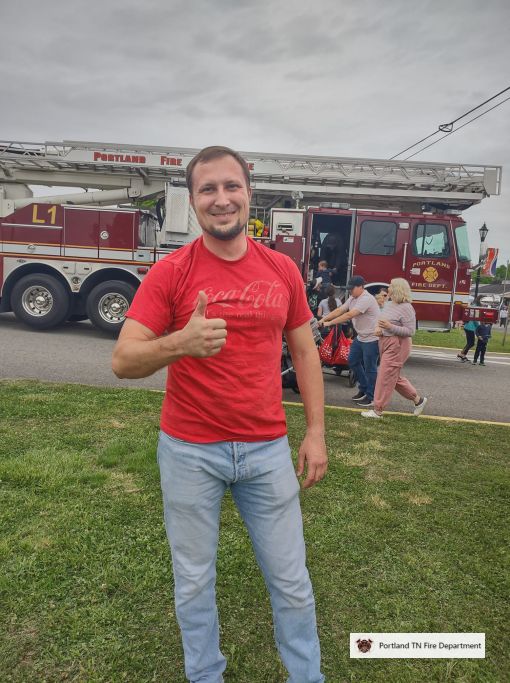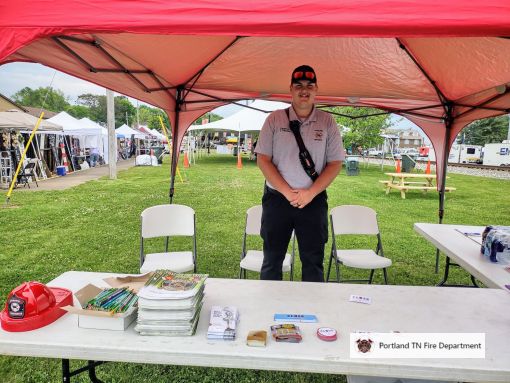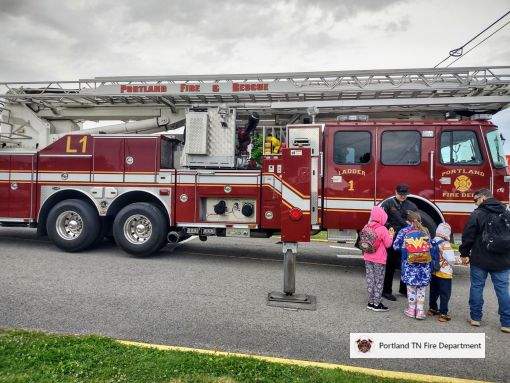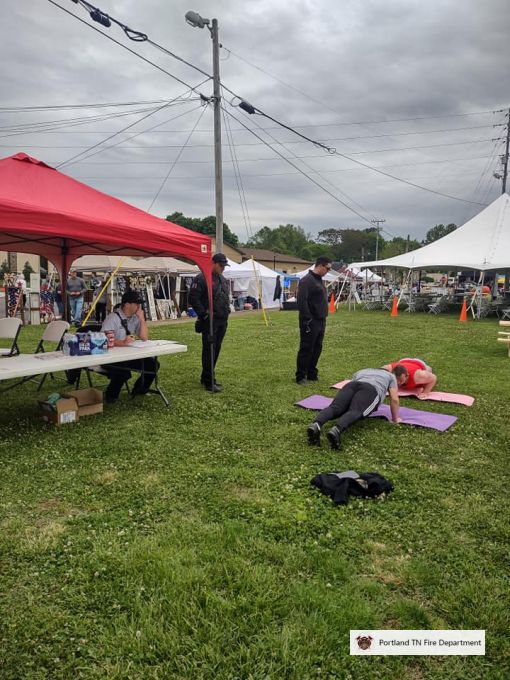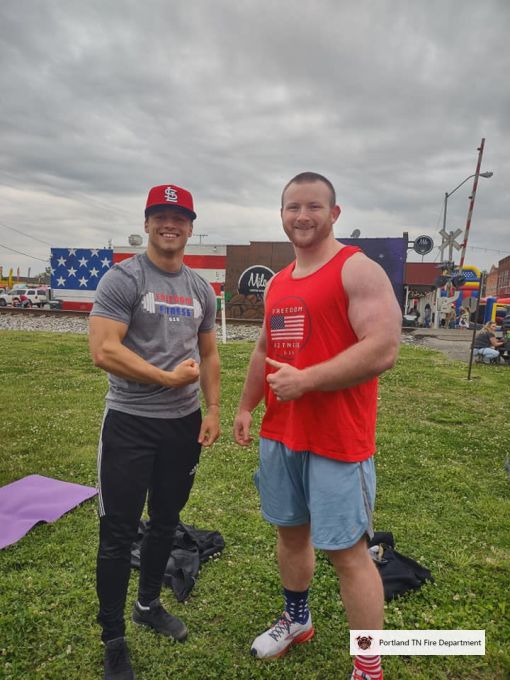 Please, help us congratulate FF Chris Shoemaker on earning his Bachelor of Science in Fire Administration from Columbia Southern University.
FF Shoemaker graduated Magna Cum Laude with a final GPA of 3.90. Awesome job! #portlandtnfire #CSUedu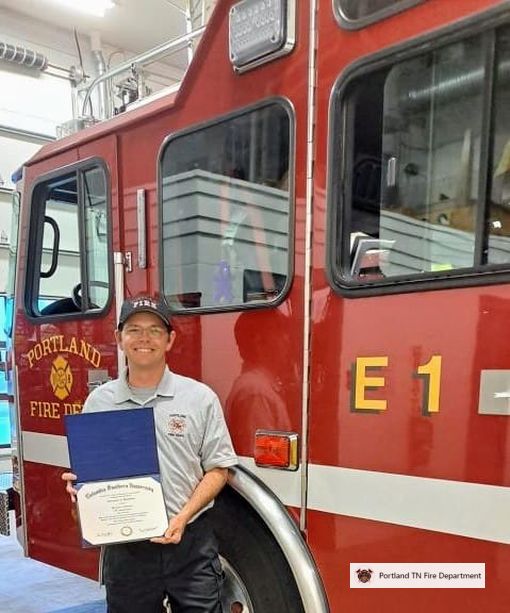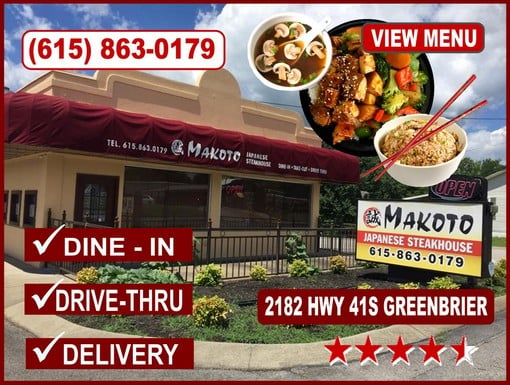 (PORTLAND, TN) Saturday Nights… Car, Motorcycle & Truck Show
Bring your classic cars, trucks, motorcycles and everyday car and SHOW them off on Main Street under the lights in Portland, TN on Saturdays from 5:00PM to 9:00PM. First Saturday in April through the last Saturday of October.
Address: 125 Main St. Portland, Tn 37148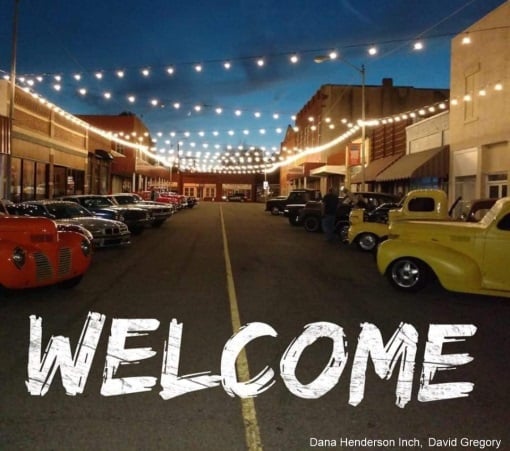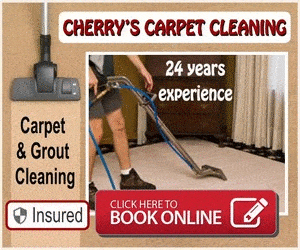 CITY OF SPRINGFIELD, TN
(SPRINGFIELD, TN) LAUNDRY LOVE! Do you have trouble getting all your laundry done? We'd like to help. Come in for a FREE laundry day.
Our next Laundry Love day is set for Friday, May 21st – first loads in at 8am, last loads in at 11am. This free laundry day is available to anyone in need.
If you're able to join as a volunteer in May or any other month please email: [email protected], phone: 615-780-2511, or stop by the RC United Way office at 100 5th Avenue, Springfield, TN 37172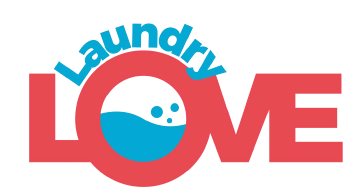 When: 3rd Friday each month
First loads in at 8:00 a.m. last loads in at 11!
Where: Sister's Coin Laundry (in the Big Lots/Belk Plaza),
Memorial Blvd., Springfield
What: Only need to bring us your clothing and bedding for washing – we supply the volunteers, all the detergents, dryer sheets and new plastic bags to put your freshly washed laundry in.
2021 Dates*:
MAY 21ST, JUNE 18TH, JULY 16TH,  AUGUST 20TH, SEPTEMBER 17TH, OCTOBER 15TH, NOVEMBER 19TH, DECEMBER 17TH
For April's Outreach:
We had 12 volunteers. Our volunteers washed, dried and freshly bagged 792 loads of laundry. A labor of love for sure!
Community Support:
We had a very nice donation of laundry detergent, dryer sheets, and quarters/cash from Barren Plains Baptist Church women's and children's groups.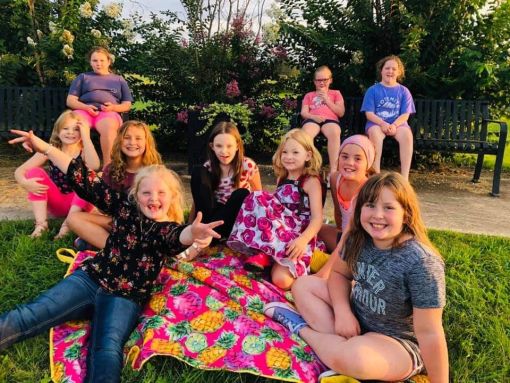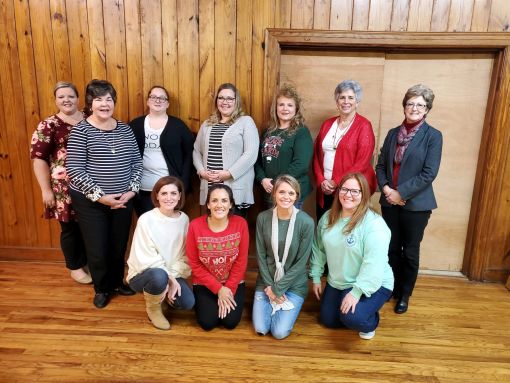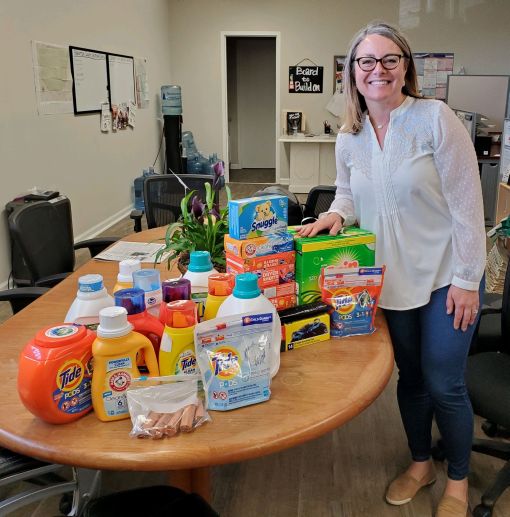 We also received a nice donation of laundry detergent and snacks from Mr. Lee DeMartini. Mr. DeMartini has also shared that he is eager to come back and volunteer with us – we look forward to having you soon!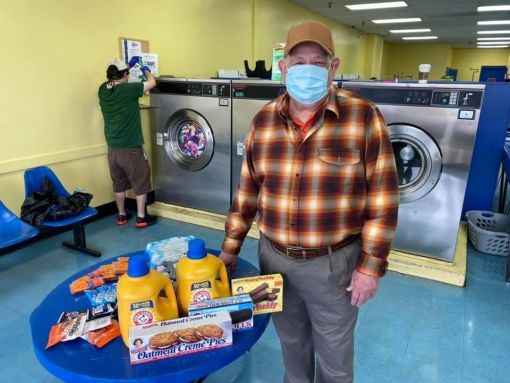 Spanish info for Laundry Love events…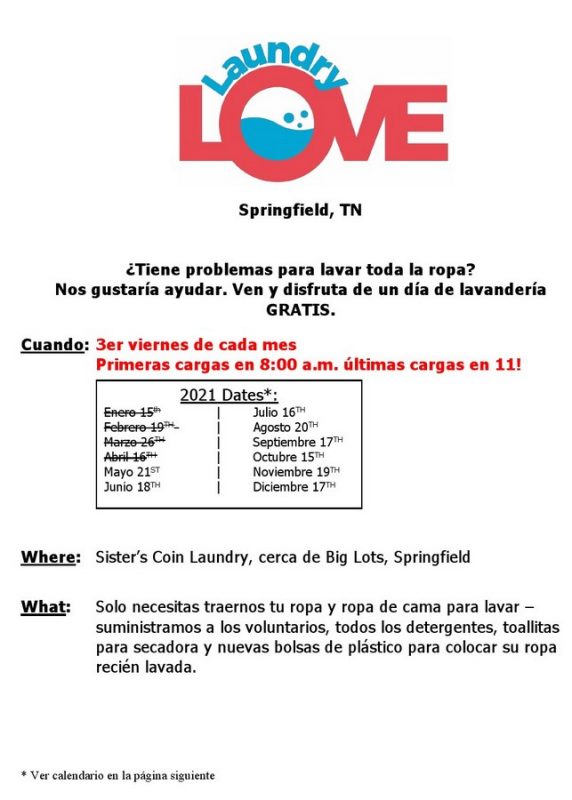 (SPRINGFIELD, TN) Robertson County Sheriff's Office Captain Charlie Clark was presented with an Honorary Rotarian Membership by the Springfield, TN Rotary Club!
Captain Clark attended Rotary with #SheriffMichaelVanDyke where he discussed the new Juvenile Service Division and our GREAT Summer Camp this summer!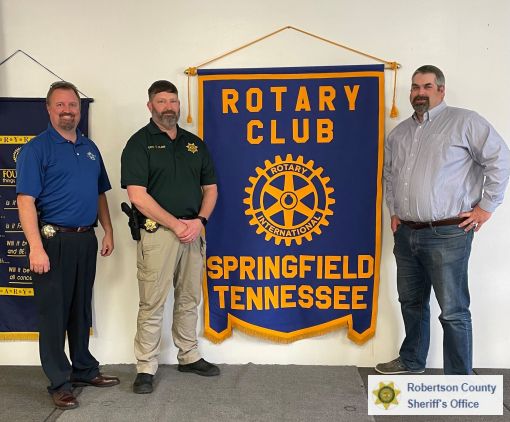 (SPRINGFIELD, TN) United Ministries Food Bank of Robertson County, TN Food Drive-thru helped many local families
In just under 2 hours on Saturday, our incredible group of 30+ volunteers from across our community worked collectively to connect fresh produce, dairy products, and various nonperishable pantry items to 744 individuals. That number represents:
*193 families
*433 adults
*311 children
We also had some special volunteers from Dayspring Academy's 5th grade class. They were very helpful, respectful, and had great work ethic.
Thank you to our volunteers and thank you to City of Springfield, TN Police Department for your vital role in keeping the traffic flowing and everyone safe!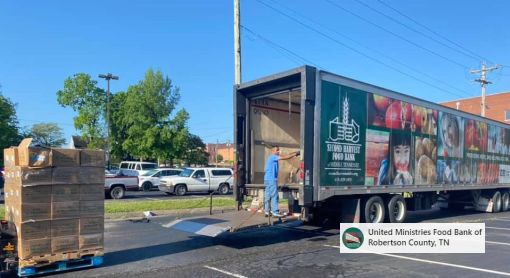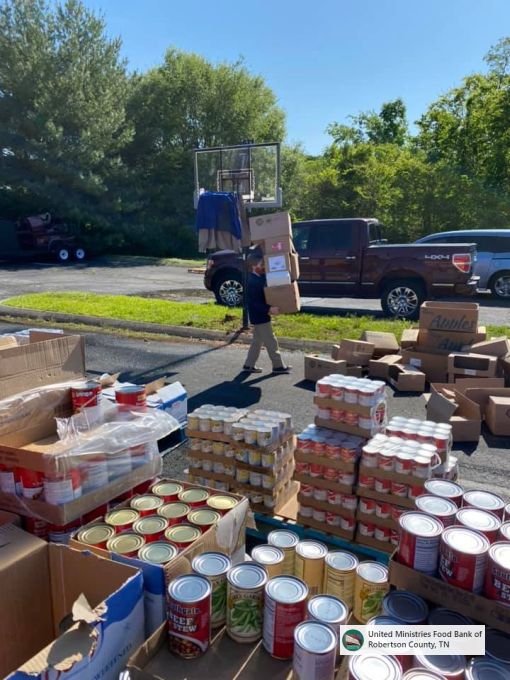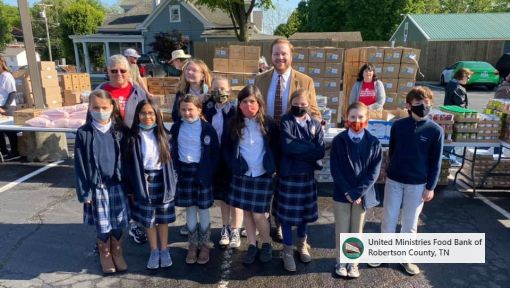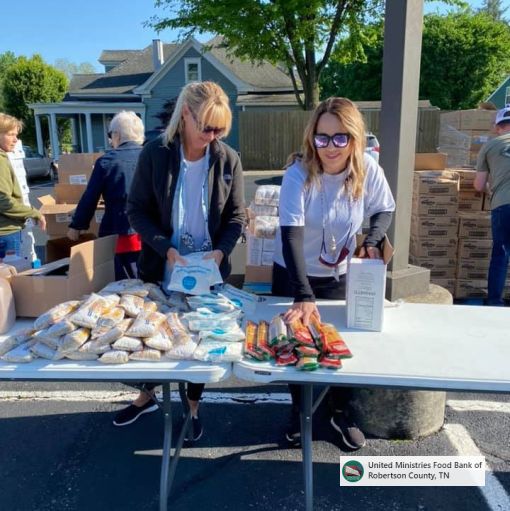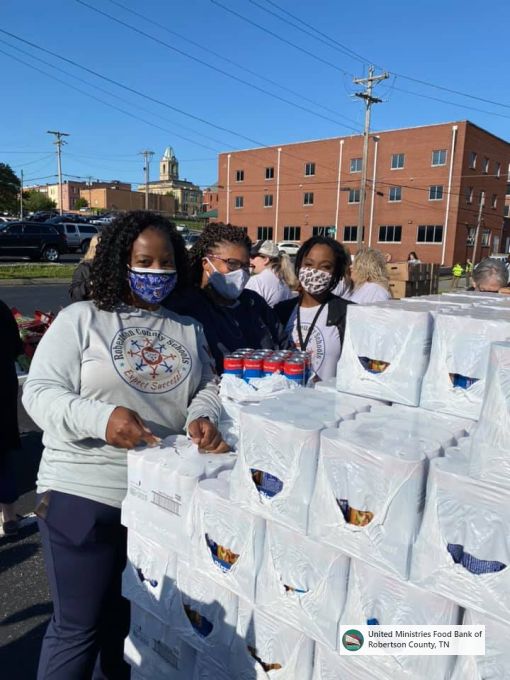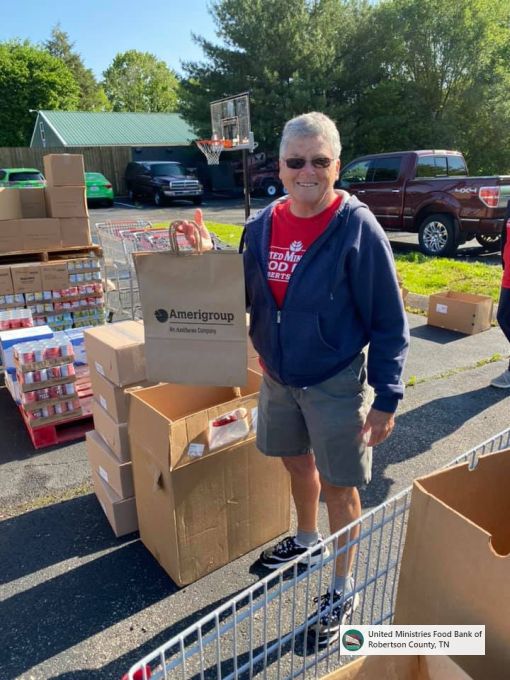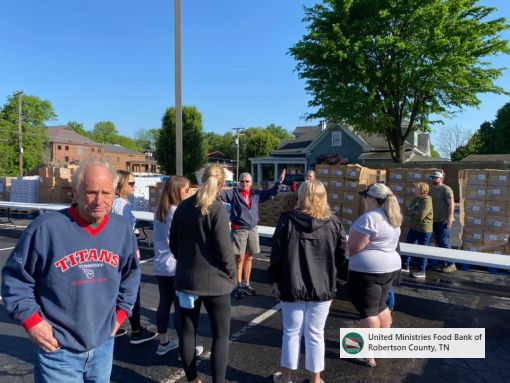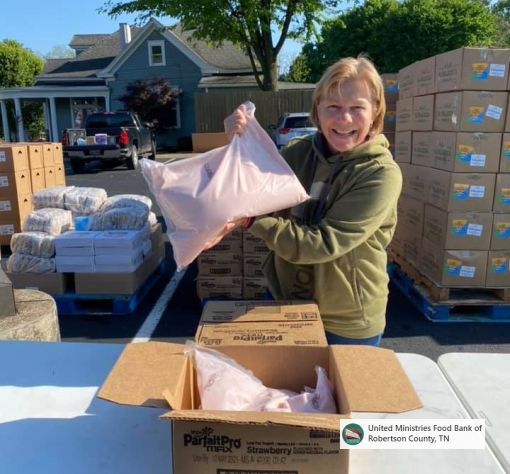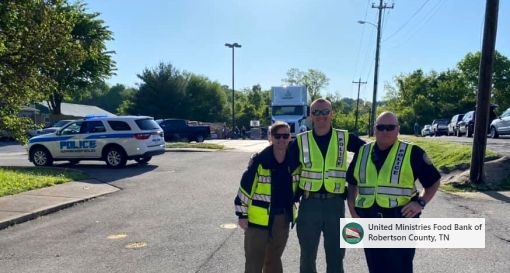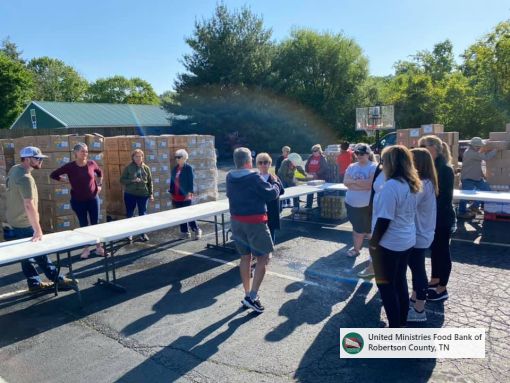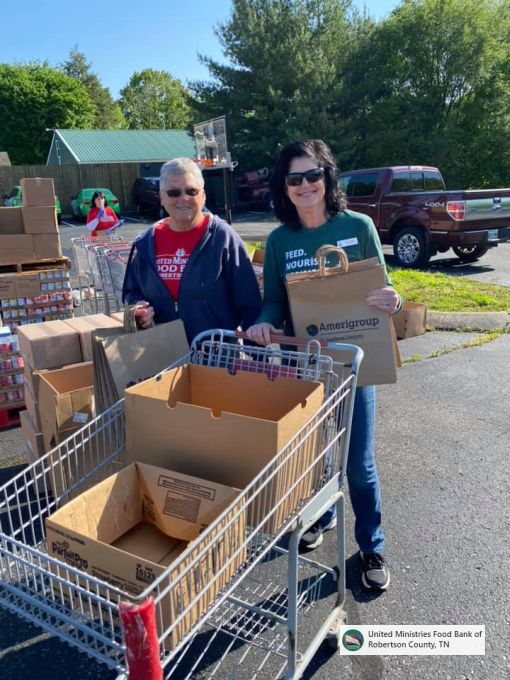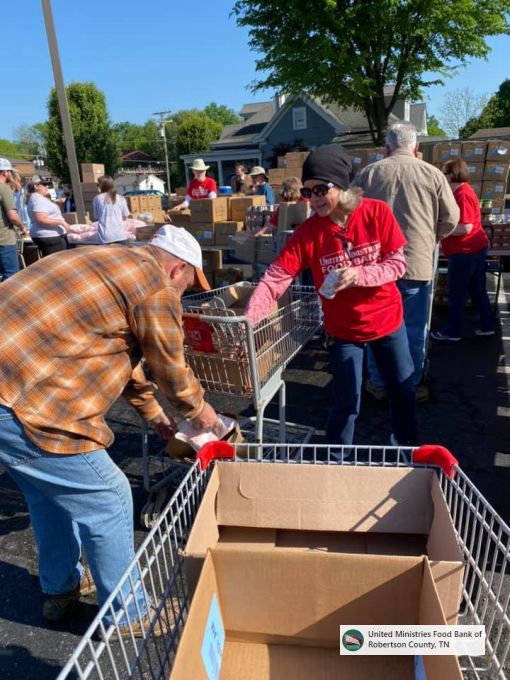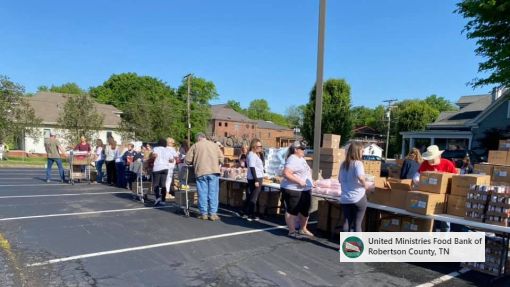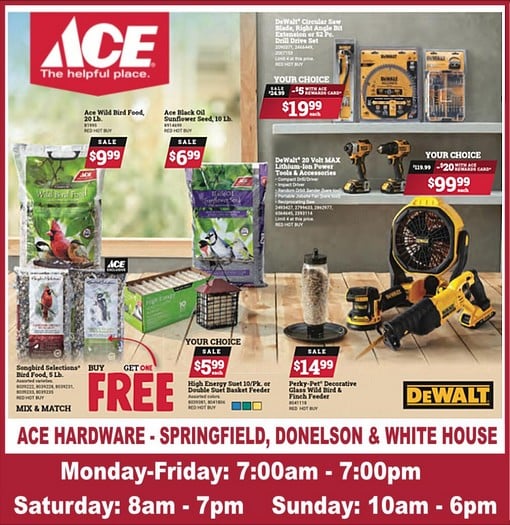 City of Springfield, TN – Please join us in congratulating Springfield Police Department's three new officers: Samual Lopez, Joshua Jones, and Noah Bradley.
Welcome to the City of Springfield and thank you for choosing to protect our city.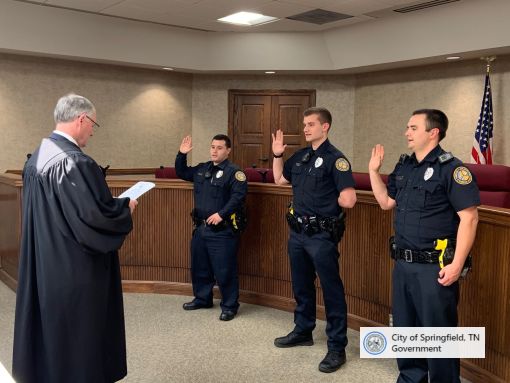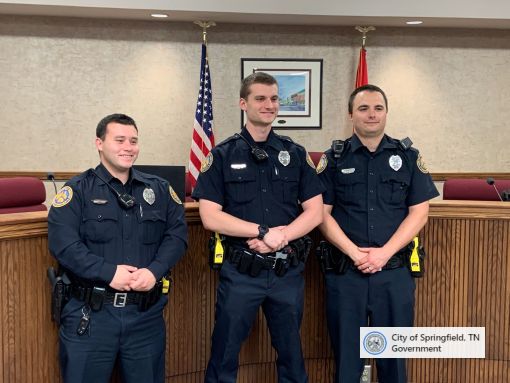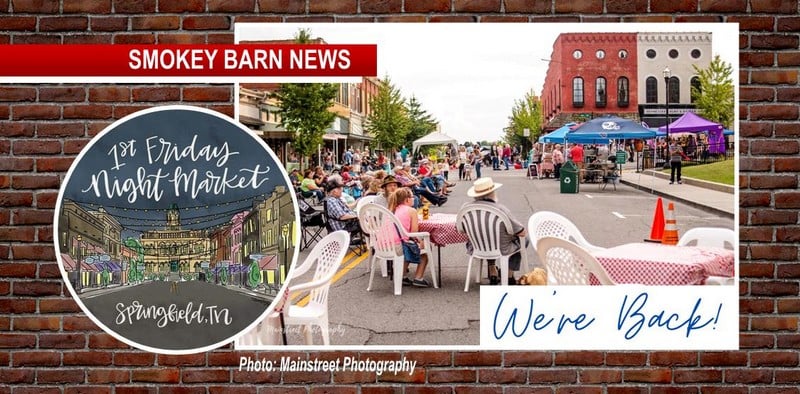 (SPRINGFIELD, TN) Fun On The Square Returns With Live Music, Food, Classic Cars & More In '1st Friday Night Markets' 
Last year at this time, we were announcing the cancelation of many community events due to the pandemic. However, with covid cases on the decline and vaccinations on the rise, ease of restrictions and the lifting of the mask mandate, many popular events and venues are being planned to return this summer all across Robertson County and middle Tennessee.
Back by popular demand, the 1st Friday Night Markets on the square in Springfield, TN are scheduled to return June 4, 2021 and run the 1st Friday each month through September 2021 from 6-9pm. (June 4, July 2, August 6, September 3)
The Historic Springfield Event Coordinators will be hosting classic cars, vendor booths of farmers, makers, crafters, artisans, etc., [no MLM], Kids zone and food trucks.
This is a FREE event and family/pet friendly!
Event Time: 6:00pm to 9:00pm
The 1st Friday Night Markets team will also be partnering with Springfield's Parks & Recreation Dept. again this year to bring you the "Summer Concert Series" with foot-tapping, head bobbin', movin' & groovin' live music during the event.
Sunset Concert Series (First Fridays On the Square) presented by the Springfield Parks & Recreation Dept.
June's Live Music: "The Fortunate Sons featuring Buzzy Poole and Dewayne Bellar" starts at 6:30pm (Bring your lawn chair and dancing shoes!)
• June 4: Buzzy Pool – Fortunate Sons
• July 2: Howard Decker
• August 6: Hotlanta – The Almond Brothers Tribute band
• September 3: The Jimmy Church Band
Vendors…
"We know it's been a tough season, which is why we're excited to offer incredibly affordable vendor booth rates for the 2021 season"
• Vendor booth (10×10) spot $5
• Vendor booth (10×20) spot $10
• Vendors booth spaces are limited.
Vendor applications are now open, click here. This is a great opportunity to showcase your goods or services!
About Historic Springfield Event Coordinators :
Our mission is to create awareness and community of the Downtown Springfield Historic Square, by hosting community events that will benefit and aid in the beautification of our downtown Square in Springfield, TN. All donations go towards our Historic Downtown area.
Historic Springfield Event Coordinators, Inc is properly chartered as a charitable non-profit corporation by the State of Tennessee and is approved by the Internal Revenue Service as a 501c3 organization. All donations are tax-deductible.
Check out the photo gallery of past events. So, pull off the car cover, bring the whole family, friends and the dog too. Hope to see ya there!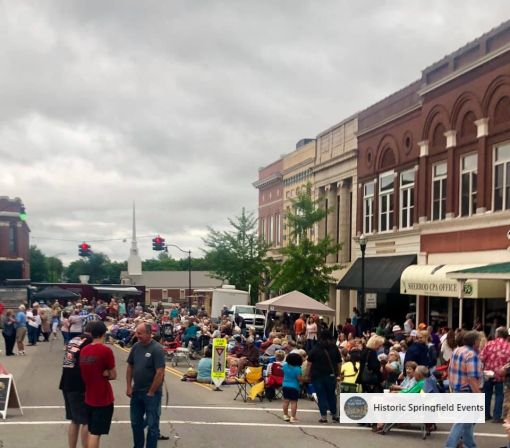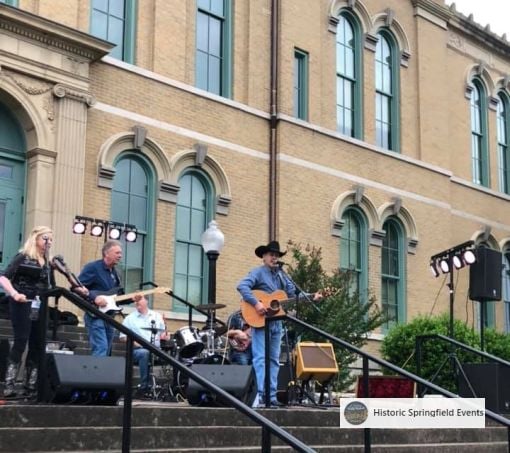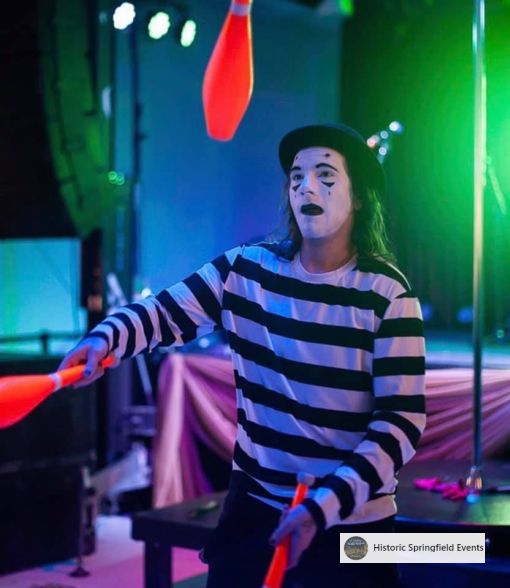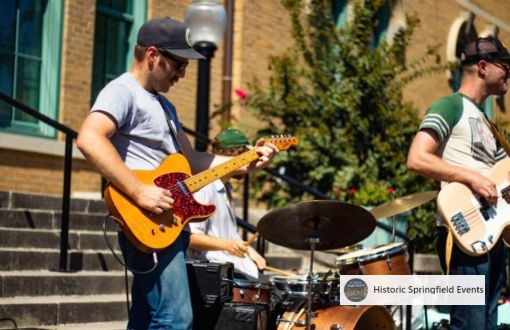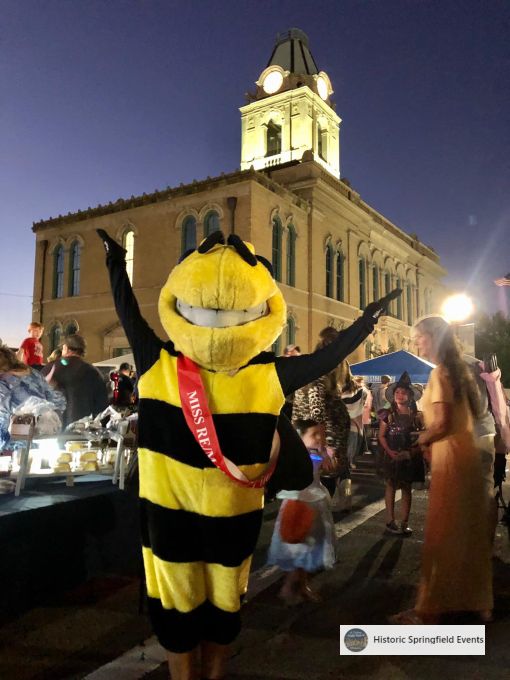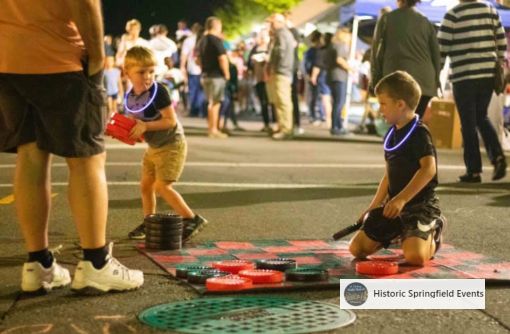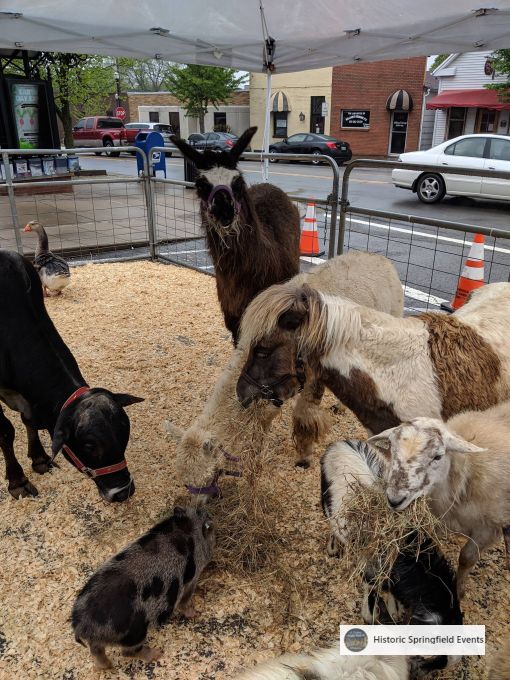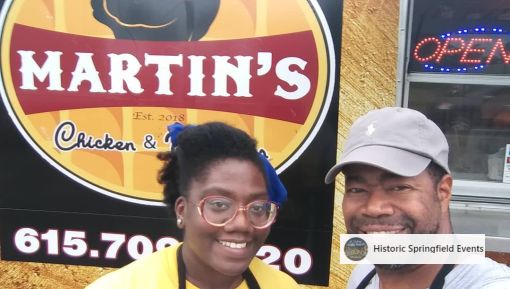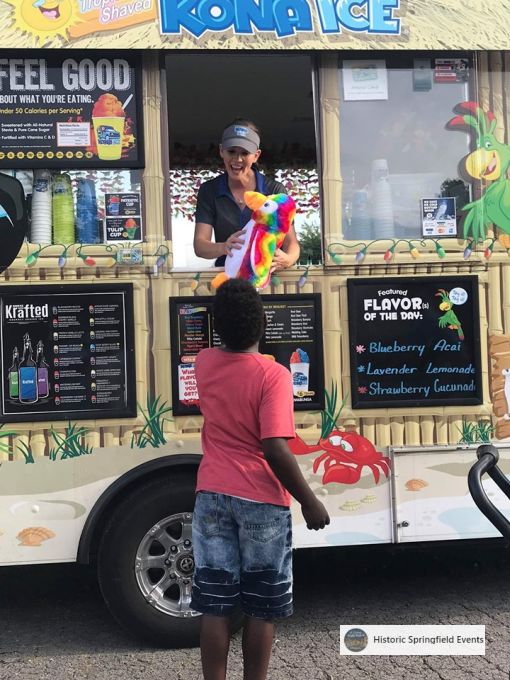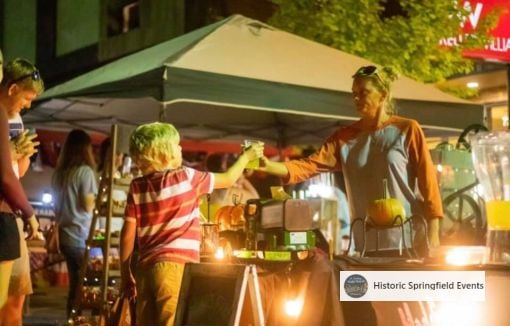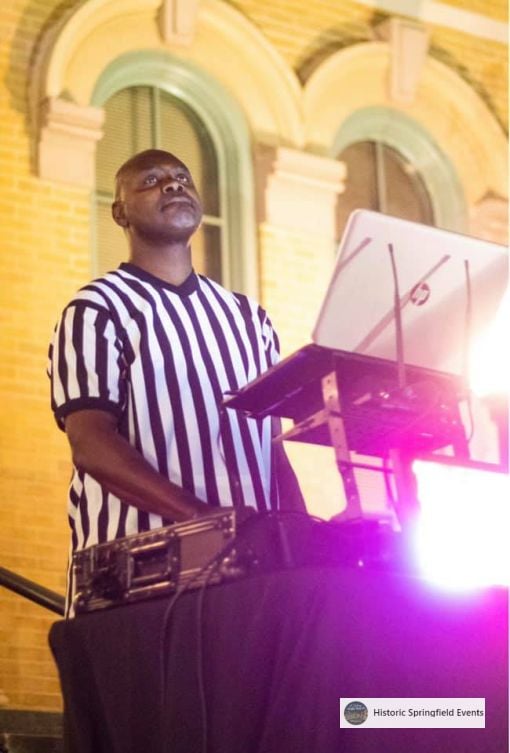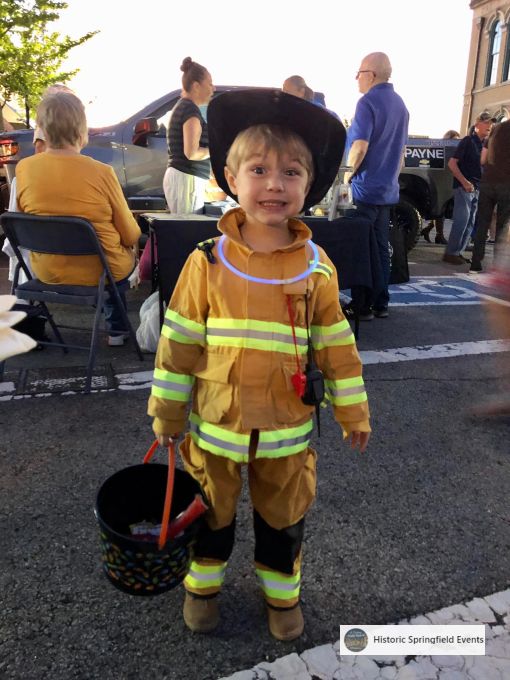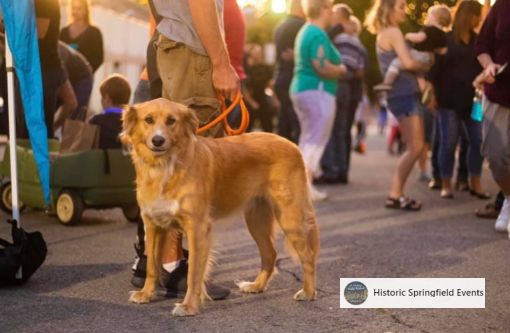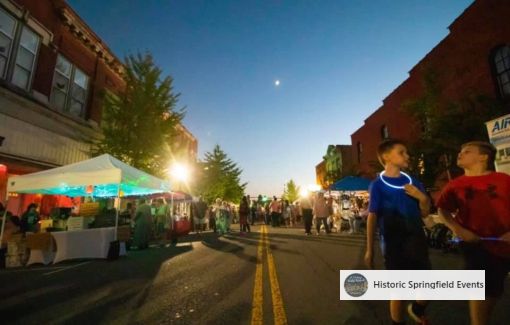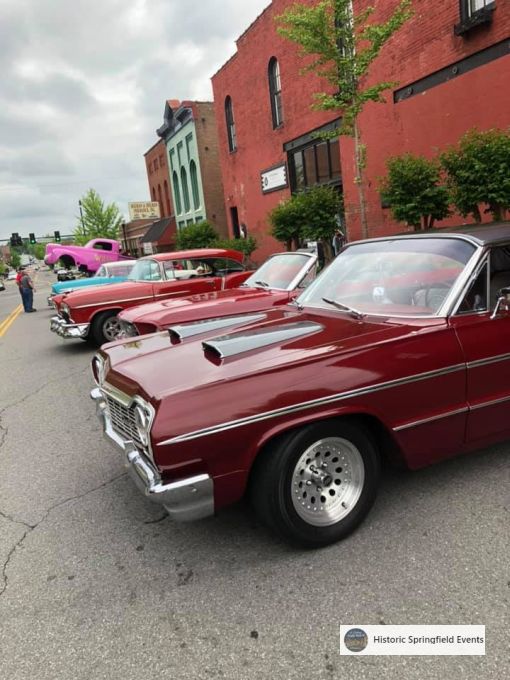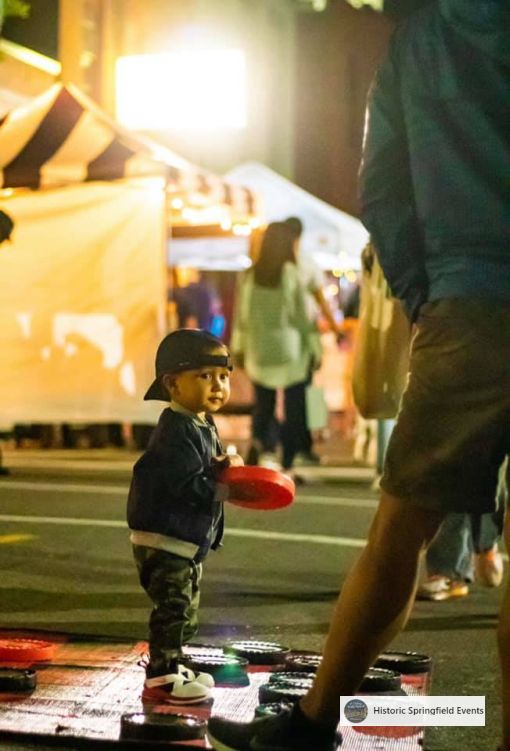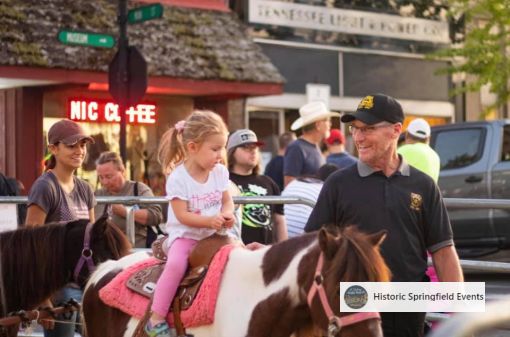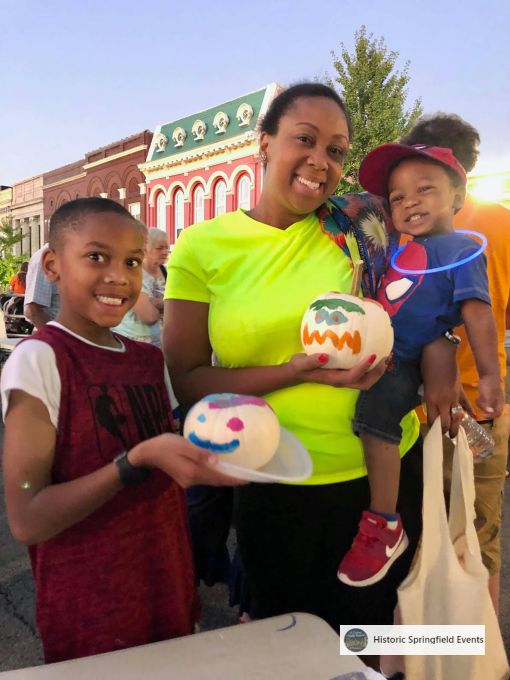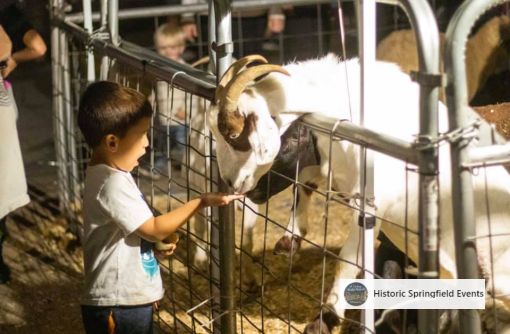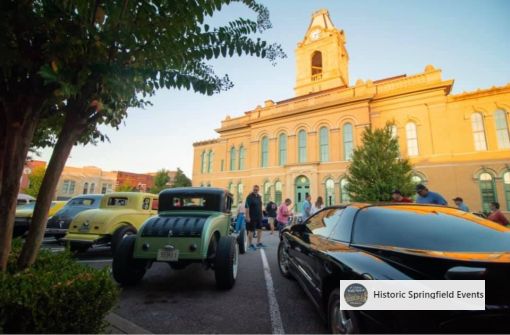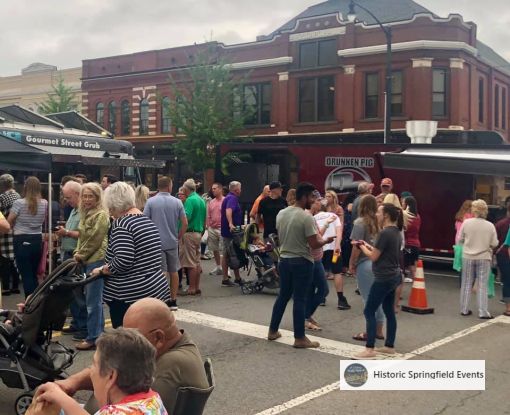 For more local upcoming events, check out the SBN Community Calendar. (Updated regularly) Don't miss any of the fun!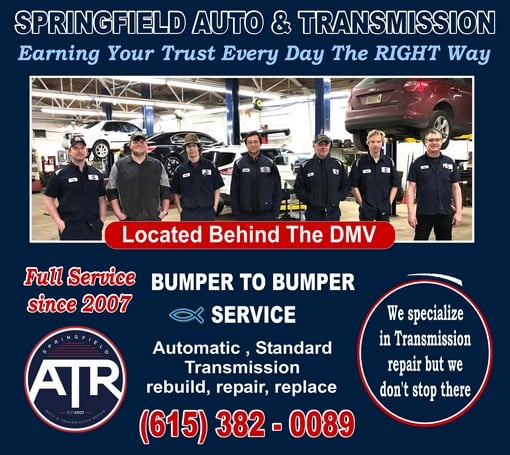 Springfield High School Congratulations to Caleb Chapman who signed his letter of intent to play basketball at Cleveland State Community College today!
We are all so proud of your hard work to make it to this next step. #excellenceinallwedo #yjp #gojackets #classof2021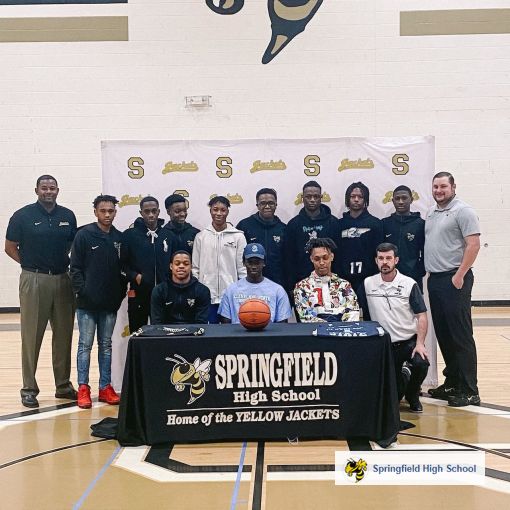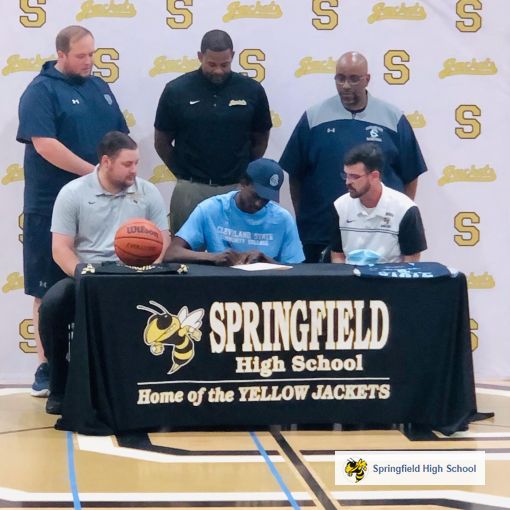 (Springfield, TN)  – Classic Tin Cruise-In Wednesday Evenings
"It's almost time for Cruise-In Season! Starting April 28th. Every Wednesday (weather permitting) Springfield!" Shelby Horner
Classic car Cruise-In for Springfield and the surrounding communities coming together, sharing and talking cars, trucks and bikes.
Family Fun!
Held every Wednesday, from spring till Halloween, Classic Tin Cruise-In will be in Springfield, TN. The classic car, truck, and bikes Cruise-In for Springfield and the surrounding communities coming together for some Family Fun!
Being held at 2008 Memorial Blvd, Springfield, TN, Between the Hardees and Burger King.
Any questions please call Shelby Horner at 615-336-2257 See Less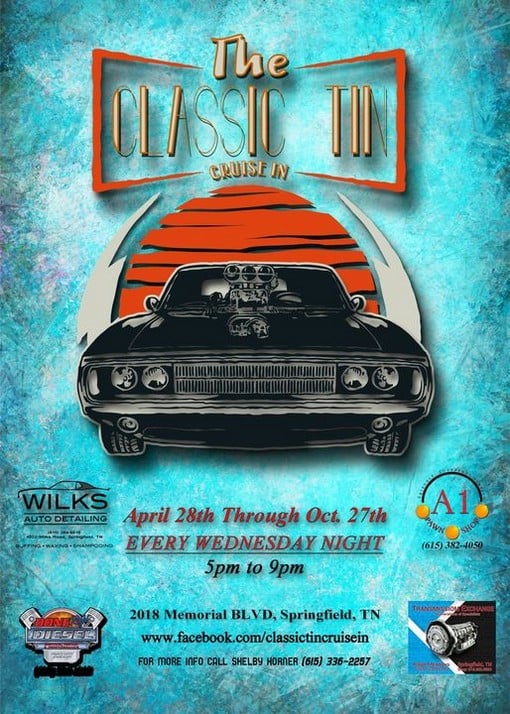 (Springfield, TN) The Robertson County Senior Center is back! Our doors are open to our Seniors again!
LOTS OF FUN ACTIVITIES FOR THE MONTH OF MAY!!! CHECK OUT OUR NEWSLETTER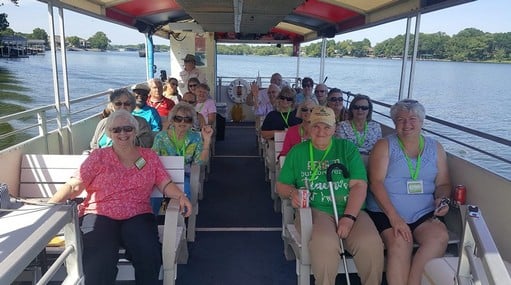 Our Operating hours will re main from 9:30am- 2:30pm. This allows adequate time to sanitize and prepare for activ ities.
We plan to add many activities in May like, our Harmonica class, another exercise class, etc. We also plan to start our "Out & About trips again!
WOO Hoo! Things are really looking up!
Can't wait to see your smiling face!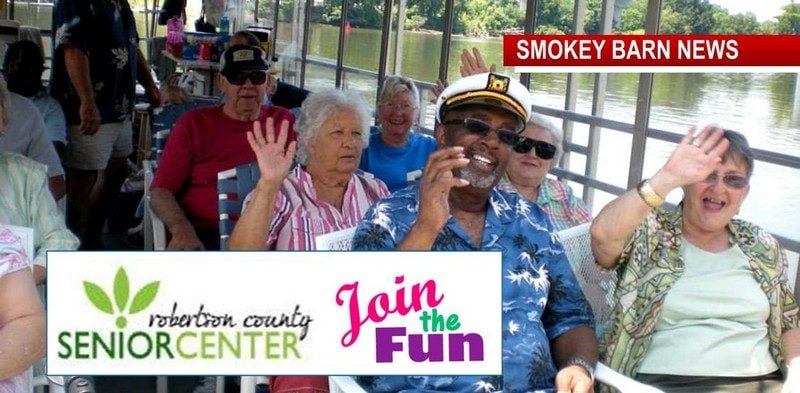 CHECK OUT OUR LATEST NEWSLETTER –> HERE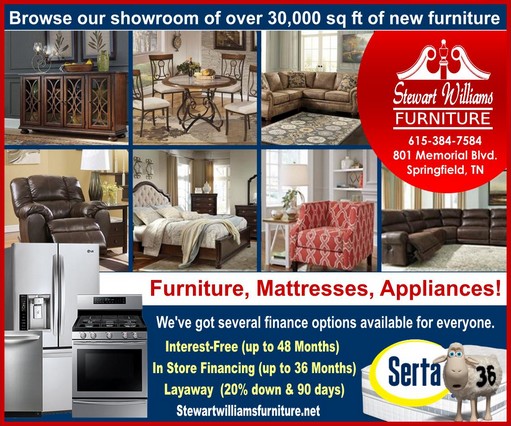 (SPRINGFIELD, TN) SATURDAY, MAY 15, 2021 – Full Throttle Monster Trucks By The Robertson County Fair, TN
When: Saturday, May 15, 2021 at 6 PM CDT – 9 PM CDT
Where: Robertson County Fairgrounds – 4635 US-41, Springfield, TN 37172 (MAP)
Tickets – Click Here
Pit Party 3pm to 5:30pm: (What is pit party? This is your chance to get up close and personal with the Trucks and Drivers. Take pictures, get autographs, MEET THE DRIVERS!!! Every Ticket includes a free pass to the Pit Party Courtesy of the Robertson County Fair!)
Event at 7pm
Trucks:
Predator
Nitro Menace
Jailbird
Dysfunctional
Never Satisfied
Don't forget to take a ride on the wild side!!! Ride the Predator Ride Truck!!! (Additional Fees Apply)

(SPRINGFIELD, TN) Robertson County Funeral Home was proud to sponsor "Donuts and Coffee with the Veteran's" on Wednesday, May 5th at Morningside of Springfield.
Air Force veteran, Betty Poole of Springfield, was our guest speaker. Mrs. Poole retired as a Lieutenant Colonel, after serving at several bases in the United States, England, and Germany. Her primary expertise of service, while in the military, was in the nursing field. The veterans enjoyed listening to Ms. Betty speak. Robertson County Funeral Home thanks her and all of the veterans for their service.
Photos: Tim  Harris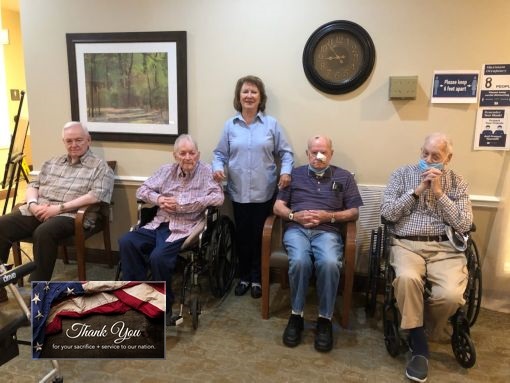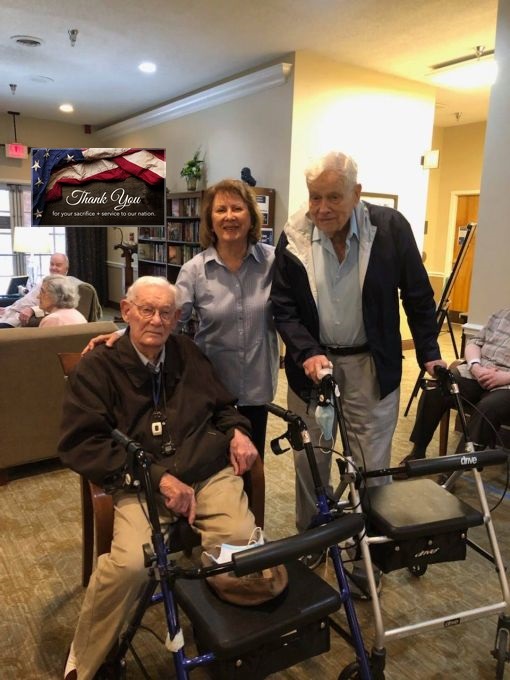 CITY OF WHITE HOUSE
White House Girl Scout earn Silver Award for Respectful Retirement of U.S. Flags
WHITE HOUSE, Tenn. – Eden Smith, a 14-year-old Girl Scout from White House, recently earned and received her Silver Award, the highest award a Girl Scout Cadette can achieve, during a ceremony at Nashville's First Horizon Park on May 8.
A member of Girl Scout Troop 1539 in White House, Eden spent the last year finishing a community service project where she educated the community on proper U.S. flag retirement as well as performing many dignified retirement ceremonies herself.
"The American flag is a loving symbol of our country and should be treated with respect at all times," said Eden. "Retiring worn flags properly and with dignity is important and we should all know how to treat flags properly."
To earn her award, Eden had to identify an issue in her community that she cares about, learn about it, and develop a project that will make a difference. She also had to work a minimum of 50 hours toward completing her project. Interested in U.S. customs and ceremonies, she wanted to learn more about how to correctly handle and care for our nation's symbol.
First, Eden learned about proper flag etiquette and retirement procedures. Then she taught classes on etiquette to her local Girl Scout Troop and wrote an informational article about properly retiring flags on writetheworld.com, where she received feedback from around the country. Then, she built a wooden trunk that she placed at White House City Hall as a drop-off point to collect worn flags needing to be retired. Eden also wrote and printed fliers she posted around town to direct citizens to the trunk.
"Throughout the project, I learned many things about proper flag display and retirement, like the importance of respecting the flag, how to fold it, and how to display and care for it according to the U.S. flag code," said Eden. "When a flag becomes tattered, torn, worn, faded, or dirty, it should be respected and retired in a specific way and replaced with a new one."
Throughout the project, Eden properly retired more than 75 U.S. flags.
"I'm glad I was able to learn about and bring awareness to my friends, family, and community," said Eden. "I now have a much greater respect for our flag and country."
– LTC Darrin Haas. Deputy Director – Joint Public Affairs Office
Tennessee Military Department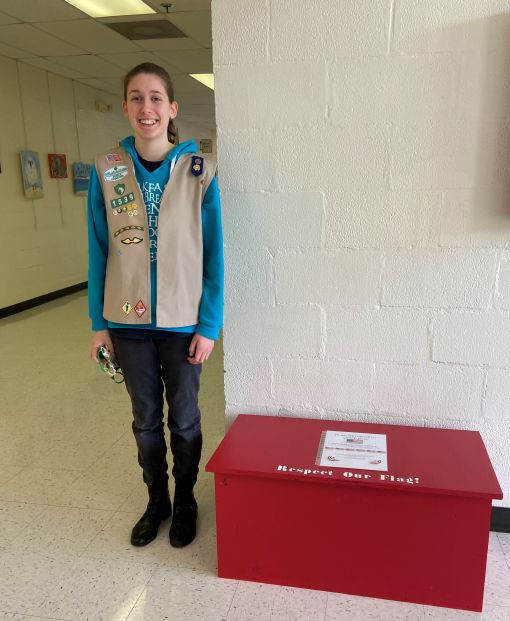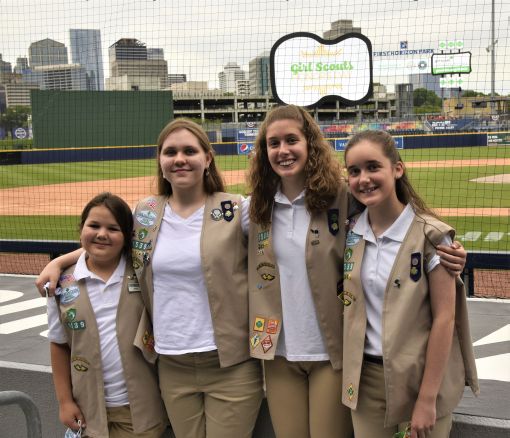 City of White House, Tennessee – Please join us on May 31st at 10:30 am in the auditorium of the Billy S. Hobbs Municipal Center for a ceremony honoring our fallen heroes. 
Memorial Day has come to mean the beginning of summer, a time for picnics and barbecues, and a holiday to gather around the family. That happiness and freedom, however, is a product of the real cause for the holiday: the sacrifice made by men and women who have fought and died for the freedoms and liberties Americans hold dear.
Memorial Day is a time to remember that the American way of life is not cheap but rather has been purchased by the lives and blood of so many who have sacrificed for us to live free and happily now.
#MemorialDay #MyWhiteHouseTN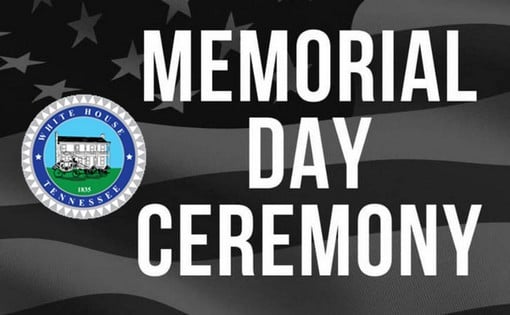 White House Community Volunteer Fire Dept. &  State Rep. Lowell Russell. – A big win for Volunteer Firefighters tonight!
"I passed HB0772 in the House of Representatives that will compensate volunteer firefighters $600 that complete their mandatory yearly in-service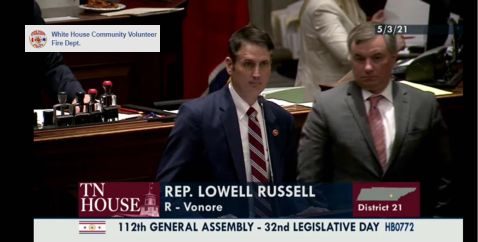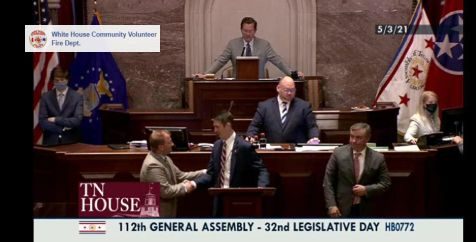 White House Monday Night Cruise-In – thru Oct. 25th 2021
(Monday Nights)
5:00 PM to 8:30 PM
Location: Tavern 76 Parking Area (Only)
520 Highway 76
White House TN, 37188
Contacts Wayne Maligin 615-566-7343 or Bob Boone 601-354-3604 (Tavem 76 Parking area is located in the parking area in front of the Tavem 76)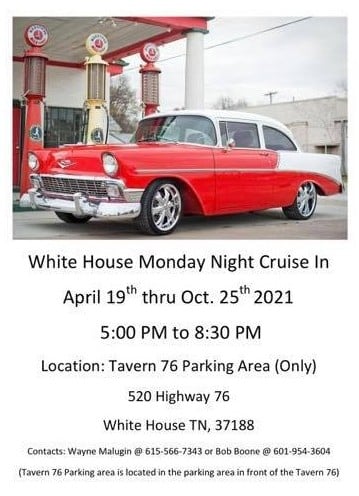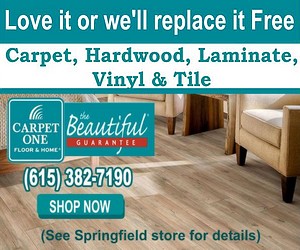 The City of White House Fire Dept. makes fire fighting look cool! 👨‍🚒🚒 🔥🧯 www.WhiteHouseTN.gov/Fire
#WhiteHouseFireDepartment #Firefighters #MyWhiteHouseTN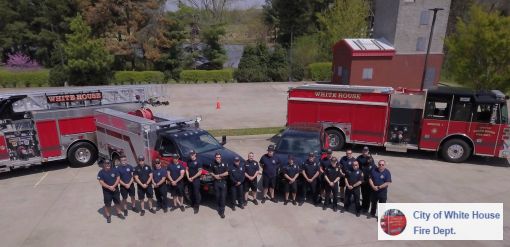 Saturday, May 15, 2021: Ice Cream Social & Silent Auction from 1-5 PM.
Bring a friend, join us for a free Ice Cream Social, and participate in a silent auction. All proceeds from auction to benefit the Tanzania Missions bringing Bibles and other vital supplies to the area this summer.
Prince of Peace Lutheran Church
4095 US, US-31W, White House, TN 37188
(615) 672-3300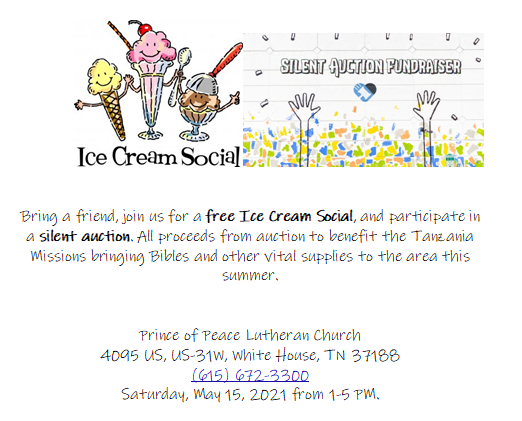 (WHITE HOUSE, TN) WEDNESDAYS!!,  Opening Farmers Market! – White House 
When: Wednesdays from 3:30 PM CDT – 7 PM CDT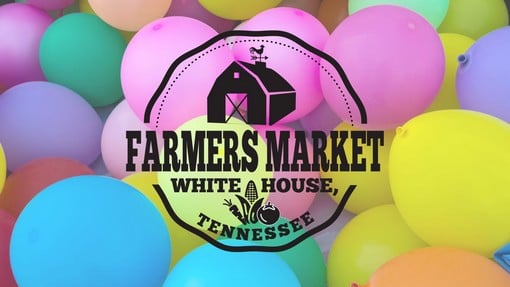 We are excited to announce that the White House Farmers Market is now accepting applications for the 2021 farmers market season!
Please visit our website at www.whitehousetn.gov/FarmersMarket to view the policies and procedures and fill out an application.
The NEW location for the market this year will be at the White House Municipal Park (located at 420 HWY 76)!
Spots will be limited this year, but we are hoping to have more than years past!
We look forward to a new and fun season this year!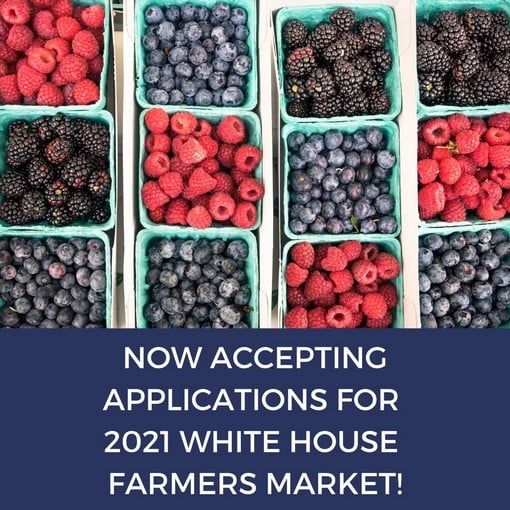 City of White House, Tennessee – SENIOR CENTER
Did you know that White House has a Senior Citizens Center that offers senior citizens lunch on Wednesday's for $2.50?
The meal includes a meat, vegetables, bread, and dessert. Reservations are required by noon on Monday.
Find out more HERE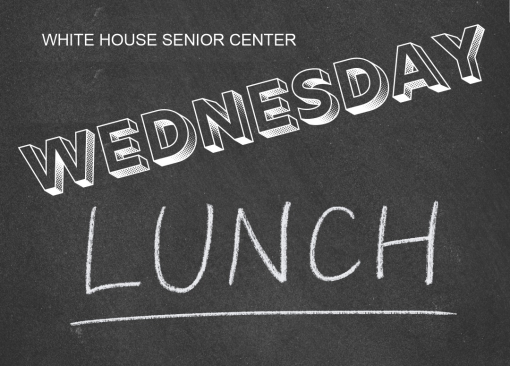 (WHITE HOUSE, TN) SENIOR CLASSES FOR THE YOUNG AT HEART! 
Introducing Fittercise, our new line up of fitness classes, a variety of fun and energizing workouts, suitable for all levels of fitness. Make friends and improve your physical health and mental well-being!
Class Description: (Giggle and Wiggles Work Out)
Tuesday & Thursday @ 9a—A whole body workout that tones arms, abs, and legs combine with low impact cardio. Enjoy upbeat music that will have you wiggling, giggling and having a blast.
Wednesday @ 10a-10:45a—Chair Yoga
A gentle way to build strength, increase flexibility and relieve stress. Postures are performed either seated in a chair or standing next to it.
**Classes are taught by a certified instructor, Ann Manly. All students are encouraged to go at their own pace and modifications are offered.
More classes to be added in May. Stay tuned!!!!!
WE WILL CONTINUE TO PRACTICE SOCIAL DISTANCING! MASKS & TEMPERATURES REQUIRED!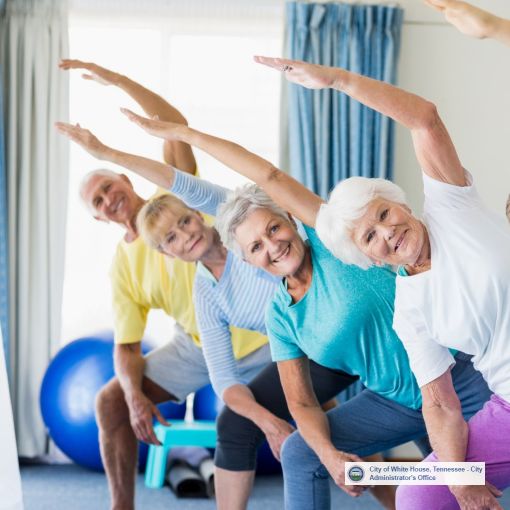 TOWN OF PLEASANT VIEW
Pleasant View Volunteer Fire Department – PART-TIME POSITION: Administrative Assistant
The person filling this position must be creative, have a lot of energy, be customer service focused, and extremely trustworthy. A minimum of a high school diploma or equivalent required and degree in business administration or related field preferred. This position requires excellent organizational and interpersonal skills with attention to details and follow-through a must. The individual must possess the ability to manage multiple projects and associated tasks while working independently as well as courteously with fellow staff and association members. Strong computer skills in Microsoft Office and mobile technology devices are a must. It would be beneficial if the person filling this position had field experience in an executive office of a governmental agency, non-profit association, and/or fire service-related business. This will be a part-time position that will work 20-30 hours per week. The PVVFD can be very flexible on the days and hours of work. This job will be working with the Fire Chief and Assistant Chief to assist or take over many of the daily tasks that are required to be maintained to operate a successful organization. This employee needs to be a good team player and be able to get along with people and deal with the public daily.
The pay for this position will be depending on qualifications and education. You will be required to pass a drug screen and background checks. The PVVFD is also a tobacco-free workplace. Some of the job duties will be as follows but this is not an all-inclusive list.
Fill out an online application here. Please choose "Administrative Assistant" as the position applied for. Your application will be reviewed, and you will be contacted if the department is interested in an interview.
• Answer phones and greet visitors
• Assist with payroll
• Schedule and coordinate staff and other meetings
• Collate and distribute mail
• Prepare communications, such as memos, emails, invoices, reports and other correspondence
• Write and edit documents from letters to reports and instructional documents
• Create and maintain filing systems, both electronic and physical
• Manage accounts and perform bookkeeping duties
• Work with all social media platforms
• Additional duties as assigned
The PVVFD is currently looking for Experienced Part-Time Firefighters to join our team.
To Apply go to www.PVVFD.org
If you have any questions Call Brandon George 615-746-8528 Ext 7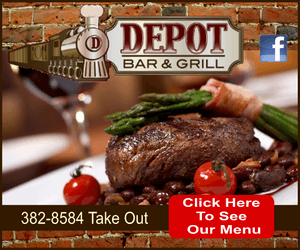 (PLEASANT VIEW, TN)  – Cruise'n N Groove'n – 3rd Saturday of each month thru October
"Don't take the dust covers off yet! We are looking forward to seeing everyone in May. Stay safe and stay well."
Location: 214 Village Square Pleasant View, TN 37146
This fun event is held every 3rd Saturday of the month in Pleasant View, TN. Come see vintage cars, great food choices, and enjoy a family fun evening. Time: 5pm – 9pm
Along with Mayor's Choice, this year O'Reilly Auto Parts will sponsor the "Pick of the Month" vehicle.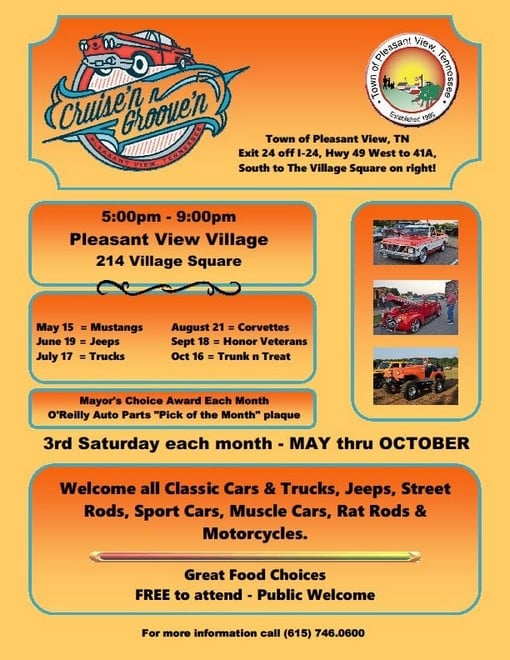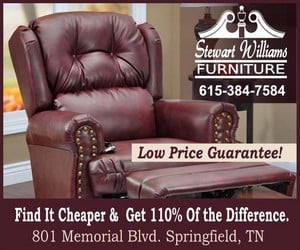 ACROSS ROBERTSON COUNTY
The Ombudsman Program is currently seeking volunteers for Robertson County nursing homes and assisted living facilities.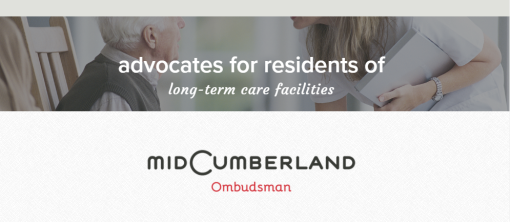 The Middle Tennessee Long Term Care Ombudsman Program advocates and resolves concerns and complaints for older adults living in long-term care facilities.
The Ombudsman Program is currently seeking volunteers for the Volunteer Ombudsman Representative Program to address and resolve quality of care and quality of life complaints for residents living in Robertson County nursing homes and assisted living facilities.
If you are interested in becoming a Volunteer Ombudsman Representative (VOR), please contact Cindy Rudolph at 615-850-3918 or at [email protected] We look forward to hearing from you!

Robertson County Sheriff's Office – Congratulations to Warrants Manager Jenna Streeter who earned her Wellness Certificate for a free day off by completing the Wellness Program.
The mission of the Robertson County Sheriff's Office Health and Wellness Program is to promote a healthy workforce through the implementation of positive lifestyle habits, physical training, and camaraderie.
Robertson County Sheriff's Office – May is Motorcycle Awareness Month
Did you know? Motorcyclists are about 27 times more likely to die in a crash than someone in a passenger vehicle. #LookTwice #tennesseehighwaysafetyoffice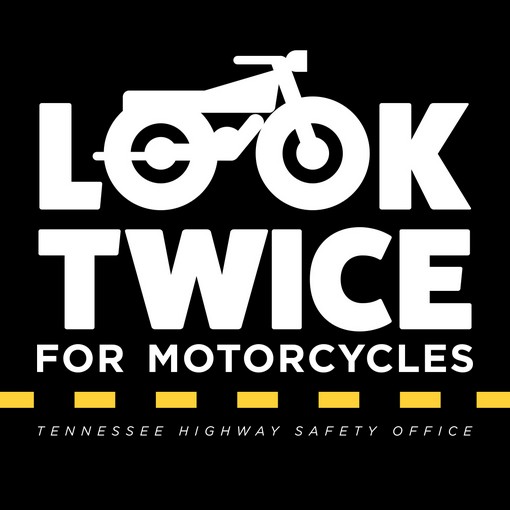 Robertson County Sheriff's Office – Law Enforcement Memorial Ceremony
Please join us next Tuesday, May 11th at 9am at the Robertson County Courthouse for our annual Law Enforcement Memorial Ceremony to honor the fallen with the dedication of roses.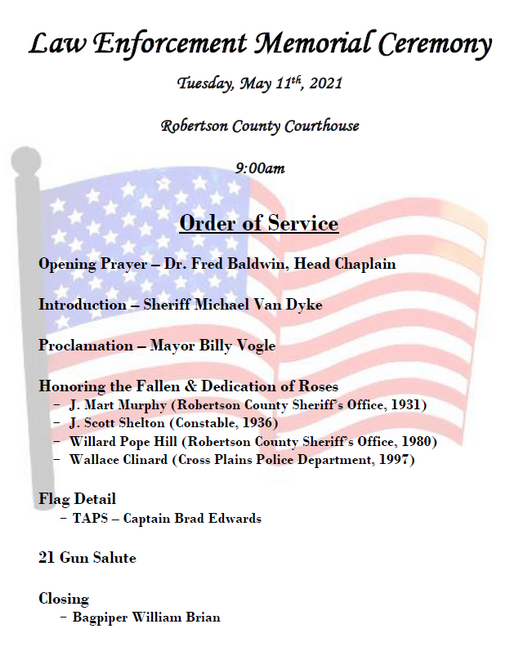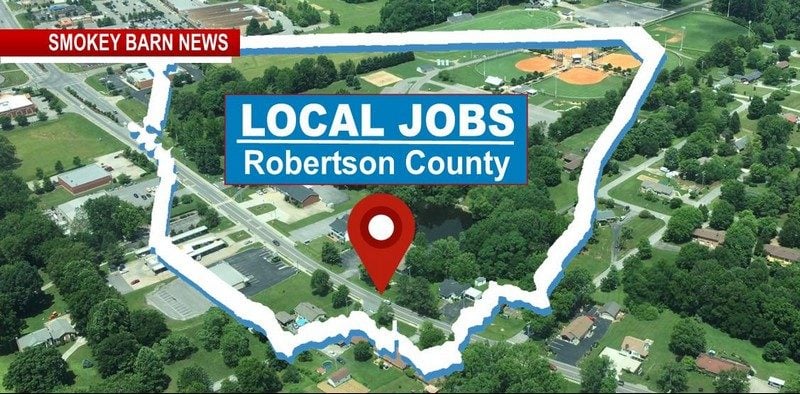 Robertson County Sheriff's Office – THANK YOU Corrections Officers! 💚💚💚
This past week was National Correctional Officer Week, and we want to take this moment to honor you! The job that you do to ensure the safety and security of inmates and the citizens of Robertson County is instrumental! You are rarely seen, but know that we appreciate everything that you do for the Detention Facility, the Sheriff's Office, and keeping Robertson County safe! #NationalCorrectionalOfficersWeek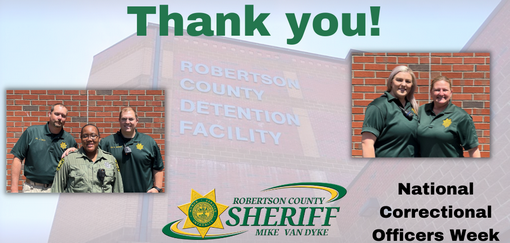 4-H Camp is coming to Robertson County!
Join us for the 2021 4-H Jr Day Camp on June 3rd from 8-3 at the Robertson County Fairgrounds!
Sign-ups are still open and spots are LIMITED!
Questions? Contact the Robertson County Extension Office at (615) 384-7936!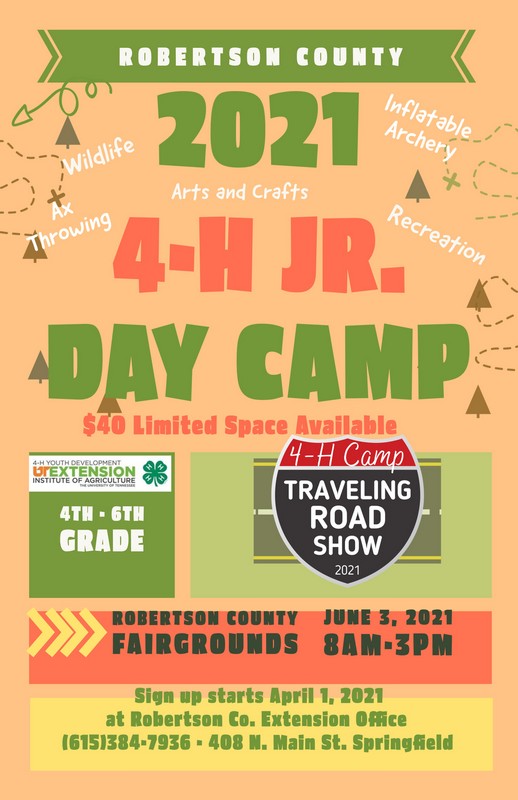 UT Extension-Robertson County – FREE Eat Smart Move More class at The Center City of Springfield, TN
401 North Main St. Springfield, Tn 37172.
Free food tastings & incentive items when joining the class.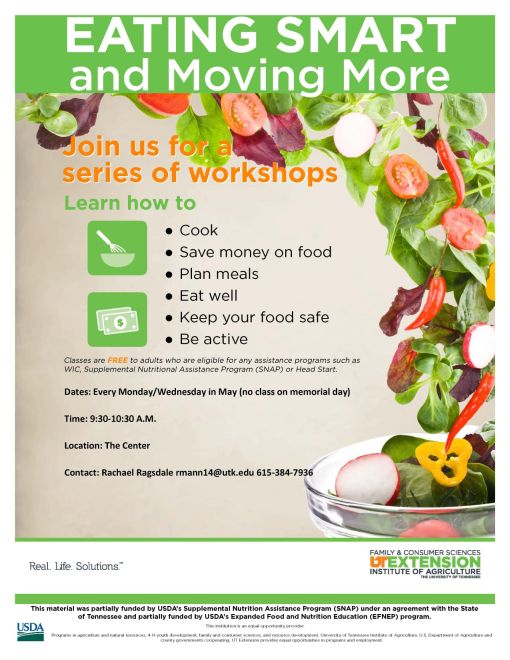 United Way Encourages Individuals Who Have Not Received Third EIP to File 2020 Tax Return
Households Earning Less Than $66K in 2020 Eligible for Free Tax Prep Through United Way's VITA
April 20, 2021, MIDDLE TENNESSEE—United Way of Greater Nashville encourages anyone who has not received their Economic Impact Payment(s) to file their 2020 tax return or extension as soon as possible.
In March, the Internal Revenue Service extended the federal income tax filing due date for individuals for the 2020 tax year to May 17, 2021. Households that still need to file and made less than $66,000 in 2020 may visit unitedwayfilefree.com or call 2-1-1 to learn about free tax prep services through VITA, a partnership between United Way and the IRS. Through VITA,IRS-certified tax preparers offer free tax preparation services to individuals and families across Middle Tennessee. Filing options are listed below.
File online with an IRS-certified tax preparer doing the work.
Self-file using United Way's file free platform.
Call 615.830.7940 to schedule an in-person tax preparation appointment.
According to the IRS, individual taxpayers can postpone federal income tax payments for the 2020 tax year to May 17, 2021, without penalties and interest, regardless of the amount owed. Penalties, interest and additions to tax will begin to accrue on any remaining unpaid balances beginning May 17, 2021.The IRS says there are still millions of eligibleindividuals who haven't received the first and second payments—and likely won't receive the third—unless they file a 2020 tax return or tax extension by May 17, 2021.
To learn more about accessing this critical relief, visit irs.gov. To learn more about filing your taxes with the help of IRS-certified tax preparers, visit unitedwayfilefree.com or call United Way's 211 Helpline.
About United Way of Greater Nashville
At United Way, we unite the community and mobilize resources so that every child, individual and family thrives. Together, we are fighting for a community where every child receives a quality education, no one lives in poverty or poor health, and the most basic needs of our families are met. We are uniquely positioned to the lead this fight by bringing individuals, businesses, nonprofits and government to the table to have the tough conversations, mobilize the resources and make the smart investments that will create lasting solutions for our region's most pressing issues. LIVE UNITED.
For more information, visit unitedwaygreaternashville.org and follow us on social media @UWNashville.

NEIGHBORING ADAIRVILLE, KY
Market Days are back on the Town Square in Adairviile Ky!
Wednesdays 12 PM to 5 PM and Saturdays from 8 AM to 1 PM. Quality products from people you know. Fresh produce market, Artisans, Crafts, Baked Goods and more…
Photos: Felicia Rivers and Kim Hayes Fowler




Do you have a story you would like to submit?
Smokey Barn News welcomes your community news and photos. Email your story ideas to our 24/7 news desk; [email protected]

Mobile: To See The Latest Stories or to share this article, scroll below