"On Wings Of Love"
Remembering Victims/Families Of Homicide This Christmas
SPRINGFIELD TENNESSEE: (Smokey Barn News) – Robertson County can celebrate statistics that show homicides are down, thanks to the great efforts of local law enforcement but that fact offers little solace to families that have lost a loved one to crime.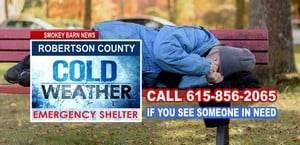 The Robertson County District Attorney General's Office would like to invite you to stop by the Stokes-Brown Library located at 405 White Street in Springfield during the Holiday Season to place an ornament on our "On Wings of Love" memorial tree. MAP
This tree was started as a way to remember victims of homicide in Robertson County. As part of the memorial, the tree is decorated with ornaments that are provided by family or friends.
You are welcome to come by and place an ornament on the tree in memory of your loved one, please be sure to include their name. You may not want to bring irreplaceable mementos as they could be accidentally lost or damaged.
If you live outside of the area and would like to mail your ornament to our office we will be honored to place the ornament on the tree for you.
Our office would like to extend our sympathies to you and your family for the loss of your loved one.
The tree will be on display throughout the month of December.
"On Wings Of Love"

UNSOLVED
Jennifer Wix, 21, and her daughter, Adrianna Wix age 2:
Reported missing by Jennifer's mother on March 27, 2004.  The case was recently classified as a homicide due to newly discovered information by the Robertson County Sheriff's office. See Videos/News articles: Jennifer & Adrianna Wix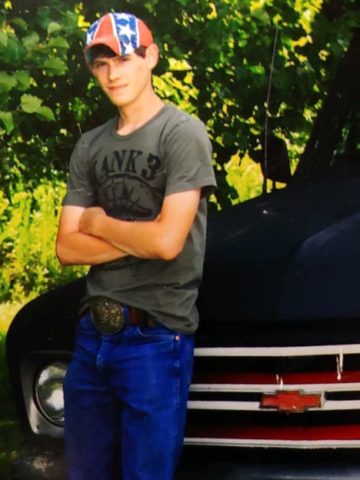 Authorities Say Driver In 76 Rollover Crash Was Murdered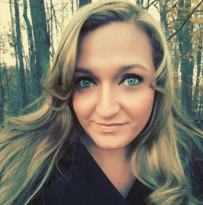 Murder In Portland-Suspect On The Run
Murder Suspect Jason Whittemore Killed In Officer Involved Shooting

911 Confession Leads Portland PD To Murdered Wife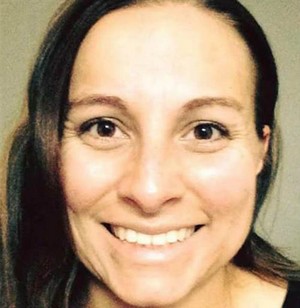 Husband's Friend Pleads Guilty To Murder In Shadow McClaine's Death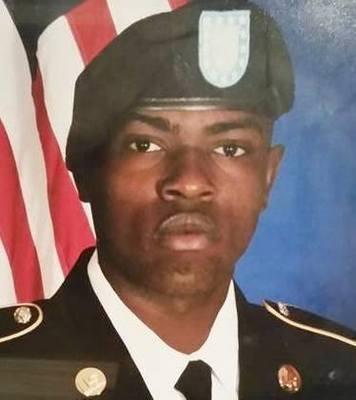 Springfield Police Make Arrest In Wednesday Homicide
Second Man Indicted For Murder Of Demetrius Mack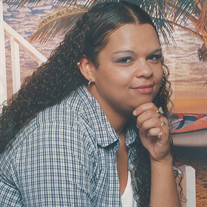 Robertson County Area Man Charged With Murder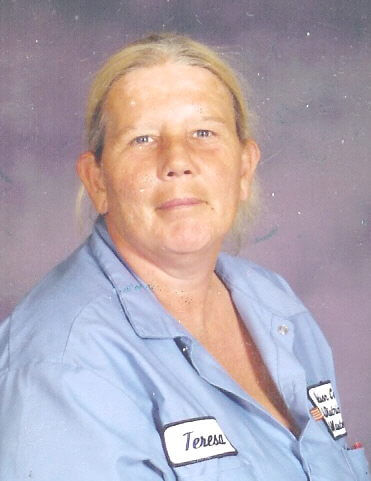 Arrest Made In Teresa Peden 2003 Murder Cold Case

Two Springfield Men Indicted In Murder Of Brandon Gardner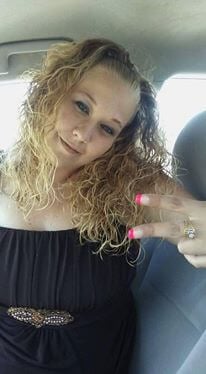 Long time Greenbrier resident, Jamie Kopulos has died, she was 26.
Jamie Kopulos Of Greenbrier Found Dead In Madison
Jamie Kopulos Death Ruled Homicide (Suspects Identified)

Joseph Moss, 37 of Springfield was struck and killed by a vehicle on Memorial Blvd in December of 2014
Police Seek Driver After Hit And Run Fatality In Springfield
Arrest Made In Hit And Run That Took The Life Of Joe Moss

Samantha Clouse Parker, age 44, of Springfield, TN and formerly of Greenbrier, passed away suddenly and tragically on November 7, 2014 at her residence.
A Community Remembers Samantha Clouse Parker
Husband On The Run After Wife Found Dead In Springfield

Springfield Man Gets Life For Candice Owens Murder

John Long Marks:
Age 24, the son of Susan Marks and grandson of John R. long; former mayor of Springfield and State Commissioner of Education.

Detective Lynn Hicks:
Detective Lynn Hicks was shot and killed after being ambushed at a domestic disturbance call on a Saturday night in May 1999

Ronald L. Chatman:
Springfield officers were dispatched to the area of 2017 South Main St in reference to a shooting. When officers arrived, Chatman was found inside of his vehicle deceased. Chatman appeared to have possible bullet wounds to his upper body. See Video/Article: VIDEO-> BREAKING: Fatal Shooting In Springfield

Shawnise Leavell:
In September 2013 Springfield officers were dispatched to the area of 2105 Woodland St in reference to gunshots. When officers arrived, Shawnise Leavell age 30 of Springfield, TN was found at the back door of the residence deceased. Leavell appeared to have possible gunshot wounds to his upper body. See Video and related articles: VIDEO: Suspect Sought In the Fatal Shooting of Shawnise Leavell of Springfield     Suspects Indicted In Shawnise Leavell Murder Case 

Antwaun Elliott:
Age 19 was shot to death by Joseph Miles in the lobby of the Arby's restaurant in Springfield, Tennessee in December 22 of 1995. Joseph Miles was convicted by a Robertson County jury of second degree murder.

Thomas D. Smith:
Shot and killed during an argument in October 2013, See articles: Thomas Smith 27 Of Springfield Dies From Sunday Shooting    VIDEO: Murder Suspect Tevin "Turk" Harris Apprehended In Springfield

Rashaud Singletary Pettis:
On May 6, 2012, Rashaud Singletary was shot in Springfield, and there was a large group of people present at the time of the killing. The Springfield Police Department investigated the case, and a suspect, Mandrekus Young, was indicted. The 19th Judicial District Attorney General's Office determined, however, that further investigation was needed before the case can move forward. John Carney, District Attorney General for the 19th Judicial District, requests that anyone with information about this case call Det. Terry Dorris of the Springfield Police Department at (615) 384-8422. See article: Original story and Rashaud Singletary Memorial Celebration/Stop The Violence

Christopher Nash:
Christopher Michael Douglas "Topher" Nash, age 20 died August of 2011. Tennessee Gov. Bill Haslam is offered a $10,000 reward from the state for any information leading to an arrest for the death of Christopher Nash. Later the case was closed after police named a suspect in the case That suspect never faced charges because he too was dead. MORE-> Suspect Named In Christopher Nash Murder

Jon Michael Goostree:
Was transported to Vanderbilt Medical center after being stabbed at a home located on Burgess Gower Road on July 6, 2013. According to a representative with Coopertown Police the incident started with an argument that escalated. Misty Estes was later indicted by the RobertsonCounty grand jury for 1st Degree Murder and arrested by The Robertson County Sheriff's Office on September 4th in connection with the stabbing death of Jon-Michael Goostree. See article: Estes Indicted for 1st Degree Murder Of Jon Goostree

Sandy Aydlett: 
Sanford "Sandy" P. Aydlett III, 28, of Adams, was shot and killed in September 2004 in an argument. James D. Wilson, 49, was later convicted by a Robertson County jury of second-degree murder in August of 2009.

Misty Ambrose:
Age 15, was killed in a tragic accident in June 0f 2012 on Bethlehem Rd. In April 2013. A teen driver was sentenced…..the family said that the driver made a sober decision to drive 80 plus over a hill and that deserves adult consequences…..The driver was charged as a juvenile and she did plead guilty to one count of criminally negligent homicide and one count of felony reckless endangerment. She was immediately put on probation and her driver's licence suspended for no less than 3 years and no more than 10 years. See article/video: VIDEO: Local Teen Driver Sentenced In Fatal Accident and A community meets at White House Heritage High School to support the families in prayer and to remember.

Michael Westerman:
Was shot to death January 14 while driving with his wife, Hannah, to Springfield for the couple's first night out since the December 9, 1994 birth of their twins. Suspects told police the shooting occurred after they spotted a Confederate Battle Flag in the back of Westerman's pickup truck.  One of the suspects fired the fatal shot at the truck.  Freddie Morrow, who fired the shot that killed Michael Westerman, and Damien Darden, who drove the lead vehicle that pursued Westerman's truck, were sentenced to life in prison for the crime of felony murder.   They both must serve a minimum of 25 years before becoming eligible for parole.

Jamie Marable:
Age 19, a Metro police officer's daughter was found stabbed to death in May of 1990. Marable was last seen with Brian Willis, who became a prime suspect, but there was no immediate arrest.  A jury convicted Brian Willis of second degree murder in September 2000, 10 years later.

Tyler Head:
Tyler age 20 was killed in a two-vehicle, head-on collision February 3, 2012 driving to class in Clarksville at APSU. See article: VIDEO: Big Turnout For Tyler J. Head 5K Fun Run/Walk In 20 Degree Temps

Rippie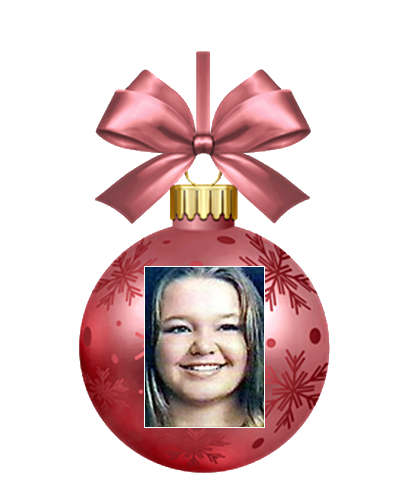 Tia Vinson, 23 – 2005 – Story

Betty Jean Head
Betty Jean Head was killed by a drunk driver in the spring/ summer of 1985.

Morgan Violi age 7 abducted in 1996

 Elizabeth Diane Vaughn who disappeared in 1992…
If you have lost a loved one to any kind of unexpected tragedy, feel free to mention them below. Smokey would like to convey our thoughts and prayers to those that are hurting due to the loss of a loved one this Christmas season.


Smokey Barn News (Advertisement)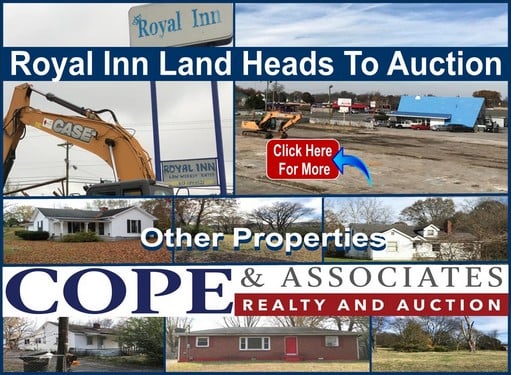 We bring you ALL the News in and surrounding Robertson County, Tennessee.